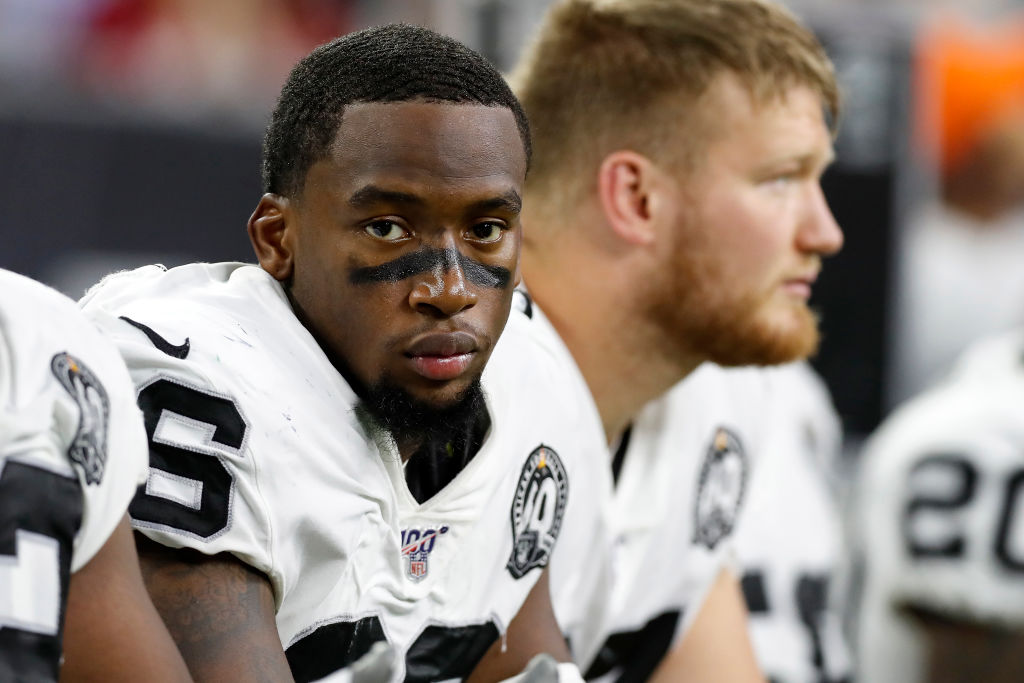 NFL: The Oakland Raiders Taking Clelin Ferrell Over Josh Allen Was a Huge Mistake
The Oakland Raiders shocked the world when they took Clelin Ferrell over Josh Allen in the 2019 NFL Draft. That decision has not aged well.
With the fourth overall pick in the 2019 NFL Draft, the Oakland Raiders selected Clelin Ferrell, a defensive end that played for the 2018 National Champion Clemson Tigers. Jon Gruden and Mike Mayock stunned the football world with this pick. While Ferrell was a good prospect, he wasn't projected to be drafted until the middle of the first round. Defensive end Josh Allen and defensive tackle Ed Oliver were much higher-rated prospects.
It will be impossible to grade this draft until many years from now when all of these players have had the chance to develop and reach their potential. But if early results are any indication, the Raiders made a huge mistake in going off the board for Ferrell when they could have taken Josh Allen.
The hole on defense left by Khalil Mack
After his Oakland Raiders had only two sacks through the team's first two games last year, Jon Gruden was asked about the lack of a pass rush. He provided one of the most head-scratching quotes to come out of the 2018 season in response. "It's hard to find a great [pass rusher]. It's hard to find a good one. It's hard to find one."
What made this quote so baffling was the fact that just a few weeks before saying this, Gruden had traded Khalil Mack to the Chicago Bears. Mack was a generational defensive talent that had racked up 36.5 sacks in his previous three seasons in Oakland. If pass rushers are so hard to find, why did he trade away an elite one that was just entering his prime at 27 years old?
Without Mack, Gruden's Raiders finished the season with a paltry 13 sacks, the lowest total in the league. They also finished with a record of 4-12, giving them the fourth overall pick and the chance to draft some much-needed help on the defensive line.
Taking Clelin Ferrell over Josh Allen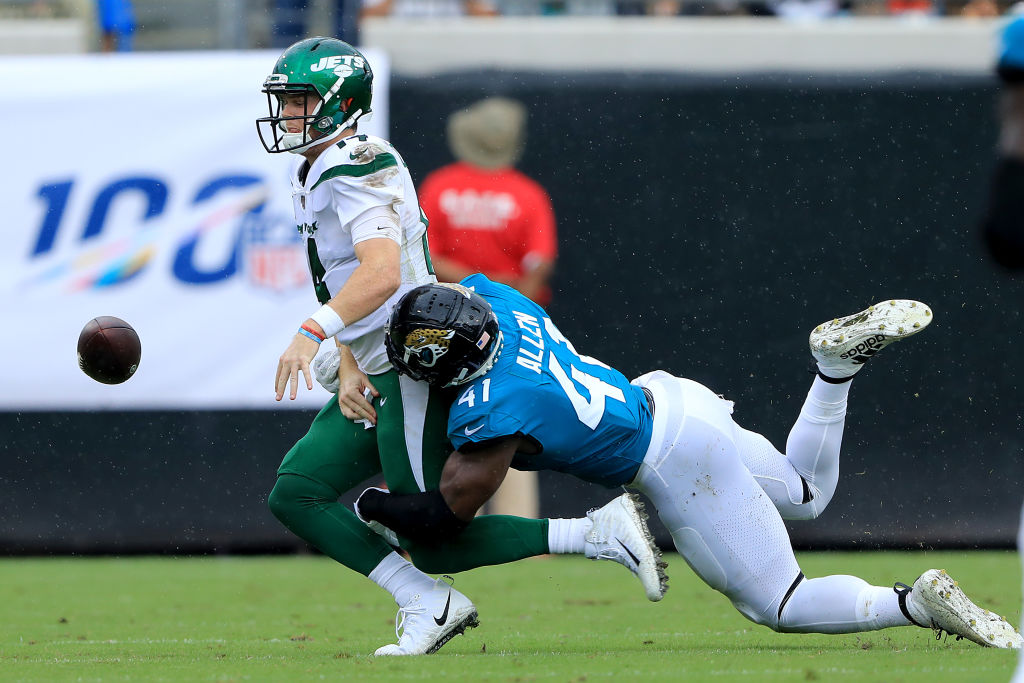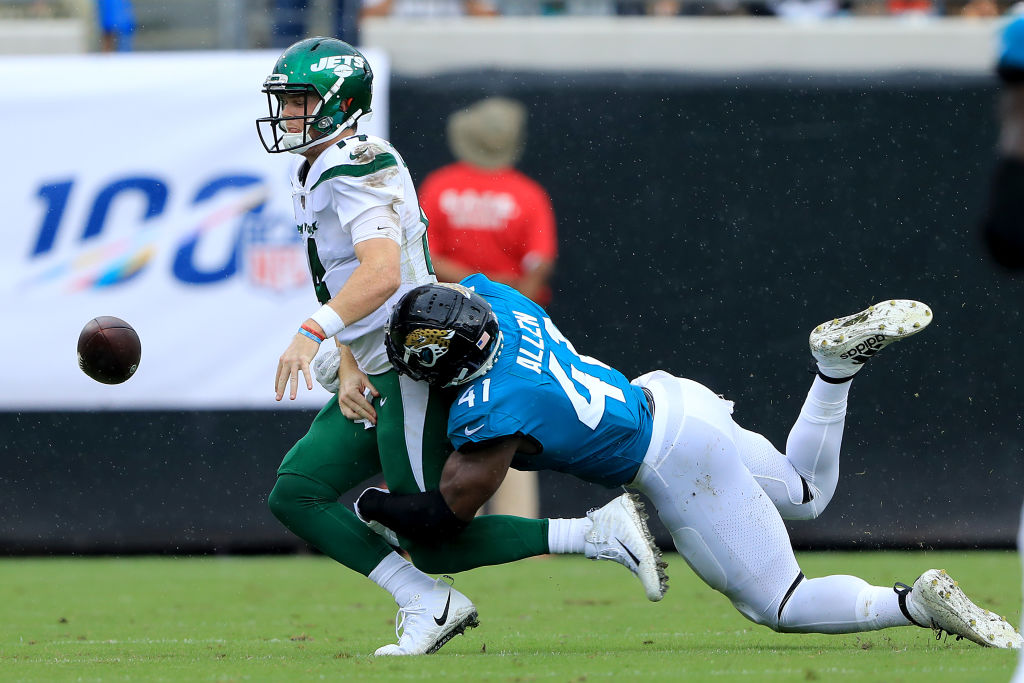 The vast majority of mock drafts and prospect rating sites had Kentucky's Josh Allen going to the Oakland Raiders with the No. 4 overall pick. The general consensus was that the Arizona Cardinals would take Kyler Murray with the first overall pick, leaving the San Francisco 49ers to take Nick Bosa at No. 2 and the New York Jets to take Quinnen Williams at No. 3.
That's precisely how the first three picks played out. But when it was Oakland's turn to select Josh Allen, or perhaps Houston Cougars standout Ed Oliver, the Raiders took Clelin Ferrell. Did Mike Mayock and Jon Gruden know something that all of the experts didn't?
It doesn't look like it so far. Through his first nine games with the Jacksonville Jaguars, Josh Allen has lived up to his pre-draft hype with 25 tackles and seven sacks. This puts him in the same stratosphere as Nick Bosa, who has 21 tackles and seven sacks through his first eight games.
Clelin Ferrell, meanwhile, has recorded only 11 tackles and 1 sack through his first six games for the Raiders.
The Raiders questioned Allen's toughness
The Athletic's Vic Tafur reported in May that the Raiders never seriously considered Josh Allen with the No. 4 pick.
"Basically I heard that the Raiders weren't that impressed," Tafur wrote. "I reported pretty early on he wasn't in play for them at No. 4. I would never question a player's toughness but there were concerns that he got pushed around a little on some plays at Kentucky and he may not have had enough dog in him for Gruden and [Defensive Coordinator Paul] Guenther's liking."
Allen and Ferrell were both great players in college. Ferrell had 55 tackles and 11.5 sacks in 15 games in his junior year at Clemson. Josh Allen was more productive in his final collegiate season though with 88 tackles and 17 sacks in his senior year at Kentucky.
Clelin Ferrell still has time to develop into a star someday, but Josh Allen already is one. The Oakland Raiders front office got this one wrong, pure and simple.