NFL: The Offseason's Biggest Storylines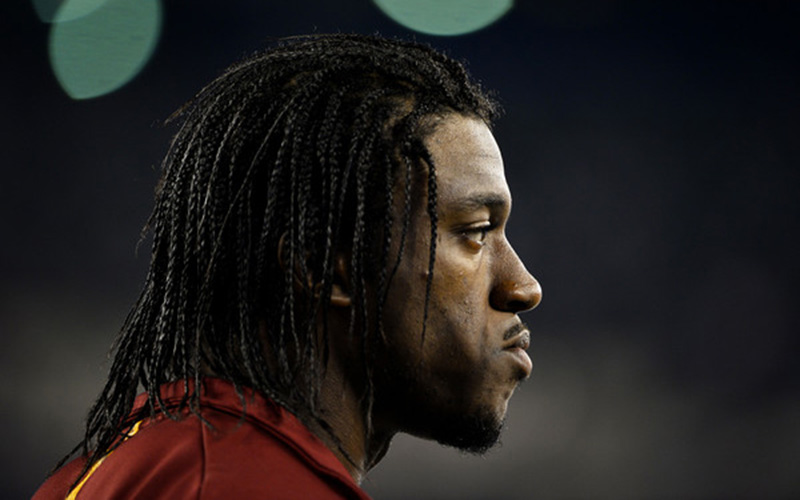 If you're like the majority of U.S. citizens, there's a natural feeling of being lost and confused whenever an NFL season ends. Suddenly, there's a large gap in your Sunday afternoons that needs to be filled by some other hobby until the league begins play again in September. Sure, you can watch the NBA, follow March Madness, and keep up with the MLB season once it starts in April, but a life without football can easily make you feel empty.
That's why it's vital to keep up with NFL offseason storylines. With free agents set to hit the open market, the NFL draft looming, and teams looking to rebuild, this offseason will be full of breaking news and developing stories. Out of everything that will happen, we think the following five things will critically affect both the NFL and your future Sundays.
1. Which team ends up with RGIII?
By this point, pretty much everybody knows the story with Robert Griffin III. He's the Washington Redskins' former No. 2 overall pick who had a brilliant rookie season before sustaining a horrific injury in the playoffs in 2012. Everything fell apart for Griffin after that injury, and he was replaced by Kirk Cousins as Washington's starting QB this past season, who played like a seasoned vet. Now, RGIII is free to find a new home where he can potentially revive his young career (he's just turning 26) and help out a team in desperate need of a quality signal caller.
The top landing spots for Griffin include Cleveland, Houston, Los Angeles, and (maybe) Dallas. All of these teams — especially the first three — are in dire need of a quarterback. In the case of Houston and LA, there are already pieces in place to compete for the playoffs and beyond (we saw what happened to the Texans this past postseason without a quality QB). In Dallas's case, the city is close to Griffin's hometown. Teams' interest in RGIII could be the most drawn out, intriguing storyline of the entire offseason. Once he's signed, following his development with his new team will be another story worth following.
2. Where will the top free agents end up?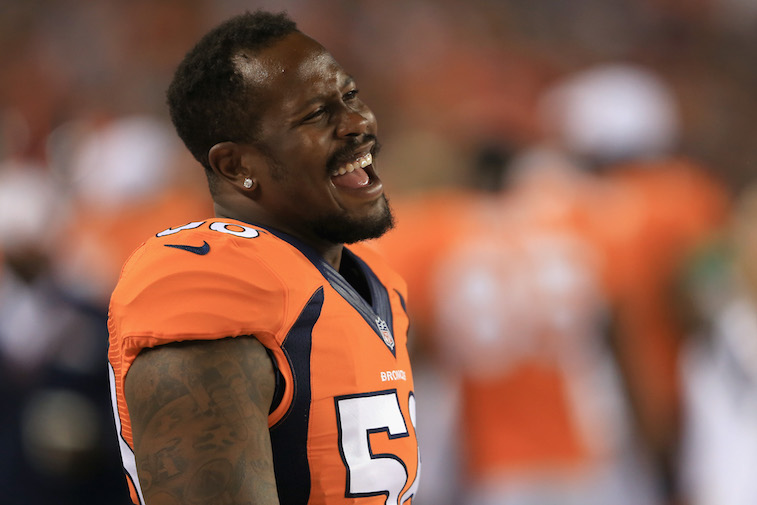 As with any offseason, this year's free agency class is loaded with big names who are looking for huge contracts. Following where these guys end up will feel like a domino effect; as soon as one signs, others will likely follow suit. Of the teams in a potential state of flux in free agency, the defending Super Bowl champion Denver Broncos are a club that could look a lot different in a few months.
Several of the players from that top-ranked defense are set to become unrestricted free agents next month, led by Super Bowl MVP linebacker Von Miller. The Broncos also have to deal with the contract of their (likely) starting QB, Brock Osweiler, as he is set to hit free agency as well. It'd be shocking to see Denver lose those two, but they won't be able to keep everyone.
Other big names that could be on the market include Panthers' cornerback Josh Norman, Bears' receiver Alshon Jeffery, and Chiefs safety Eric Berry. Most of these players would probably tell you that they'd love to stay with their respective teams, but as we all know, the NFL is a business — and money talks. Team's looking for key pieces — and have money to spend (i.e. the Oakland Raiders) — could swipe some of these guys if they hit free agency, which would shape next season and play a big role in who wins the Super Bowl next February.
3. Who goes No. 1 in the NFL draft?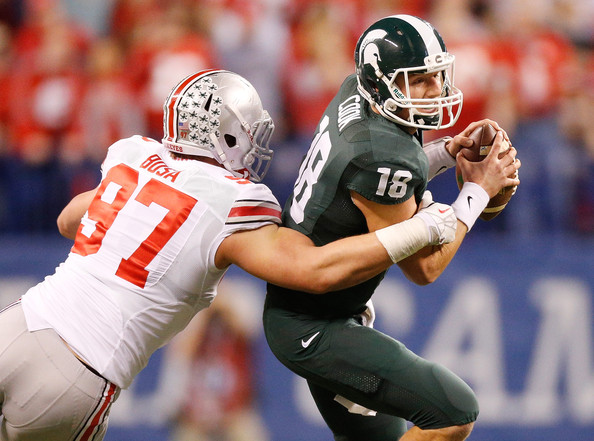 The NFL draft is the featured event of the offseason and while this year's class may lack some of the grandeur of past classes, there's no question that there will be a lot of talk and speculation about the draft over the course of the next two months. One team, the Tennessee Titans, is already on the clock with the No. 1 overall pick, so the speculation on who the Titans could take with that selection is worth following.
There are a lot of opinions, but the top options for Tennessee appear to be Ohio State defensive end Joey Bosa and Ole Miss offensive tackle Laremy Tunsil. Going with the offensive line seems to make sense, seeing as the Titans drafted a franchise QB last season in Marcus Mariota. However, Bosa may be hard to pass up with his potential to develop into a dominant defender. There are also rumors that Tennessee could trade out of the No. 1 pick. As for the rest of the draft, seeing how many QBs get selected in the first round is always intriguing.
4. Josh Gordon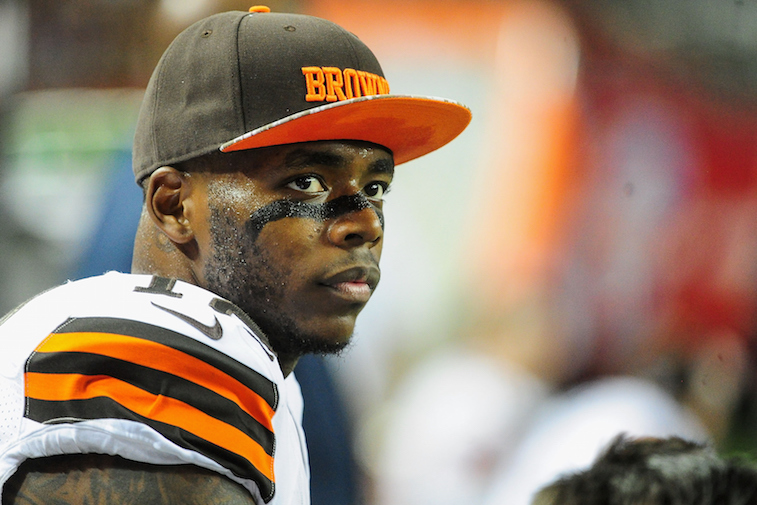 Josh Gordon is one of the most talented players in the NFL, but the troubled receiver hasn't taken the field since the 2014 season due to a yearlong suspension for violating the league's substance abuse policy. Gordon applied for reinstatement to the NFL in January and is now a playing a game of wait-and-see with commissioner Roger Goodell (a decision must happen by early March). It seems like Gordon has turned his behavior around and that he is ready to take advantage of another chance to prove he can stay out of trouble (this isn't the first time he's been suspended), but we'll see what the league decides to do.
What's even more interesting about Gordon is figuring out where he might land, should he be reinstated. He's currently under contract with the Cleveland Browns, but there's no guarantee that they will retain his services. Gordon is an electric receiver who would only enhance the depth of the free-agent class (he led the league in receiving yards in 2013), so plenty of teams would obviously love to have him on their roster, especially if he proves to be over his past demons.
5. Does Peyton Manning retire?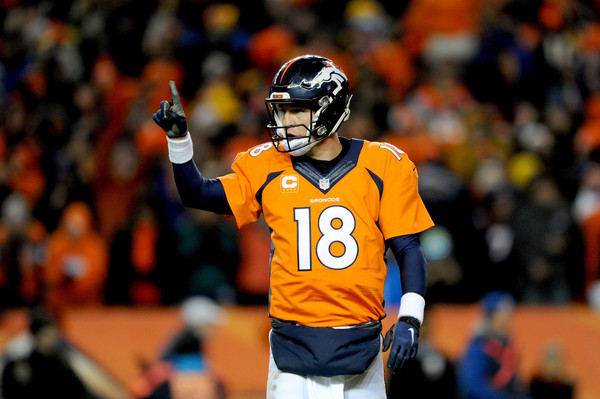 He said it could be his last rodeo, but nobody truly knows if Peyton Manning is going to retire or not after winning Super Bowl 50 with the Broncos. Of course, it would make sense if he decided to walk away from the game. This season was the most difficult season of his career, as he dealt with injuries and a dramatic decline in performance. Still, as one of the greatest quarterbacks to ever suit up, Manning can do whatever he wants.
Ultimately, his decision could create a ripple effect for several teams across the league. Do the Broncos want to keep him around or move on to Brock Osweiler? Which other teams would want Manning? Manning's decision could determine the fate of several players. Also, the fact that one of the greats could hang it up is an intriguing storyline on its own.
Statistics courtesy of NFL.com, ESPN.go.com, and Spotrac.com.