NFL: The Top 5 Highest-Paid Wide Receivers in 2019 Are Surprising
Three of this year's top five highest-paid wide receivers missed games with an injury last year. All five did not crack the top 10 in catches or touchdowns among wide receivers. Mike Evans was the only player on this list to finish in the top ten in the NFL last season in receiving yards.
Julio Jones, DeAndre Hopkins, Antonio Brown, Tyreek Hill, Michael Thomas, and JuJu Smith-Schuster are all outside of the top five highest-paid wide receivers in 2019. So who did make the list?
1. Sammy Watkins, Kansas City Chiefs: $19,200,000 in 2019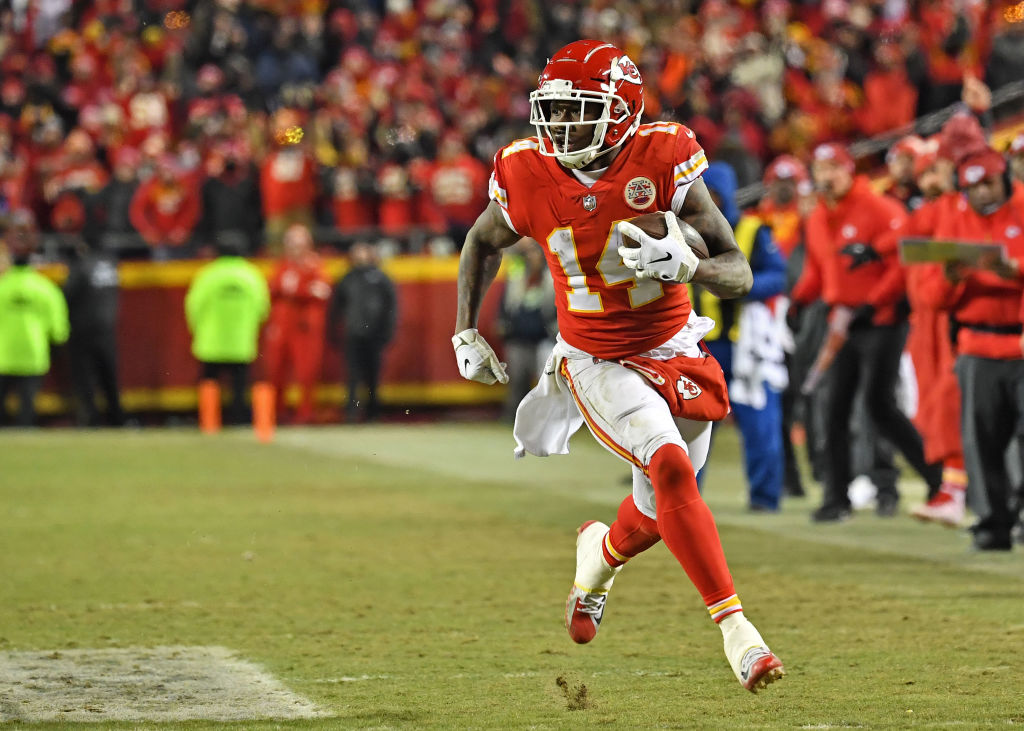 Sammy Watkins signed a three-year, $48 million deal with the Kansas City Chiefs as a free agent coming into the 2018 season. In his first year with the Chiefs he played 10 games and caught 40 passes for 519 yards and three touchdowns; numbers that would project out to 64 catches, 830 yards, and five touchdowns.
It's only fair to point out that Kansas City is loaded with other offensive weapons including TE Travis Kelce and WR Tyreek Hill that prevent Watkins from putting up the type of numbers that he would as the focal point of a more conventional offense. But even with that noted, Watkins needs to produce at a much higher level this season to justify his massive price tag.
2. Odell Beckham Jr., Cleveland Browns: $17,000,000 in 2019
Odell Beckham Jr. signed a five year, $90 million contract extension with the New York Giants in 2018 that kicks in this year. The Giants decided to move on from Beckham Jr. and this financial commitment, trading the star receiver to the Cleveland Browns this offseason.
This should be fun. Beckham Jr. is a generational talent at wide receiver that has scored 44 touchdowns and averaged 6.6 catches for 92.8 yards per game through the first 59 games of his career. The 26-year-old will have a chip on his shoulder and a talented young quarterback in Baker Mayfield throwing to him in 2019; all systems should be a go for a monster season.
3. Mike Evans, Tampa Bay Buccaneers: $16,800,000 in 2019
Mike Evans had the best season of his career in 2018 hauling in 86 catches for 1,524 yards and eight touchdowns. Evans is entering the second year of a five-year, $82.5 million contract this season, and so far he's been worth every penny the Buccaneers have paid him. The 25-year-old has played at least 15 games and had at least 1,000 receiving yards in all five of his seasons in the NFL to date.
4. Brandin Cooks, Los Angeles Rams: $15,259,000 in 2019
Despite playing for a Los Angeles Rams team that also found plenty of touches for RB Todd Gurley II and WR Robert Woods, Brandin Cooks still racked up 80 catches for 1,204 yards and five touchdowns in 2018. Cooks has enjoyed three straight 1,000-yard seasons for three different teams since 2016, but his new five-year, $81 million contract suggests he has a new long-term home with the Rams.
5. A.J. Green, Cincinnati Bengals: $15,176,000 in 2019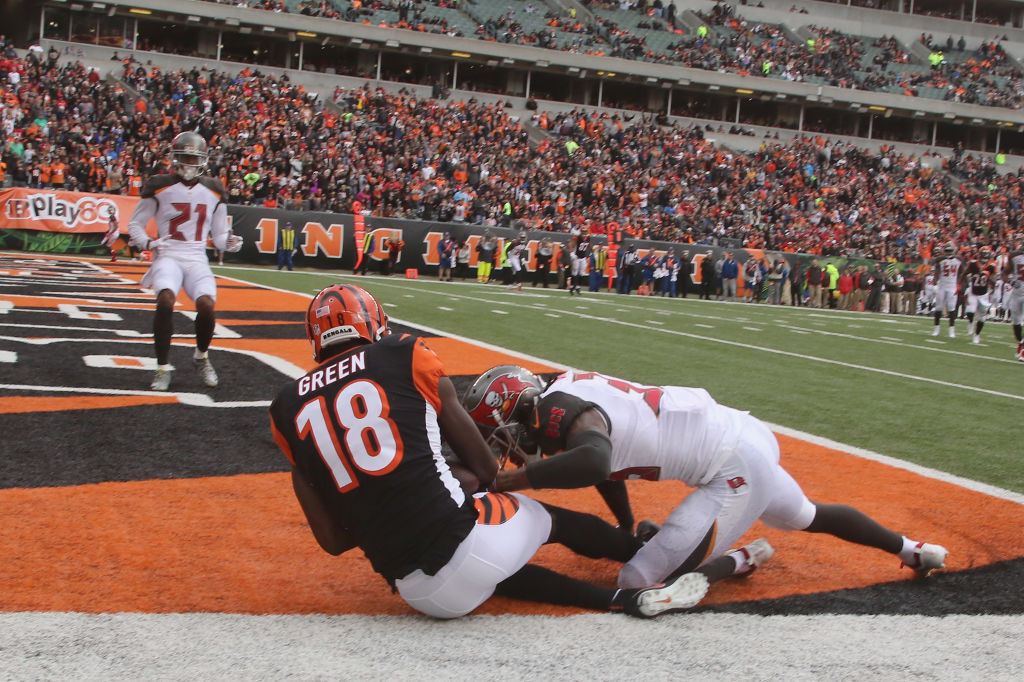 A.J. Green was well on his way to an eighth straight Pro Bowl appearance last season with 45 catches, 687 yards, and six touchdowns through eight games before his season was cut short with a toe injury. Green's bad luck has carried into 2019 as he will be out of action for the next 6-8 weeks with torn ligaments in his left ankle stemming from an injury suffered in training camp on Saturday. The Bengals star should return early in the regular season to complete the final year of his four-year, $60 million contract.