NFL: The Top 5 Value Players in Daily Fantasy Football For Week 11
Regardless of your stance on whether or not they should be considered gambling or a game of skill, there is no denying that daily fantasy sports (DFS) have taken the country by storm. In fact, the DFS industry has grown to be so large and so popular that it seems like we can't go more than five minutes without seeing or hearing an advertisement for DraftKings and FanDuel, the two largest DFS companies in the world.
Whether you are a competitive DFS player looking to win big money, or a casual DFS player who is just looking to win bragging rights among your co-workers or friends, finding the players who are the top values at their respective positions is the key to DFS success. With that being said, here is a look at five players who we feel are high value options in both DraftKings and FanDuel for Week 11.
1.  Ronnie Hillman, running back, Denver Broncos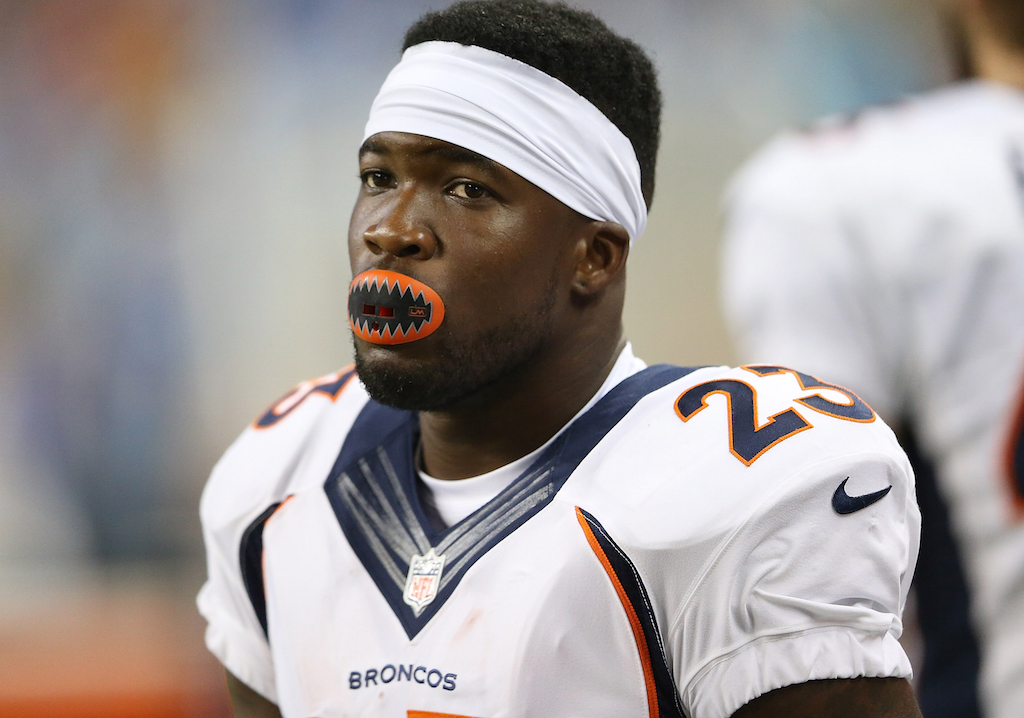 DraftKings Salary:

  $3,900

FanDuel Salary:

  $6,200

Week 11 Opponent:

  Chicago Bears
Hillman's fantasy value received a major boost with the news that Brock Osweiler is scheduled to start for the Broncos this week against the Bears. The Denver offense will likely turn to their running game more frequently than usual to take some of the pressure off of Osweiler in his first professional start. Given the fact that the Broncos will now have a starting quarterback who is capable of playing from under center, we may finally see head coach Gary Kubiak's zone-blocking scheme operated at its fullest potential. Don't be surprised if Hillman is the main benefactor and ends up receiving a heavy workload that results in over 100 rushing yards this week.
2.  Matthew Stafford, quarterback, Detroit Lions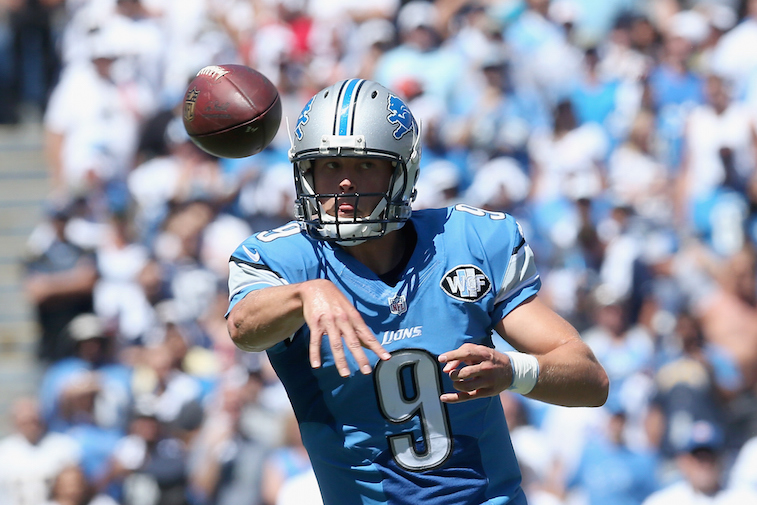 DraftKings Salary:

  $5,400

FanDuel Salary:

  $7,000

Week 11 Opponent:

  Oakland Raiders
You can say what you want about Stafford's leadership abilities and where he stands among the NFL's best quarterbacks, but you simply cannot deny that he is one of the best pure passers in the game. This week he will be facing an Oakland defense that is giving up the sixth-most fantasy points per game to quarterbacks in standard scoring format leagues this year. Couple that with the facts that nobody in Raiders' secondary can match up with Calvin Johnson, and that Oakland is the worst team in the league when it comes to defending tight ends, and you have the makings of a huge statistical week for Stafford — making the 27-year-old quarterback quite possibly the best value in daily fantasy for Week 11.
3.  Mark Sanchez, quarterback, Philadelphia Eagles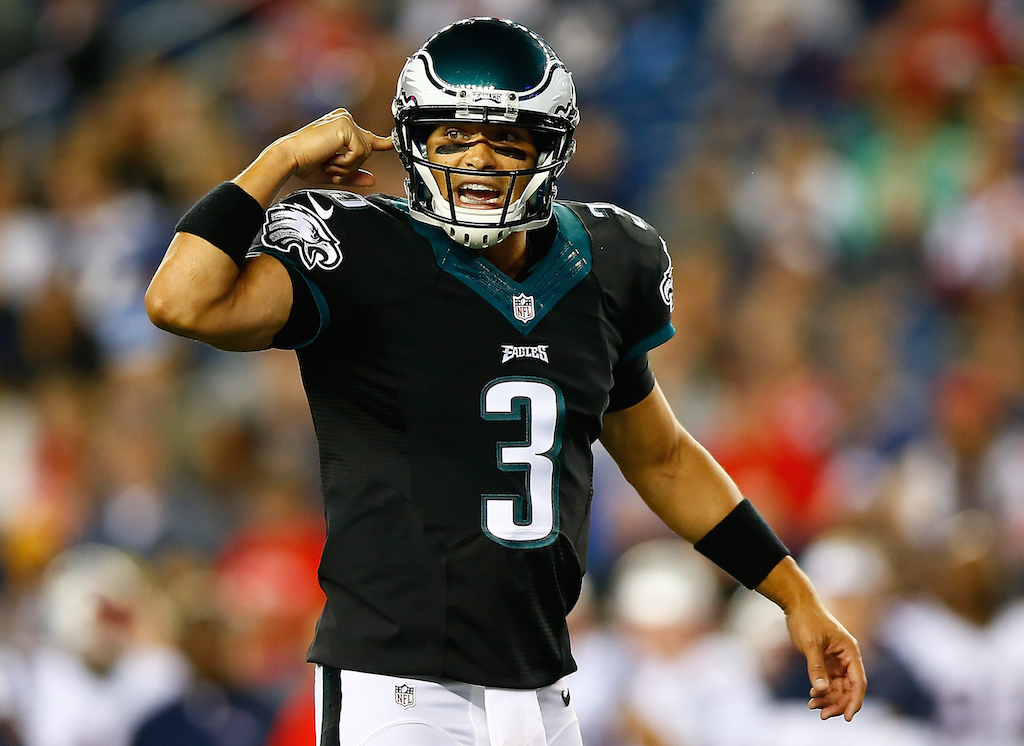 DraftKings Salary:

  $5,000

FanDuel Salary:

  $6,400

Week 11 Opponent:

  Tampa Bay Buccaneers
Sanchez, who is filling in for an injured Sam Bradford, is one of the cheapest options at the quarterback position in both DraftKings and FanDuel for Week 11. That said, the Eagles will be facing a Buccaneers defense that is giving up the 10th-most fantasy points per game (in standard scoring leagues) to opposing quarterbacks in 2015, something that only adds to the fantasy value for Sanchez. Going with a low-cost, high-upside value – such as Sanchez – at the quarterback position will allow DFS players to splurge on other positions.
4.  Sammy Watkins, wide receiver, Buffalo Bills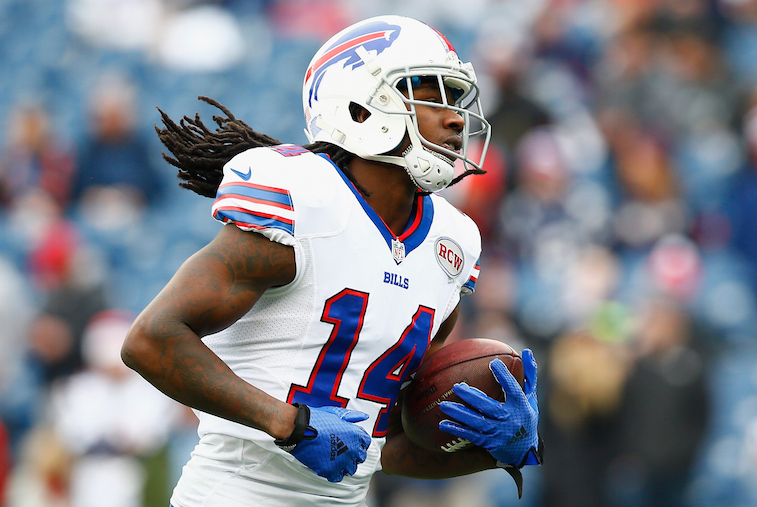 DraftKings Salary:

  $4,800

FanDuel Salary:

  $6,600

Week 11 Opponent:

  New England Patriots
It's hard to argue against the notion that Watkins has been a bit of a disappointment in his second NFL season. However, a lot of his struggles can to be attributed to him dealing with a handful nagging injuries throughout the year. He is reportedly back to full strength (or close to it), and is quickly regaining his place as the Bills' No. 1 wide receiver. This week Watkins will likely spend most of the game matched up against Patriots cornerback Malcolm Butler, who has been playing at a high level as of late. That shouldn't matter though, as the Bills will likely be forced to throw the ball early and often if the Patriots jump out to an early lead, as expected. Expect to see Watkins end up with 10 or more targets in this game, which makes him an excellent value play in both DraftKings and FanDuel.
5.  Jordan Matthews, wide receiver, Philadelphia Eagles
DraftKings Salary:

  $6,000

FanDuel Salary:

  $6,300

Week 11 Opponent:

  Tampa Bay Buccaneers
There is some risk involved with this pick, but the upside and low-cost value makes Matthews worth the gamble. Matthews' 2015 season may have gotten off to a shaky start, but the fact that Mark Sanchez will be starting for the Eagles at quarterback this week has us thinking that there are big things are in store for the 6-foot-3 wide receiver. In the eight games he played with Mark Sanchez as his starting quarterback in 2014, Matthews saw 51 targets caught 35 passes for 559 yards and five touchdowns – all while he missed almost all of one game because of injury. Don't be surprised if Matthews sees well over 10 targets this week and finishes the game with over 100 receiving yards.
All statistics courtesy of Pro-Football-Reference and ESPN.