NFL: The Top 6 Highest-Paid Tight Ends in 2019 Don't Include Zach Ertz
Zach Ertz, starting tight end for the Philadelphia Eagles, led the league in receptions among tight ends in 2018 with 116 catches for 1,163 yards and eight touchdowns. San Francisco's George Kittle led all tight ends in receiving yards with 1,377 on 88 catches.
While both Ertz and Kittle were two of the best tight ends in the league last season, neither has a salary that cracks the top six in 2019. The six highest-paid tight ends in the NFL this season are as follows:
1. Jimmy Graham, Green Bay Packers: $12,666,666 in 2019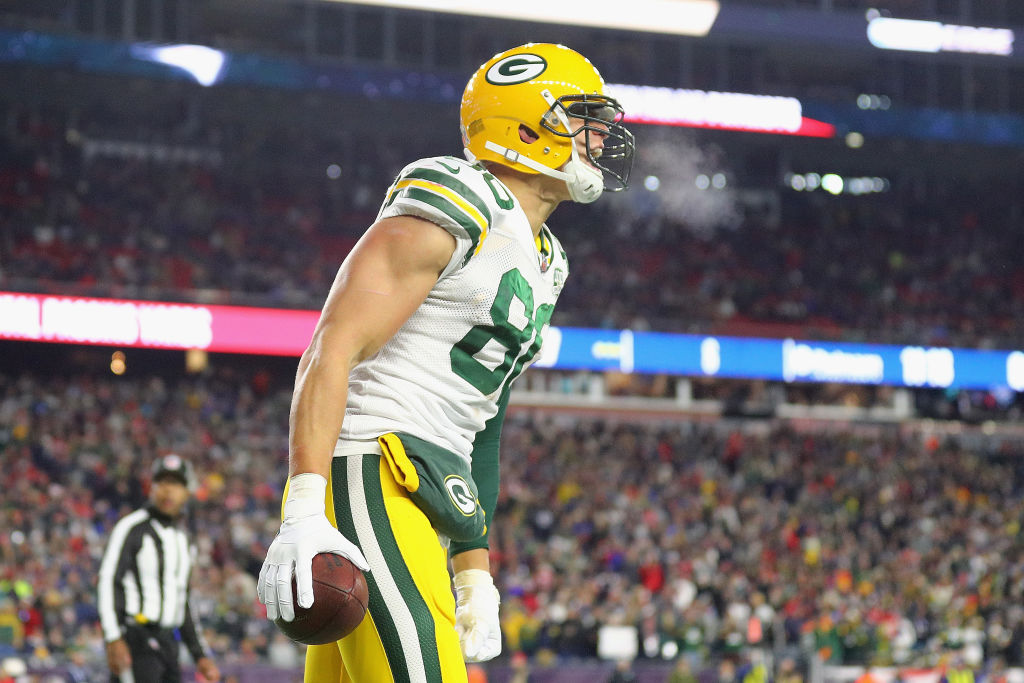 The Packers signed Jimmy Graham to a three-year, $30 million deal in 2018, and as the contract is structured, this will be the highest-paying year of the agreement. Graham did not contribute at the elite level he is being paid at in 2018, ranking ninth among tight ends in catches with 55 and receiving yards with 636 while scoring only two touchdowns.
Graham was one of the best tight ends in the league with the New Orleans Saints from 2011-2014 averaging 89 catches, 1,099 receiving yards, and 11.5 touchdowns per season. In the four years since with the Seattle Seahawks and Green Bay Packers, Graham has averaged only 56 catches, 671 receiving yards and five touchdowns per season.
2. Travis Kelce, Kansas City Chiefs: $10,718,400 in 2019
Travis Kelce is considered by many to be the best tight end in the NFL. He ranked second in receptions among tight ends with 103, receiving yards among tight ends with 1,336, and touchdowns among tight ends with 10. Kelce played a significant role in Patrick Mahomes' breakout season in 2018 and is an excellent value on this five-year, $46.8 million contract.
3. Jordan Reed, Washington Redskins: $9,674,125 in 2019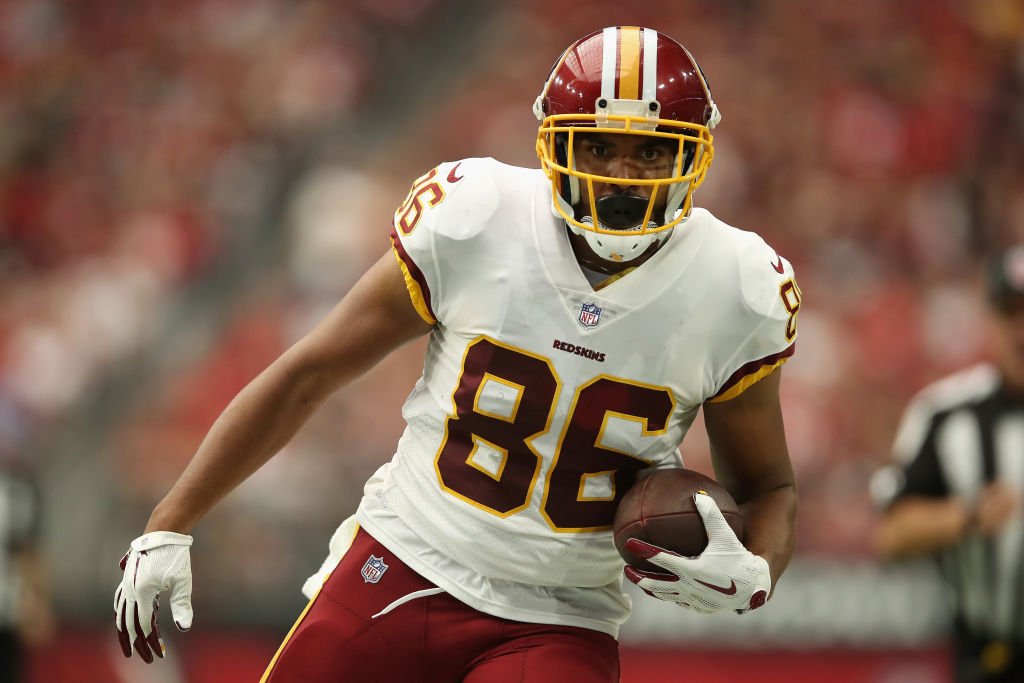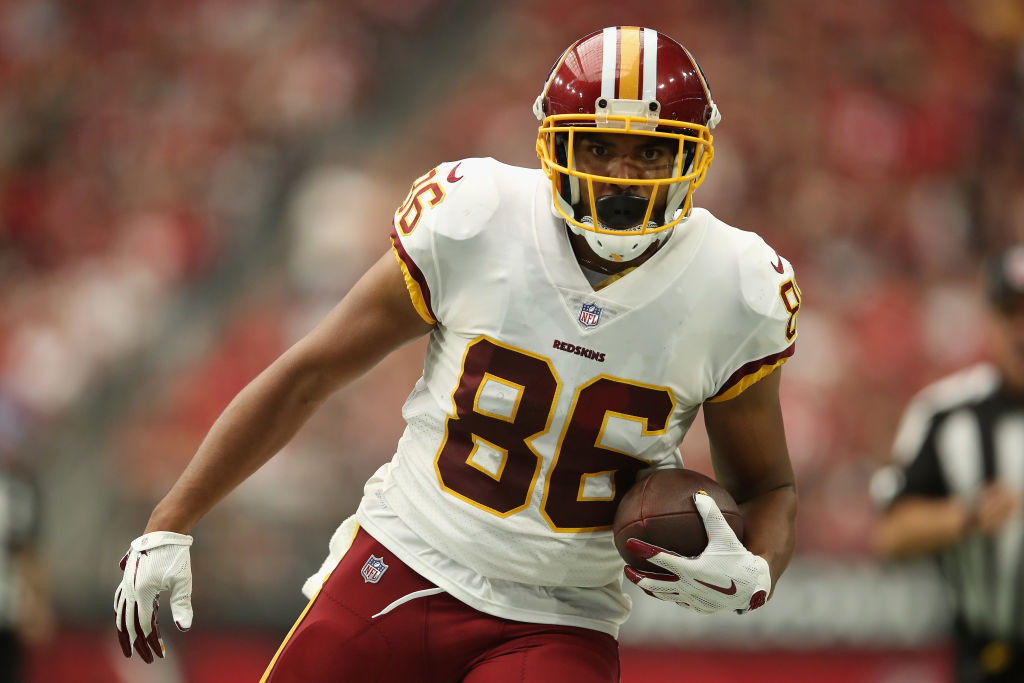 Jordan Reed missed three games in 2018 and finished the season with a disappointing line of 54 catches, 558 receiving yards and two touchdowns. The oft-injured tight end has never played a full season in the NFL and has failed to live up to the five-year, $46.8 million contract he signed in 2016. Reed earned that deal with a career year in 2015 in which he caught 87 passes for 952 yards and 11 touchdowns.
4. Trey Burton, Chicago Bears: $8,550,000 in 2019
Trey Burton received a massive four-year, $32 million contract from the Chicago Bears in 2018 despite the fact that he was previously just a backup tight end to Zach Ertz in Philadelphia. His 54 catches for 569 yards and six touchdowns in 2018 were all career highs, but this contract was an overpayment when it was signed, and it still is today.
5. Eric Ebron, Indianapolis Colts: $7,000,000 in 2019
Eric Ebron was one of Andrew Luck's favorite weapons in 2018. The former Detroit Lion led all tight ends in touchdown receptions last season with 13 and ranked sixth among tight ends in catches with 66 and fifth among tight ends in receiving yards with 750. Ebron signed a two-year, $13 million contract with the Colts last season and should be in line for an extension with another big year in 2019.
5. Cameron Brate, Tampa Bay Buccaneers: $7,000,000 in 2019
Despite only averaging 43 catches, 513 receiving yards and 5.7 touchdowns per season with the Buccaneers from 2015 through 2017, Cameron Brate received a six-year, $40.8 million extension from the team. In his first year of that deal, Brate caught only 30 passes for 289 yards with six touchdowns. He'll hope to do a lot better this season under new head coach Bruce Arians.