NFL: The Week 1 Games with the Biggest Fantasy Implications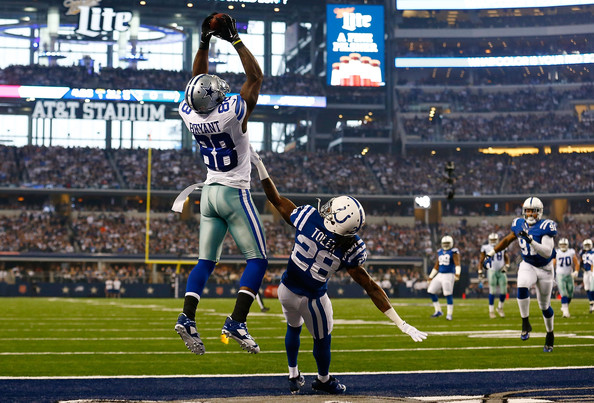 Football season has officially arrived. We got a taste test with the NFL preseason over the past month, an appetizer with the kickoff of the College Football season last season, and now, it's time for the main course (served over 4 months or so). NFL kickoff weekend is finally just hours away.
Sure, you may be excited to sink into your couch and root for your favorite team come Sunday. We all know what the kickoff of the NFL season really means though. It means you get to pretend to be a coach/manager and create your own championship winning roster. You might have an invested interest in real NFL football, but fantasy football is really what you've been missing for the past 7 months.
With that, you are probably wondering what to look out for this weekend as you prepare to set your first final lineup of the year. Well, that's where we've got you covered. The following list will break down the three biggest games of week 1 in terms of their fantasy potential. These match-ups are loaded with top flight fantasy players and have potential huge point performances on tap. Now, here are the games you should be paying attention to come Sunday:
3. Baltimore Ravens vs. Denver Broncos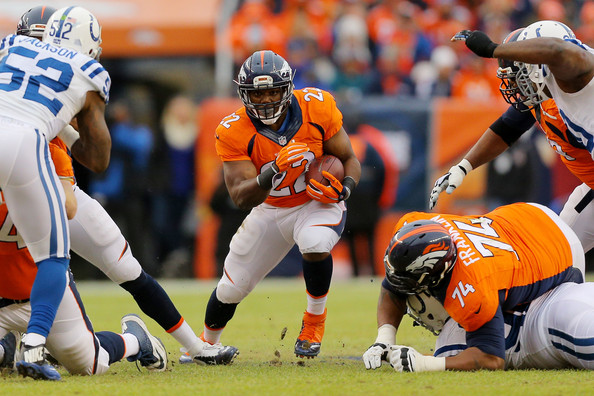 Usually, any game in the past few seasons involving the high-octane Denver Broncos called for big time fantasy performances, but this year could be different in Denver. While there is still plenty of talent on that roster with receivers Emmanuel Sanders and Demaryius Thomas as well as running back C.J. Anderson, the declining play of all-time great quarterback Peyton Manning is concerning. Despite that fact, you can expect Anderson to rack up the points in this contest and in many other contests throughout the season. With the run based offense of new head coach Gary Kubiak, Anderson has a great opportunity to expand on his terrific run to end last season. He ranks 7th (according to ESPN) among backs this season, but he could end up much higher on that list by seasons end.
As for the Baltimore Ravens, they too have several players with great fantasy potential in this match-up. Their running back, Justin Forsett, broke out last season for over 1,200 rushing yards. He goes up against a tough Denver defense that was stout against the run in 2014, but he is a focal point of the Ravens' offense and should perform nicely. You also have to like Steve Smith Sr. at wide receiver in this game. The veteran has already determined that he will retire after this season, so you know he is going to leave it all on the field in 2015. He is one of the best receivers on the team and if rookie Breshad Perriman is unable to play due to injury this week, Joe Flacco will be looking Smith's way all game.
In terms of the defense and special teams in this game, the Broncos may bolster one of the best units in the game. They have pass rushers in Von Miller, DeMarcus Ware, and rookie Shane Ray that are going to give opposing QBs hell all season. They are excellent against the run and have the ability to be special against the pass. Defenses don't generally score a ton of fantasy points, but this unit for Denver has breakout potential and can change games both on the field and in your fantasy league.
Expected performances: C.J. Anderson- 105 yds, 2 TDs. Justin Forsett- 80 yds, 1 TD. Steve Smith Sr.- 95 yds, 1 TD. Denver defense- 3 sacks,  2 turnovers
2. Indianapolis Colts vs. Buffalo Bills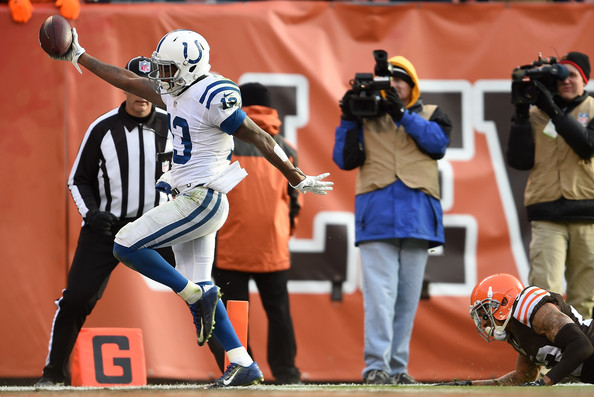 For a team that isn't usually loaded with offensive talent, the Buffalo Bills have several player in 2015 with the capability to help your fantasy team win a championship. Newly acquired running back LeSean McCoy is the leader among those players, and against an Indianapolis Colts' defense that was mediocre against the run a season ago, he could be in for a big first game in Buffalo. Second year receiver Sammy Watkins is as big of a candidate for a breakout season as there is in the NFL. Also, the talented yet deservedly scrutinized receiver Percy Harvin comes in and (if his head's right) could have a huge campaign. Of course, all of this depends on how unproven QB Tyrod Taylor plays.
We all know the Colts are loaded with talent. QB Andrew Luck is one of the best in the game and should be among the scoring leaders at the position. RB Frank Gore comes in and will be asked to relieve some pressure off of Luck's shoulders. As a seasoned veteran, Gore should do quite well in that role. Alongside T.Y Hilton, newcomers Phillip Dorsett and Andre Johnson help create what could be the best receiving corps in the league. In this game, going against a good Buffalo defense, Hilton and Luck should have the best performances for the Colts.
The best defense in this game clearly belongs to Buffalo. With guys like Marcell Dareus, Mario Williams, and Kyle Williams manning down the line, this unit ranked 4th in total defense in 2014. They should be able to get some pressure on Luck and slow down Gore, but this could be the best offense they play all season. That makes them a questionable choice as your defense this week.
Expected performances: LeSean McCoy- 140 all-purpose yards, 2 TDs. Sammy Watkins- 75 yds, 1 TD. Andrew Luck- 330 passing yds, 3 TDs. T.Y. Hilton- 100 yds, 1 TD. 
1. New York Giants vs. Dallas Cowboys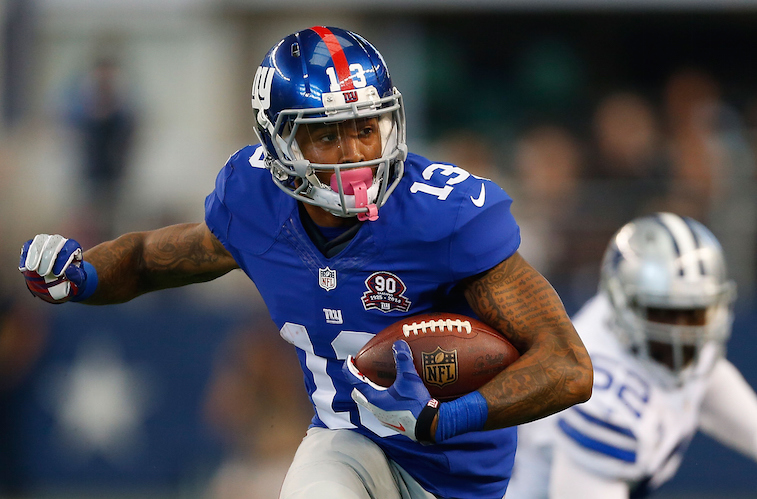 The Dallas Cowboys vs. New York Giants match-ups are always some of the most anticipated contests each season. Of course, that usually means they get a Sunday night game every year, and 2015 is no different, as the two teams will be on center stage once again this weekend. Both rosters are loaded with talent offensively. The Giants showcase one of the most promising young talents in the game in receiver Odell Beckham Jr. They also have the speedy and crafty Victor Cruz returning form injury, who will create a dynamic duo with Beckham. At running back, even though he isn't the starter, newcomer Shane Vereen is a versatile player who can cause problems as a back and a receiver. He is always a strong candidate for consistent fantasy production. Oh, and the Giants have Eli Manning at QB, who can put up some numbers too.
Those Cowboys are pretty talented in their own right. Despite losing stud running back Demarco Murray, this offense will still put up points and rack up yards. Dez Bryant is one of the best receivers in the game and now that he got his big pay day, he should perform at an even higher level this season. Tight end Jason Witten can also put up some huge numbers and has a favorable match-up against this Giants defense. While much maligned, new running back Darren McFadden could surprise people this season running behind the best offensive line in the game in Dallas. Their quarterback, Tony Romo, isn't too bad either.
Defense is simply not the moniker for either of these teams. Both clubs were in the bottom half of the league in total defense last season and, while each added some improvements at various positions, there isn't much saying that either unit will significantly improve in 2015. As a last minute option, most fantasy players would feel sorry that you got stuck with one of these two defenses.
Expected performances: Odell Beckham Jr.- 110 yds, 1 TD. Shane Vereen- 80 all-purpose yds, 1 TD. Dez Bryant- 115 yds, 2 TDs. Jason Witten- 80 yds, 1 TD.