Which NFL Tickets Will Cost You the Most This Season?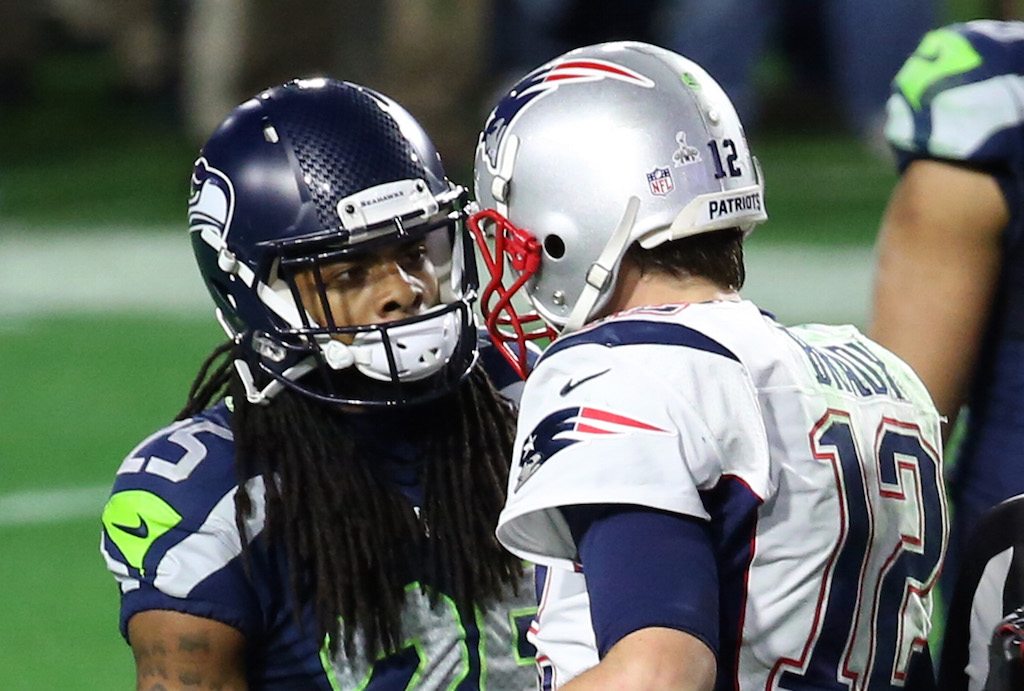 The best part about the new NFL season — besides the actual professional football — is that, once again, we're provided with some much-needed order in our lives. It may sound a bit extreme, but it's true. Unlike the offseason, we no longer find ourselves scrambling for things to do on Sundays. Now that football's a month into the season, we know exactly what we're going to be doing — watching the games, obviously. The only question we have to ask ourselves now: Where will we be doing this?
For some folks, there's nothing better than watching the games from the confines of their own living room. They have the perfect spot on the couch, they have food and drinks at their disposal, and there is nothing to distract them from enjoying total bliss. For others, the only way to truly experience football is to attend the games in person. And it's hard to argue with the latter individuals.
Of course, it's also important to remember that if you want to go to the games, particularly the much-anticipated matchups, you must be willing to shell out some big bucks. Using the information provided by TicketIQ, the good folks at Forbes noted which NFL games in 2016 season had the highest average cost per ticket on the secondary market. While the matchups themselves may not surprise you, trust us, the price of admission will. Take a look and see for yourself.
5. New England Patriots at Denver Broncos
Average ticket price: $521
Date: December 18, 2016
The last meeting between these two teams ended with the Broncos defeating the New England Patriots 20-18 in the AFC title game. This time, however, Tom Brady and the rest of the Pats will look to exact revenge on the defending Super Bowl champs. While this is easily one of those games in 2016 you don't want to miss, it will cost you a pretty penny to see it live in person.
Per the information collected by Forbes, the average ticket price on the secondary market for the Broncos-Patriots showdown is $521. That's a lot of cash — even for the most avid NFL fan. Plus, if you ask us, now that Peyton Manning is no longer suiting up on Sundays, this rivalry lacks the same level of excitement it once had. Of course, if someone invited us to this matchup, we certainly wouldn't turn it down.
4. Dallas Cowboys at Pittsburgh Steelers
Average ticket price: $580
Date: November 13, 2016
Let the record show, this isn't exactly a matchup between the Cowboys of old and the ferocious Steel Curtain. However, from a historical standpoint, the Pittsburgh Steelers and the Dallas Cowboys still remain two of the most respected franchises in the National Football League. Therefore, an average ticket cost of $580 on the secondary market sort of makes sense. That being said, given Tony Romo's current status, there's no telling whether or not the Cowboys QB will be back in the lineup for this November 13 slugfest. Unless Pittsburgh is fully healthy and wideout Antonio Brown is having a season for the ages, we suggest spending your money elsewhere.
3. Green Bay Packers at Minnesota Vikings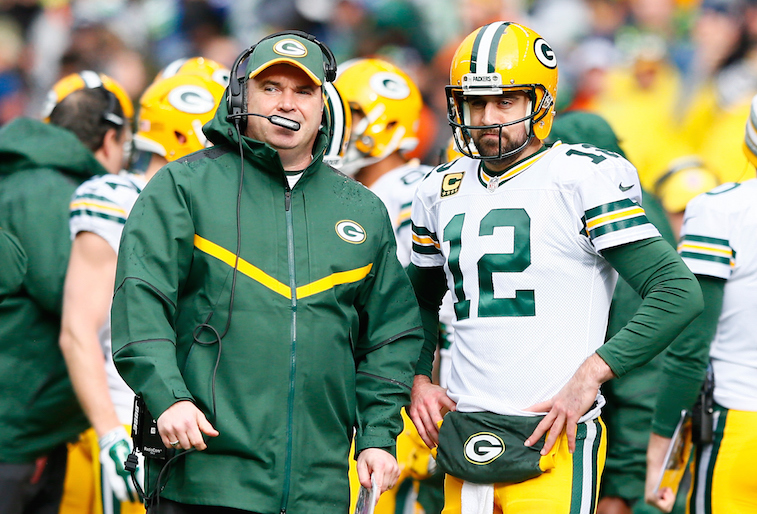 Average ticket price: $616
Date: September 18, 2016
As you probably suspected (at least we hope you have), these soaring ticket prices had nothing to do with Sam Bradford becoming the new quarterback for the Minnesota Vikings. That, in itself, would be absolute madness. No, the average cost for this particular game, at $616 on the secondary market, was because September 18 marked the first-ever regular-season home game at the Vikings' new $1.1 billion U.S. Bank Stadium. The fact that the opponent for said game happened to be a win over Aaron Rodgers and their NFC North rival Green Bay Packers, well, that's just icing on the cake — and was hardly a scheduling accident.
2. Seattle Seahawks at New England Patriots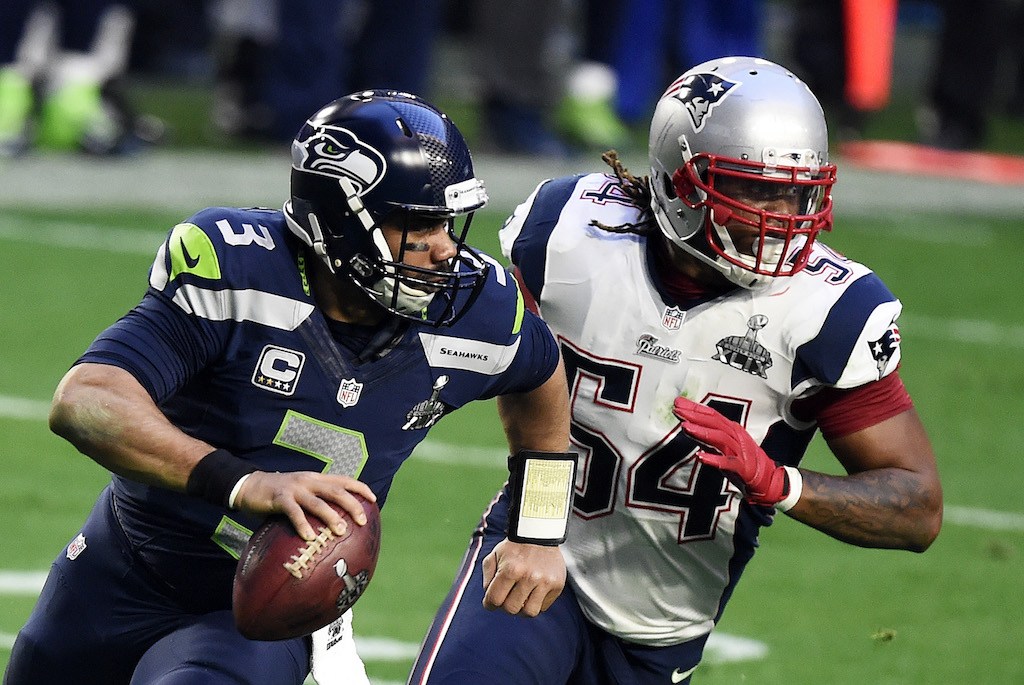 Average ticket price: $715
Date: November 13, 2016
Do you remember how fun it was the last time the Seattle Seahawks and the New England Patriots met on the field of battle? Of course you do. After all, it's pretty hard to forget a game as electrifying as Super Bowl XLIX — although, something tells us that Russell Wilson has tried his best. So, if you've got $715 to spare and have a desire to attend a much-anticipated Super Bowl rematch between two of the best teams in the National Football League, here's your chance.
1. Cincinnati Bengals at New England Patriots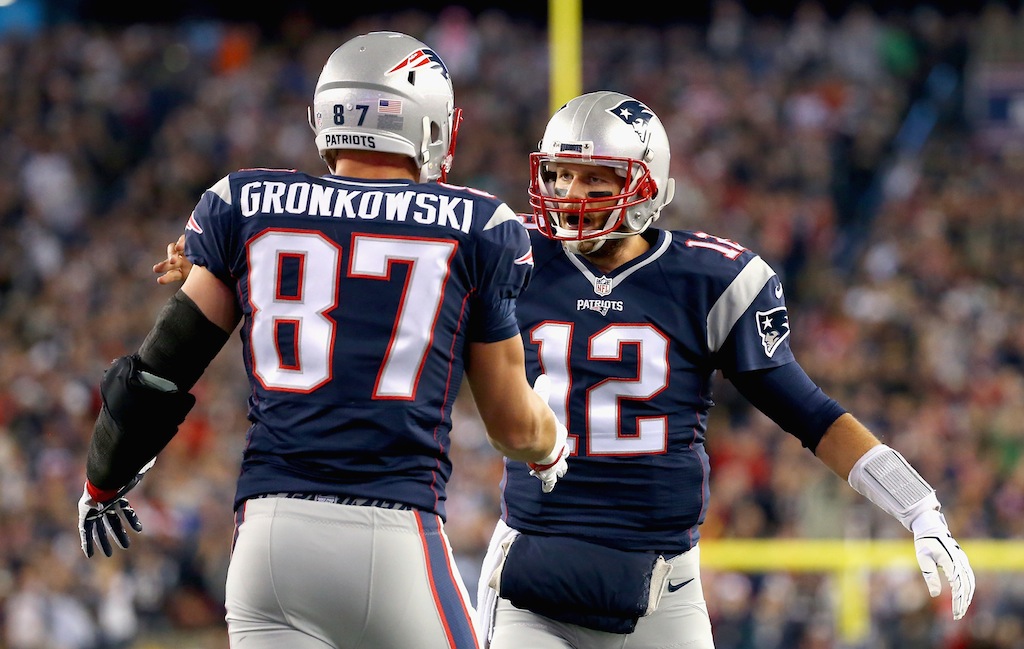 Average ticket price: $837
Date: October 16, 2016
One would have to believe that most of the time, unless it was taking place in the postseason, a matchup between the Cincinnati Bengals and the New England Patriots at Gillette Stadium wouldn't warrant such a heavy price tag. But this isn't a usual showdown. This clash will mark the first home game for Brady following his four-game suspension for Deflategate. That's right, it is Brady's Boston debut — and it'll only cost you $837 to watch him carve up the Bengals defense live and in person. Is it worth it? You tell us.
Ticket information courtesy of Forbes and TicketIQ.
Statistics courtesy of Pro-Football-Reference and ESPN.