Tom Brady: What He Has That Other NFL Players Don't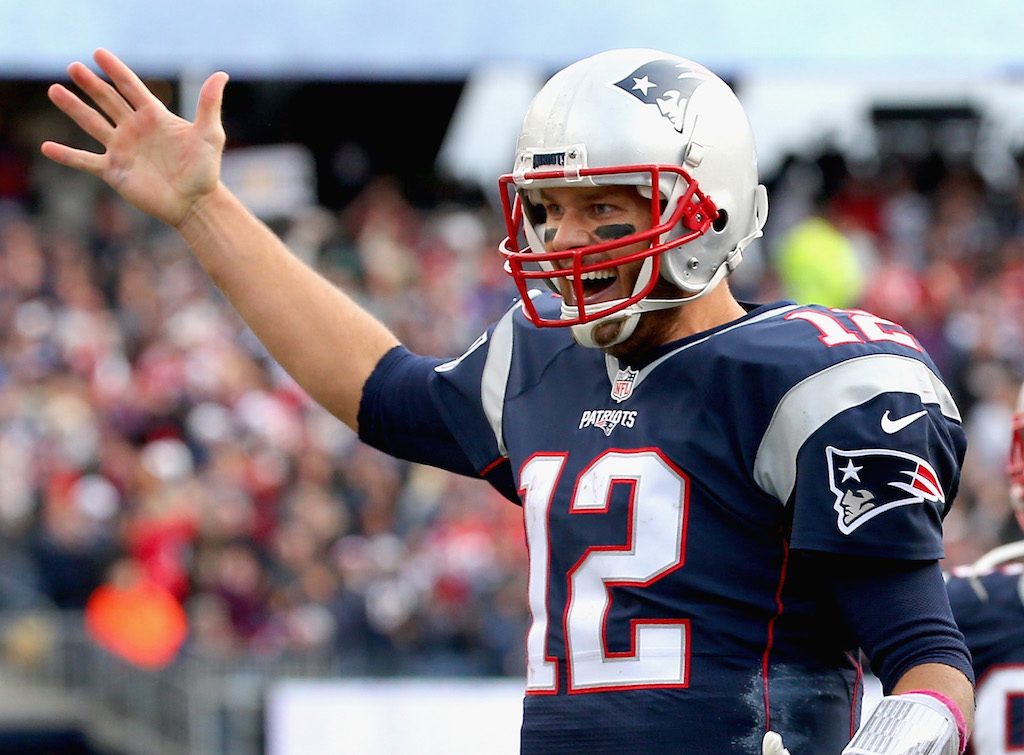 We want to feel bad for Tom Brady. We really do. But even after the future Hall of Fame quarterback decided not to appeal his four-game suspension for his part in Deflategate, we couldn't find it in our hearts to feel bad for the New England Patriots superstar; not even when we know that this whole scandal was one of the most obscene witch hunts in the history of the National Football League.
No, we can't feel bad for Tom Brady — not when the guy already has it so good.
We understand that this may come across as a bit petty, but we don't care. Everyone is entitled to their own opinion, and this is ours: Suspension or not, few NFL players — if any — have it as good as Tom Brady. The guy has impeccable style, a fat bank account, Gisele Bundchen as a wife, and a beautiful family. Sure, he's worked hard to achieve all of these things, but that doesn't change how we feel. Something tells us we're not the only ones.
With Brady overcoming a four-game suspension to lead the Patriots to another Super Bowl victory, we expect his wrath to continue far beyond 2017. This is what he's done his entire career; it's another reason why we can't feel bad for the guy. In fact, we feel bad for everyone else. Because compared to other players in the league, Brady is on a whole other level. See for yourselves.
Brady's best single-season stats (2007)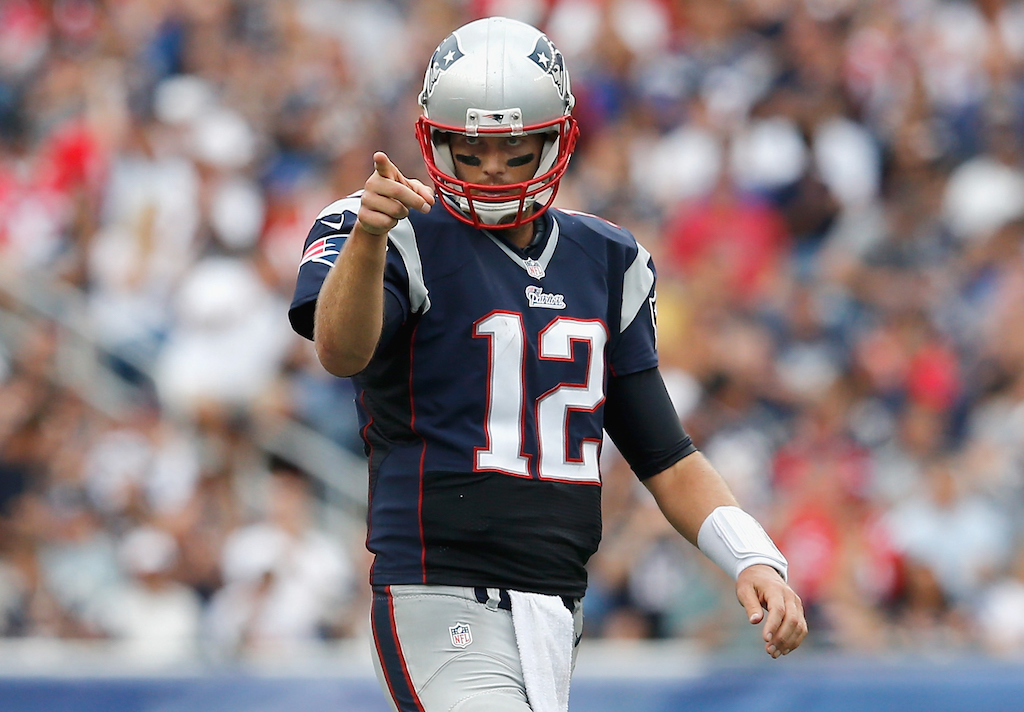 16 starts
16-0 regular season record
68.9% completion percentage
4,806 passing yards
50 touchdown passes
8 interceptions
117.2 quarterback rating
8.3 yards per pass attempt
98 rushing yards
2 rushing touchdowns
Although the 2007 season ended in heartbreaking fashion for the New England Patriots, this doesn't change the fact that Brady, who was named the league's MVP, put together one of the greatest regular-season campaigns by a quarterback in NFL history.
Aside from leading the Pats to an unprecedented 16-0 regular-season mark, Boston's favorite son compiled some insanely ridiculous individual stats, including 4,806 passing yards, 50 touchdown passes (No. 2 in single-season history), and a quarterback rating of 117.5 (No. 4 in single-season history). In the end, however, it was all for naught, as New England lost the big game to the New York Giants by a score of 17-14.
Brady's career stats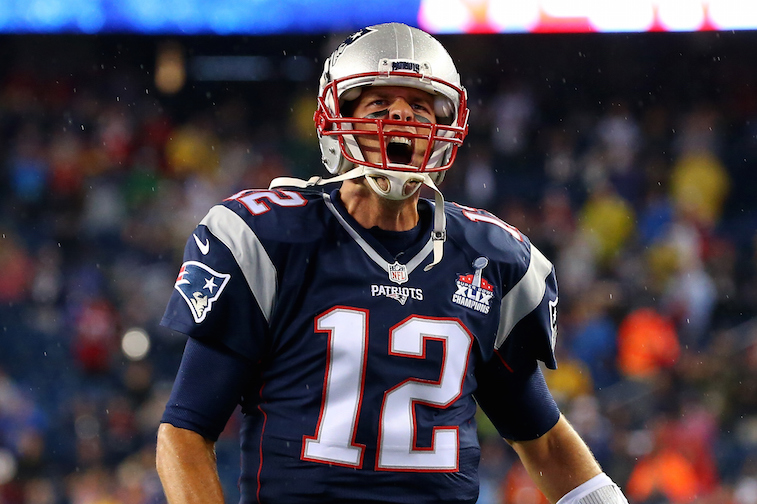 237 starts
183-52 regular season record
63.8% completion percentage
61,582 passing yards
456 touchdown passes
152 interceptions
97.2 quarterback rating
7.5 yards per pass attempt
940 rushing yards
17 rushing touchdowns
Some quarterbacks forge lasting legacies by straight up dominating in the regular season (see Peyton Manning and Brett Favre). While Brady still has a while to go before he reaches the gaudy numbers put up by said QBs, his figures through the first 16 seasons of his career are still otherworldly.
Simply put, the two-time NFL MVP always comes to play. Brady is fourth all time in passing yards (61,582) and  passing touchdowns (456), and pass completions (5,244), No. 3 all time in wins (183). There are many reasons why the Patriots have been one of the most successful franchises in pro sports for nearly the past two decades; Brady's presence is easily near the top of the list.
Career postseason stats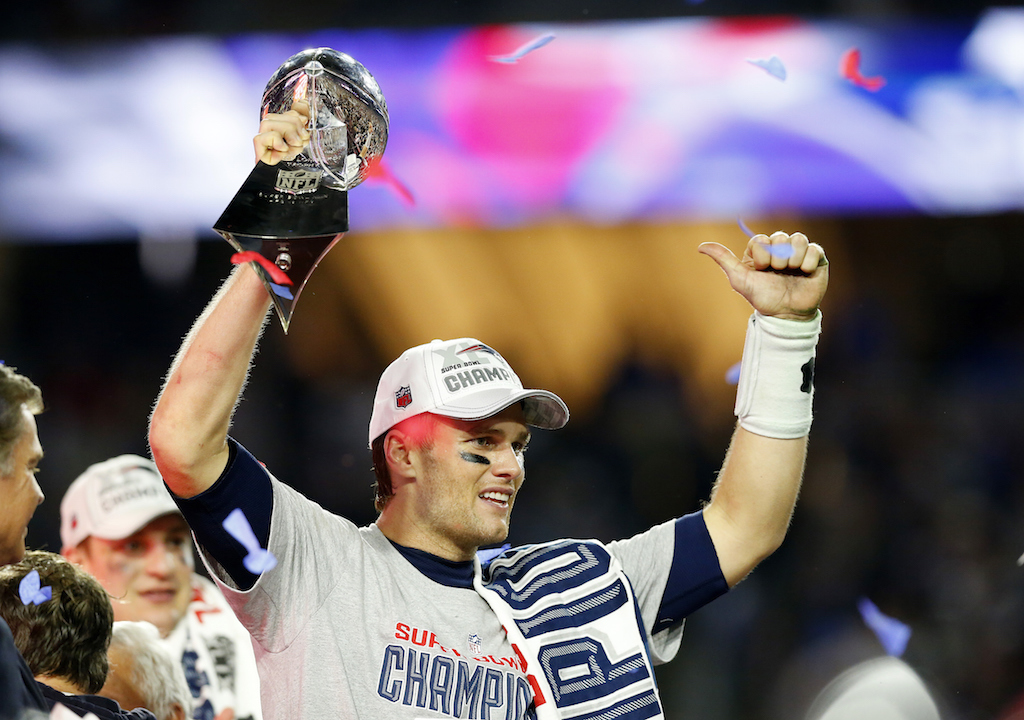 34 starts
25-9 postseason record
61.9% completion percentage
63 touchdown passes
31 interceptions
89.0 quarterback rating
6.9 yards per pass attempt
132 rushing yards
6 rushing touchdown
There is a reason why many believe Tom Brady is the greatest quarterback to ever live — and it begins and ends with the postseason. When it comes to quarterback play during the most crucial time of the year, Brady is in a league of his own. On top of his five Super Bowl victories, No. 12 is the all-time postseason leader in passing yards (9,094), touchdown passes (63), completions (831), and wins (24).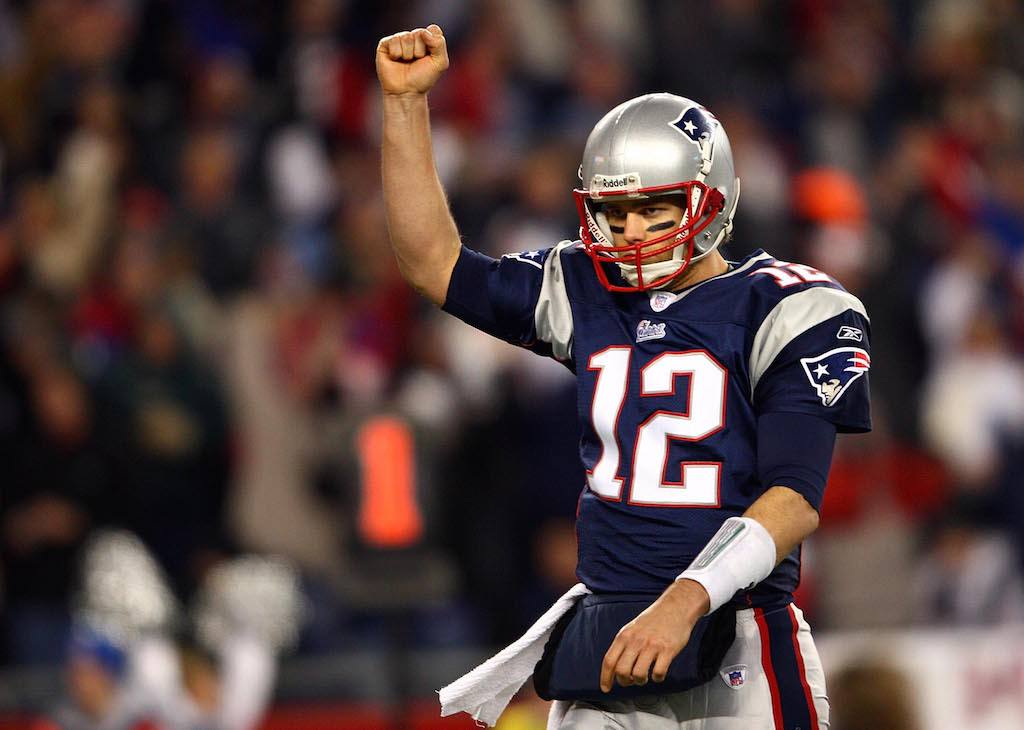 In the end, greatness is determined by how a player performs on the brightest stage. In the case of Tom Brady, this is when his star shines the brightest. Given his already picturesque life, that's saying something.
Statistics courtesy of Pro-Football-Reference, ESPN, and Spotrac.