NFL: What Tom Brady said About the Patriots Replacing Rob Gronkowki
Rob Gronkowski was a key piece of the Patriots' offense in recent years, and one of Tom Brady's favorite targets in the red zone. So when Gronk announced his retirement earlier this year, it left a hole in the offense that will be hard to fill. Tom Brady has expressed some thoughts about how the Patriots could replace the tight end. Here's what he had to say.

Rob Gronkowski's retirement
Gronkowski took to Instagram in March to announce his retirement after a nine-year NFL career. Despite injuries that kept him off the field at times, Gronk became one of the best tight ends in league history. He ended up tallying more than 500 receptions, nearly 8,000 receiving yards, and 79 touchdowns before saying "no mas." There have been rumors and speculation that he may ultimately decide to come out of retirement, but the closer we get to the start of the season, the less likely that possibility becomes.

Tom Brady talks about replacing Gronkowski
So what did Tom Brady have to say about trying to replace a big, athletic target like Gronk? After a preseason practice at Gillette Stadium, Brady told reporters that replacing "great players — it's not like you just pick another one off the tight end tree. You can't just go out back."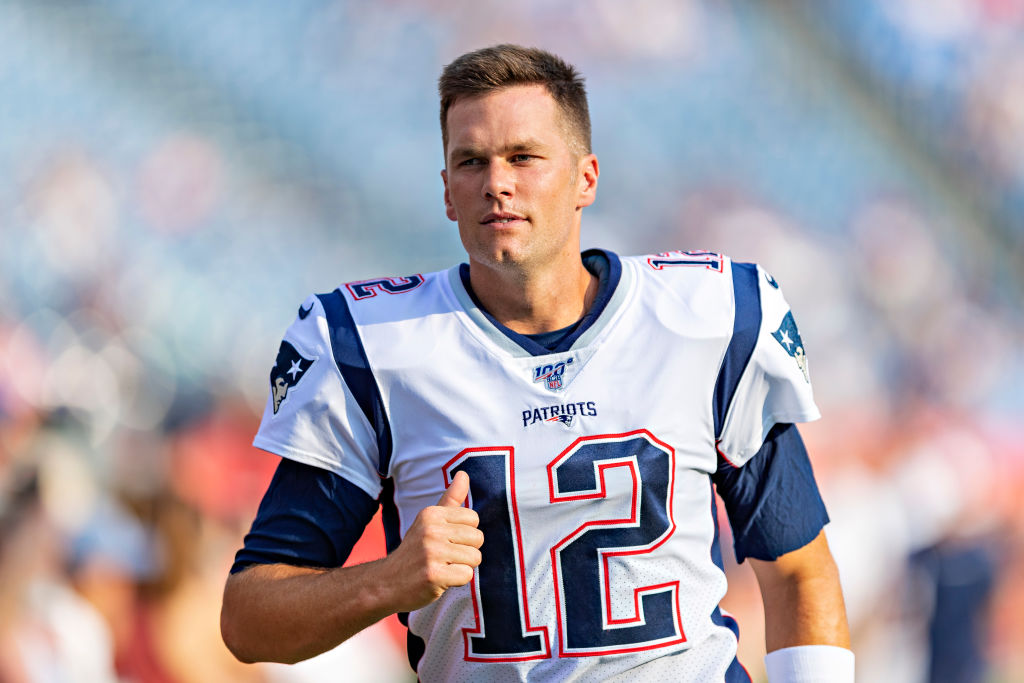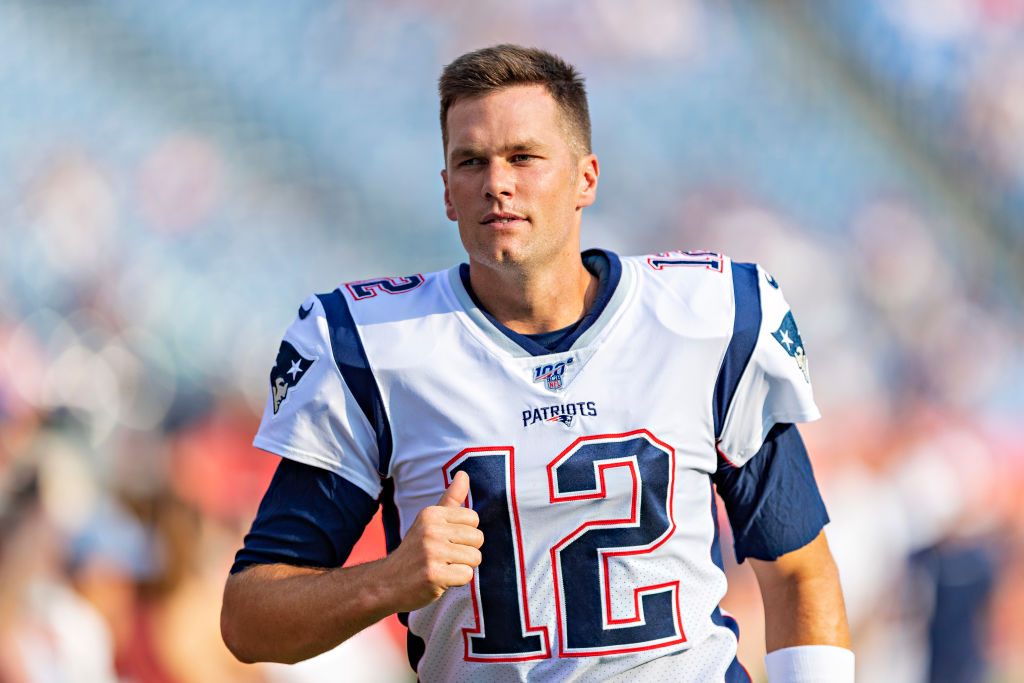 He also said that you need to replace a great player like Gronk with guys who want to put the work in and contribute to the team. Brady name-dropped some of the team's current pass-catchers, like veteran TEs Ben Watson and Lance Kendricks. Brady acknowledged they "are trying to do everything they can do," but they're all new to the team and have to be brought up to speed on New England's playbook.

Is the defense helping the offense?
Brady also turned his attention to the defense. He said the Patriots "have a very good defense this year, and those guys are challenging us every day." He said that it's hard for him to complete passes against their secondary, which he thinks is good for the tight ends who are competing for playing time. "It's actually great work for our offense to see how we measure up against a very good defense." That defense includes a secondary that Pro Football Focus ranked as the fifth-best in the league.

Who will Tom Brady throw to?
Gronk only played in 13 games last season and had 72 targets, but he had more than 100 in three of his last few seasons. That's a lot of targets that are now available for the Patriots remaining pass-catchers. Who will be the biggest beneficiary of Gronk's absence?

RB James White led the team last season with 123 targets, followed by WR Julian Edelman with 108 in just 12 games. Assuming Edelman plays in all 16 games, he'll probably be in his typical 130-150 target range for a full season, so you can expect him to be Brady's top target in 2019.

Among the team's tight ends, Watson and Kendricks will see the bulk of the work at the position. With Brady, whoever he feels more comfortable with of the two will likely get more targets, but Kendricks should get more work than Watson, who is in the twilight of his career at 38 years old. Neither of them will be as talented in the red zone as Gronk was, so the Patriots may need to rely more on short-yardage runs to get the ball into the end zone without Gronk there to get touchdowns as often as he did.