NFL: Tom Brady's Strong Stance Regarding Rob Gronkowski's Comeback Rumors
Since Rob Gronkowski decided to retire from the NFL after nine seasons, there has been constant chatter that he could make his return. It's a discussion that has stayed around him and has gathered more momentum after his recent comments. New England Patriots quarterback Tom Brady touched upon the matter once again on Monday morning. 
Rob Gronkowski discusses possible return…again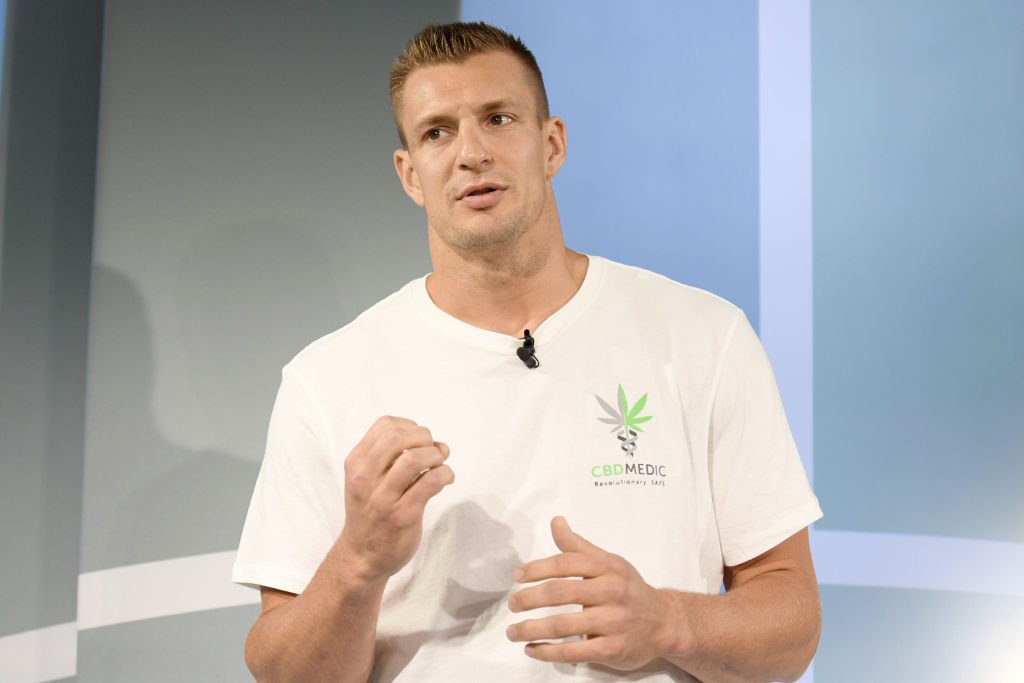 Regardless of how much success the Patriots have had this season, the rumors around Gronkowski's return have remained a prominent topic.
The 29-year-old has recently embarked on another post-NFL career move as he has joined the Fox Sports pregame show for Thursday night football. It didn't take long for the conversation to shift back over to his desire for the game during his debut on the program as he stated that scenario remains a possibility.
"I'll always keep it open."

Gronkowski still has a strong passion for the game, and his decision to take the job with Fox shows just that. However, it is the physical toll that has kept him coming back that, at some point, he will decide whether his body can handle that anymore.
Tom Brady isn't going to pressure Rob Gronkowski to return
Throughout the process, Brady has been a hugely vocal supporter of Gronkowski's decision to step away from the game.
 It's also quite evident that he would be all in for the star tight end to make his return to the Patriots. That may be the case, but Brady stated during his weekly Monday interview on sports radio WEEI's "The Greg Hill Show" that he isn't going to push his former teammate into coming back.
"I love that guy. I'm so happy that he's enjoying his time, his life. He seems to really be doing a lot of great things. He knows how I feel about him. I want what's best for him. He's the only person that can make those decisions. I don't lobby for those things.'

It is a decision that ultimately comes down to Gronkowski believing that he is fully committed mentally and physically to playing the game. The Patriots have remained open to that possibility, but the choice is his to make.
Gronkowski's return would make New England a better team, but that's a situation that is entirely out of their hands. The franchise's attention has been and will always be on adding another Lombardi trophy.
Patriots moving forward without Rob Gronkowski
The possibility will always be there for Gronkowski as the Patriots would make room for him in an instance in 2019 if he chooses to return before the Dec. 3 deadline to play this season.
The looming situation has altered the team's mindset on adding a seventh Lombardi trophy to the mix, which would be Brady's seventh title that would further cement his legacy as arguably the greatest quarterback of all-time. New England is off to an impressive start, winning their first six games that have them in the driver's seat towards securing the top playoff spot in the AFC.
The Patriots defense has looked like a championship-caliber unit, ranking third overall, second against the pass and third against the run. Brady is also putting together another strong season in his 20th campaign, being on pace to throw for 4,648 yards and 28 touchdown passes.
Ultimately, the door will always be open for Gronkowski if he wants to come back, but it's clear that Brady and Patriots are not banking on it.