NFL: Top 5 Candidates to Receive the Franchise Tag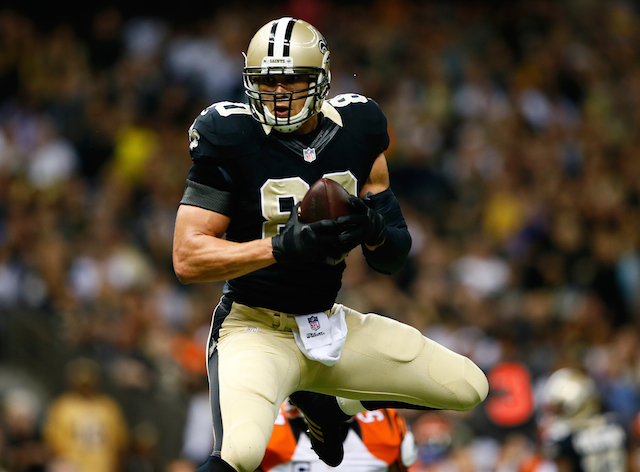 Monday marked the first day that NFL teams can start applying the franchise tag to their impending free agents. The franchise tag is typically reserved for one of the best players on each respective team's roster and is often viewed as a short-term solution to unsuccessful long-term contract negotiations.
As a refresher, the franchise tag is something that is available to teams for them to prevent one player from testing his value on the free agency market. Players receive a one-year guaranteed contract that is worth the greater of either 120% of their previous year's salary or the average of the top five salaries at his respective position. Teams have until March 2 to apply their franchise tag, and then have until July 15 to negotiate a long-term contract extension. If no deal is reached, the player must wait until the start of the next league year to negotiate a long-term extension. A complete description of the NFL's franchise tag rules can be found here.
While there has yet to be a player who was handed the franchise tag through the end of Monday, there will surely be several to receive the distinction prior to the March 2 deadline. Here is a look at the top five candidates.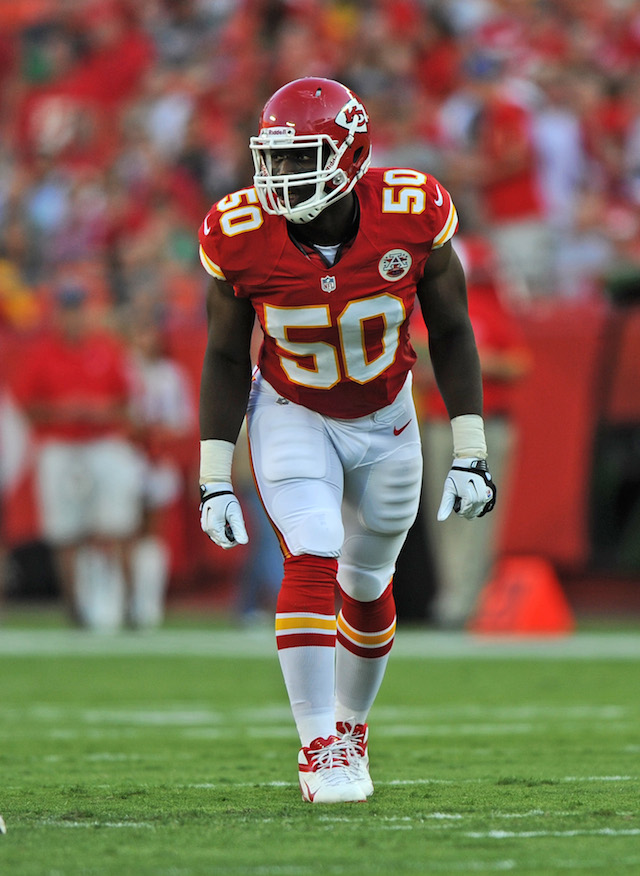 1.  Justin Houston, outside linebacker, Kansas City Chiefs
Projected franchise tag value:  $13.17 million or $14.78 million (depending on linebacker or defensive end distinction)
Houston is a near lock to receive the franchise tag from the Chiefs after posting a 22.0-sack season in 2014. Kansas City already locked up quarterback Alex Smith to a long-term contract extension, and now their focus will shift to Houston. The Chiefs are currently projected to be $1.7 million over the salary cap in 2015, but you can expect to see them either release or re-work the contracts of Tamba Hali and Dwayne Bowe to create salary cap space for Houston.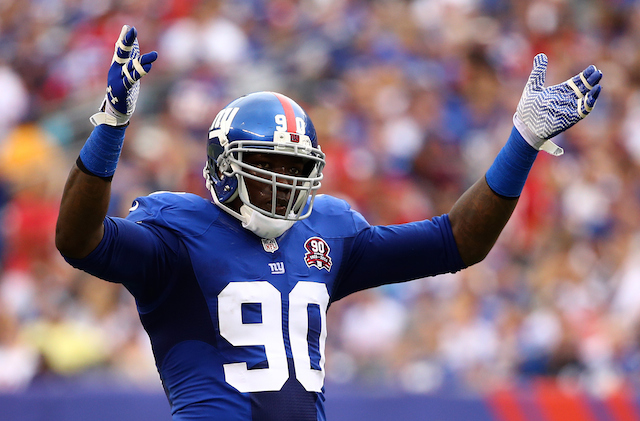 2.  Jason Pierre-Paul, defensive end, New York Giants
Projected franchise tag value:  $14.78 million
JPP has proven that he has All-Pro ability during his five years in the NFL. The problem is, he hasn't always been a model for consistency and has had health issues. The Giants have $16.4 million in salary cap space for 2015, meaning they have more than enough room to lock up JPP with either the franchise tag or a long-term extension. Don't be surprised if the Giants apply the franchise tag, while continuing to work on a long-term extension for their freakishly athletic defensive end.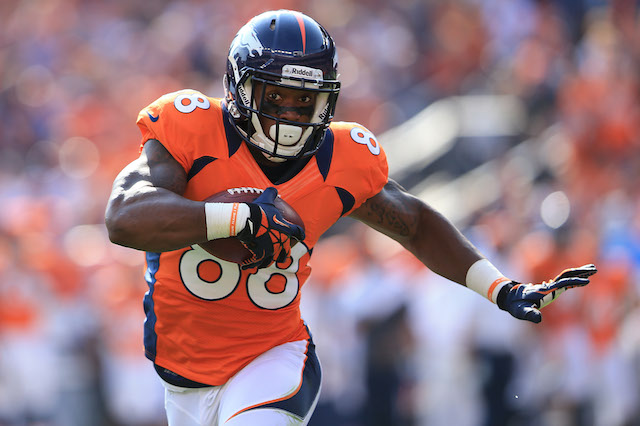 3.  Demaryius Thomas, wide receiver, Denver Broncos
Projected franchise tag value:  $12.8 million
The Broncos are committed to locking up Thomas for the long-term, but may need to apply the franchise tag to their star wide receiver to give the two sides more time to work out an extension that works for both parties. It is a near impossibility that Thomas will be wearing anything other than a Broncos' jersey for the 2015 season.
4.  Devin McCourty, safety, New England Patriots
Projected franchise tag value:  $9.6 million
McCourty is another player who will almost surely receive the franchise tag prior to March 2. While McCourty was a key contributor to their Super Bowl XLIX title, the Patriots are focused on hashing out an extension for All-Pro cornerback Darrelle Revis. In the meantime, they will more than likely franchise McCourty, and then re-visit a long-term extension for him once they have Revis taken care of.
5.  Dez Bryant, wide receiver, Dallas Cowboys
Projected franchise tag value:  $12.8 million
The Cowboys' main goal this offseason is to lock up Bryant and 2014 NFL Offensive Player of the Year DeMarco Murray. Bryant is more of a priority to the Cowboys than Murray due to his position — wide receivers like him are hard to find — and Murray's injury history. Dallas owner Jerry Jones has said that he will use the franchise tag on Bryant if a long-term deal is not reached, and by all indications, it looks like that is exactly what is going to happen.