NFL: 5 Games You Don't Want to Miss in 2015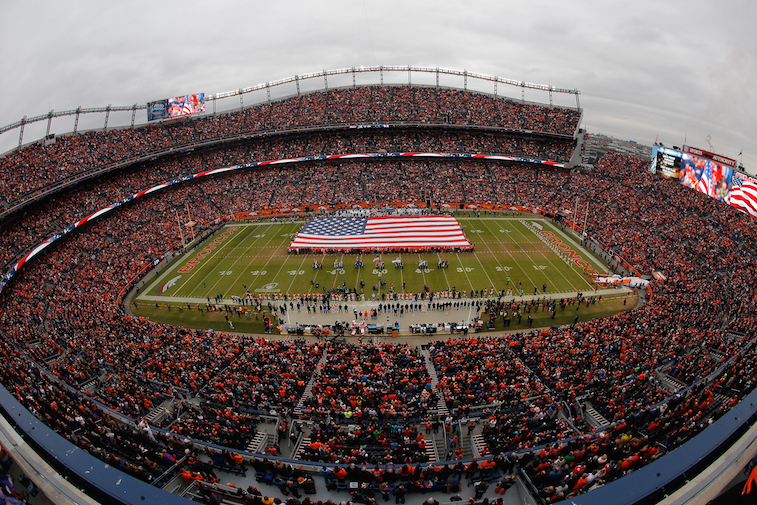 The National Football League has once again flexed its muscles and proven to be the alpha male among professional sports leagues. On Tuesday afternoon, the NFL proved to the rest of the sporting world that it could turn something as simple as releasing its schedule for the upcoming season into a major media event that drew more buzz than the ongoing NHL and NBA playoffs. As usual, there were winners and losers when the schedules became public, as well as some games that stand out above the rest.
Deciding on a list of only five must-see games in 2015 was difficult. We were forced to leave off enticing matchups such as the NFL season opener between the Pittsburgh Steelers and New England Patriots, a Thanksgiving Day matchup between the Philadelphia Eagles and Detroit Lions, and Peyton Manning's second trip to play the Indianapolis Colts at Lucas Oil Stadium as a member of the Denver Broncos. That being said, here is a look at our list of the top five must-see games of the 2015 NFL season.
1. Seattle Seahawks at Green Bay Packers, September 20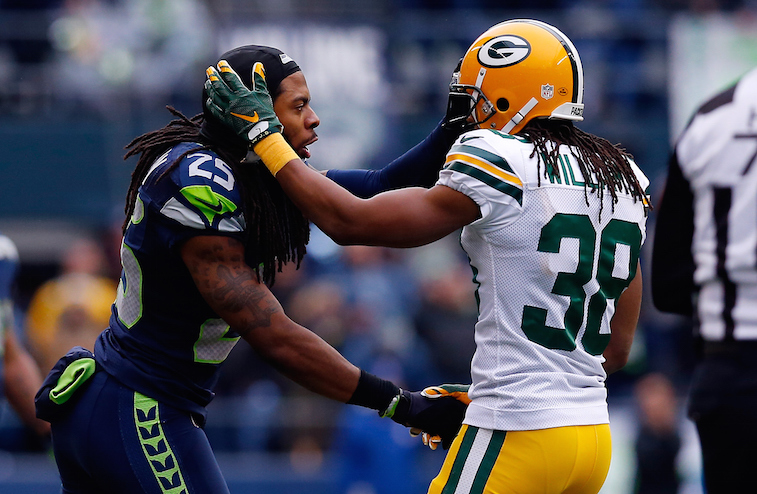 This Week 2 game is a rematch of last year's NFC Championship Game. The Packers, led by 2014 NFL MVP Aaron Rodgers, will undoubtedly be out to avenge the second half collapse that kept them from representing the NFC in Super Bowl XLIV. The Seahawks will be looking to continue their dominance over the rest of the NFC, and may actually be even better in 2015 with the addition of All-Pro tight end Jimmy Graham. If this game even comes close to resembling the last three matchups between these two teams, then football fans will be in for a treat.
2. New England Patriots at Indianapolis Colts, October 18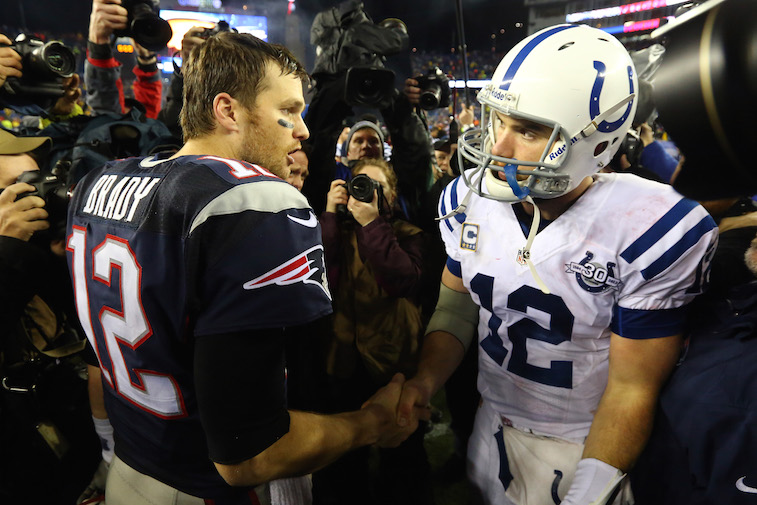 This rematch of the last year's AFC Championship Game will be Andrew Luck and the Colts' first chance to prove they are legitimate Super Bowl contenders in 2015. The Colts have added several big-name free agents to their roster, but as history has shown, heavy free agent spending doesn't always equate to success. As long as the Patriots have Tom Brady under center, they will remain as the team to beat in the AFC — even without All-Pro cornerback Darrelle Revis and his defensive backfield mate Brandon Browner. Look for this Sunday Night Football matchup to be one of the most hyped regular-season games.
3. Green Bay Packers at Denver Broncos, November 1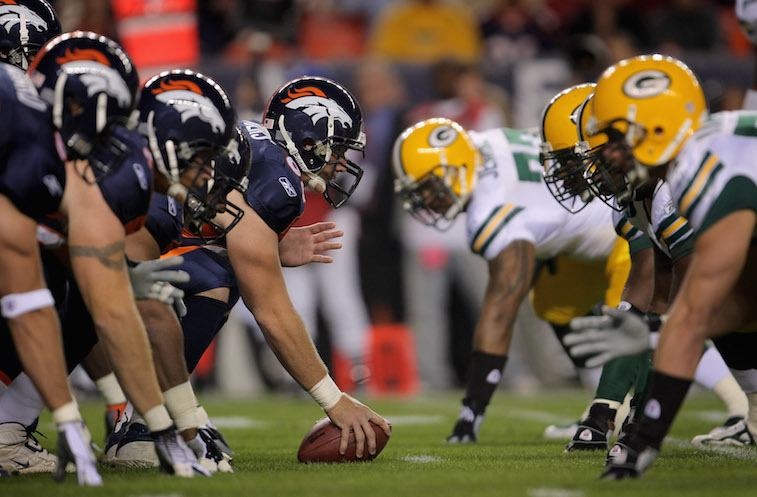 This Sunday Night Football game should be a treat for football fans all over the country. The past two league MVPs, Peyton Manning and Aaron Rodgers, will be quarterbacking these teams, and there will be All-Pro talent all over the field. On top of that, a game between the Packers and Broncos is a relatively uncommon occurrence, which makes this Week 8 matchup all the more appealing.
4. Philadelphia Eagles at Dallas Cowboys, November 8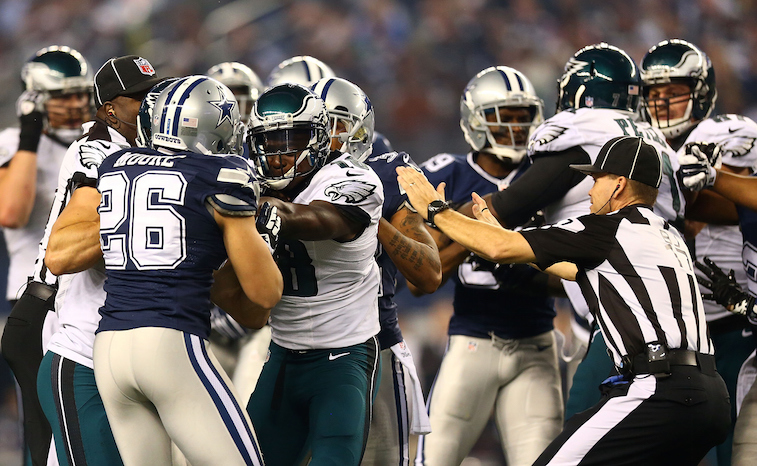 This Week 9 matchup is not only a game between two NFC East division rivals — it is also the first trip back to AT&T Stadium for former Cowboys running back DeMarco Murray, the 2014 NFL Offensive Player of the Year. Nobody really knows what to expect out of the Eagles in 2015 after their wild offseason led by head coach Chip Kelly, and the Cowboys will be out to prove that their success in 2014 was no fluke. Sparks always fly when the Eagles and Cowboys meet, and with the added drama of Murray returning to Dallas for the first time since signing with the Eagles, this game has the potential to top them all.
5. New England Patriots at Denver Broncos – November 29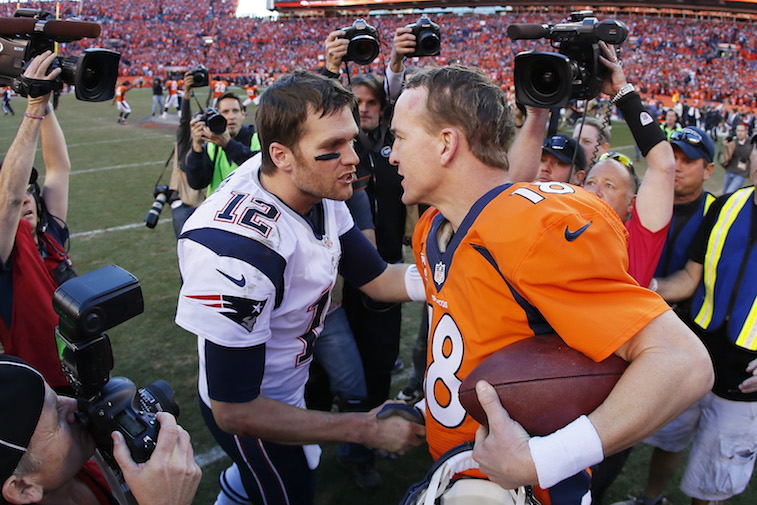 This one really needs no explanation. When the Broncos host the Patriots in Week 12, it will be the 17th all-time meeting between a Tom Brady-led team and a Peyton Manning-led team. Mark your calendars.