NFL: Top 7 Commercials From Super Bowl 2014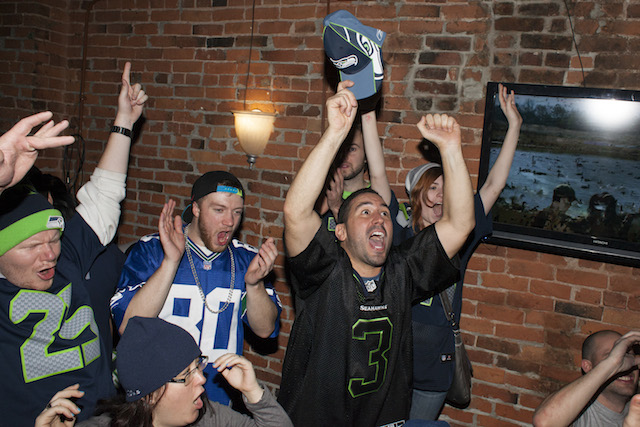 When Super Bowl XLIX gets underway and the Seattle Seahawks and New England Patriots meet on the field of battle, there will be lots of people who couldn't care less. And yet, despite this indifference, they'll still sit through the entire game for one reason alone: the commercials.
Major corporations are well aware that the Super Bowl is one of the most watched events in the world, and they will spend big money to hook their consumers. This is the perfect opportunity to promote their brands with creative, inventive, and savvy advertisements. And they go all out. It's like a show within the show. So, to get you excited for this year's entertainment, let's take a look at our top seven commercials from last year's big game.
1. Cheerios, "Gracie"
Cheerios definitely tugged at the heartstrings with this piece. It was all about the family. A dad uses the cereal to explain to his daughter that their family is about to grow from three to four, with the addition of a baby brother. But little Gracie ups the ante by adding another Cheerio for her future dog. Gracie for the win.
2. Doritos, "Time Machine"
Jimmy gets Mr. Smith to believe that his make-shift time machine runs on Doritos. When really, he obviously just wants the yummy chips. In the end, Jimmy gets the Doritos, and Mr. Smith gets a ride to the "future." It's pretty much a happy ending for all. Well, except for Old Jimmy.
3. Budweiser, "Puppy Love"
A cute puppy forms an unlikely bond with a thoroughbred, and just can't stay away. It's the most perfect odd couple. And we love it. Budweiser, you did it again.
4. Hyundai Genesis, "Dad's Sixth Sense"
Hyundai reminds you that dads are always there to protect their children against danger, by cutting to a series of "save the day" moments. However, kids grow up, and dad's no longer the only one to protect you. That's what the Hyundai Genesis is for. You can count on it.
5. CarMax, "Slow Clap"
If you ever want to give us the chills, all you have to do is combine the "slow clap" and Rudy. With this commercial, CarMax knew exactly how to create a "moment." It sort of reminded us of this.
6. Heinz, "Hum"
This is for the folks who like to put ketchup on everything. And, when they use it, it just makes them feel happy. So, if you're happy and you know it, what's the next step? Use your Heinz.
7. Doritos, "Cowboy Kid"
The younger brother rides the family dog like a horse, and lassos the mean, older brother who torments him. Why? Because the kid's a cowboy, and his brother doesn't deserve the Doritos. Even mom approves.