NFL: Top 5 MVP Candidates in the NFC
As NFL talk shifts from the 2016 NFL Draft to training camp and the 2016–17 season, it's time to evaluate the annual awards. Both the Defensive Player of the Year and Offensive Player of the Year are popular topics, but there is no player debate bigger than Most Valuable Player honors. This year, the award is loaded with talented options, but who will take it home when all is said and done? We'll look at the top MVP candidates in both divisions, but we'll kick things off with the NFC for now.
1. Cam Newton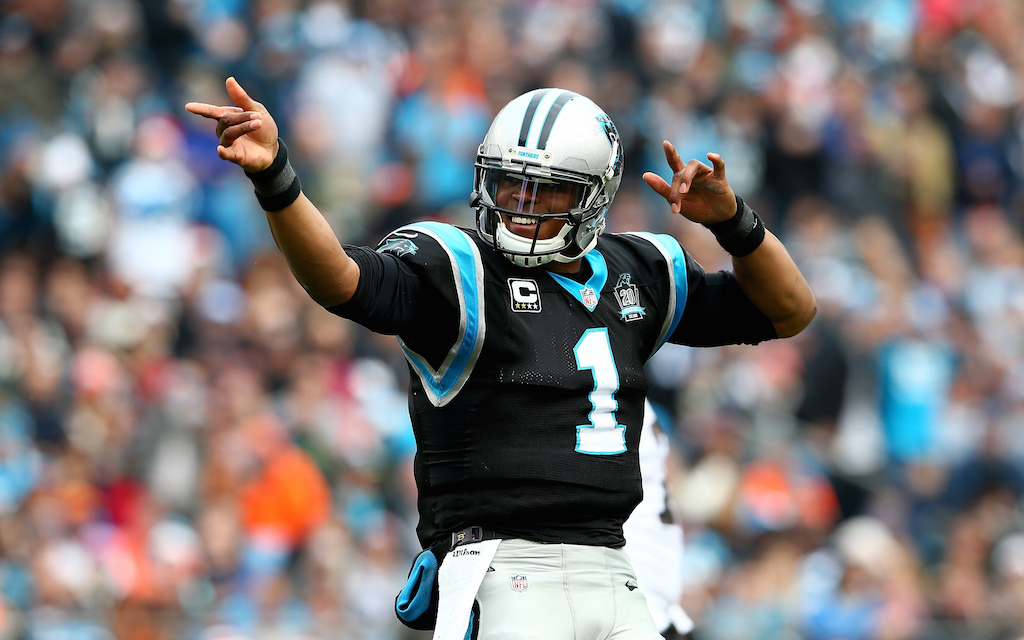 How can we overlook a player who scored 45 combined touchdowns in 2015? Cam Newton had undoubtedly the best season of his young career, and he only seems to be getting better. Newton's MVP season showcased his game-changing, dynamic ability to get it done with both his arm and his legs, which once again makes him a favorite for the award during the 2016 season.
Newton played incredibly smart football last season, throwing just 10 interceptions, which is something we should likely expect regularly from the 27-year-old. His unfortunate demise in the 2016 Super Bowl at the hands of the Denver Broncos will likely fuel Newton's fire for the upcoming season, and we expect big things from him.
In a quarterback's league, the popular choice to win the MVP award is, and should be, a player at that position. To put it simply, Newton is one of the best in the league at quarterback — and this won't change any time soon.
2. Carson Palmer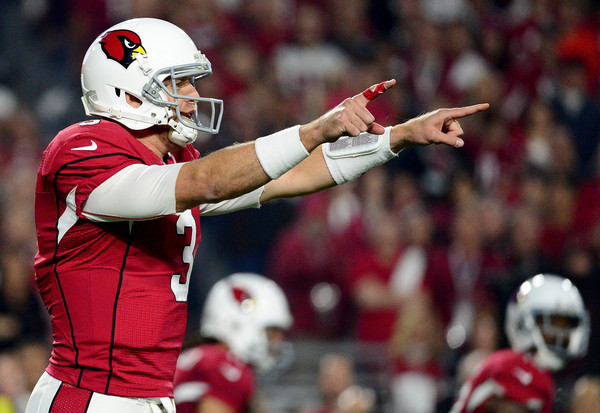 Carson Palmer had a superb 2015 season, but it was a bit overshadowed by Newton. With that said, if Newton and the Carolina Panthers take a step back next season, Palmer will likely be right there waiting to grab that MVP award. He threw for 4,671 yards, completed 63.7% of his passes, tossed 35 touchdowns, and was intercepted only 11 times last year.
There's a lot to love about Palmer's game, and it's backed up by one of the most well-rounded groups of wide receivers and running backs in the league. His 104.6 quarterback rating was by far the best of his career to this point. The 36-year-old is quickly proving that age truly is just a number.
3. Russell Wilson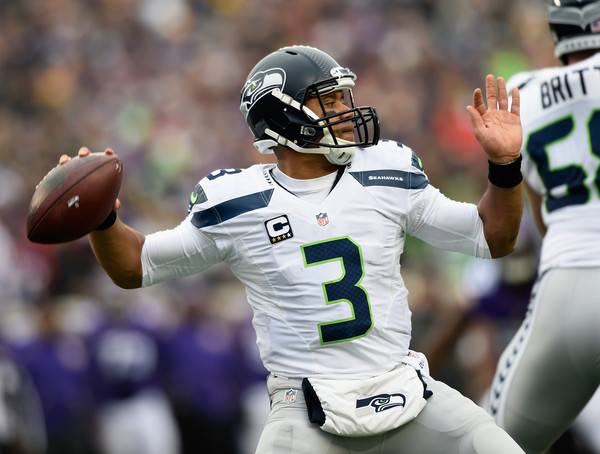 Over the final seven games of the 2015 season, Russell Wilson went on an absolute rampage. He threw 24 touchdowns and just one interception over that span, while leading his team to a 6-1 record. If Wilson had been able to keep up that level of play throughout the early part of the season, it would have been hard to argue against a 2015 MVP award with his name on it.
This season, Wilson's supporting cast is talented; he and Doug Baldwin will continue to build an already strong connection; Tyler Lockett should be in for a breakout year; and Jimmy Graham will return healthy once again. Overall, the outlook on Wilson is good, especially if his hot streak from last year's regular season is carried into the 2016–17 season.
4. Aaron Rodgers
With all of the talent in both the NFC and AFC, it seems as though Aaron Rodgers is getting overlooked in some ways. Although he had an up-and-down season last year (throwing for just 3,821 yards), he still managed 31 touchdowns against eight interceptions. Turning the ball over is not normally one of Rodgers' issues, but lacking Jordy Nelson all season clearly made his life a bit tougher.
With Nelson back and 100% healthy, Rodgers should return to topping the 4,000-yard mark. He may even have one of the best years of his career. Don't be shocked to see Rodgers end up posting 4,500-plus yards, 35-plus touchdowns, and once again throwing single-digit interceptions.
5. David Johnson
The NFL is quickly becoming a passing league, but we want to get bold with our selection here. The reason why David Johnson gets the nod over a superstar like, say, Adrian Peterson, is due to the fact that he's so dynamic. Johnson's ability to catch passes out of the backfield makes him an intriguing player who could absolutely force his way into the MVP race.
Sure, Johnson is a long shot, but if he's able to have a massive year on the ground while catching a large number of passes — which we expect from him — it will be hard to ignore him when all is said and done. The popular pick at the running back position may be Peterson, but attention and love should be given to the second-year running back for the Arizona Cardinals as well. Don't sleep on Johnson.
Statistics courtesy of ESPN.com and Pro-Football-Reference.com.