NFL: Top 5 Offensive Weapons in the AFC West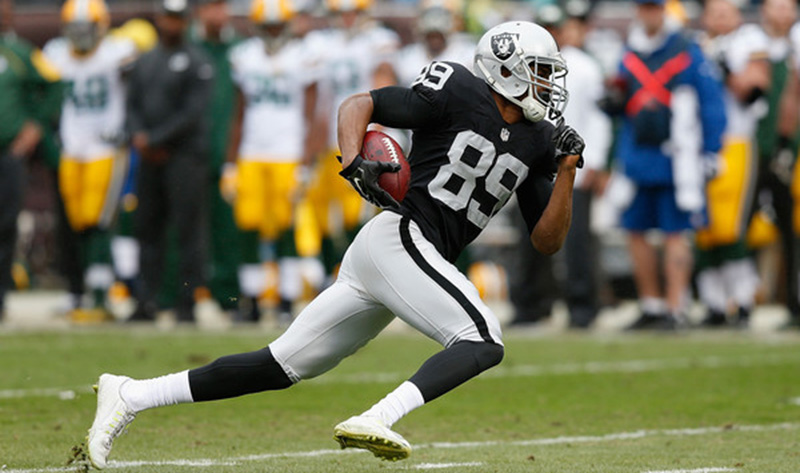 After the dominant defensive run of the defending Super Bowl Champion Denver Broncos last season, the AFC West may not be the first division that comes to mind when you think about the top offensive talent entering the 2016 season.
However, even with all the great defenders in the division, such as Khalil Mack, Von Miller, Justin Houston, and others, the AFC West still has plenty of explosive offensive players who made a difference in the past and should continue to do so in the future. With the NFL Draft in the rearview mirror and teams looking ahead to training camp, let's take a look at the top offensive threats who call the AFC West home.
5. Amari Cooper
The Oakland Raiders haven't made the playoffs in what feels like forever (it's actually only been 13 seasons), but with a bevy of free-agent signings and exciting young talent, this team could end the drought as soon as next season. Quarterback Derek Carr and linebacker Khalil Mack are critical components of the equation, but their most explosive playmaker is receiver Amari Cooper, who had an excellent rookie campaign in 2015.
Coming out of Alabama, Cooper exploded onto the scene with over 1,000 yards through the air and six touchdown grabs. With his speed, hands, and athletic ability, there's no telling how good he will be in year two. The optimistic Raiders will hope for an even more productive season out of Cooper in 2016. With Carr throwing him the ball and Michael Crabtree making plays opposite Cooper, No. 89 could become the best receiver the division has to offer in due time.
4. Travis Kelce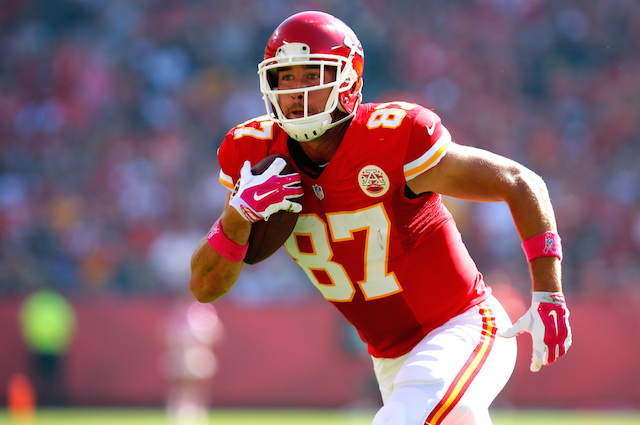 After back-to-back productive seasons for the Chiefs, it's time to start taking Travis Kelce seriously as a top-flight tight end in the NFL. The Cincinnati product (who has drawn the nickname "Gronk-Light" in the past) had 850 yards and five touchdowns in each of the previous two campaigns, but those numbers only begin to show how useful he is in Kansas City's offense.
Kelce is the security blanket for Alex Smith, who relies on a short passing game to be effective. With his size and speed, Kelce has the ability to break out for an even bigger season in 2016. Already though, he has to be considered the best tight end who the AFC West has to offer.
3. Emmanuel Sanders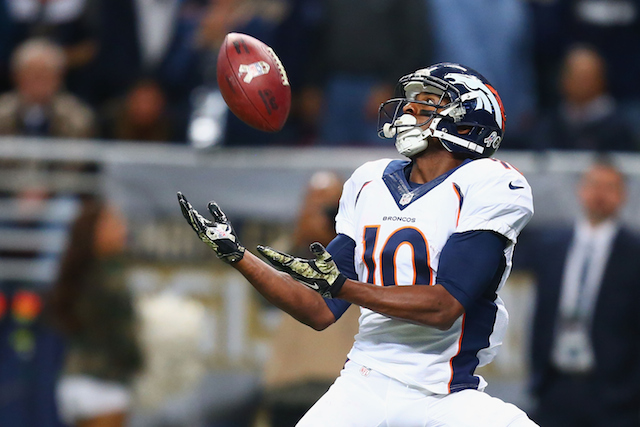 One half of a great receiving duo in Denver, Emmanuel Sanders has excelled in his two seasons as a Bronco. Since he came to town for the 2014 season, he's accumulated more than 2,500 receiving yards and 15 touchdowns while being a reliable route runner and big-play threat down the field.
Sanders' speed and athleticism — along with his excellent route-running — should allow him to continue to excel no matter who is throwing him the ball in 2016. While some might not consider him a top-tier wide receiver, there's no doubting the fact that Sanders is a joy to watch play, as he goes all out and isn't afraid of taking a big hit over the middle.
2. Demaryius Thomas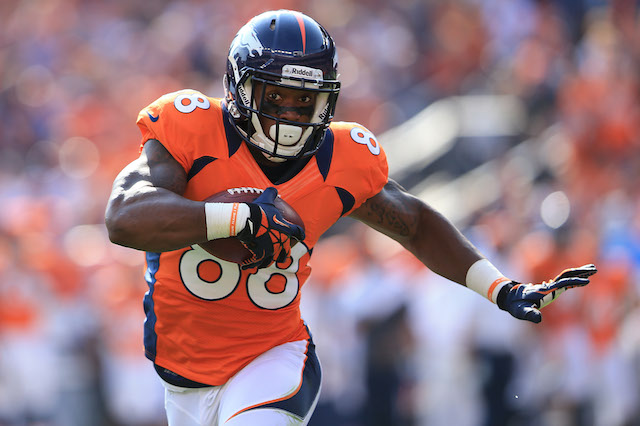 The other half of the Broncos' receiving duo, Demaryius Thomas had a down year (by his standards) in 2015, but still managed over 1,300 yards and six touchdowns for the Super Bowl champs. It was his fourth straight excellent season, all of which came with Peyton Manning under center.
Many may question whether or not Thomas can continue to be as productive without the legendary QB running the show, but with his size and speed, there's no reason why he can't be one of the most productive receivers in the league year after year. He is still the best wideout the AFC West has to offer, even with Cooper giving him a chase for the title.
1. Jamaal Charles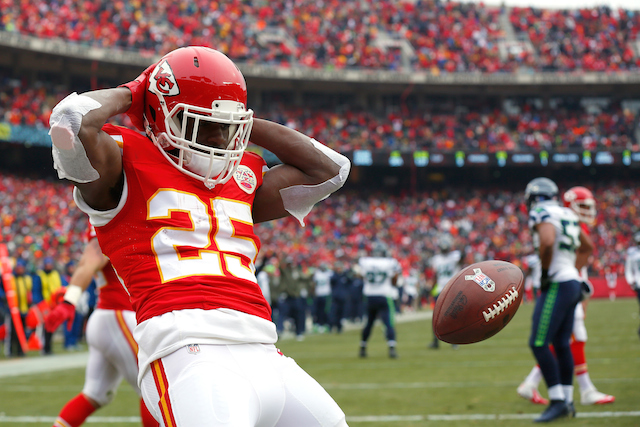 Jamaal Charles saw his season cut short after sustaining a knee injury in the Chiefs' fifth game last year, but we should see the explosive runner return to his typical playmaking form in 2016. This guy must be considered the most dangerous offensive weapon in the AFC West.
Charles' ability as not only a runner, but a receiver makes him difficult to defend and gives the Chiefs an irreplaceable element on offense. With five 1,000 yard seasons on the ground under his belt, it's critical for Charles to stay healthy if Kansas City wants to come out on top in the AFC West this season and push for a deeper playoff run.
Statistics courtesy of ESPN.com and Pro-Football-Reference.com.