Top 5 Running NFL Teams This Season
The NFL season is nearly through it's first quarter. Hard to believe, we know, but it's true, and something that will be extremely important to the success or failure of many franchises this year will be the running teams; some have good running backs, others great offensive lines, and sometimes a masterful combination of the two. Others teams will struggle. But for those that have Super Bowl aspirations or merely want to be a surprise team this season, a strong running game is a must. Here are the top-five running NFL teams for 2016. If you like, take a minute and pour out out for Adrian Peterson and the Vikings.
5. Pittsburgh Steelers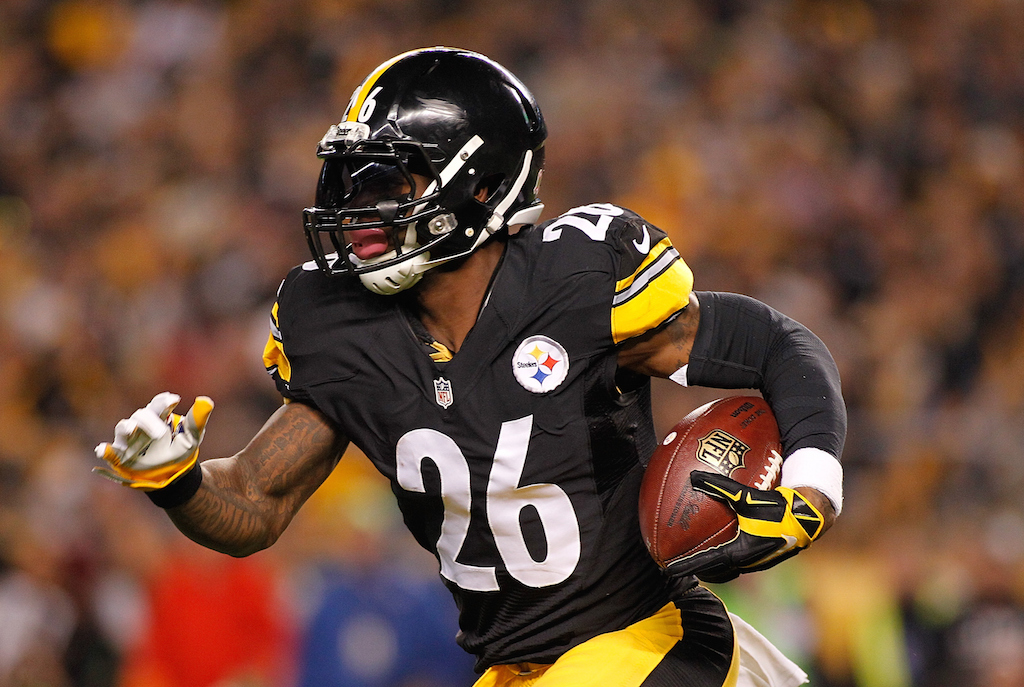 2015 rushing offense rank: Fourth
The Steelers were ranked No. 4 in the running game last season, according to Football Outsiders, but a big part of that was the early suspension and then injury to star running back Le'Veon Bell. He got into just six games last year, averaging 4.9 yards per carry and putting up 556 total rushing yards with three touchdowns. In his place, DeAngelo Williams took the lead and had a phenomenal season, scoring 11 TD's and putting 907 rushing yards on the stat sheet in his 10 starts.
This season, Bell will unfortunately begin the season with a three-game suspension, so 33-year-old Williams will again have a meaningful role in the offense. However, a healthy Bell will return, giving the Steelers one of the best running back tandems in the NFL. Should everyone remain healthy, this would move the needle for Pittsburgh and keep them in the top five of running NFL teams.
4. Kansas City Chiefs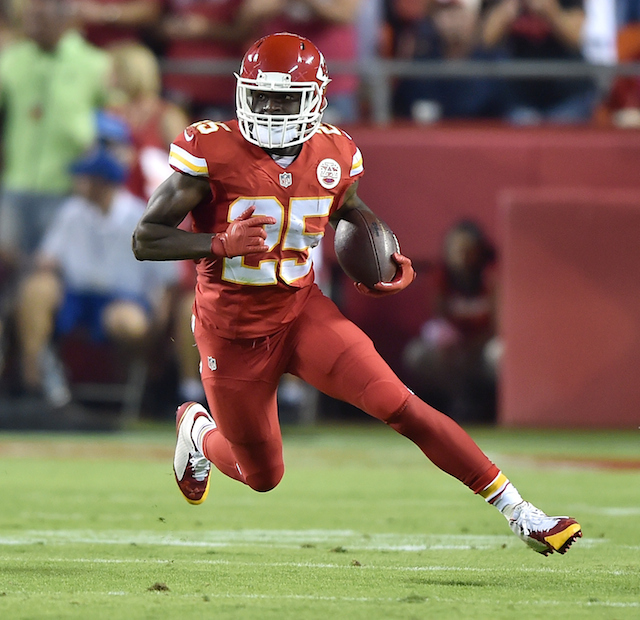 2015 rushing offense rank: First
The Chiefs ended up having the best rushing team in 2015, despite star running back Jamaal Charles being limited to just five games due to a knee injury. Charcandrick West came in to play the majority of the season and performed admirably in his first full season, averaging 4.0 yards per carry and scoring four touchdowns with 634 rushing yards.
This season, Charles is back — although coming off a serious injury — with West and second-year player De'Anthony Thomas backing him up. Quarterback Alex Smith is no slouch in the running game as well, scrambling for 498 yards himself last season. With yet another year of limited passing game ability under Smith ahead of them, expect the Chiefs to run early and run often, making them one of the best running NFL teams yet again.
3. Minnesota Vikings
2015 rushing offense rank: Eighth
The Vikings saw the return of Adrian Peterson to the backfield in 2015, and he immediately boosted Minnesota's running game. Weak quarterback play from rookie Teddy Bridgewater forced the playoff-contending Vikings to rely heavily on the strong legs and athleticism of Peterson; the running back rumbled for 1,485 rushing yards and 11 touchdowns last year. You can certainly expect the Vikings to rely on him yet again in 2016.
Only this season, there might be more help for Peterson. Backup Jerick McKinnon was in all 16 games last season but carried the ball just 52 times, while posting an excellent 4.9 yards per carry average. The 24-year-old will get more time on the field this season to alleviate some of the pressure on Peterson. This tandem, along with Bridgewater's 192 rushing yards in 2015, were good enough to place Minnesota in the top five in rushing yards and it looks like they'll be one of the very best in rushing offense this season.
2. Buffalo Bills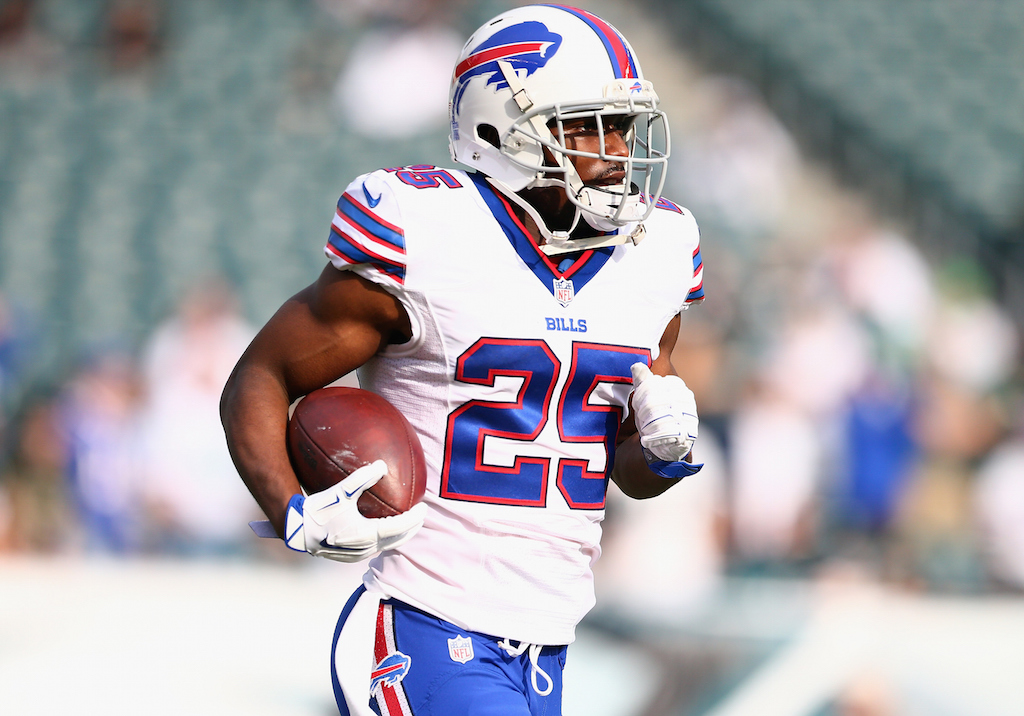 2015 rushing offense rank: Second
Lead running back and big free-agent splash LeSean McCoy got off to a poor start in 2015, averaging just 3.4 yards per carry with zero touchdowns in his first three games of the season. Then he missed the next two games with an injury. But McCoy finished strong after returning, totaling 749 yards and three touchdowns in his final nine games of the season, good for an average of 4.7 yards per carry.
He wasn't alone in the running game last year, as Karlos Williams filled in for McCoy and put up 517 yards on the ground with seven touchdowns. Quarterback Tyrod Taylor was also no stranger to the running game, rushing for 568 yards himself and helping the Bills become the best rushing team in the NFL. Williams is gone, but the addition of Reggie Bush to work with McCoy should help keep the Bills' spot as one of the top running NFL teams.
1. Carolina Panthers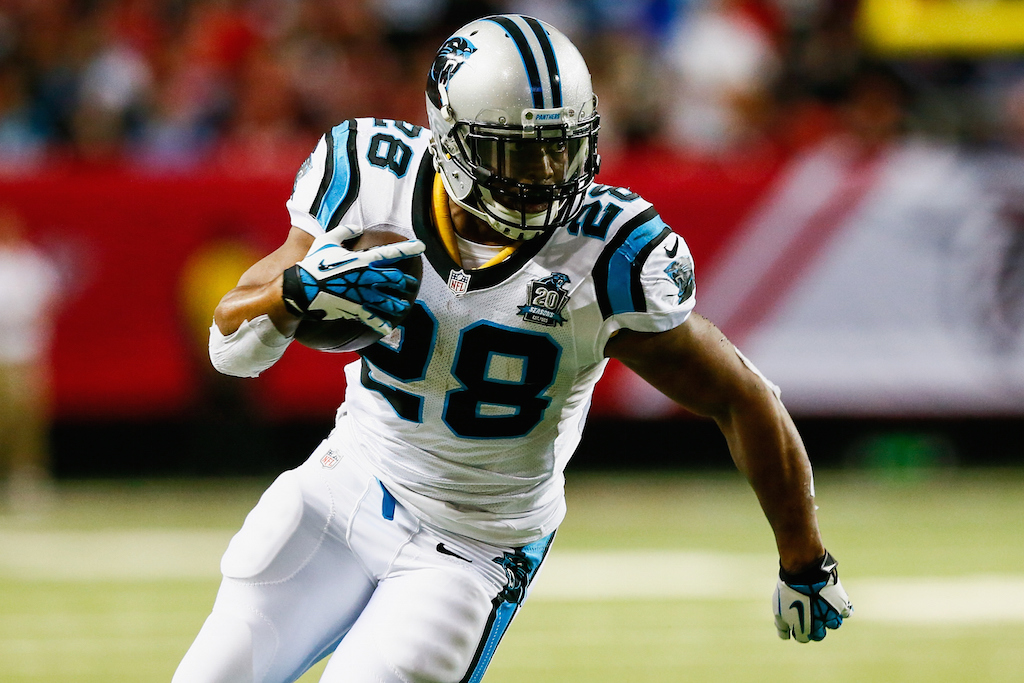 2015 rushing offense rank: Sixth
Right up there with the Bills last year, the Panthers were second in total rushing yards and first in touchdowns, although they were just No. 10 in yards-per-carry as a team. The good numbers are due in large part to starting back Jonathan Stewart, who had an excellent season with 989 rushing yards in 13 games. Backing him up was Mike Tolbert, who had 256 rushing yards and a 4.1 yards per carry average, and Cameron Artis-Payne and Fozzy Whitaker combined for 287 yards in limited use.
Those four running backs are back again this season, and Cam Newton is a huge threat to run any time he has the ball. Newton rushed for 636 yards in 2015, scoring 10 rushing touchdowns. Expect the team to rely less on Stewart alone and to spread the ball around a bit this season, with Tolbert serving as a change of pace who could help their yards-per-carry average rise. With Newton doing his usual thing, expect the Carolina Panthers to be the best rushing team in the NFL in 2016.
Follow Ryan on Twitter @RyanDavisBP
Statistics courtesy of ESPN, Pro-Football-Reference, and FootballOutsiders.