7 NFL Trade Deadline Deals That Need to Happen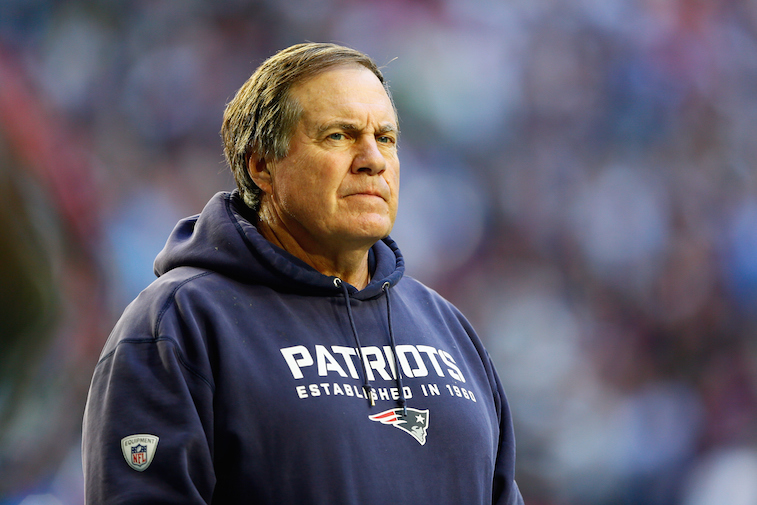 Unlike their counterparts in the NBA and in Major League Baseball, front office executives in the NFL are typically hesitant to pull off a blockbuster trade in the middle of the season. There are several reasons why this is the case; the most notable being that it usually takes a full offseason to learn a new playbook. However, history proves that a cunning in-season trade can pay huge dividends when the postseason rolls around.
Recent reports suggest that there will be more activity leading up to the 2016 NFL trade deadline than there has been in years past. According to ESPN's Adam Schefter, "Teams already have begun making exploratory phone calls … with the NFL's new breed of young general managers, there could be a few more trades made than usual." With that being said, here's a look at seven potential NFL trade deadline deals that we would love to see go down.
1. Joe Thomas to the Seattle Seahawks
All sides would win with this deal. Joe Thomas, a future Hall of Famer, would finally get to play for a Super Bowl contender; he would be a massive upgrade to the Seahawks' struggling offensive line; and the Cleveland Browns would continue to stockpile draft picks. Based on what Cleveland was asking for last year when they nearly traded Thomas to the Denver Broncos, our guess is that it will take multiple early-round picks to get this deal done.
2. Gary Barnidge to the Denver Broncos
The Broncos recently acquired tight end A.J. Derby in a trade with the New England Patriots, but with his inexperience (he has only played tight end since 2014), there is no telling if the 25-year-old will be an upgrade over their current situation. Thanks in large part to Virgil Green's injuries, the Broncos have struggled to get consistent production out of their tight ends up to this point in 2016 (their current tight ends combine to catch 17 passes for 187 yards and one touchdown so far).
Broncos General Manager John Elway proves he isn't afraid to make a deal during the season, and Gary Barnidge is the type of tight end who could help get Denver's inconsistent offense over the hump. To get this deal done, the Broncos would likely have to send the Cleveland Browns a third- or fourth-round draft pick.
3. Joe Haden to the Green Bay Packers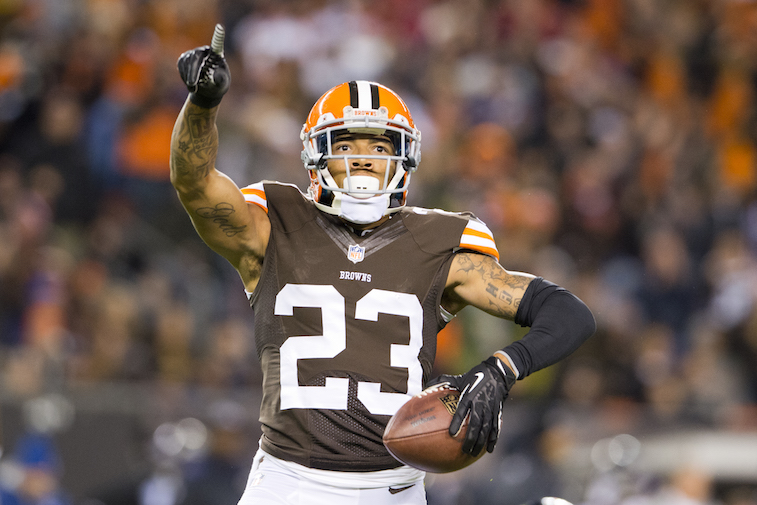 This is another move that makes total sense for all parties involved. The Packers, who still have Super Bowl aspirations in 2016, desperately need help in their depleted secondary. Joe Haden, who is back to playing at a Pro Bowl level, would finally get to play for a winner. And the Cleveland Browns would likely land at least a second-round draft pick in return.
4. Joe Staley to the Minnesota Vikings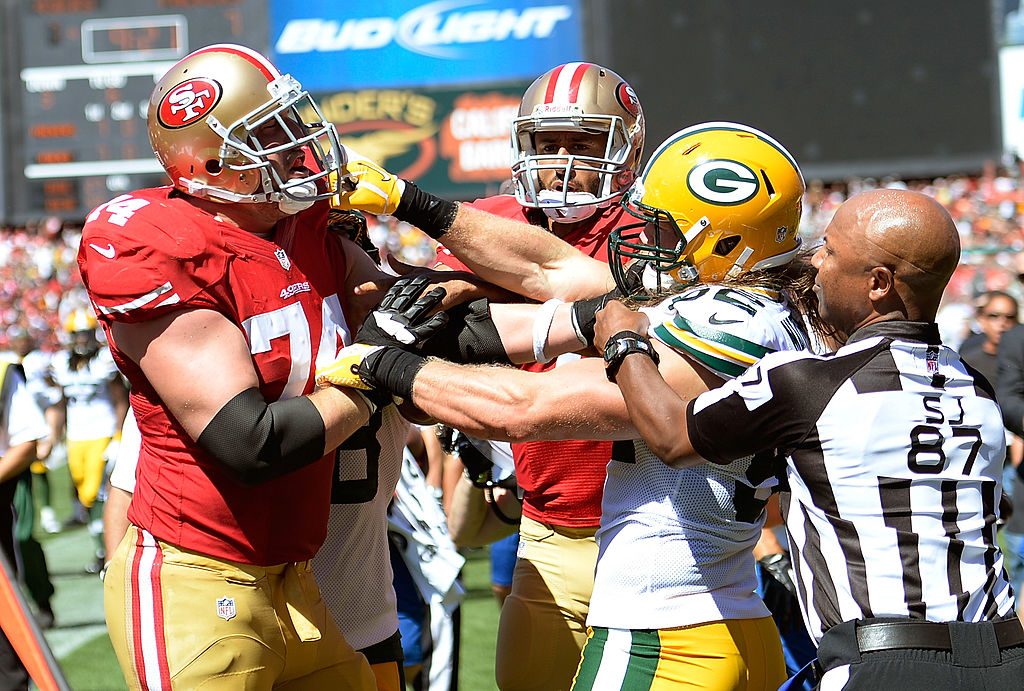 The San Francisco 49ers have reportedly made Joe Staley available. While several contenders could benefit from adding a player of his caliber, the Vikings make the most sense to us. After their loss to the Philadelphia Eagles, it's clear that Minnesota's offensive line needs help. Staley would more than make up for the loss of Matt Kalil. Minnesota has a Super Bowl-caliber defense through seven weeks. If their goal is truly to win now, then pulling this trade off makes total sense. It will likely cost them at least a second-round pick, which would be well worth it if landing Staley pushes them to a NFC title.
5. Sheldon Richardson to the Oakland Raiders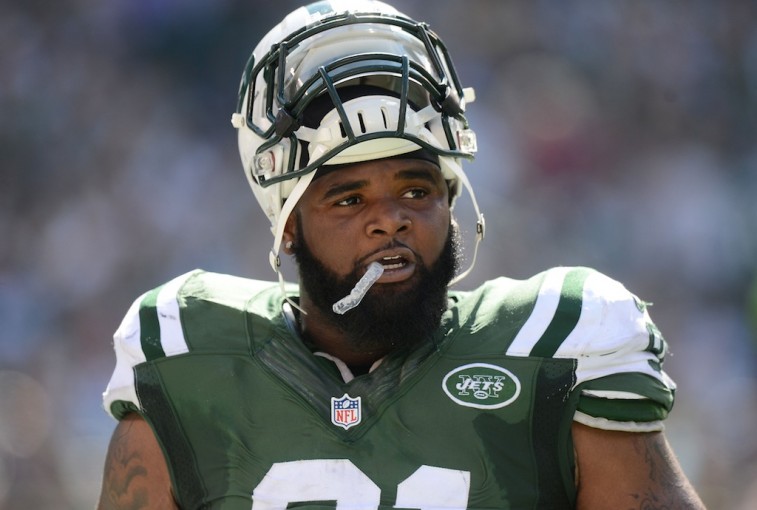 For this one to happen, the New York Jets would have to concede the 2016 season as a lost cause, which may not happen now that their schedule is getting noticeably easier. Regardless of what they ultimately decide, it makes sense for the Jets to move Sheldon Richardson. They already committed money to fellow defensive lineman Muhammad Wilkerson and a big-time contact extension for 2013 NFL Defensive Rookie of the Year, Leonard Williams, looms on the horizon.
Multiple teams are willing to send the Jets a first-round pick in exchange for Richardson, but none make more sense than the Raiders. The Oakland defense remains a work in progress. Adding a proven player like Richardson to their defensive line would be a huge win for a team looking to end a 13-year postseason draught.
6. Alshon Jeffery to the Philadelphia Eagles
If the Eagles pull this deal off, it could be enough to push them to the 2016 NFC East title. For it to happen, though, Philadelphia would likely need some sort of assurance from Alshon Jeffery, who is currently playing on the Chicago Bears' franchise tag, that he will sign a long-term extension with the team at the end of the season. In exchange for the extremely gifted 26-year-old wideout, the Eagles would likely have to part with a second-round draft pick.
7. Cameron Wake to the Atlanta Falcons or Dallas Cowboys
This is the classic case of a proven veteran who deserves to finish his career playing for a contender. Despite winning two straight games, the Miami Dolphins simply aren't a threat in the AFC. It would make sense for them to send Cameron Wake to a team that needs a proven pass rusher in exchange for draft picks. We believe that the three-time All-Pro would be a great fit with either the Falcons or the Cowboys. By trading him, the Dolphins would likely net at least a third-round pick.
Statistics courtesy of Pro-Football-Reference.