5 Big-Name NFL Players Who Could Move Before the Trade Deadline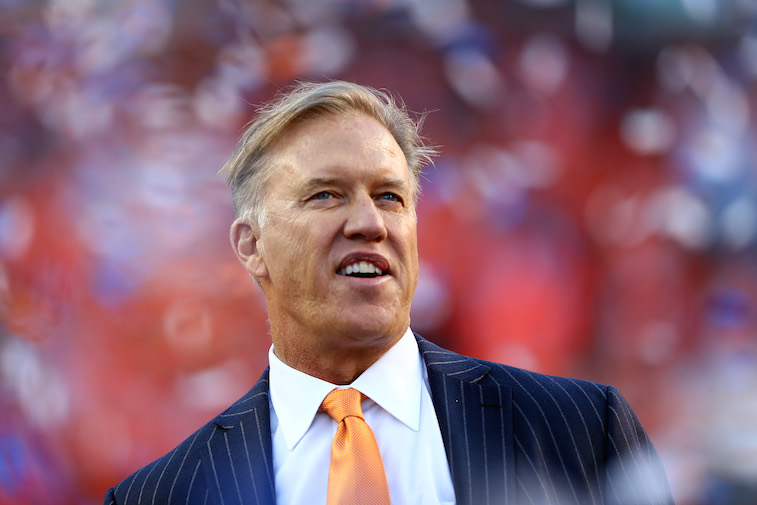 A well-timed, well-planned NFL trade can elevate a team from being a championship pretender to a championship contender. At the same time, unlike other professional sports leagues where trades throughout the regular season are commonplace — specifically Major League Baseball and the NBA —  in-season trades in the NFL are historically few and far between. However, this could all change in 2016.
According to ESPN NFL Insider Adam Schefter, "Teams already have begun making exploratory phone calls … with the NFL's new breed of young general managers, there could be a few more trades made than usual." Whether you love Schefter or hate him, you can't deny that he's almost always spot on with this type of report.
So, we identified five big-name players who could be on the move before the November 1 NFL trade deadline. Some of these athletes play for teams that are in full-fledged rebuild mode and looking to stockpile draft picks. Other players are in situations where their current team just doesn't need their services any longer. Without further adieu, teams will likely shop these five big-name players — and possibly deal them — before the NFL trade deadline on November 1 at 4:00 pm EST.
1. Joe Thomas, LT, Cleveland Browns
The Browns came very close to sending Joe Thomas to the Denver Broncos at the 2015 NFL trade deadline. They reportedly shopped him (with the eight-time All-Pro's blessing) throughout the 2016 offseason, too. A source close to Thomas recently said that the nine-time Pro Bowler will not ask the Browns for a trade with the deadline looming. However, this doesn't necessarily mean that Cleveland hasn't closed the door on a potential deal.
Multiple teams could benefit from Thomas's services; the Denver Broncos, Carolina Panthers, Detroit Lions, Arizona Cardinals, and Seattle Seahawks instantly come to mind. Let's not forget that the current Browns front office loves to stockpile draft picks. Don't be surprised if Thomas ends up moving to a Super Bowl contender in the near future.
2. Darren McFadden, RB, Dallas Cowboys
With the emergence of Ezekiel Elliott as a bona fide MVP candidate, along with the offseason signing of veteran Alfred Morris, the Dallas Cowboys simply may not have room on their roster for Darren McFadden, who recently recovered from his training-camp elbow injury.
However, for a trade to happen, the former Arkansas Razorback must prove his health. This could be difficult considering the Cowboys have just one game before the NFL trade deadline (they have a bye in Week 7). If Dallas is able to move the 29-year-old running back , they likely won't get a whole lot in return. At the same time, landing a late-round pick would be better than simply releasing the eight-year NFL veteran.
3. Joe Haden, CB, Cleveland Browns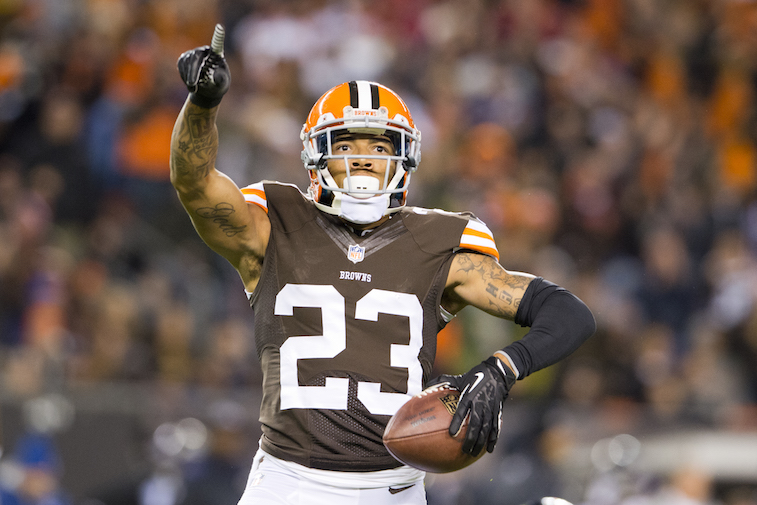 After a couple of down years (by his own standards), Joe Haden bounced back with a strong start to the 2016 NFL season. Multiple teams in contention have serious needs in their secondary. As we previously mentioned, the Browns are extremely motivated when it comes to dealing established veterans in exchange for draft picks.
If they officially make Haden available, the Browns will surely have several teams call to inquire about the 27-year-old cornerback. (The Green Bay Packers, Atlanta Falcons, Carolina Panthers, Pittsburgh Steelers, and Oakland Raiders would likely be among them.) Based on the way he is playing in 2016, Haden could very well net the Browns multiple draft picks.
4. Alshon Jeffery, WR, Chicago Bears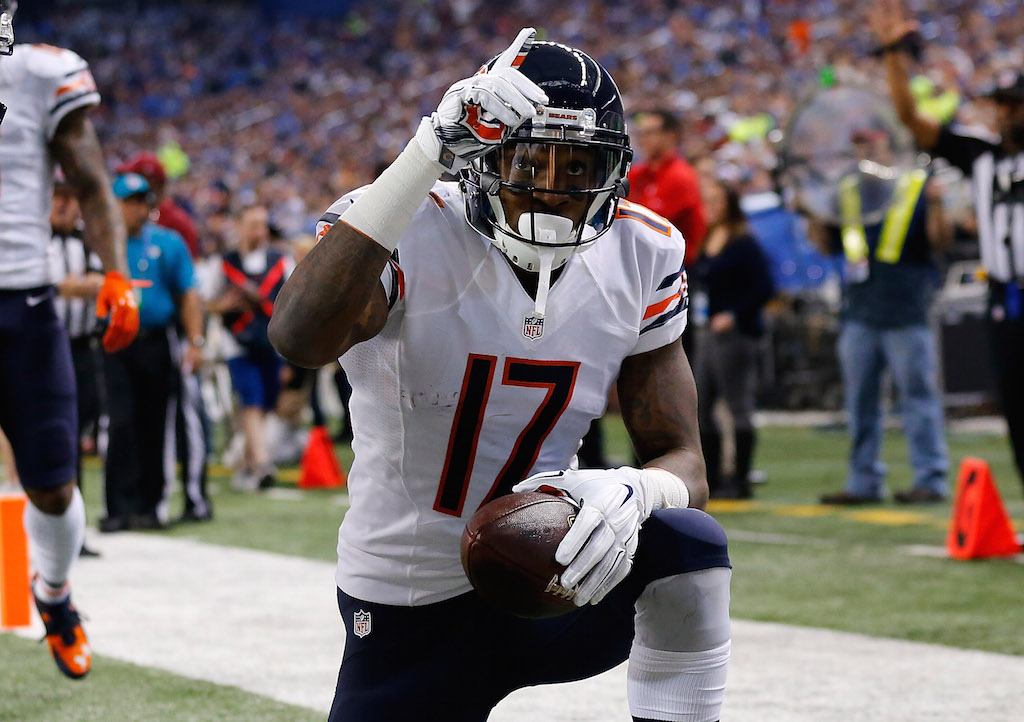 This move may be a bit of a long shot. However, it would actually make a lot of sense for the Bears to try moving Alshon Jeffery before the NFL trade deadline. There is little chance Chicago will use their franchise tag on the 26-year-old wide receiver for a second consecutive season. Likewise, we don't see Jeffery having much interest in signing a long-term extension with the Bears; the team is clearly in rebuild mode and seems destined for a top-five pick in the 2017 NFL Draft.
If Chicago is able to trade Jeffery before the deadline, they won't have to worry about losing him during free agency next offseason and ending up empty-handed. Not to mention you can safely count on several teams to express interest in acquiring the 6-foot-4, 230-pounder.
5. Cameron Wake, DE, Miami Dolphins
Despite their Week 6 win over the Pittsburgh Steelers, the Dolphins will likely miss out on the postseason for the eighth-straight season. They seem headed toward a rebuild project. For a 34-year-old veteran such as Cameron Wake, this is bad news. Wake made it clear that he will not ask the Dolphins for a trade. He has also said that winning is his No. 1 priority. Knowing this, it may be in the best interest of both parties to send the three-time All-Pro to a Super Bowl contender before the NFL trade deadline.
Statistics courtesy of Pro-Football-Reference and ESPN.