10 NFL Position Battles That Will Be Decided During Training Camp
Training camp in the National Football League is all about competition. It's where careers are made (and where some come to an end), and it's where starting jobs are won and lost.
How a player performs in training camp practices typically dictates how much playing time he will receive during his team's preseason games. And from there, the player's performance in preseason game action typically is the deciding factor on whether he will have the opportunity to compete for a starting job. Of course, there are exceptions to this notion (players who were high draft picks or have huge contracts usually have an easier road to starting jobs), but as a general rule, this is how players land jobs in the NFL.
As training camp progresses, here is a look at the 10 biggest position battles that will be decided before the 2016 regular season opens in early September.
1. Mark Sanchez vs. Trevor Siemian – Denver Broncos Starting Quarterback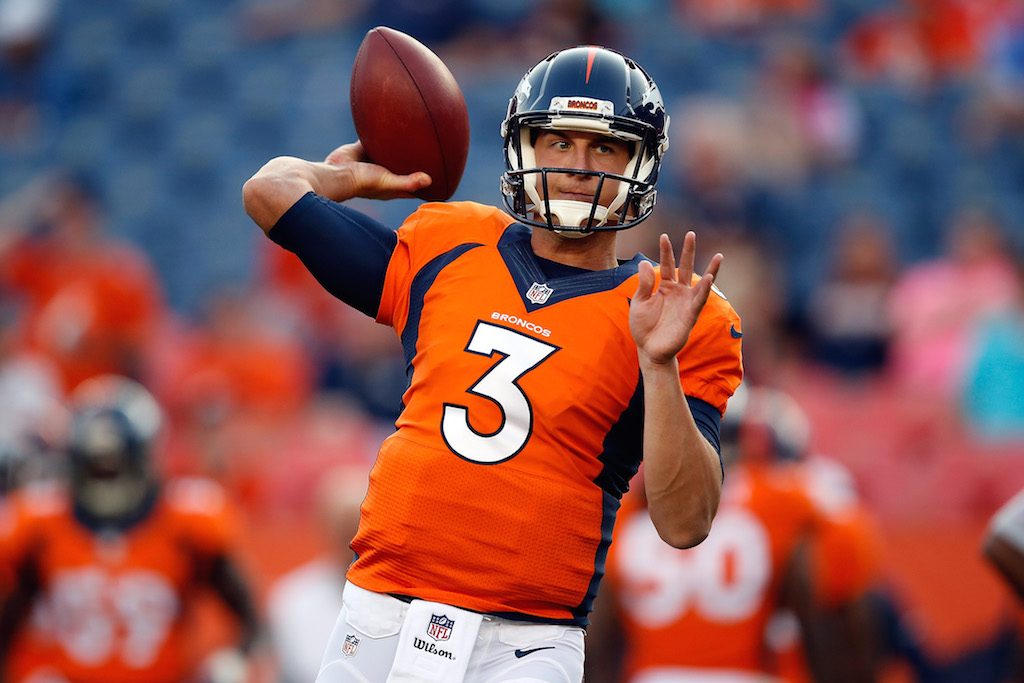 Sanchez and Siemian are in the midst of a close battle to replace Peyton Manning as the starting quarterback for the Denver Broncos. In reality, both players are currently more physically talented than Manning was in 2015, but they will never be on the same level as "The Sherriff" mentally.
Seeing as how the Broncos are in line to again have the best defense in the league, this job will likely go to whichever quarterback does the best job of managing the team's offense and not turning the ball over during preseason games and training camp practices. Right now, the team appears to be favoring Sanchez due to his vast starting experience in the NFL, but Siemian continues to impress the coaching staff and will actually be working with the starting offense in the Broncos' second preseason game against the San Francisco 49ers. Expect to see the Broncos name a starting quarterback by the end of next week.
2. Jay Ajayi vs. Arian Foster – Miami Dolphins Starting Running Back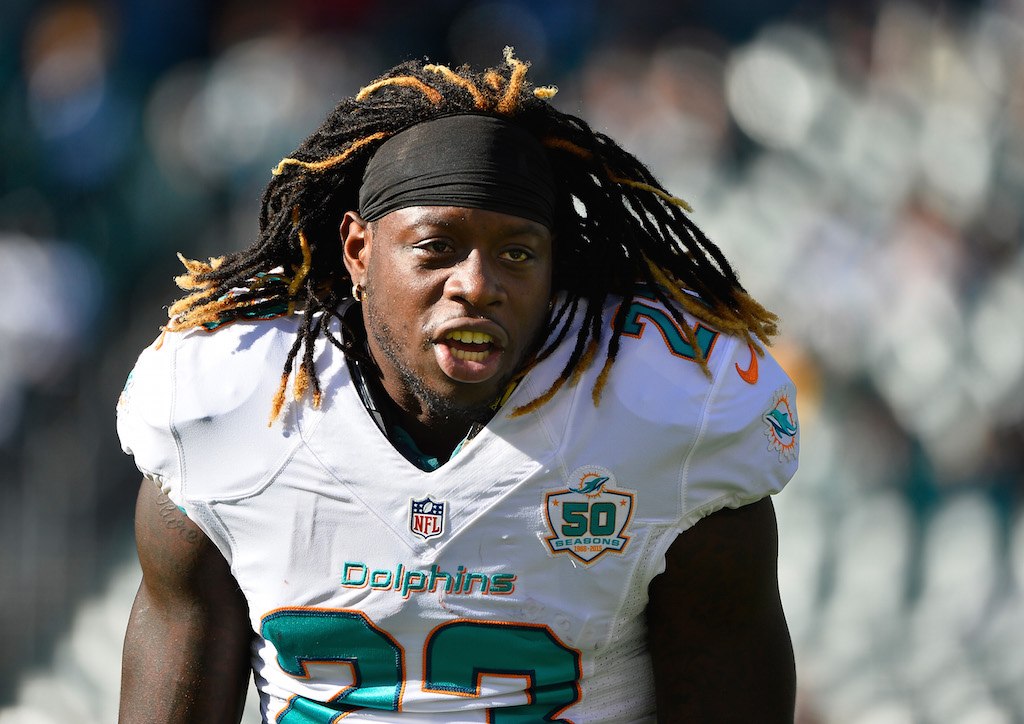 Due to their less than enviable salary cap situation, the Dolphins had to sit back and watch Lamar Miller sign a free agent contract with the Houston Texans. They eventually reached an agreement with veteran running back Arian Foster after a failed attempt at signing C.J. Anderson away from the Denver Broncos, and now, Foster is competing with second-year pro Jay Ajayi for the team's starting job.
This battle could ultimately be decided by who can stay healthy, as both players have lengthy injury histories. Nonetheless, for the Dolphins to be successful offensively, they will likely need both backs at some point this season.
3. DeMarco Murray vs. Derrick Henry – Tennessee Titans Starting Running Back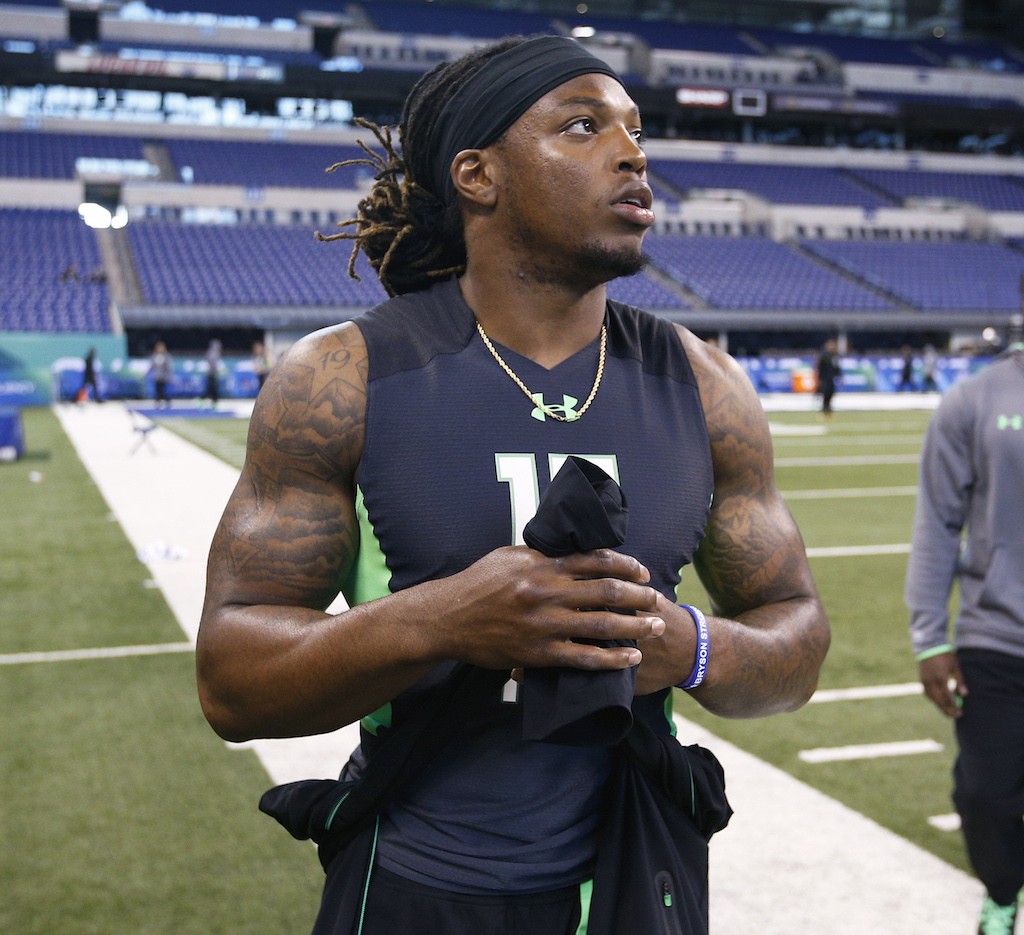 This past offseason, it quickly became clear that the Titans were desperate to improve their rushing attack for the 2016 season. After strengthening their offensive line, they also went out and traded for DeMarco Murray, and drafted Derrick Henry. And now, the two running backs are in a stiff competition for the team's starting job.
Our guess is that the Titans will use both backs quite a bit in 2016, but whoever earns the title of starter will see the heavier workload. That said, Henry and Murray both tend to get better with more carries, so it will be interesting to see how this plays out during the rest of camp.
4. Case Keenum vs. Jared Goff – Los Angeles Rams Starting Quarterback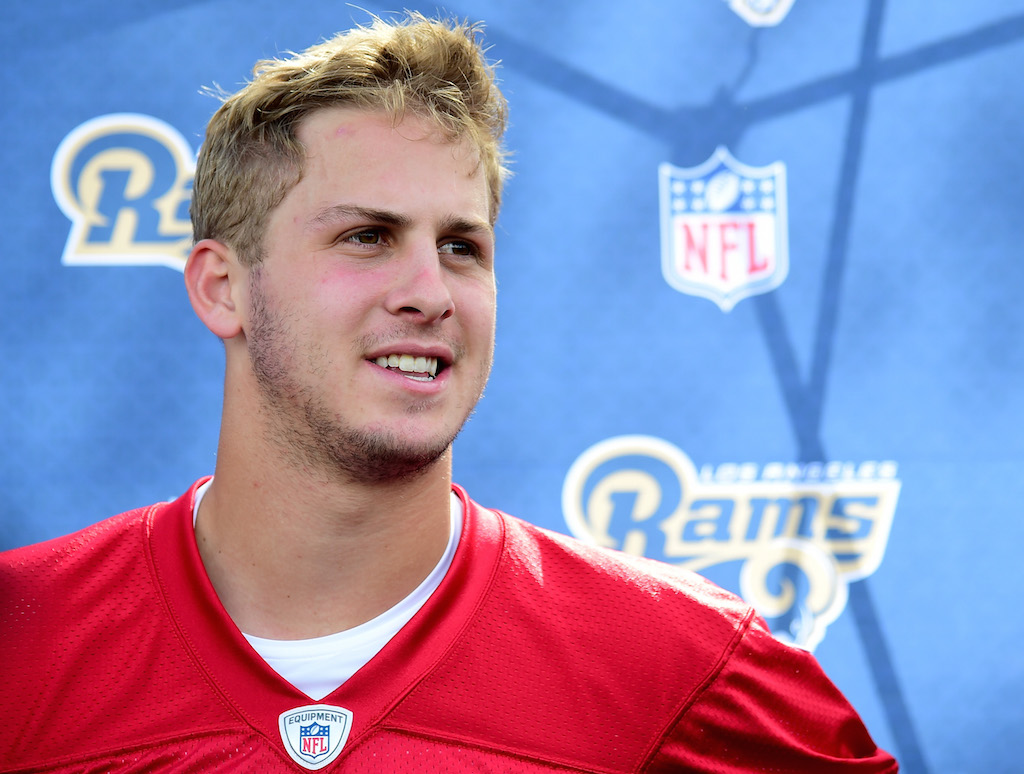 The Rams' starting quarterback job may be up for grabs during training camp, but there is no denying that it will eventually be turned over to Goff, who was the No. 1 overall pick in the 2016 NFL Draft, one way or another. Regardless, the Rams have made it clear that they are not going to rush Goff's development, which means that Keenum is getting a fair shot at winning this job during training camp. And when it comes down to it, Goff just doesn't appear to be ready to play in the NFL. Expect Keenum to be the Rams' Week 1 starter.
5. Blaine Gabbert vs. Colin Kaepernick – San Francisco 49ers Starting Quarterback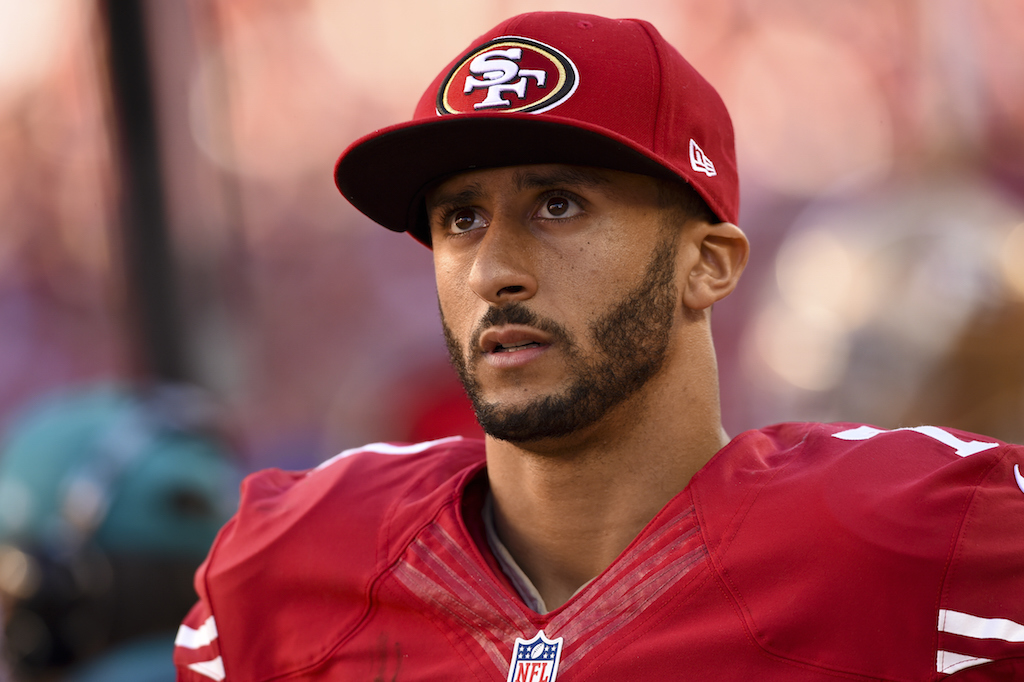 Based on past performances, it would only seem logical that this job would be Kaepernick's to lose. However, Kaepernick has yet to be able to practice during training camp, which puts him at a distinct disadvantage as the 49ers continue their transition into a new offensive scheme under Chip Kelly.
Gabbert got the Niner's first-team reps during their first preseason game, and struggled. If Kaepernick can get healthy in time to practice, this job should be his. If not, this will have turned out to not really be a position battle at all.
6. Richard Rodgers vs. Jared Cook – Green Bay Packers starting tight end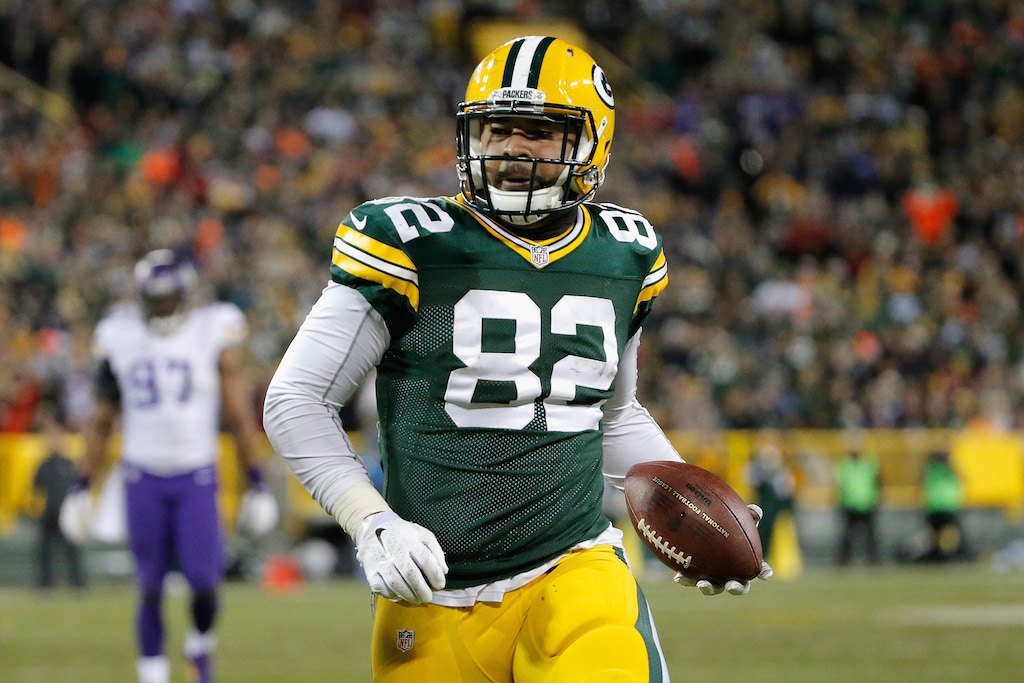 The Packers already had a solid tight end on their roster in Rodgers, but that didn't stop them from going out and creating a competition at the position by signing Cook during free agency. They each have different strengths – Rodgers is a better blocker, and Cook is more athletic and a better receiver – but they are both competing for the same job. Cook is still recovering from offseason foot surgery, so we are expecting this job to go to Rodgers when the regular season opens in early September.
7. Josh Doctson vs. Pierre Garcon – Washington Redskins No. 2 Wide Receiver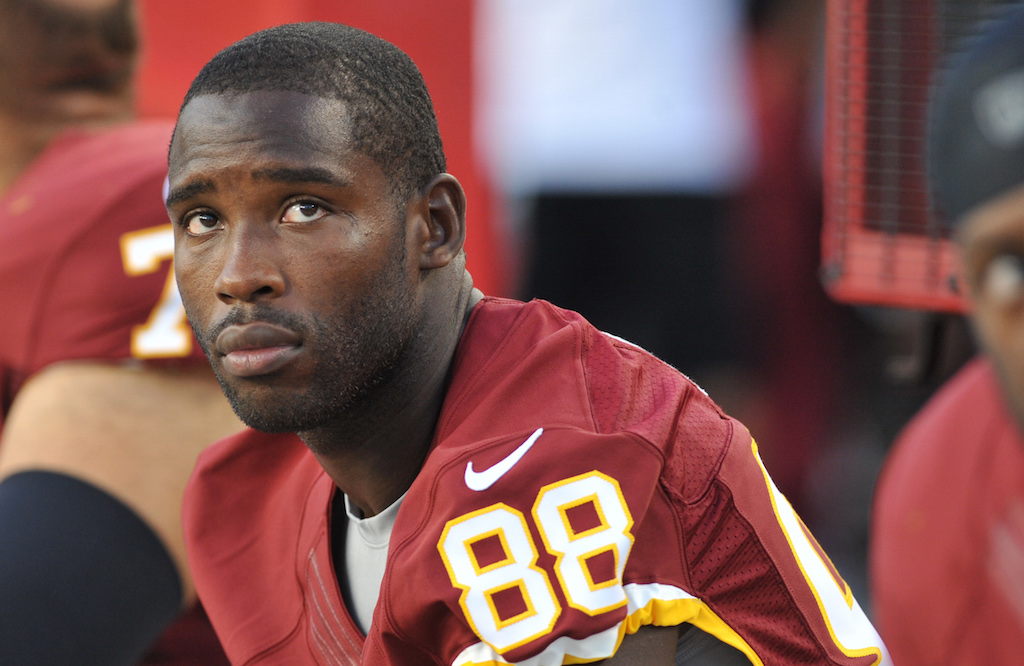 The Redskins have quietly built one of the top groups of pass-catchers in the league. Their No. 1 wideout will again be DeSean Jackson, but their No. 2 spot will be a tightly contested battle between veteran Pierre Garcon and rookie Josh Doctson. This competition will likely come down to how quickly Doctson can pick up the Redskins' playbook and adjust to life in the NFL. If he is a quick learner, expect him to win the job and compete for NFL Offensive Rookie of the Year honors. If not, he will be one of the best No. 3 wide receivers in the league.
8. Caleb Sturgis vs. Cody Parkey – Philadelphia Eagles Starting Kicker
Sturgis (pictured above) and Parkey are in a close battle to win the kicking job for the Philadelphia Eagles. Both players are young and talented with ample experience kicking in the NFL. This competition will likely come down to how each player performs during preseason game action, but it is worth pointing out that Philadelphia punter Donnie Jones appears to pulling for Parkey to win the job.
9. Britton Colquitt vs. Riley Dixon – Denver Broncos Starting Punter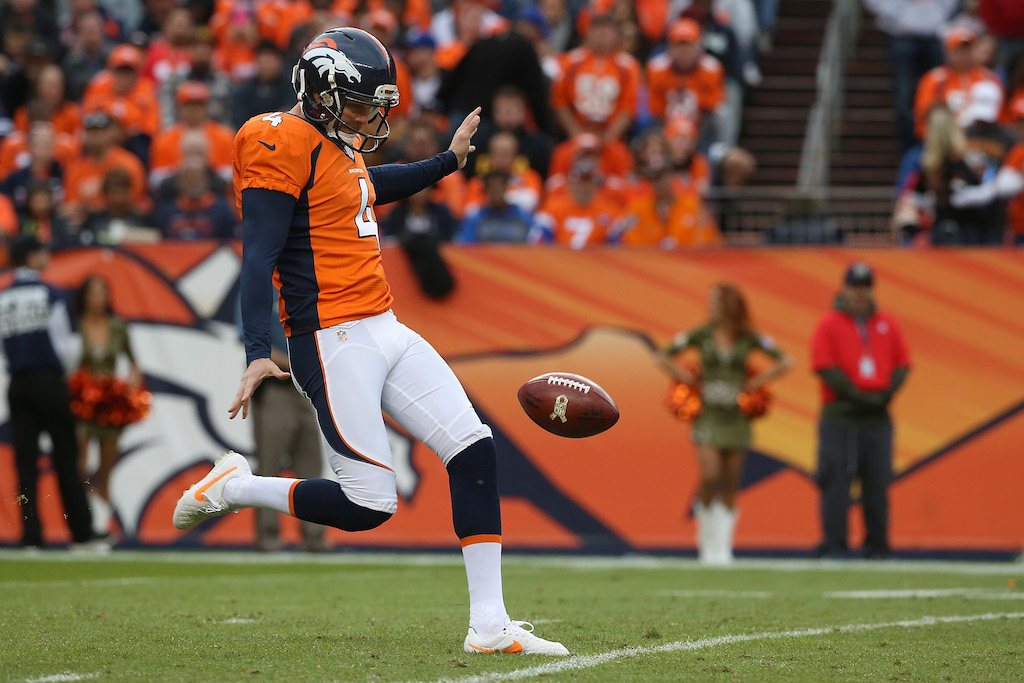 Colquitt (pictured above) has been with the Broncos since the final week of the 2009 season, but it's hard to ignore the fact that, outside of his play during last year's postseason, his performance decline during the last couple of seasons. Couple that with his scheduled salary cap hit of $4 million, and it's easy to understand why the Broncos used a seventh-round pick in the 2016 NFL Draft on Dixon.
The truth of the matter here is that Dixon will have to clearly unseat Colquitt to win this job. And based on one preseason game, we doubt that will happen. Our guess is that this will remain Colquitt's job if he agrees to restructure his contract and take a paycut.
10. Connor Barth vs. Kai Forbath – New Orleans Saints Starting Kicker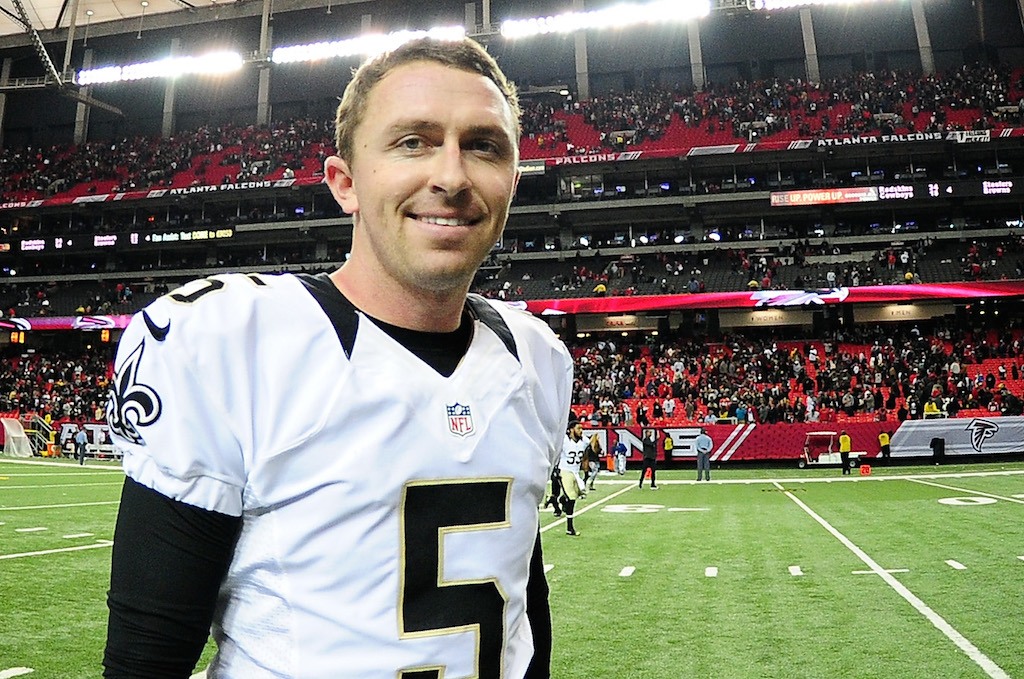 Barth and Forbath are battling it out during training camp for the right to be the kicker in the Saints' high-powered offense. Neither player has a particularly strong leg at this point in their respective careers, but that shouldn't be an issue, as the team has a punter in Thomas Morstead that is one of the best kickoff specialists in the business.
All statistics courtesy of Pro-Football-Reference.