NFL: 5 Undervalued Fantasy Football Players in 2016
While we all love to talk fantasy football, and chat up the top-tier studs such as Adrian Peterson, Cam Newton, Antonio Brown, and Julio Jones, today we're going to go a bit of a different route. There are plenty of players out there who deserve some love in the fantasy football world, especially in point-per-reception (PPR) leagues. When looking at the average draft position (ADP) of the players currently on Fantasy Pros, there were plenty that stood out as being majorly undervalued. So, we're going to look at five undervalued fantasy football players heading into the upcoming season.
What better way to kick it off with a superb talent at the wide receiver position for the Seattle Seahawks? No, we aren't talking Doug Baldwin.
5. Tyler Lockett, WR, Seattle Seahawks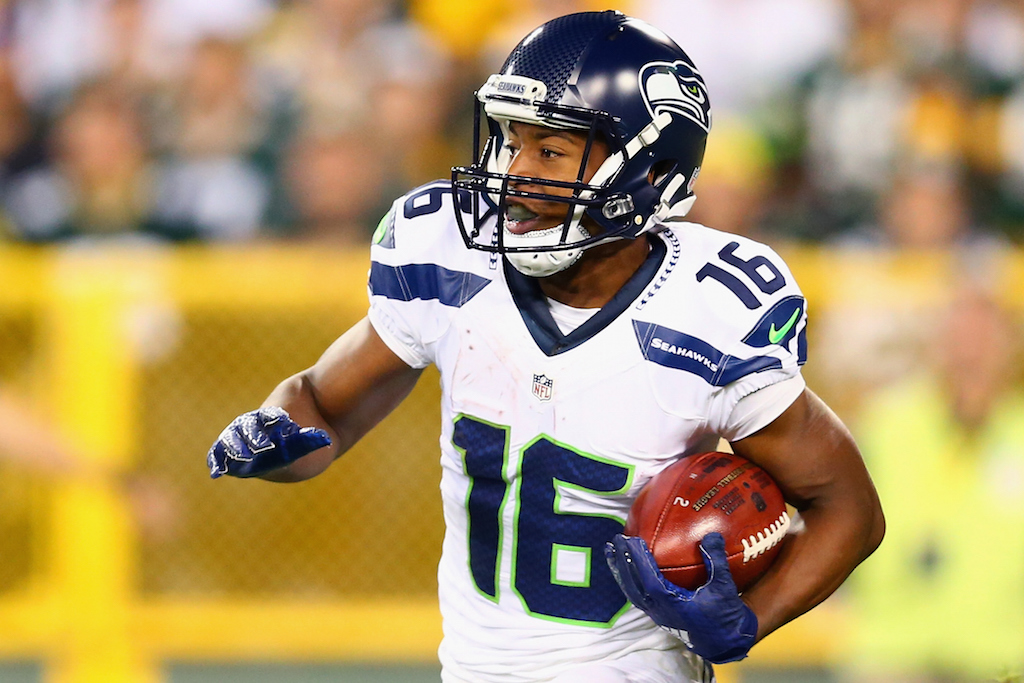 It took just one comment from Seahawks head coach Pete Carroll to grab the attention of the fantasy football world. According to Liz Mathews of 710 ESPN, Carroll said that Lockett is "much more than just special teams" and is, in fact, a starting wideout for the squad.
That pretty much nails the popular opinion, but could we potentially see him in a much larger role by the time the 2016-17 season rolls around? Lockett caught almost everything that came his way in 2015, totaling 51 catches on 68 targets, good for 664 yards, and six touchdowns. He also scored two special teams touchdowns. There's no question that he's just starting to show his true potential. Currently, he's listed as the WR35 in PPR leagues, which seems way too low if we're being honest. Expect Lockett to exceed expectations and have a big 2016-17 season after another full offseason to work with Russell Wilson.
4. Dorial Green-Beckham, WR, Tennessee Titans
Maybe the Green-Beckham hype is the wrong one to buy into, but we're doing it. This guy has some ridiculous physical skills and raw talent. Once that all comes together, he's going to have the potential to be one of the best wide receivers in the league. Recently, quarterback Marcus Mariota told the team's official site that Green-Beckham is a "stud."
"The dude is a stud,'' quarterback Marcus Mariota said of Green-Beckham. "Physically, he is very gifted. He made a couple of plays today that's going to be needed. So hopefully we can find ways to get him the football and let him do his thing."
Green-Beckham showed serious flashes during his rookie season, as he caught 32 passes for 549 yards and four touchdowns. He's able to do a little bit of everything, and his game against the Jacksonville Jaguars last season, in which he caught five passes for 119 yards and a touchdown truly showed the upside that he has.
This is a player who's way down there in fantasy rankings, coming in at WR44 and the No. 103 overall ranked player.
3. Ryan Mathews, RB, Philadelphia Eagles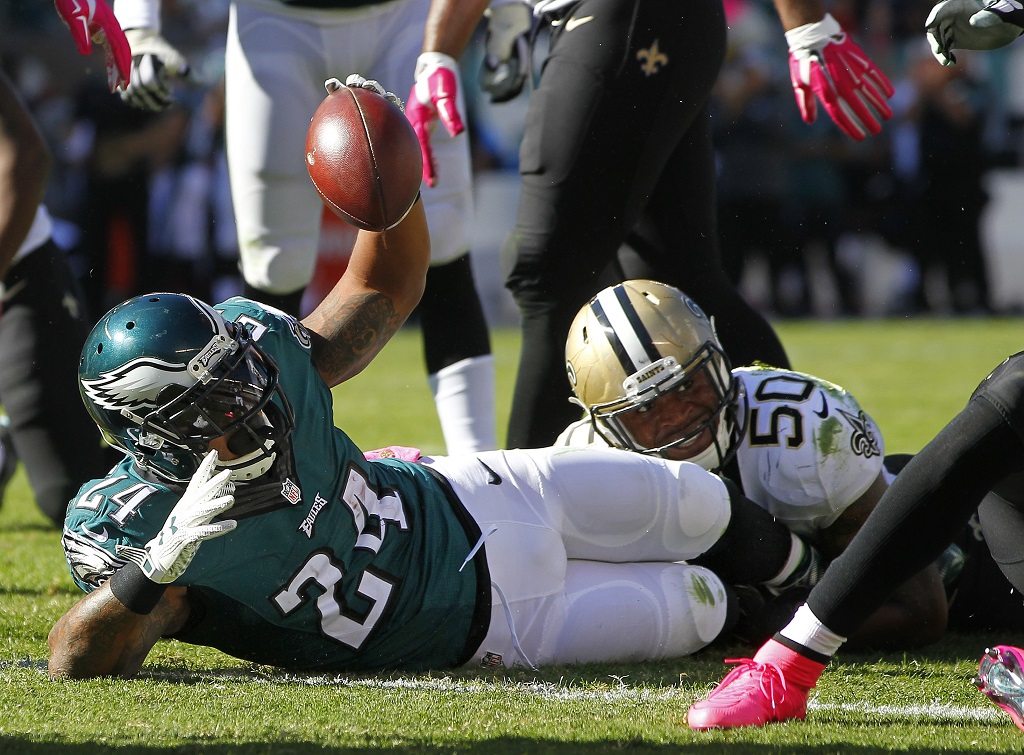 The Eagles have a new head coach in Doug Pederson, the former Kansas City Chiefs offensive coordinator. We know what Pederson is capable of doing with talented running backs, as he helped both Spencer Ware, and Charcandrick West have great seasons after Jamaal Charles got hurt in 2015. Now, he gets to work with Mathews, in a situation where DeMarco Murray is no longer in the picture.
This could very well become the best season of Mathews' career, yet he's ranked as the RB25, behind plenty of options that we'd take him ahead of. This includes, Miami's Jay Ajayi, Chicago's Jeremy Langford, Cleveland's Duke Johnson, and even Murray, who's with the Titans now.
Mathews received only 106 carries last year, but averaged 5.1-yards-per-carry, scored six rushing touchdowns, and also caught 20 passes as well. He's going to be a huge part of Philadelphia's offensive gameplan in 2016, making him a great fantasy option.
2. Jarvis Landry, WR, Miami Dolphins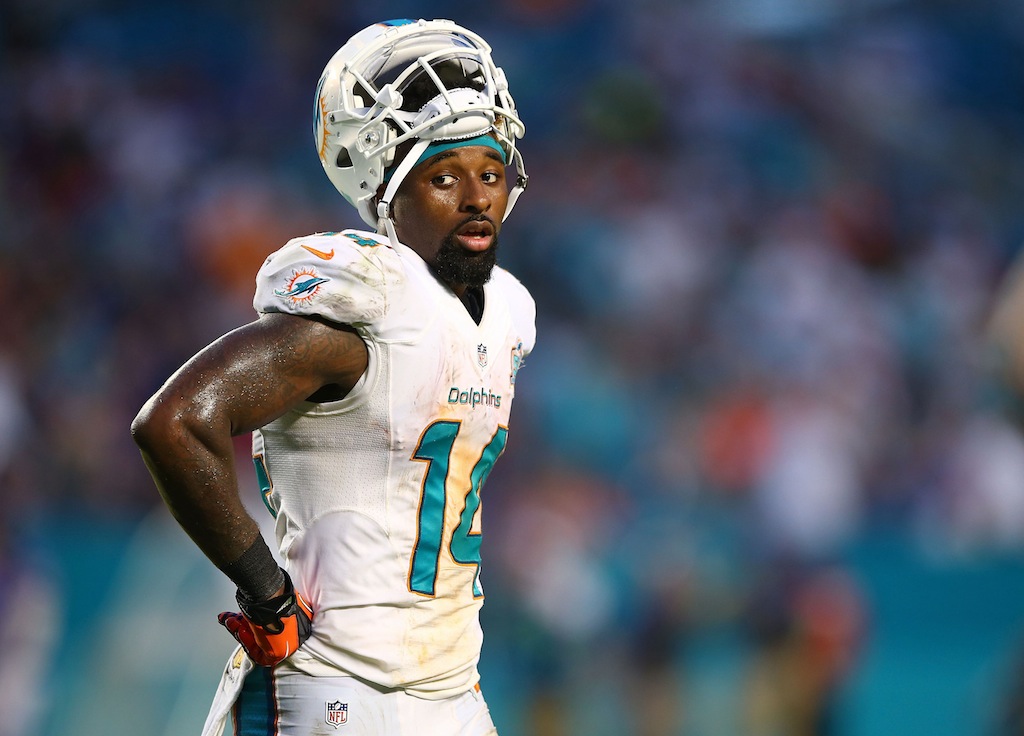 This could be a year where Landry finally breaks out. He was an absolute PPR monster last season, catching 110 passes for 1,157 yards. The downside? He caught just four touchdowns. Even with that said, he was still one of the top-10 scoring wide receivers in PPR leagues. Landry should have no problem finding the end zone more than four times next season, and we expect to see him become a top-five fantasy wide receiver.
In turn, this makes his ranking as the No. 18 WR and No. 30 overall player just too low. Obviously, wide outs are valuable in PPR leagues, especially guys like Landry, but he should be ranked higher than this. Some may not agree, but when you manage to see 165 targets in a season, you're obviously doing something right. Landry's targets should go up next season, and in turn, his receptions, yards, and touchdowns will as well.
1. Doug Martin, RB, Tampa Bay Buccaneers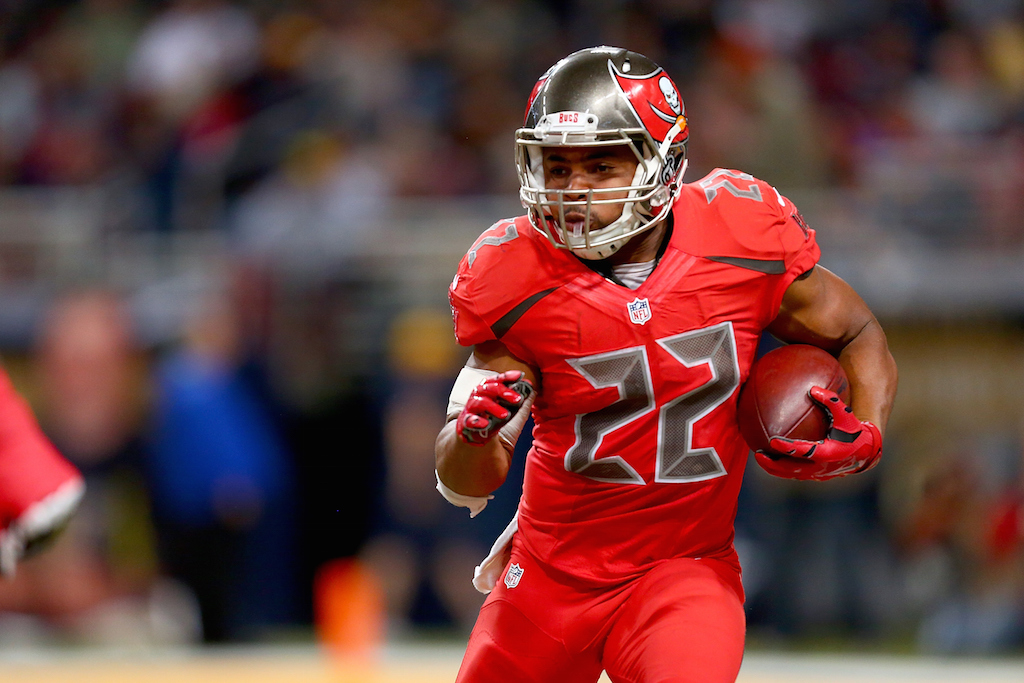 After two rough, injury-filled seasons, Martin finally bounced back to the player we saw in his rookie year during his 2015 campaign. Martin posted his best yard-per-carry average at 4.9, while totaling 1,402 rushing yards, six rushing touchdowns, and catching 33 passes for an additional score. There's obviously some concern that Charles Sims will take away touches from Martin, but we don't see Martin losing much of his ground game work, due to the type of talent that he is.
Martin is currently listed at RB11, behind Eddie Lacy. The fact is, if Martin can find the end zone more than six times in 2016 (which seems likely), then he's going to wind up as a top-five or six running back next season. The upside is there, and the more that the Buccaneers can do to help take pressure off Jameis Winston and the passing game, the better.
Statistics courtesy of ESPN and fantasy rankings from Fantasy Pros.