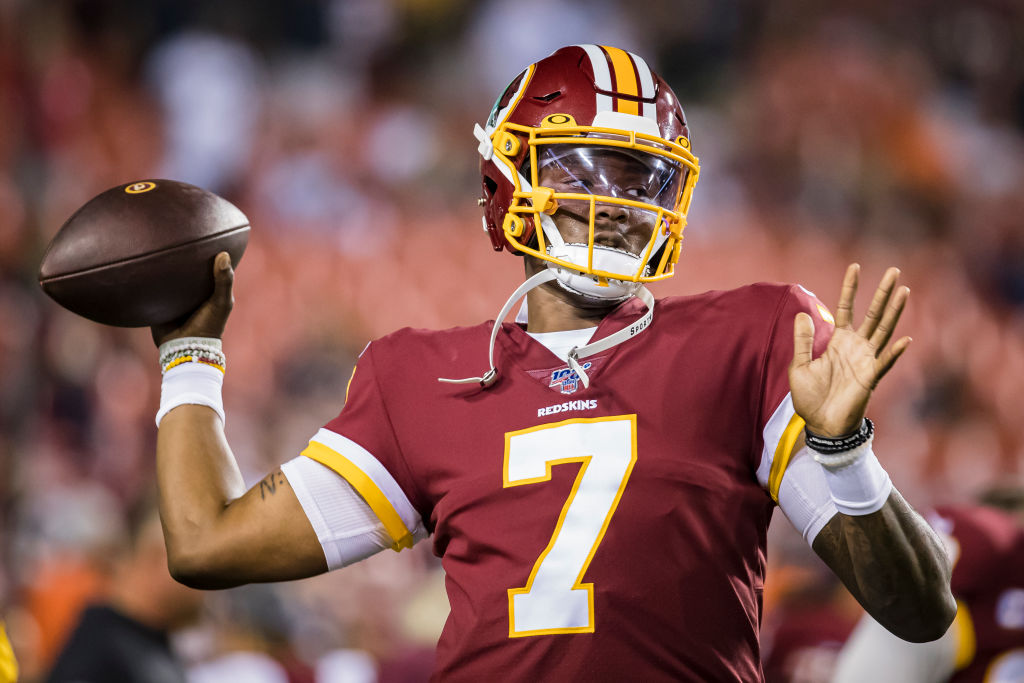 NFL Update: Dwayne Haskins Jr. Takes Over as Washington's Quarterback
The Dwayne Haskins Jr. era has begun in Washington as the Redskins benched Case Keenum in the first half on Sunday.
The Washington Redskins fell into a 14-0 hole in the first half on Sunday against Daniel Jones and the New York Giants. With Case Keenum struggling under center for the second straight game, the Redskins have turned the starting duties in this game over to first-round pick Dwayne Haskins Jr.
Keenum was 6-for-11 with 37 passing yards and an interception when he was pulled from the game. In Washington's 31-15 loss on Monday night to the Chicago Bears, Keenum turned the ball over five times with three interceptions and two lost fumbles. Washington has finally pulled the plug on the 31-year-old veteran.
The offense looked sharper with Dwayne Haskins Jr. running it. Haskins Jr. led the team down the field for a field goal in his first NFL action, completing two of his four pass attempts for 15 yards and getting the team down to the one-yard-line with a 14-yard scramble. It will be interesting to see how the rookie does in the second half.