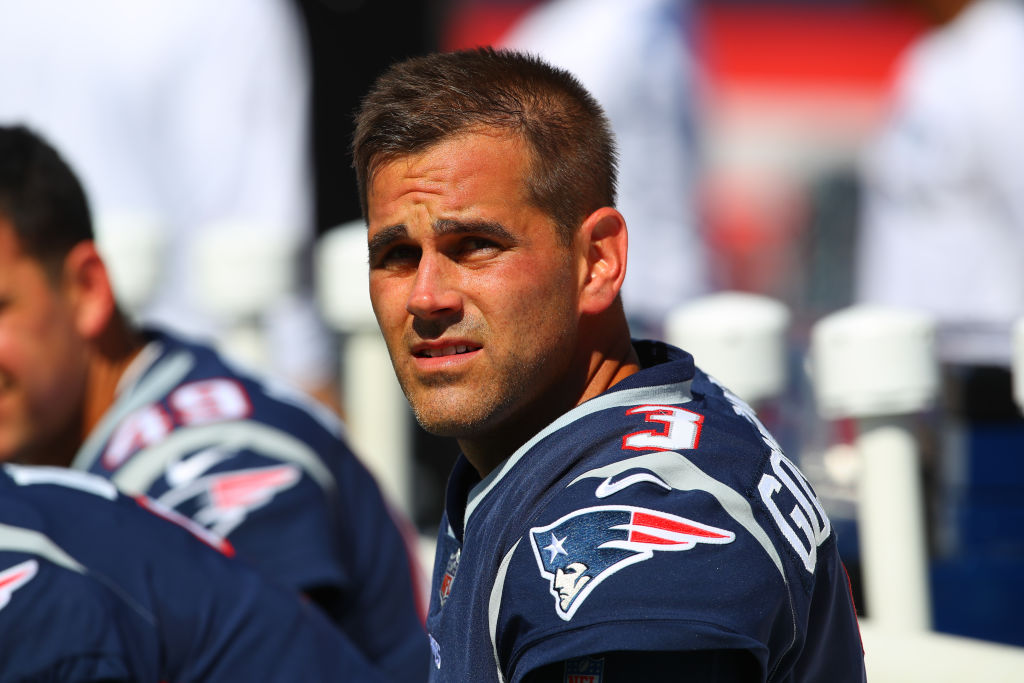 NFL Update: Stephen Gostkowski Misses His 4th Extra Point of the Season
For the third straight week, New England Patriots fans are left flabbergasted by Stephen Gostkowski missing an extra point attempt.
For the fourth time this season and for the third straight game, Stephen Gostkowski has missed an extra point. The New England Patriots scored a touchdown to take a 6-0 lead over the Buffalo Bills on Sunday, and Gostkowki failed to extend the lead to seven by missing his extra-point attempt wide right.
Last season, Gostkowski converted on 98% of his extra-point attempts, missing only once in 50 tries. After successfully converting on his second extra-point attempt of the game in Buffalo, Stephen Gostkowski has converted on only 73.3% of his attempts at 11-for-15.
Interestingly, the kicker's struggles on extra points have not translated into issues in field goal attempts as Gostkowski is 6-for-7 on the year in field goal kicking and a perfect 5-for-5 from inside of 39 yards. Some speculate that an injury might be responsible for the 35-year-old's struggles this season.
Gostkowski's five missed kicks in 2019 haven't mattered at all with the Patriots routinely blowing teams out, but this could become a major issue if it isn't fixed before New England hits the tougher part of its schedule in the second half of the season.