NFL
NFL: Vegas' Picks to Win the Super Bowl This Season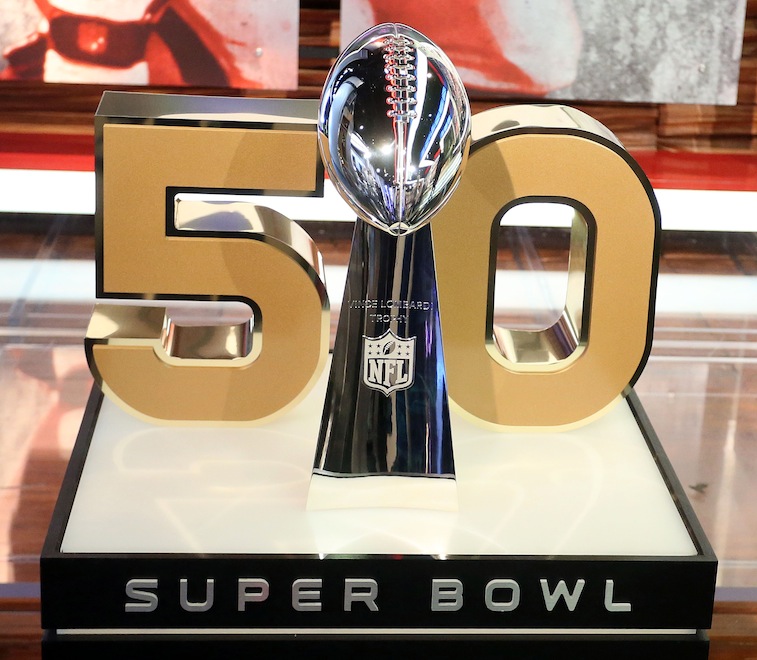 We're just hours away from the start of the 2015 NFL season. Can you feel the excitement?
Of course you can. You're only human after all. Like the rest of us, you've probably been anticipating this moment for months. From the opening kickoff of the year to the lasting image of the Super Bowl champions hoisting the Lombardi Trophy for the world to see, there's nothing quite like a season in the National Football League.
For every high, there will be a low. For every exhilarating touchdown pass, there will be a gut-wrenching and costly interception. The game is completely unpredictable. That's why we get into it. That's why we immerse ourselves in every minute detail of the sport. That's why we can't get enough of it.
We're so invested in the National Football League that, even during the early celebration of last season's big game, oddsmakers in Las Vegas were already making predictions about this year's Super Bowl. And if that's you're cup of tea, we're sure you were more than happy for the information. But now that the new season is almost officially upon us, those previous odds are just a thing of the past. Not to fear. We at The Cheat Sheet are on top of it.
Therefore, as we prepare for the start of the 2015 NFL season, here's a look at Vegas' opening week pick to win Super Bowl 50.
6. Denver Broncos
The Denver Broncos enter the 2015 season under the guidance of new head coach Gary Kubiak. And while his installation of a zone-blocking offense will bring a different style to the team, let's not forget these Broncos have won the past three AFC West crowns, still have legend Peyton Manning directing the ship, and make up one of the more lethal pass rushing defenses in the NFL. There's no denying this team can be Super Bowl bound.
3. Indianapolis Colts, Philadelphia Eagles, New England Patriots (Tied)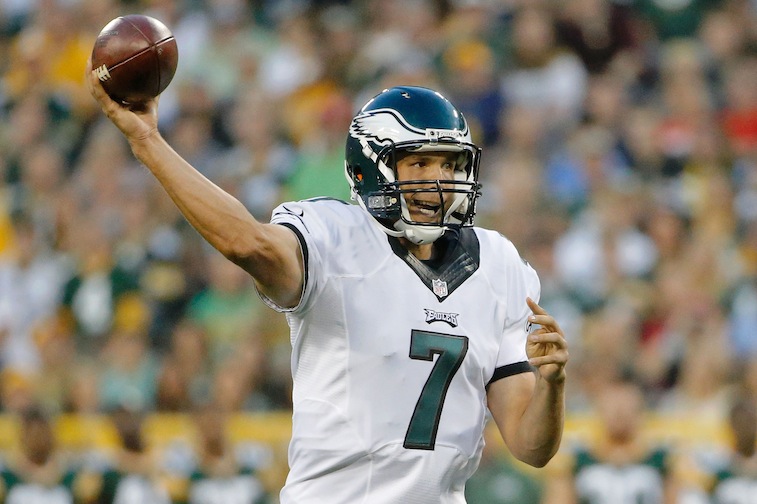 Heading into the 2015 NFL season, the Indianapolis Colts have had a lot of love being thrown their way. And for good reason — with the addition of more offensive weapons this offseason there is no reason to believe Andrew Luck won't soon become the best quarterback in the NFL. If the rest of the team can follow his lead, the Colts could soon find themselves the team to beat.
Everyone had something to say about Chip Kelly's offseason when he (among other things) traded for a quarterback coming off two consecutive ACL injuries. But given the way Sam Bradford (pictured above) took control of the offense during the Eagles' preseason game against the Packers, perhaps Kelly knows what he's doing after all. If Philadelphia can remain healthy, its new three-headed running back attack can dominate on the ground, and its revamped secondary can limit big plays, then the Eagles have a shot to capture the franchise's first Lombardi Trophy.
Having already won Super Bowl XLIX, it's not as if the New England Patriots needed any extra motivation to go out and attempt to defend their title. But then the league went after the golden boy. Big mistake. Now that his four-game suspension for Deflategate overturned, we wouldn't be surprised to see Tom Brady unleash fury on the rest of the National Football League. Best of luck to anyone who stands in his way.
2. Green Bay Packers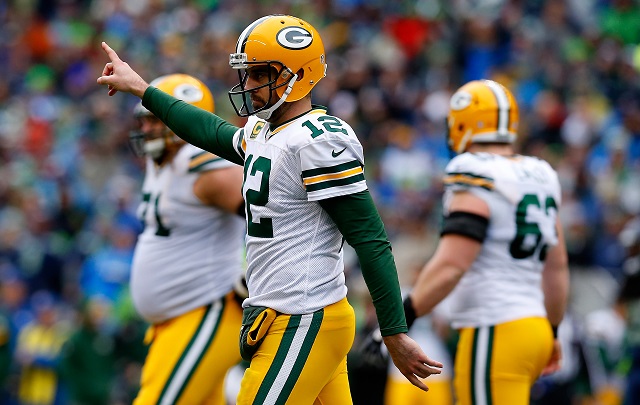 Had it not been for a late-game collapse, it would've been the Green Bay Packers playing in last year's Super Bowl against the New England Patriots. That should be enough to trigger quarterback Aaron Rodgers' questionable killer instincts. Losing Jordy Nelson to a knee injury will definitely hurt, but the Packers are still loaded with enough talent to take them all the way to the top of the NFL mountain.
1. Seattle Seahawks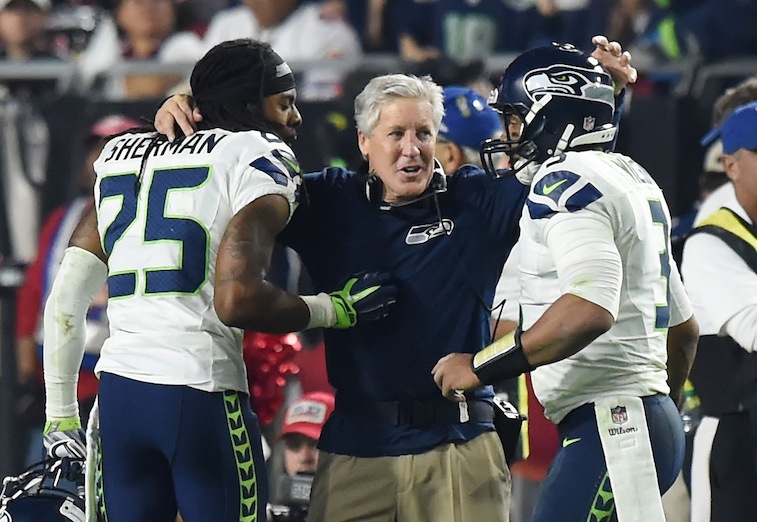 Last season, the Seattle Seahawks fell just short of winning their second consecutive Super Bowl. According to the oddsmakers in Las Vegas, they will redeem themselves in 2015. As long as hard-hitting safety Kam Chancellor continues his holdout, Seattle's Legion of Boom secondary won't be as dominate as it could be. However, Russell Wilson knows how to win, Marshawn Lynch knows how to beast, and Richard Sherman knows how to back up his talk. Perhaps Pete Carroll will make it two Lombardi Trophies in three seasons after all.
Odds are courtesy of Westgate Las Vegas SuperBook.
All statistics are courtesy of Pro-Football Reference.com and ESPN.go.com.