NFL: Veteran Kickers That Should Be on the Chicago Bears Radar
They may not get the glory of quarterbacks or the big contracts of superstar receivers or running backs, but kickers play an important role for every NFL franchise. The Chicago Bears are in the midst of finding a new kicker. But why are they in this predicament, and who are they looking at to get them out of it?
Let's take a closer look at the kickers the Bears have on their radar.

Why the Bears need a kicker
During their wild-card playoff game against the Philadelphia Eagles last year, the Bears were in a great position to win. With only ten seconds remaining, kicker Cody Parkey lined up for a 43-yard field goal.
Parkey had been decent enough from field goals in the 40-49 yard range, making 75% of those kicks during the season. It seemed like pretty close to a sure thing.

It was anything but.

Parkey's kick would hit the upright and the crossbar before falling to the ground, no good. The Eagles would go on to win the game 16-15 in a heartbreaking loss for the city of Chicago.

Parkey had had a tough regular season, missing seven field goals and three extra points in all. Missing this crucial kick all but sealed his fate with the Bears. Parkey definitely secured his release when he went on the Today Show to discuss the miss. Coach Matt Nagy was't happy about that decision, which led to Parkey's dismissal.

The team tried out several kickers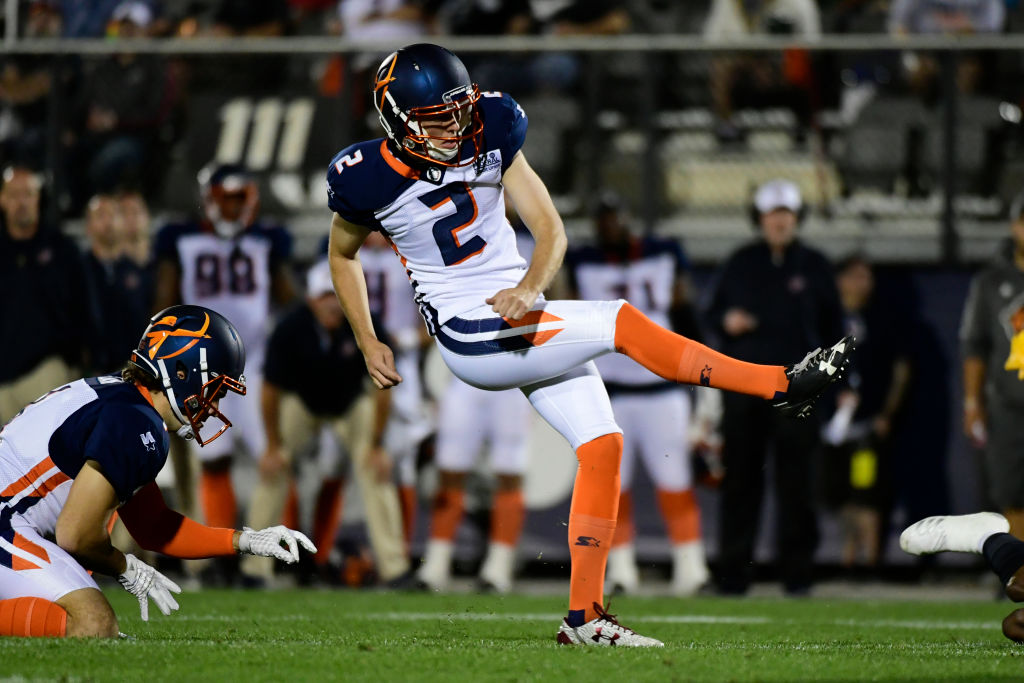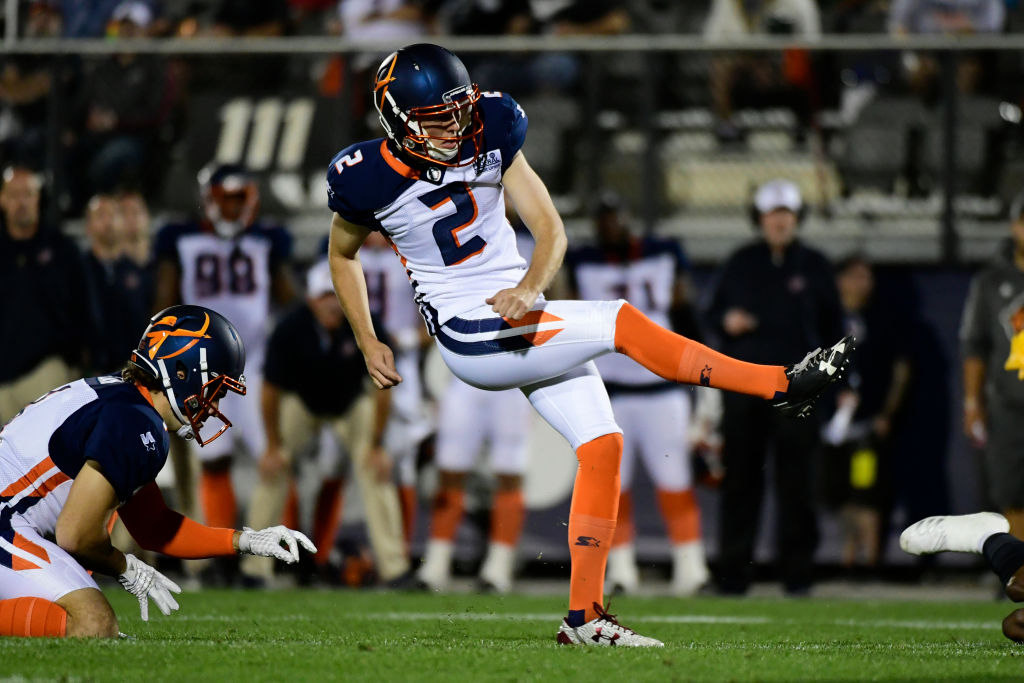 During the Bears' rookie minicamp, coach Matt Nagy brought in eight kickers – four contracted, four without a deal – to try out for the kicker spot. His litmus test for each one? Kick a 43-yard field goal.
If that number looks familiar, it's because that was the same length of Parkey's missed kick.

The eight kickers were:
Chris Blewitt
Casey Bednarski
Elliott Fry
Justin Yoon
Redford Jones
John Baron II
Spencer Evans
Emmit Carpenter
The results were not pretty. Six of the eight were unable to connect on the 43-yard attempt.

Nagy and the Bears' staff essentially had to go back to the drawing board.

Three veterans the Bears should consider
As the Bears search for a new foot to aid them on Sundays, they'd do well to look at three experienced NFL kickers who could bring a veteran presence to the kicking game. The Big Lead identified three options:

Mike Nugent
If this name looks familiar to Bears fans, it's because Mike Nugent played for the team in four games in 2017. After spending years with the Bengals, he's bounced between the Raiders, Cowboys, and Bears over the past two seasons. During his time in Chicago, he made four field goals but missed two extra points.

Kai Forbath
Kai Forbath made 84% of his field goals for Minnesota in 2017 but found himself kicking for only a short time last season with Jacksonville. Forbath has age on his side – he's only 31 years old and likely has a lot left in the tank. Kickers are notorious for being able to play well into old age due to the limited physical constraints on their bodies. The issue here is whether Forbath can maintain consistency.

Matt Bryant
Matt Bryant has a consistent if not a particularly strong leg. While he made 95% of his field goals last season, he also didn't attempt any past 50 yards. Bryant's a 17-year veteran who's hung around for a reason. He may not possess long-kick ability anymore, but he's a good selection for Chicago if it just wants to introduce stability at the position.