NFL
NFL: How Vic Fangio Can Save the Denver Broncos
When Vic Fangio took the head coaching the job with the Denver Broncos, it was a culmination of a decades-long process which has taken him across the National Football League and even into college. Known for his defensive schemes, Fangio made a name for himself as one of the better defensive coaches in the NFL. Before taking the job with the Broncos, Fangio was a defensive coach for seven different NFL teams, including the 49ers under Jim Harbaugh and, most recently, the Bears, three college teams, and even a UFL team. So what makes him the perfect fit for the Denver Broncos? Let's find out.

Fangio shows leadership
The Broncos have lacked strong leadership both on the field and on the sidelines since Peyton Manning retired. With more than 40 years of coaching experience, Fangio's resume shows that he is willing to take his team under his wing and bring them back to playoff glory.

He is known as a tough coach, but one who will go to war with his team. If he can gain the trust of his players, perhaps the Broncos can come together in a way that they haven't shown since they won the Super Bowl in Manning's final season. However, like every assistant-turned-head coach, it will be on Fangio to command both sides of the field.

Adjusting to his new role
Fangio will take the reigns on both sides of the field. At 60 years old, Fangio is older than the typical rookie head coach, but he has built a resume that makes him an intriguing candidate to take over the helm. It has the possibility of being a match made in heaven, with the Broncos needing to get back on the winning track that left with Peyton Manning, and him looking to finally prove himself to be a head coach in the NFL.

While Fangio's defensive experience alone should help him turn the team around, it will be up to him to figure out the best way to go about his offense. That includes figuring out which coaches work best under his system and how the two sides can serve equal, but important, roles in bringing the team back to its success. If he does that, he will not only see his team reap the benefits but come together as a unit.

Using his experience
Through 12 games last season, the Broncos looked relatively competitive, going 6-6 before dropping the final four. The team's inconsistent play plagued them throughout the year, and a guy like Fangio could be the difference between the same mistakes being repeated and the team getting over the hump.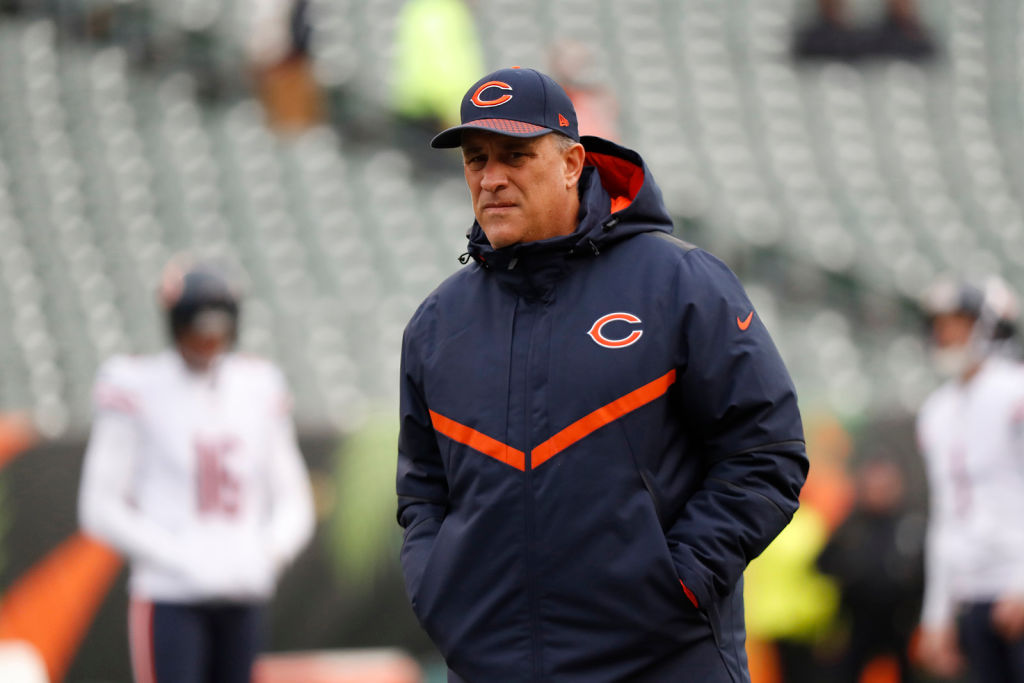 In his 40 years in football, he has worked under many coaches, and Fangio has a lot of experience to pull from as he looks at different situational. He has seen the game evolve, and he should know how to handle both adversity and success from game to game. With experience under such coaches as Jim Mora, Dom Capers, John and Jim Harbaugh, and John Fox, Fangio has a ton of coaching connections to help him build a staff.
He's been on both sides of winning and losing, and he has seen the way that teams respond to both. His reaction will be the difference between becoming another gone and forgotten coach after a year or two, or the next big name in the NFL.

Not wasting any time
At his age, delusions of a long career will likely remain just that for Vic Fangio. It doesn't have to be a hindrance, however. With big names such as Von Miller not getting any younger, Fangio and his players have the motivation to achieve success sooner rather than later. While the pace at which the team develops can take on many forms, a team that buys in and doesn't think of next year as the time to reach the next level could be great for the Broncos' short-term and long-term success.

Fangio has yet to coach a game, but with a long resume, a drive to win, and a talented team around him, he could make waves when he finally takes the sideline of a game.