NFL: Vikings Make 2 Major Decisions Regarding Stefon Diggs
It has been a rough start out of the gate to the 2019 season for the Minnesota Vikings, falling into last place in the NFC North while drawing questions towards Kirk Cousins' long-term future with the franchise. Meanwhile, it has also generated plenty of frustration from the Vikings' pair of star wide receivers, with Stefon Diggs hinting at possibly wanting out. All of this has led Minnesota to take some purposeful action. 
Stefon Diggs hints at desiring a trade from Vikings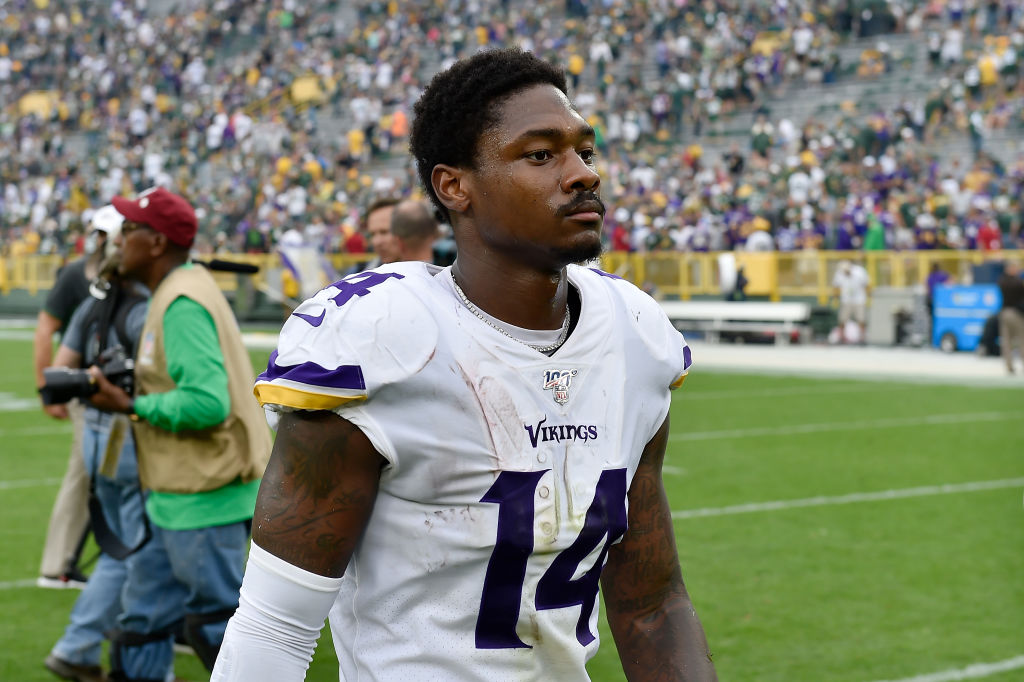 Throughout the Vikings' early-season struggles, the bulk of the attention has been on their lackluster production from the passing game.
Minnesota possesses one of the league's best wide receiver duos, but they have come inconsistently used in the offensive game plan. That has led Pro Bowler Adam Thielen to vent his frustration, inciting Cousins to publicly apologize to him.
Their issues didn't stop there, as Diggs clarified to the media that his absences earlier this week were due to his angst, stemming from a lack of involvement in the offense evoking him to possibly wanting a trade. It has further underlined the porous start that the team has had with two of their best talents, both feeling underutilized.
It hasn't taken long for the Vikings to make some significant decisions involving Diggs.
Vikings fine Stefon Diggs $200k, no desire to trade him
Following Diggs' actions that have created a cloud of distraction over the team, the Vikings have quickly decided to punish their star wideout.
According to Chris Mortensen and Adam Schefter of ESPN, Minnesota fined Diggs more than $200,000 for his unexcused absences on Monday and Tuesday from practices and meetings. At the same time, this does not void the $40 million in guarantees in the five-year, $72 million deal.
The Vikings have also made it known to potentially interested in teams that they have no desire to move Diggs but could revisit those talks down the line before the Oct. 29 trade deadline. There are certainly a few teams that could make strong cases to acquire the talented wideout.
Diggs will also play in Sunday's game against the New York Giants. There may be some unhappiness from the 25-year-old, who has just 13 catches for 209 receiving yards and a touchdown, but it appears that the Vikings want to keep him in the fold.
Vikings' outlook for rest of 2019 season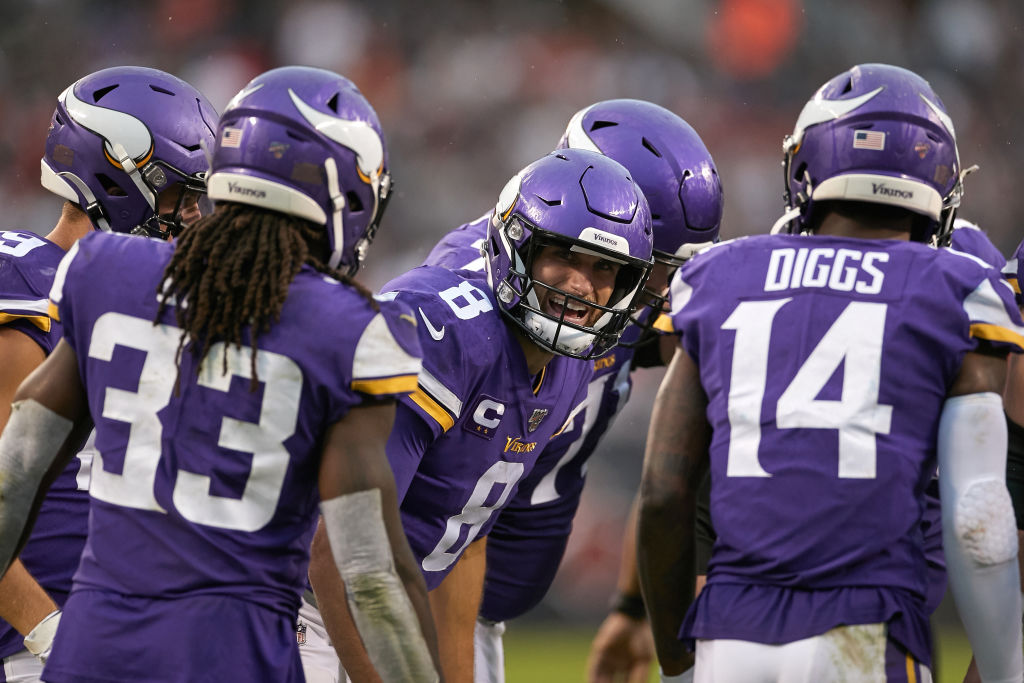 It has been a bumpy start for Minnesota, but they have plenty of time to turn things around with 12 games still to play in the regular season.
The Vikings sit in last place in the NFC North but are positioned only one game behind both the Chicago Bears and Green Bay Packers for the top spot. The internal frustration may have become quite public over the past week, but it could serve as a bit of a wake-up call for the Vikings to better utilize their talented wide receivers.
The circumstances were quite different last season due to nagging injuries to running back Dalvin Cook, but both Thielen and Diggs proved to be elite factors in the passing game with each surpassing 1,000 receiving yards and 100 catches. This marked the first time that the team had that feat reached since 2000 when Hall of Famers Cris Carter and Randy Moss put up those numbers.
Minnesota has two Pro Bowl-caliber wide receivers who are in the prime of their respective careers that could bring tremendous offensive balance alongside their running game. Week 5's action against the Giants could prove to be the jumping-off point that the Vikings need to get back on track towards being a serious playoff contender and possibly much more.