NFL: Von Miller Says Broncos Teammate Bradley Chubb is Better Than Him in 1 Way
Von Miller has become the face of the Denver Broncos. Because of that, when he says something about one of his teammates, people will put some weight on it. The superstar linebacker recently had some very high praise for fellow Bronco linebacker Bradley Chubb. With Miller entering his eighth season, he finds himself looking toward the future, and that future looks bright as Miller enters his 30s.
Putting pressure on a young player like Chubb could be overwhelming, but what Miller said to ESPN went deeper than just his play.

"He's so beyond me in that way, how I was…"
Von Miller is incredibly impressed by the way that Bradley Chubb composes himself on the football field for his age. They like that he is not afraid to put himself out there, take a leadership role, and contribute from week-to-week to ensure that he is doing what is best for the team and his teammates are following in his footsteps.

When young players come into the NFL, there are certain unfair expectations placed on them almost immediately, and Chubb seems to be embracing them. That combination of youth and wisdom has not gone unnoticed by his teammates and his coaches. He recorded 60 combined tackles in his rookie year, and he appears to be on his way to getting better entering his second year.

Von Miller calls Bradley Chubb a toddler — in a good way
The comparison to a toddler may seem like a criticism when taken at face value, but Von Miller was not talking about his maturity. "They're toddlers, and they do things like grown men do," he told ESPN. "I said that when he was a rookie and I still think that. He's young, but you talk to him, watch him, and he knows what he wants to do. A grown man."

For a linebacker to be lauded for his maturity at his young is huge. It means that while he is at the peak of his speed and agility, he can be trusted to do what is right for both he and his team. New Broncos' head coach Vic Fangio knows how to get the most out of his linebackers, too. He has, after all, worked with Hall of Fame players like Ray Lewis in his career, and ten different Pro Bowl linebackers have worked under Fangio.

"I think Bradley is in a good spot…" — Vic Fangio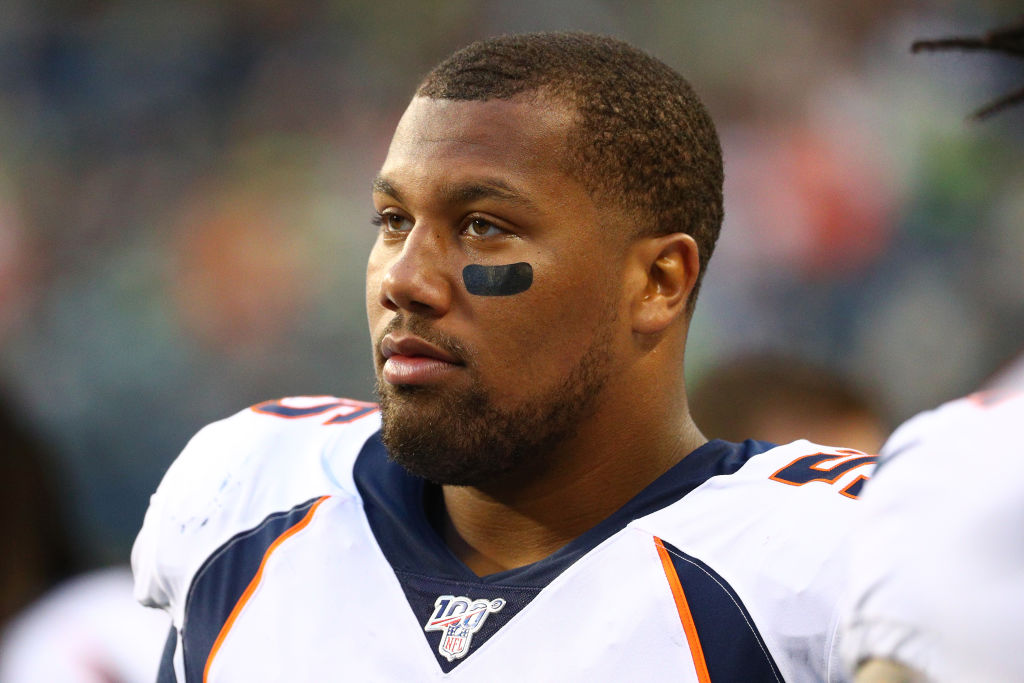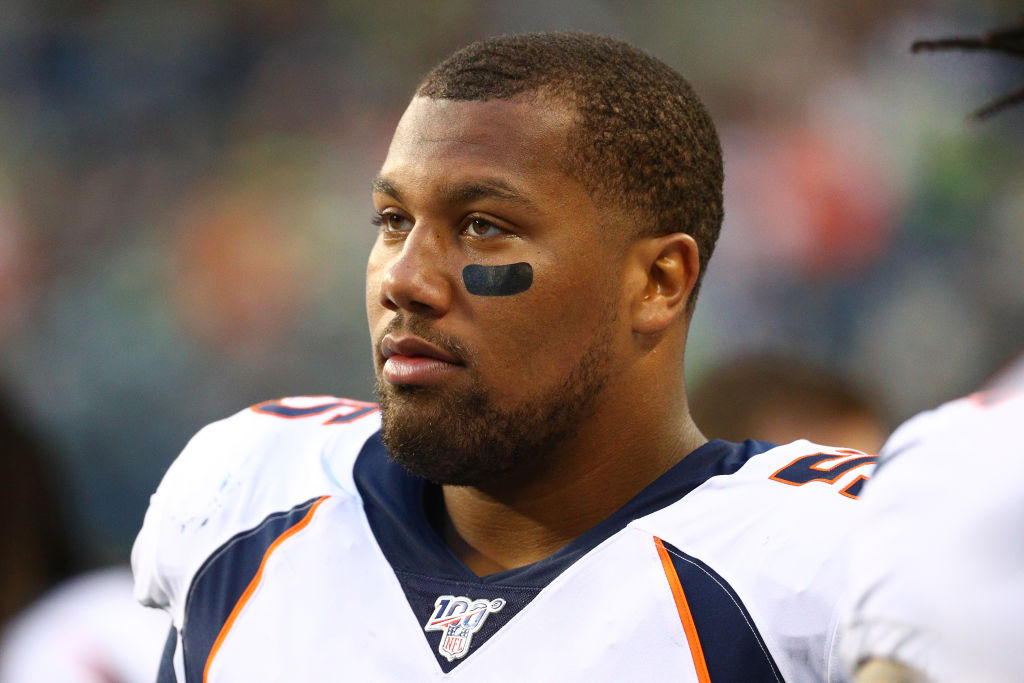 Von Miller and Fangio appear to be on the same page with regards to Chubb. With Miller being 30 and showing no signs of slowing down, Chubb doesn't need to impress right away, but the fact that he has can only be good for both him and his team. Fangio praised that aspect of his game and his mentality to ESPN.

"He is a very reliable player for a young guy." Fangio said, "Even when he is dropping [into pass cover, which is rare from those guys who come from college and were primarily defensive ends. He is farther along dropping than most of the guys I've seen that have to make that transition."

Going forward
Nothing is guaranteed for anyone in the NFL, even someone like Bradley Chubb, whose brother Brandon and cousin Nick have also competed in the NFL. He was the fifth pick in the NFL draft, and with that comes lofty expectations about what he can do on the field. So far, he appears to have met those expectations, and if his coach and teammates are to be believed, he may be in line to exceed them very quickly.

When a defensive coaching legend like Fangio and a superstar linebacker like Miller speak highly of a player like Chubb, people are going to listen. Now, it is up to Chubb to prove that they were correct.