NFL: Was DeMarco Murray Wrong for the Eagles?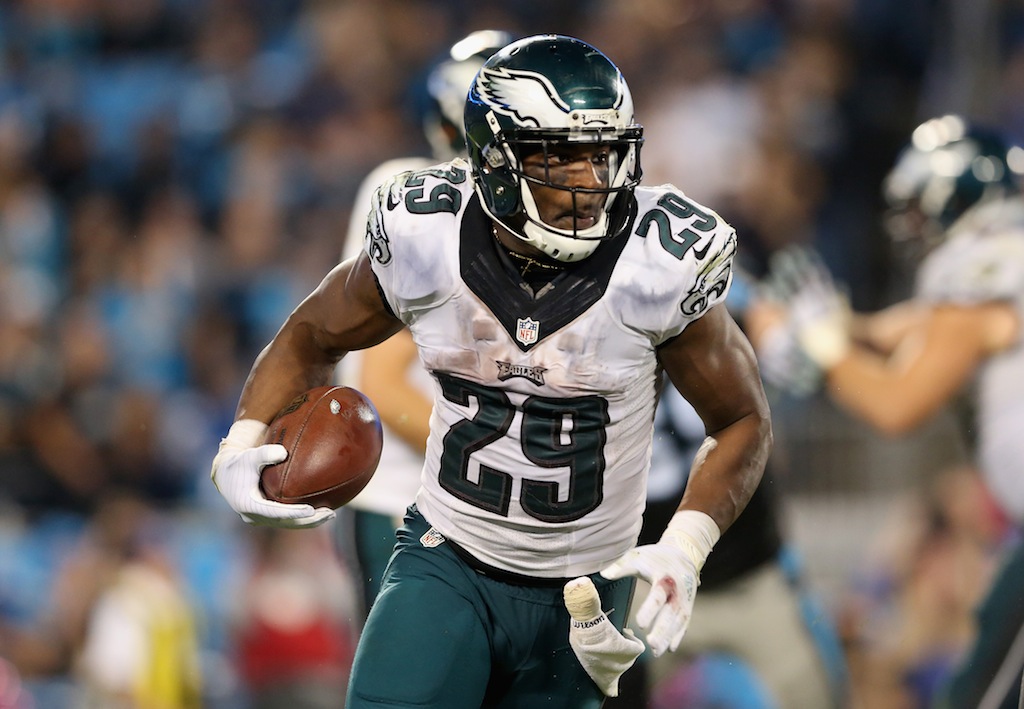 Last March, when DeMarco Murray bolted from the Dallas Cowboys to Philadelphia in free agency, he did it under the assumption that he would remain one of the league's premier running backs in head coach Chip Kelly's high-octane offense. This vision wasn't too farfetched, as LeSean McCoy put together two productive seasons under Kelly with an NFL-best 1,607 rushing yards in 2013.
Although the Eagles decided to part ways with McCoy due to his asking price, there wasn't any notion that the team would stray from giving Murray a similar workload in the offense. Yes, they had also signed Ryan Mathews in free agency, but Murray was still expected to be the cowbell tail back. The former Oklahoma product was coming off his best season, leading the league with 1,845 rushing yards and a career-best 13 rushing touchdowns.
That said, his decision to leave the Cowboys was due to the team's unwillingness to give him a more lucrative contract (they offered him a deal worth $24 million over four years). He sought a contract that would give him a base salary of around $8 million to $10 million a season, which was something the Eagles were more willing to pay by working out a five-year, $42 million deal with him.
Murray agreed to the contract knowing that he wasn't going to see a similarly massive amount of carries, but at the same time, he still wanted to be a major part of Philadelphia's offense. "Whatever they ask me to do, I'm all for it," Murray said, according to ESPN.com. "As long as we're winning, I'm not much of a stats guy. Obviously, I want to be out on the field as much as I can. I'm not a selfish guy."
With all that in mind, his experience with the Eagles has in no way been what he expected. Through the first 11 games of the season, Murray has a meager 569 rushing yards on just 163 carries, resulting in a career-low 3.5 yards per attempt and only five touchdowns. He has rushed for less than 70 yards on eight occasions with two performances gaining less than 10 yards. He has cracked over 100 rushing yards just once, and failed to reach the end zone in seven games.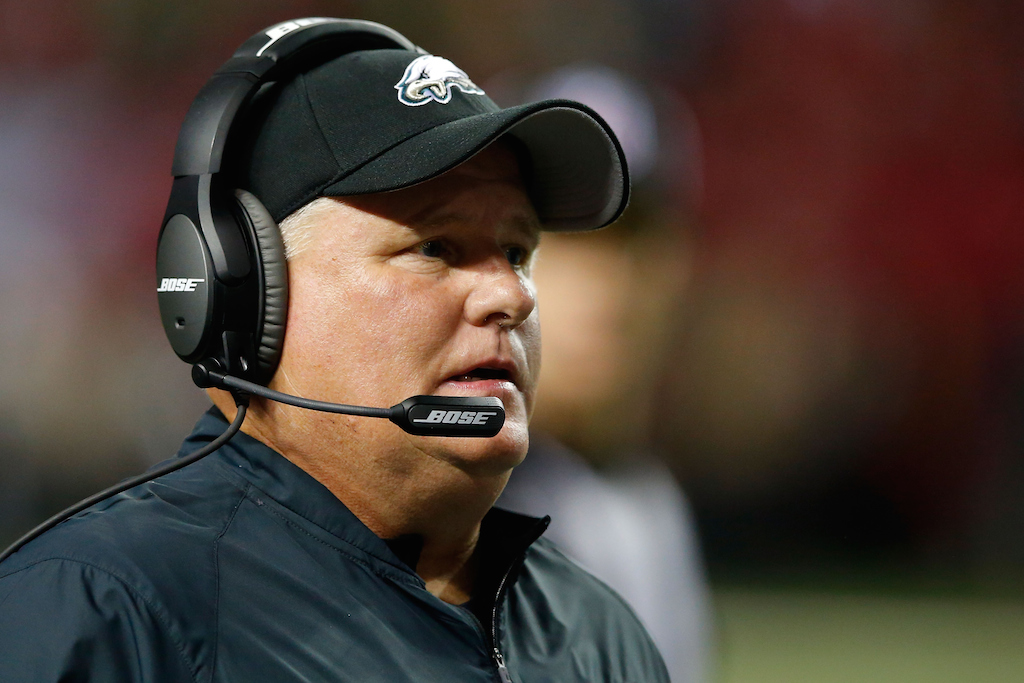 Murray has voiced his frustrations about his limited role in the offense, which came to a head this past week when he spoke to team owner, Jeffrey Lurie. The 27-year-old reportedly told Lurie that he was upset with his decreasing amount of playing time, which saw him take just 14 snaps in the Eagles' 35-28 win over the New England Patriots last Sunday. Kelly has since confirmed the conversation and stated that he understands Murray's disappointment. However, the Eagles head coach didn't exactly seem eager to give him a steady dose of carries moving forward. Kelly told USA Today Sports:
He's frustrated because he didn't get the ball a lot on Sunday, which most running backs are frustrated from that aspect. But he's not frustrated that we beat the New England Patriots and we had a big win in New England. I think everybody is that way. Every receiver wants the ball; every running back wants the ball; every quarterback would like to throw every single time we have an opportunity. But the one thing I know about DeMarco, he's about winning.
It sounds like Kelly will do what he believes works best for the team, and if that results in another unproductive game for Murray, then so be it. This shows that Kelly won't give Murray a big workload if it doesn't work best for the team's overall success. However, more than anything this demonstrates that the two-time Pro Bowler doesn't fit within the scheme of the Kelly's offense.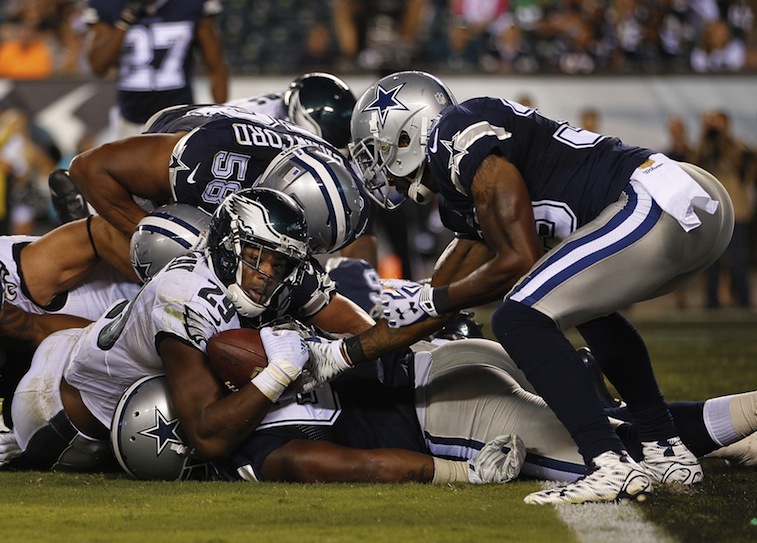 Murray isn't the type of running back who McCoy can efficiently use in his high-paced offense. Last season for the Cowboys, Murray displayed his great field vision and cutting ability that made him difficult to stop. With the Eagles, he's operating in an offense that often relies on the shotgun formation with runs coming on read options — a dramatic shift from Dallas's offensive scheme under Bill Callahan. It's a complete change that forces him to alter his running style to fit the Eagles' offense, which hasn't given him much room to run this season.
This isn't to say that Murray can't put himself back into the conversation as one of the top running backs in the league, but with each passing week, it's becoming more evident that this situation isn't suited for him. It makes his first year with the Eagles that more frustrating given the perfect role he had as the main source of offense with Dallas.
Yes, the Cowboys did slight Murray with a low contract offer last off-season, but it's obvious that the two have struggled without each other. Dallas hasn't had a reliable running game for much of the season, which is only heightened by the absence of Tony Romo and Dez Bryant, both sidelined with injuries for significant portions of the season. Murray hasn't been the same explosive runner he was last year.
Ultimately, Murray knew that his situation with the Eagles wasn't ideal for his career, but now he finds himself in a tricky spot. With Kelly seemingly unwilling to budge from his position on the offense, it could be mean more frustration ahead for Murray. It hasn't been the type of season he hoped for, and it could certainly lead to a change of scenery in the offseason.
All statistics courtesy of Pro-Football-Reference.com, ESPN.com, and NFL.com.