NFL Week 10: 6 Games You Need to Watch
It's that time of the week again. Time to plan out and arrange your weekend football viewing around all of the other events, responsibilities, or conflicts happening in your busy life. We want to be helpful to you in this endeavor, so we've analyzed the Week 10 NFL schedule and picked out a half-dozen games that are worth your time and interest (in addition to your favorite team's game, the matchups that will make or break your fantasy team, etc., of course). Without further ado, here are the six Week 10 NFL games you need to watch, listed in chronological order.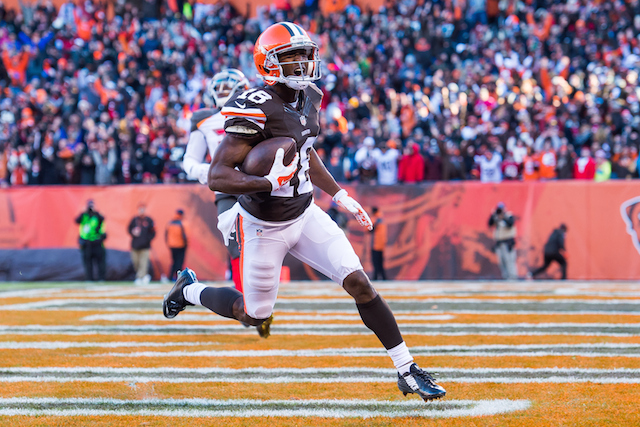 Browns at Bengals — Thursday, 8:25 p.m. EST, NFL Network
Every team in the AFC North has a winning record, including the surprising Browns at 5-3. When's the last time a Browns-Bengals game in November meant something to both teams? (Hint: Since the current iteration of the Cleveland franchise has only been to the playoffs once ever, let's just say that it's been a while.) The Bengals look to have turned a corner with back-to-back victories since getting shut out at Indianapolis: Can Cincinnati continue to build on its winning streak?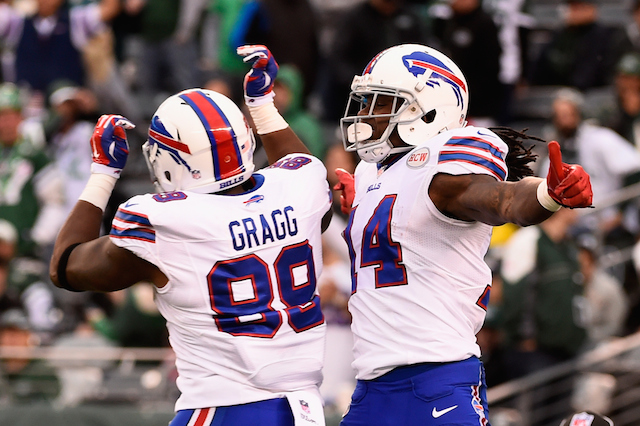 Chiefs at Bills — Sunday, 1:00 p.m. EST, CBS
Speaking of teams that aren't used to playing meaningful games in the second half of the season, it's time for America to pay attention to the 5-3 Bills. Although Buffalo hasn't qualified for the playoffs yet this millennium, the Bills find themselves squarely in the thick of the wild-card hunt at the season's midway point. That makes Sunday afternoon's game against Kansas City — a team with the exact same 5-3 record — a must-win for Sammy Watkins and company.
Dolphins at Lions — Sunday, 1:00 p.m. EST, CBS
The Miami Dolphins are coming off one of the most impressive performances by any NFL team this season: A 37-0 shutout of San Diego. Joe Philbin's team is also in the pack of three-loss AFC teams fighting for a chance to make the playoffs, and a win at NFC North leader Detroit would go a long way toward proving the Fins are for real. Will the visitors have a letdown after such an emotional game last time out? Or can Miami figure out how to slow down Detroit and superstar Calvin Johnson (pictured), who's expected to play for the first time in a month?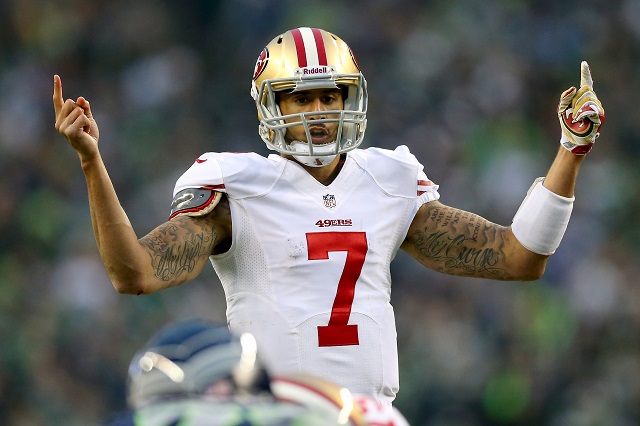 49ers at Saints — Sunday, 1:00 p.m. EST, FOX
The NFC's New Orleans Saints are 4-4 and in first place in their division. The NFC's San Francisco 49ers are 4-4 and three games back in their division. That makes Sunday's showdown a crucial one, but especially for the Niners, who probably need to secure a wild-card berth if they want to make another postseason run. San Francisco has lost two in a row and is facing an important crossroads, with four of their next six dates (including this weekend) away from home.
Bears at Packers — Sunday, 8:30 p.m. EST, NBC
These two NFC North teams are both rested and refreshed after a bye last weekend, which should — hopefully — lead to an excellent game in primetime Sunday night. The 3-5 Bears have dropped two straight and can't afford another loss in Lambeau, while the Packers have won four of five and are only one game out of the divisional lead. Jay Cutler and Aaron Rodgers have nearly identical stats on the year — 262 passing yards per game, each completing better than 67% of their passes — but Cutler has thrown eight picks, compared to only three for his counterpart.
Panthers at Eagles — Monday, 8:30 p.m. EST, ESPN
It's Mark Sanchez time in Philadelphia, as the veteran backup takes the controls of Chip Kelly's offense due to the Nick Foles collarbone injury. Sanchez performed admirably in relief of Foles last weekend, throwing for more than 200 yards and two touchdowns in a victory over Houston. Now it's time for Sanchez's first start since 2012, and it comes under the bright lights of Monday Night Football. The opponent? A Panthers team that hasn't won in a month…and is still right in the middle of the NFC South race. Once again, we state the obvious: It must be nice to play in the NFC South.