NFL Week 13: 6 Games You Need to Watch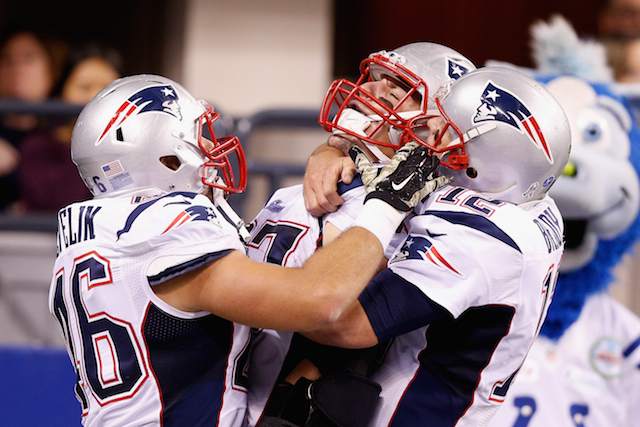 It's that time of the week again: Time to plan out and arrange your weekend football viewing around all of the other events, responsibilities, or conflicts happening in your busy life. We want to be helpful to you in this endeavor, so we've analyzed the Week 13 NFL schedule and picked out a half-dozen games that are worth your time and interest (in addition to your favorite team's game, the matchups that will make or break your fantasy team, etc., of course). Without further ado, here are the six Week 13 NFL games you need to watch, listed in chronological order.
1. Eagles at Cowboys — Thursday, 4:30 p.m. EST, FOX
Thursday's Thanksgiving football slate is tantalizing from start to finish, but the highlight might be this NFC East late-afternoon showdown between the Eagles and Cowboys at JerryWorld. Both teams boast 8-3 records, tied for best in the division, but (strangely) all three of the Cowboys' losses have come at home, while all three Eagles losses have been on the road. Something's gotta give on Turkey Day, so once you finish your turkey, make sure you're in front of a TV to watch.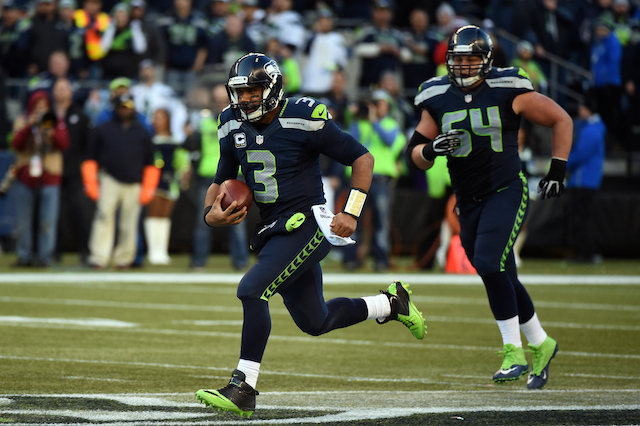 2. Seahawks at 49ers — Thursday, 8:30 p.m. EST, NBC
The primetime game on Thanksgiving night is another crucial intra-division game in the NFC, as the Seattle Seahawks travel to new Levi's Stadium to take on San Francisco. The last time these two teams met, they were playing for a trip to the Super Bowl. Now, they square off for the first of two matchups in 18 days, with both 7-4 teams trying frantically to catch conference-leading Arizona in the West. Seattle has won four of its last five after a slow start, and the Niners are riding a three-game winning streak.
3. Chargers at Ravens — Sunday, 1:00 p.m. EST, CBS
Our attention turns now to Sunday's schedule, and it starts with an important game between wild-card hopefuls in the AFC. After Baltimore's Monday night win over New Orleans, the Ravens and Chargers have identical records at 7-4 heading into the homestretch of the season. San Diego really needs a win in this one, as the schedule doesn't get any easier coming up: The Chargers take on New England, Denver, San Francisco (away), and Kansas City (away) to close the regular season.
4. Saints at Steelers — Sunday, 1:00 p.m. EST, FOX
We debated putting Browns-Bills in this spot, as those teams both at least have winning records (which we can't say of the Saints and Steelers). However, neither Cleveland nor Buffalo is in first place, and one of these teams is — sadly, it's not the Steelers. 4-7 (and first-place!) New Orleans travels to 7-4 Pittsburgh in a critical game for both teams' playoff hopes, and we're looking forward to seeing Drew Brees and Ben Roethlisberger — both in the top four in the league in passing — battle on Sunday afternoon.
5. Patriots at Packers — Sunday, 4:25 p.m. EST, CBS
In the late window Sunday, it's another treat as elite quarterbacks battle. Tom Brady and the 9-2 Patriots head to Lambeau to take on Aaron Rodgers and the 8-3 Packers. Rodgers owns a touchdown-interception ratio every quarterback in America would be jealous of, as he's thrown 30 scores against only 3 picks for a team that's won seven of its last eight games. His counterpart, Brady, has authored a seven-game winning streak for the hottest ballclub in football, one that hasn't lost since September.
6. Broncos at Chiefs — Sunday, 8:30 p.m. EST, NBC
The Denver Broncos have looked vulnerable in November, splitting their last four games after they rallied past Miami 39-36 Sunday. Will that continue in a primetime showdown at Kansas City? Only a game separates the Broncos from the Chiefs and Chargers in the AFC West, making this rematch between the teams (Denver won 24-17 in Week 2) extra-critical. Yes, Peyton Manning has looked downright human in the last few weeks, but we doubt that trend will last for long.