NFL Week 3: 6 Games You Need to Watch
It's that time of the week again! Time to plan out and arrange your weekend football viewing around all of the other events, responsibilities, or conflicts happening in your busy life. We want to be helpful to you in this endeavor, so we've analyzed the Week 3 NFL schedule and picked out a half-dozen games that are worth your time and interest — of course, in addition to your favorite team's game, the matchups that will make or break your fantasy team, etc.
Without further ado, here are the six NFL Week 3 games you need to watch listed in chronological order.
Packers at Lions — Sunday, 1 p.m. ET, FOX
The NFC North may very well be the most tightly contested race in football this year (all four teams currently share identical 1-1 records), so this divisional showdown in Detroit could have a significant impact on the playoff picture, even though it's only mid-September. The Packers are coming off a closer-than-expected win over the Jets in which they trailed 21-3 at home before rallying, and would love to put a solid 60-minute performance together on the road. The Lions need to rebound after an underwhelming outing in Carolina that saw their high-powered offense only score a single touchdown.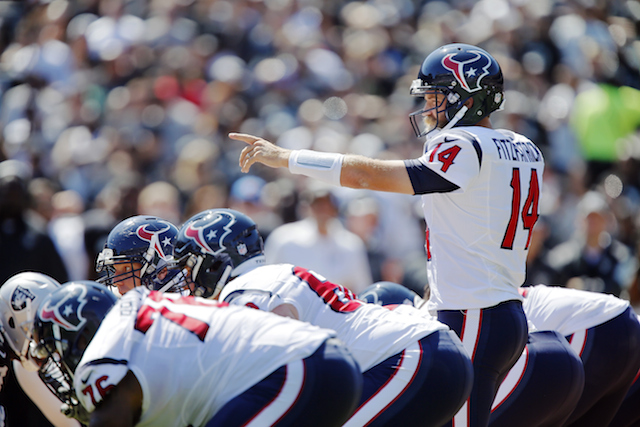 Texans at Giants — Sunday, 1 p.m. ET, CBS
Two weeks ago, we wouldn't have expected this game to be a must-watch, but things can change quickly in the NFL. The Texans have already equaled their 2014 win total after only a pair of games, and surprisingly sit alone atop their division at 2-0. A win in New York (well, New Jersey) could go a long way toward establishing Bill O'Brien's team as the Cinderella story of the 2014 NFL season. On the flip side, the Giants need a win badly, as an 0-2 start doesn't bode well for their postseason dreams. To put these teams' first few weeks in perspective: Texans defensive end J.J. Watt has as many touchdown catches this year as anyone on the Giants roster.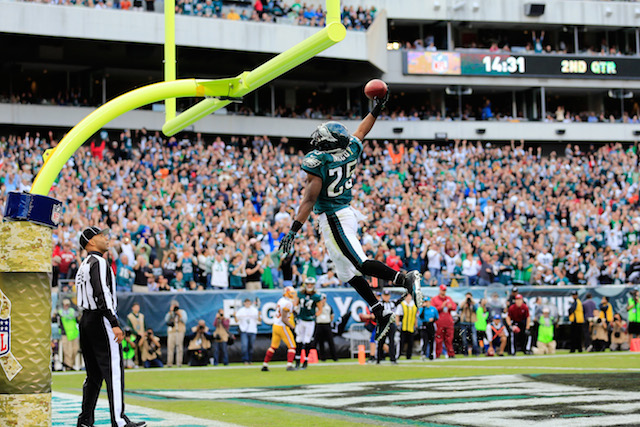 Redskins at Eagles — Sunday, 1 p.m. ET, FOX
The Kirk Cousins era kicks off for Washington with a bang in a crucial NFC East clash at Philadelphia. A rivalry that has been played at least once every year since 1934 (back when Washington's franchise was known as the Boston Redskins and played at Fenway Park; there's a piece of trivia you might not have known previously) gets underway again with — as usual — high stakes. The Eagles are coming off a short week and will be trying to break their recent trend of falling in a first-half hole. Chip Kelly's offensive line will be tested against a Redskins team that recorded a franchise record-tying 10 sacks in Week 2, four by linebacker Ryan Kerrigan.
49ers at Cardinals — Sunday, 4:05 p.m. ET, FOX
Next up as we move to the late-afternoon games Sunday, another intra-division battle — this one between San Francisco and Arizona. The Cardinals have been a pleasant surprise at 2-0, including last week's win at the Giants without starting quarterback Carson Palmer. Palmer has a nerve problem in his shoulder and the team hasn't put a timetable on his return. Whichever quarterback plays (Palmer or backup Drew Stanton) could very well give Arizona a two-game lead in the NFC West after only three weeks depending on the results of the Seahawks' and Rams' games. Who would have thought? The 49ers need to bounce back after laying an egg versus Chicago in the regular-season debut of brand-new Levi's Stadium, and maybe another road game will do the Niners some good.
Broncos at Seahawks — Sunday, 4:25 p.m. ET, CBS
If you're going to watch any NFL game this week, clear some space on your calendar for this one. It's a Super Bowl rematch, which — strangely enough – – will mark the third time the Broncos and Seahawks have squared off since February (counting a 2014 preseason game in Denver). Both teams were widely expected to enter this marquee Week 3 matchup undefeated, but Seattle slipped up in a trip to San Diego last weekend. How does the saying go? Revenge is a dish best served … quiet? Or something like that? The Broncos will attempt to avenge a 43-8 defeat in Super Bowl XLVIII and silence nearly 70,000 screaming Seattle '12th man' fans in the process.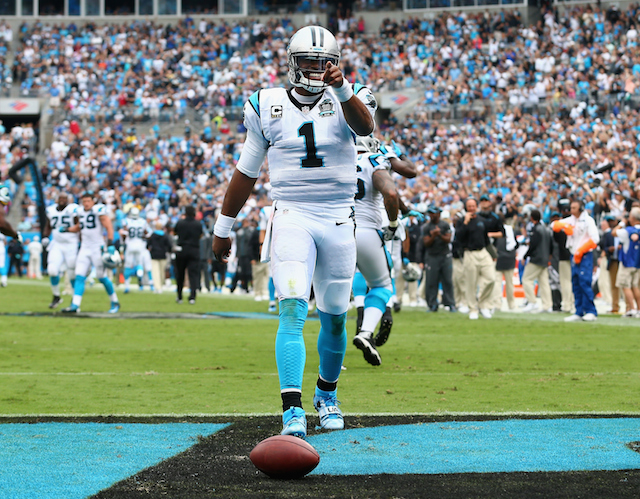 Steelers at Panthers — Sunday, 8:30 p.m. ET, NBC
Honestly, this week's Thursday-Sunday-Monday prime-time slate isn't exceptionally strong, but the best viewing option is probably Pittsburgh at Carolina. The Panthers have looked solid in two wins so far this year (including one in which Cam Newton didn't play), and pose a stiff challenge for Ben Roethlisberger and the Steelers. A win over the defending NFC South champion could be just what Pittsburgh needs to get rolling, with winnable games against the Bucs, Jaguars, and Browns coming up next. Expect a physical contest (with both teams trying to establish the run), which will be nothing new for the visitors.