NFL: 7 Predictions for the Rest of the Season
As usual, the past week of action in the National Football League did not disappoint. We were treated to an overtime game on Thursday Night Football to kick off the week, we saw eight total games decided by three points or less, we saw five teams improve to 4-0, and we saw the Sunday Night Football game come to an end only 13 seconds into overtime. All said, Week 4 of the 2015 NFL season was another great example of why the NFL is by far the most popular professional sports league in the United States. With that being said, here is a look at the seven biggest takeaways from Week 4.
1. The New York Giants are the front-runners in the NFC East.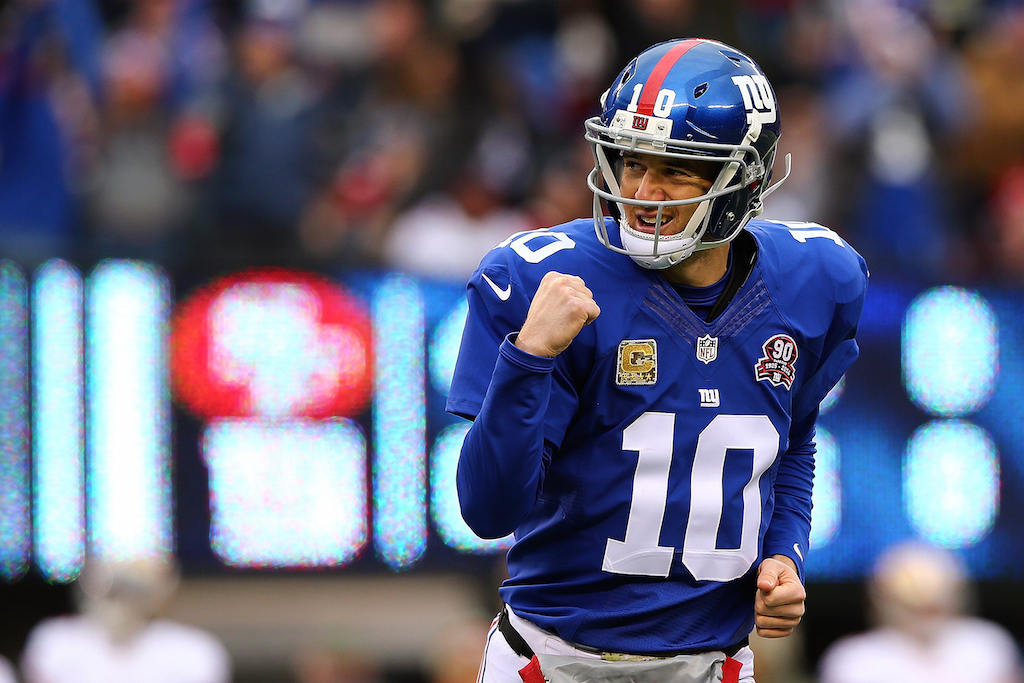 Heading into the regular season, the Philadelphia Eagles and the Dallas Cowboys were widely viewed as the top two contenders in for the NFC East title in 2015. After four weeks of action, neither team appears to be destined for the postseason. The Eagles are now 1-3 and look like a team that is in complete disarray. The Cowboys are 2-2, but will be without their two best offensive players, quarterback Tony Romo and wide receiver Dez Bryant, for at least another month. The New York Giants, on the other hand, are 2-2 and appear to be firing on all cylinders both offensively and defensively. On top of that, Tom Coughlin's team has a very favorable schedule going forward with only two or three games where we could see them go in as the underdogs. At this point, the Giants are our pick to win the NFC East.
2. Minnesota Vikings quarterback Teddy Bridgewater has the potential to be special.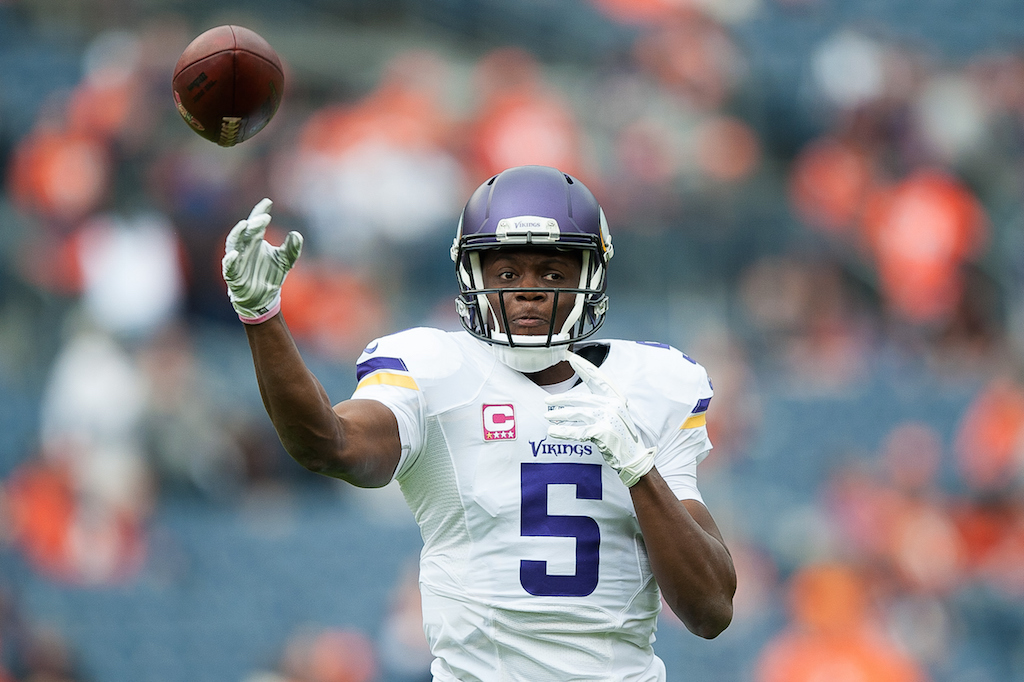 In their first four games of the season, the top-ranked Denver Broncos defense has faced quarterbacks Joe Flacco, Alex Smith, Matthew Stafford, and Teddy Bridgewater. You may find this surprising, but Bridgewater was far and away the best of the four when it came to handling Denver's dominating pass-rush and top-notch secondary. Here is a look at the quarterback rating for each quarterback against the Broncos this season:
Flacco:  38.2
Smith:  53.9
Stafford:  74.5
Bridgewater:  92.4
Moreover, Bridgewater showed the mobility to escape Denver's pass rush, the ability to improvise and make plays downfield throws after broken pass protection, and the toughness to stand in the pocket and deliver accurate throws while knowing that he was going to take a hit. He still has a ways to go before we will call him elite, but Bridgewater has shown that he has the make-up of a future All-Pro quarterback.
3. 2015 is shaping up to be a wasted season for the Dallas Cowboys.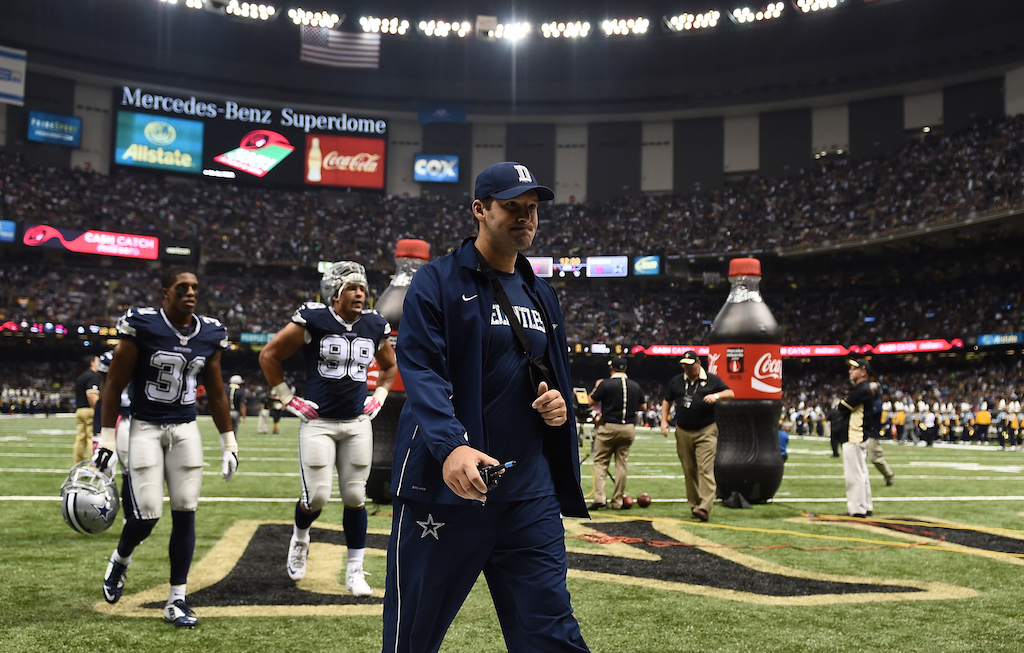 Heading into the 2015 season, expectations were sky-high for the Cowboys. They were coming off a 12-4 regular season and a trip to the Divisional round of the NFC Playoffs in 2014, and had spent much of their offseason making moves to strengthen their defense. Their defense has undoubtedly improved, but it may be all for naught, as they are going to struggle to beat any of the remaining teams on their schedule without quarterback Tony Romo and wide receiver Dez Bryant in their lineup. Romo and Bryant will both be out for at least one more month – likely longer – and by the time they return, the Cowboys may already be out of the NFC postseason race.
4. The Pittsburgh Steelers could go winless while quarterback Ben Roethlisberger is out of the lineup.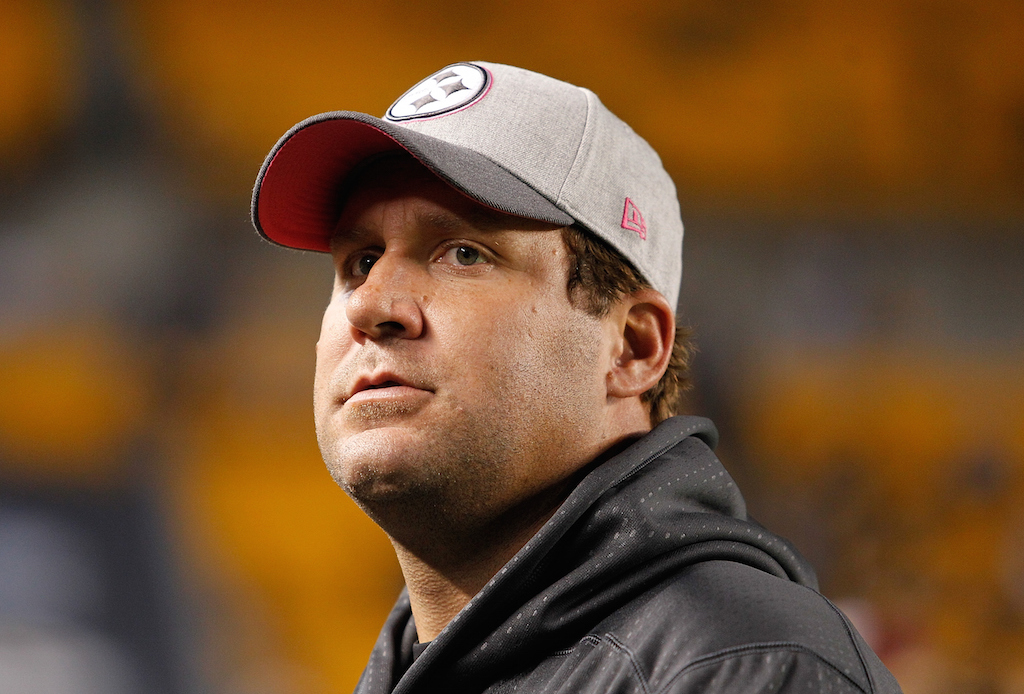 This may be a bit of an exaggeration seeing as how the Steelers had several opportunities to beat the Baltimore Ravens in their first game without Roethlisberger under center. That said, they have an extremely difficult stretch of their schedule coming up (they will likely be underdogs in their next four games), and if things don't improve in a hurry offensively, they idea that they could go winless with Roethlisberger out of the lineup could very well become a reality.
5. Chip Kelly may not last very much longer in Philadelphia.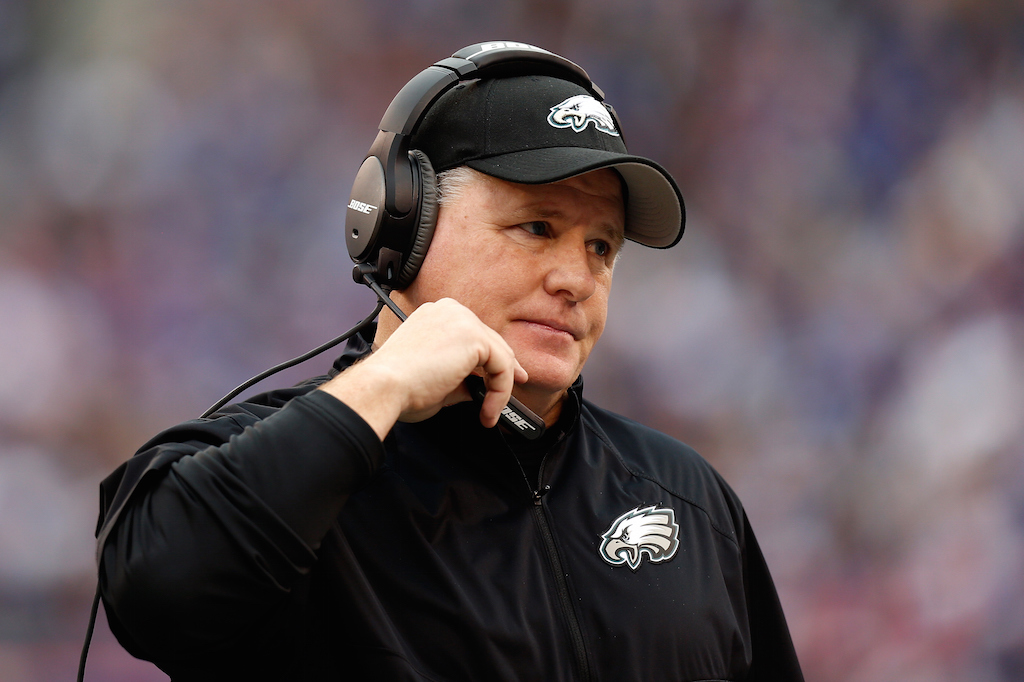 After an offseason full of head-scratching moves, Kelly has put a lot of pressure on himself to win games or face the chopping block. Through four games, things aren't looking promising for Kelly or the Eagles playoff hopes. Cornerback Byron Maxwell and running back DeMarco Murray, both high-priced free agent acquisitions, have both looked like busts so far. Also, Philadelphia's offensive line has struggled with consistency issues all year, which should come as no surprise after Kelly opted to cut offensive guards Todd Herremans and Evan Mathis, who are both Pro Bowl caliber players, this offseason. If Kelly and the Eagles are unable to get their season turned around in a hurry, we wouldn't be the least bit surprised to see team owner Jeffrey Lurie cut ties with Kelly when the regular season come to a close.
6. We could see several teams change placekickers over the next few weeks.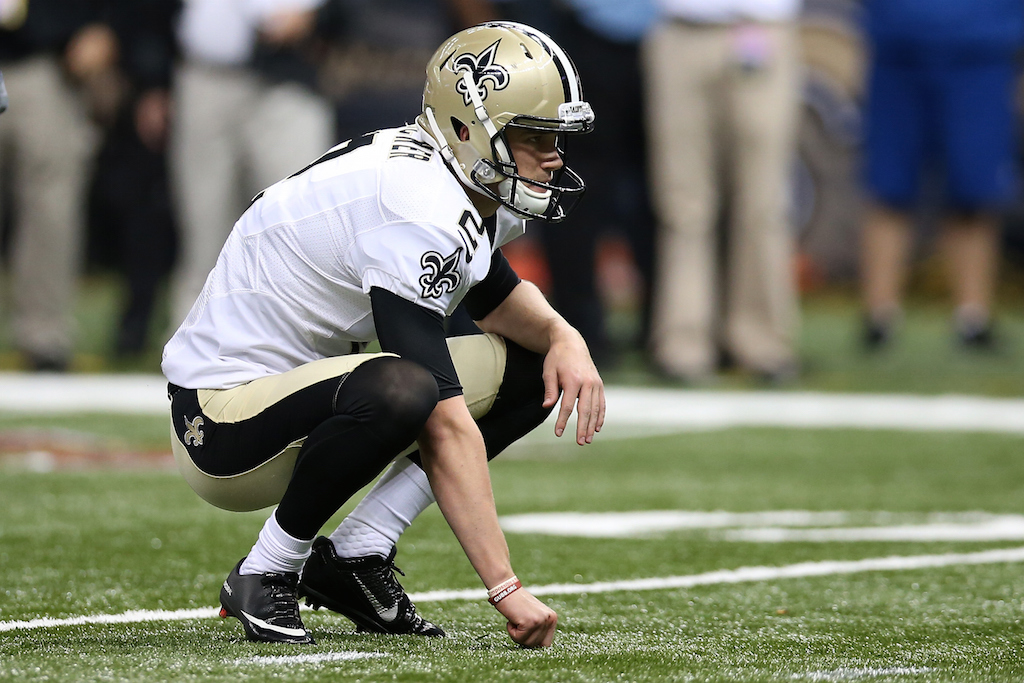 The kicking issues around the league in Week 4 have been well documented. So far, we have already seen the Pittsburgh Steelers cut 11-year NFL veteran Josh Scobee and the Tampa Bay Buccaneers cut rookie Kyle Brindza. The New Orleans Saints are reportedly working out kickers today after Zach Hocker clanked a potential game-winning 30-yard field goal off the upright on Sunday Night Football against the Dallas Cowboys, and the Jacksonville Jaguars are rumored to be considering other options after Jason Myers missed two potential game-winners against the Indianapolis Colts. All said, we could see has many as five new starting placekickers in Week 5.
7.  The Seattle Seahawks are extremely happy to have Kam Chancellor back in their lineup.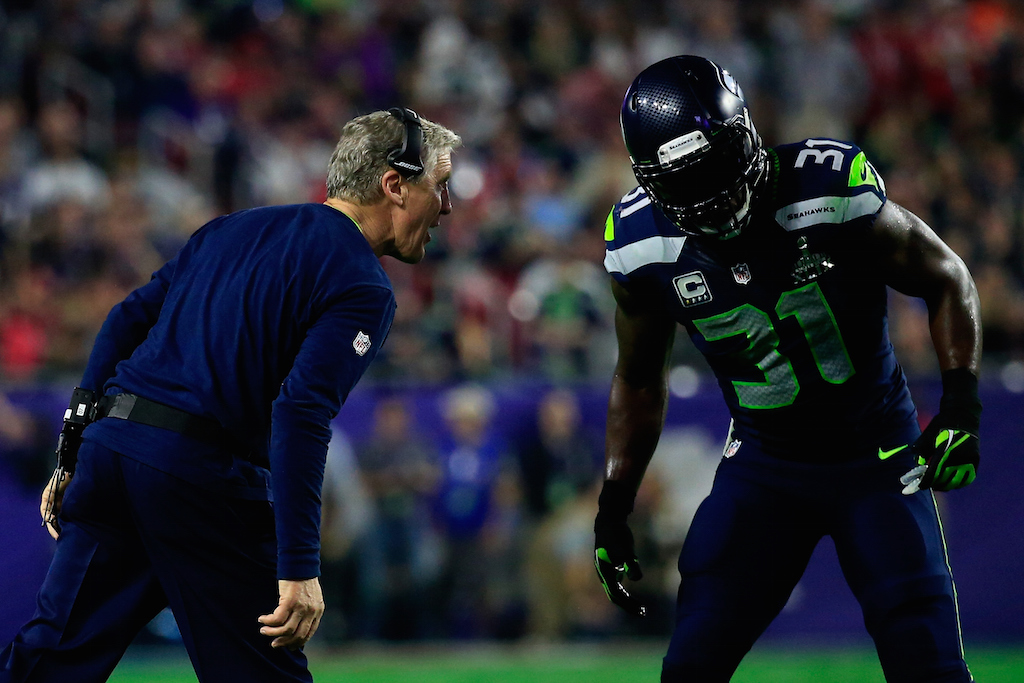 In their two games without Chancellor in the lineup, the Seahawks gave up an average of 30.5 points per game. In their two games with Chancellor in the lineup, they have given up an average of 5 points per game. Granted, one of the games they played with Chancellor was against the Chicago Bears with Jimmy Clausen at quarterback, but there is no denying that the Seahawks are a completely different team with No. 31 on the field. And of course, had Chancellor been out of the lineup, this game-changing play may have never happened.
All statistics courtesy of Pro-Football-Reference.