NFL Week 5: 6 Games You Need to Watch
It's that time of the week again! Time to plan out and arrange your weekend football viewing around all of the other events, responsibilities, or conflicts happening in your busy life. We want to be helpful to you in this endeavor, so we've analyzed the Week 5 NFL schedule and picked out a half-dozen games that are worth your time and interest — of course, in addition to your favorite team's game, the matchups that will make or break your fantasy team, etc.
Without further ado, here are the six NFL Week 5 games you need to watch listed in chronological order.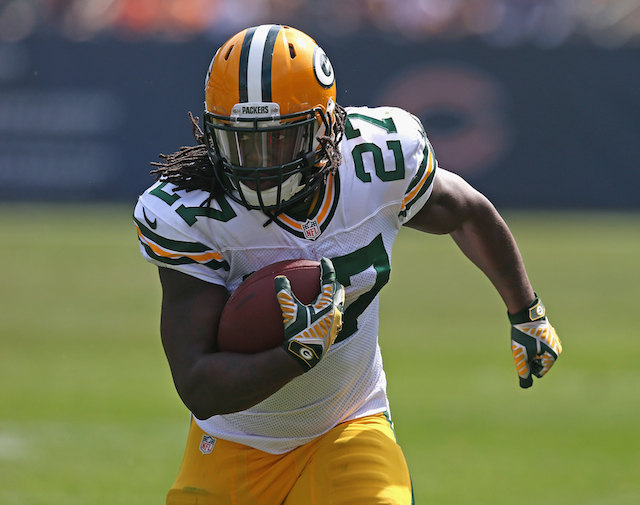 Vikings at Packers — Thursday, 8:25 p.m. ET, CBS and NFL Network
The Teddy Bridgewater era got off to a solid start for Minnesota with 317 passing yards Sunday. Well, until the rookie quarterback sprained his ankle in the 41-28 victory over Atlanta, that is. Tune in to Thursday's game to see which quarterback is under center for the visitors. Will Bridgewater be able to go on three days' rest? Or does Christian Ponder get the nod for Minnesota? Another week, another crucial NFC North battle: the Vikes and Pack come in to Thursday both tied with Chicago at 2-2, just a game back of Detroit.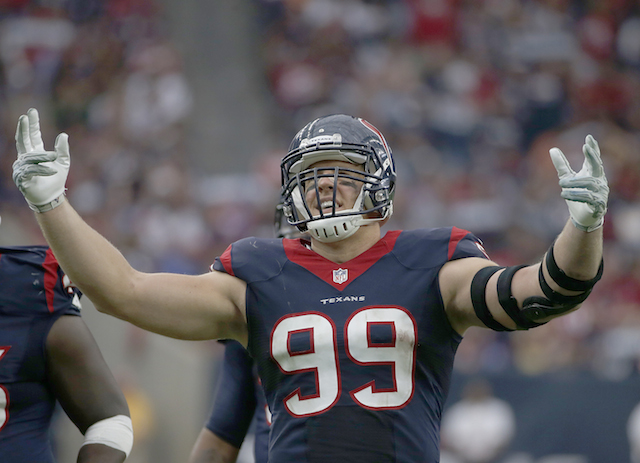 Texans at Cowboys — Sunday, 1:00 p.m. ET, CBS
Don't look now, but there are two 3-1 teams in the state of Texas. Who would have guessed that a month ago? Houston and Dallas square off Sunday afternoon at AT&T Stadium with the Cowboys looking for a fourth straight victory. J.J. Watt and company could double their win total from 2013 with an upset in Big D. The Texans could use a big game from running back Arian Foster, who was less than 100 percent a week ago (8 carries, 6 yards).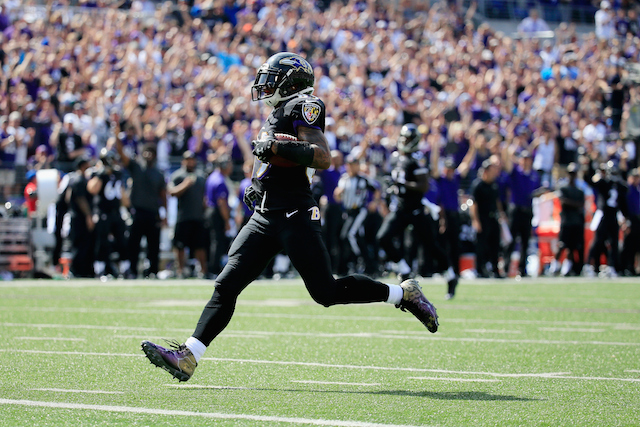 Ravens at Colts — Sunday, 1:00 p.m. ET, CBS
NFL passing leader Andrew Luck (1,305 yards through the air) will be looking for another big game when Baltimore comes to town Sunday, as the Colts try to earn their third straight win. Standing in his way? A red-hot Ravens squad that has won three in a row by nearly 17 points a game. Their quarterback is no slouch, either — Super Bowl XLVII MVP Joe Flacco has also thrown for more than 1,000 yards to start the 2014 season. There could be quite a few points on the Lucas Oil Stadium scoreboard when this one is over.
Cardinals at Broncos — Sunday, 4:05 p.m. ET, FOX
The Broncos and Cardinals should enter Sunday's matchup — one of just two on the Week 5 NFL schedule between teams with winning records — relatively fresh, as both ballclubs had byes a week ago. Arizona still doesn't know if Carson Palmer will be ready and available for duty, but Drew Stanton has done a solid job filling in for the last couple of games. Whichever quarterback plays will need to take advantage of facing the 30th best passing defense in the league if Arizona is going to remain undefeated for another week.
Chiefs at 49ers — Sunday, 4:25 p.m. ET, CBS
Two of the most impressive teams from the past weekend face off Sunday afternoon in the late game. Last time out, San Francisco handed the Eagles their first loss, while the Chiefs stomped New England on Monday night. To stay on the winning side of the ledger, the 49ers will need to play a cleaner game after allowing Philly to score a trio of non-offensive touchdowns Sunday (blocked punt return, interception return, and punt return). Kansas City's just hoping they can get three touchdowns from Jamaal Charles every time out: that would be a solid recipe for success this season.
Bengals at Patriots — Sunday, 8:30 p.m. ET, NBC
The undefeated Bengals face a stiff test Sunday night in Foxboro, while the Patriots will be trying to right the ship at home. No matter what's caused New England's problems to this date, Bill Belichick is adamant that the team has moved "on to Cincinnati" (saying so five straight times in a press conference Monday). On Sunday, we'll find out if Belichick is right. Keep an eye on Bengals quarterback Andy Dalton: he'll need to move the ball against the league's best pass defense to open up running lanes for Gio Bernard and Jeremy Hill.