NFL Week 9: 6 Games You Need to Watch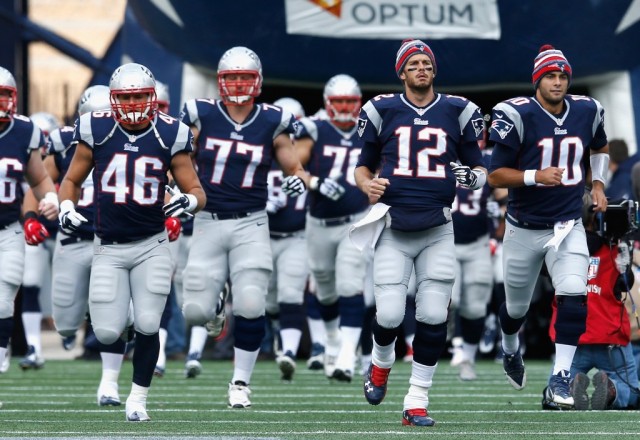 It's that time of the week again. Time to plan out and arrange your weekend football viewing around all of the other events, responsibilities, or conflicts happening in your busy life. We want to be helpful to you in this endeavor, so we've analyzed the Week 9 NFL schedule and picked out a half-dozen games that are worth your time and interest (in addition to your favorite team's game, the matchups that will make or break your fantasy team, etc., of course). Without further ado, here are the six Week 9 NFL games you need to watch, listed in chronological order.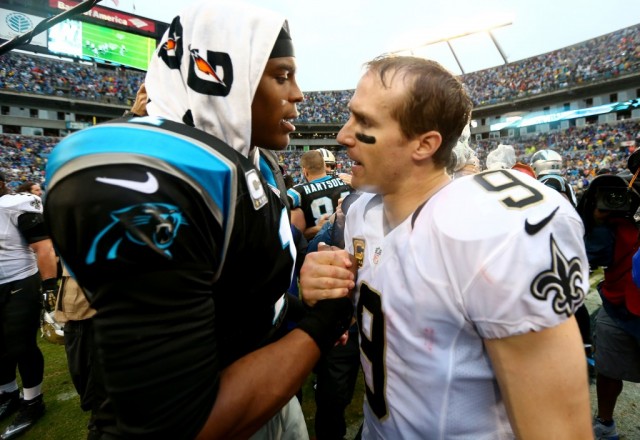 Saints at Panthers — Thursday, 8:25 p.m. EST, NFL Network
If you're a glass-half-empty kind of person, Thursday night's matchup of New Orleans and Carolina is simply a regular-season game between two teams with losing records. If you're a glass-half-full kind of person, Thursday night's matchup of New Orleans and Carolina is a showdown between the top (or more likely, only) contenders for the NFC South championship, and could go a long way toward deciding which team represents the division when the playoffs roll around in January. For that reason, we'll be watching Thursday night.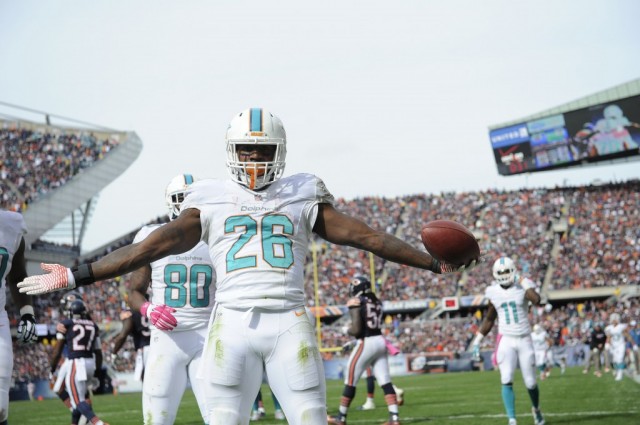 Chargers at Dolphins — Sunday, 1:00 p.m. EST, CBS
If the season were to end today, the pair of AFC wild card slots up for grabs would go to two of the six conference teams with only three losses: Buffalo, Miami, Baltimore, Pittsburgh, San Diego, Kansas City. That means Sunday's battle between the Chargers and Dolphins could have significant playoff implications. And since the Dolphins have only been to the playoffs once since 2001, that's a rare enough concept to which you should probably be paying attention when the teams kick off.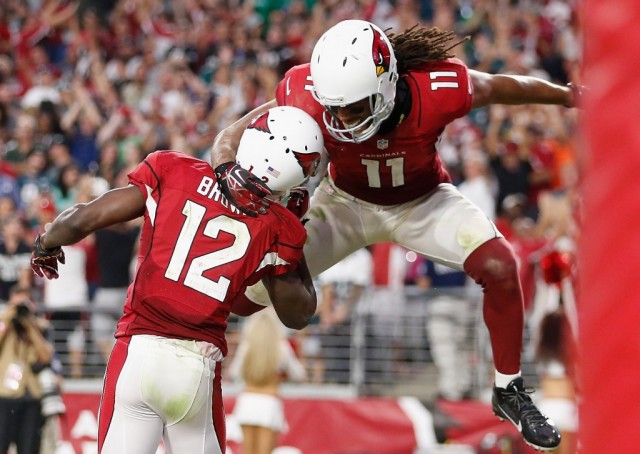 Cardinals at Cowboys — Sunday, 1:00 p.m. EST, FOX
Another week, another test for Bruce Arians' Cardinals, a team that is looking more and more like a serious contender for the NFC championship. Arizona has the best record in the conference and owns victories over the Chargers, 49ers, and Eagles. A win at NFC East leader Dallas (on the heels of Sunday's last-minute triumph over Philly) would further fill the Arizona bandwagon. Will Tony Romo be available for the Cowboys? (Why not just ask Jerry Jones?)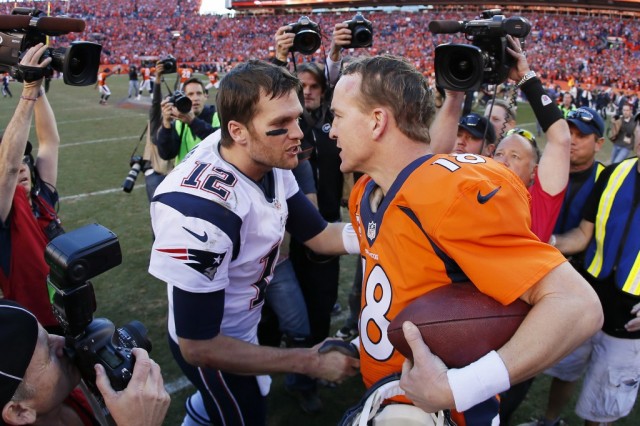 Broncos at Patriots — Sunday, 4:25 p.m. EST, CBS
The best game of the weekend is Denver at New England late Sunday afternoon, or as it's better known, the 16th edition of Peyton Manning vs. Tom Brady. The victor will own the best record in the AFC and the inside track on home-field advantage. (Denver and New England currently occupy spots one and three in our latest NFL power rankings.) As far as the Brady-Manning duel goes, we probably won't get to see these rivals face off many more times, so prioritize this time slot accordingly.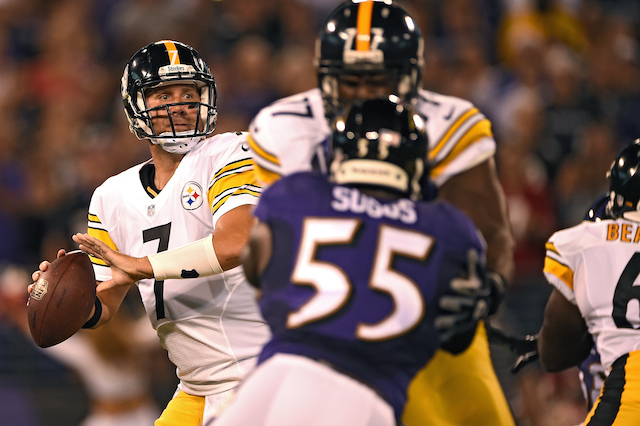 Ravens at Steelers — Sunday, 8:30 p.m. EST, NBC
The aforementioned three-loss Ravens and Steelers square off under the lights Sunday night with Pittsburgh looking to avenge a 20-point defeat from Week 2. Both teams have been playing well on the offensive side of the ball lately, as evidenced by Joe Flacco's five touchdown passes in 16 minutes at Tampa Bay, and the Steelers dropping 51 points on the Colts last time out. The winner of this game will have AFC North leader Cincinnati squarely in their sights.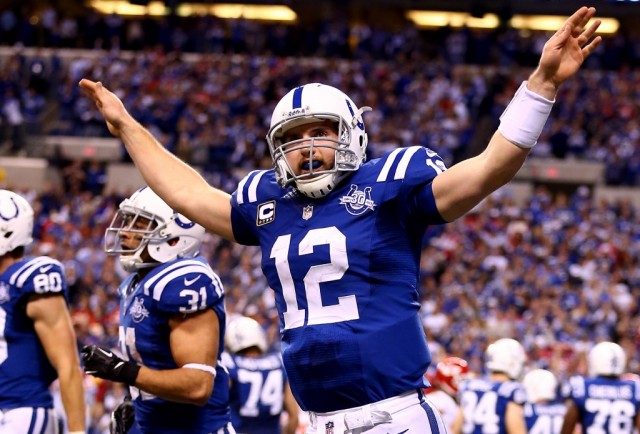 Colts at Giants — Monday, 8:30 p.m. EST, ESPN
If the Giants are going to hand Indianapolis a second straight loss Monday night, they'll need a big performance from their defense (currently ranked 27th in the league) to slow down league passing leader Andrew Luck. New York is entering a brutal part of the schedule, with Indy, Seattle (away), San Francisco, and Dallas looming between now and November 23. The Giants usually play better in the latter portion of the season — will that be true in 2014 as well?