NFL: What Does it Actually Cost to Go to a Super Bowl?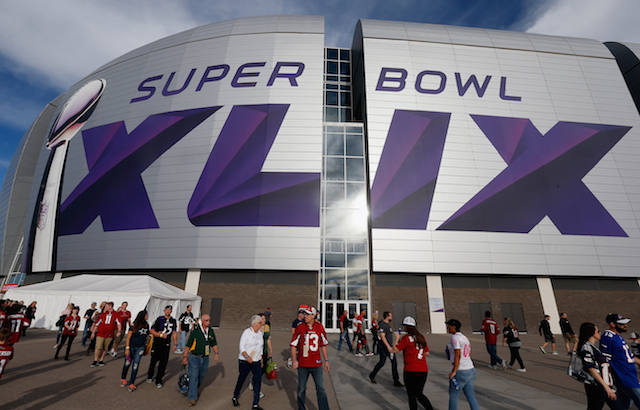 Attending a Super Bowl is on the bucket list of nearly every avid football fan in the world. The problem is that attending the big game is not financially doable for most people as the magnitude of the game has grown so much that the annual event is at a point where it has priced-out the average fan. This got us thinking: What exactly does it cost to attend a Super Bowl?
We did a little digging and have come up with some fairly astonishing figures. With help from Expedia, TiqIQ, and TicketCity, we have calculated exactly what it would cost for a person from either Boston, Mass., (home of the New England Patriots) or Seattle, Wash., (home of the Seattle Seahawks) to attend Super Bowl XLIX in Glendale, Ariz. For the three night, four day trip from January 30 to February 2, we considered airfare, hotel, rental car, gameday parking, and game tickets in our calculation.
Here is a look at what we came up with.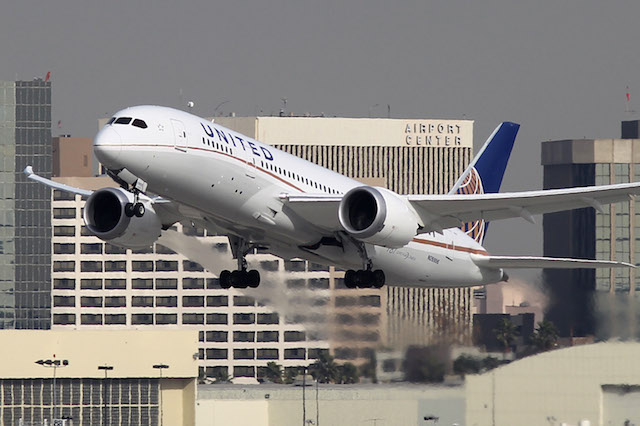 Airfare: Departing January 30, returning February 2
Boston to Phoenix (non-stop, round trip): $2,150
Seattle to Phoenix (non-stop, round trip): $950
According to recent data from Expedia, a non-stop, round-trip plane ticket from Boston to Phoenix will range in price from $2,000-$2,300, while a non-stop, round-trip plane ticket from Seattle to Phoenix will range in price from $800-$1,100.
For reference, the same ticket one week later from Boston to Phoenix ranges in price from $486-$646, and from Seattle to Phoenix ranges in price from $374-$475.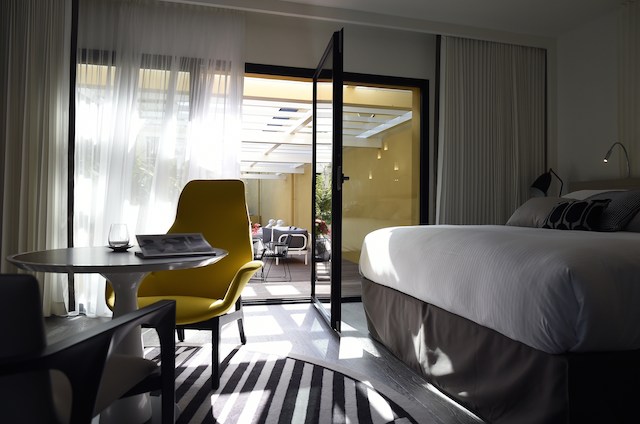 Hotel: January 30 – February 2
Average price per night: $482
Total hotel cost (three nights): $1,446
This average price reflects Glendale, Ariz., the home of University of Phoenix Stadium, and all surrounding areas. According to Expedia, the average hotel in Glendale is going for $600 per night, while hotels in Scottsdale range from $400-$2,000 per night, hotels in Phoenix range from $300-$2,000 per night, and hotels in Mesa range from $40-$800 per night.
Rental car: January 30 – February 2
Average total midsize car price (daily rate plus taxes): $415
Some people may choose to bypass renting a car, but those people will likely run up a similar tab using Uber, Lyft, or cabs to get around for four days. Let's not forget: Glendale is 35-45 minutes from Scottsdale and Phoenix by car.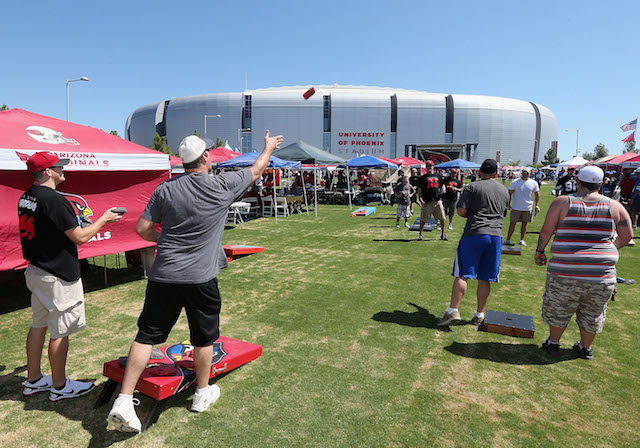 Gameday parking
Average parking pass price: $185.17
According to Chris Matcovich from TiqIQ, parking passes in official University of Phoenix Stadium lots are selling for an average of $185.17.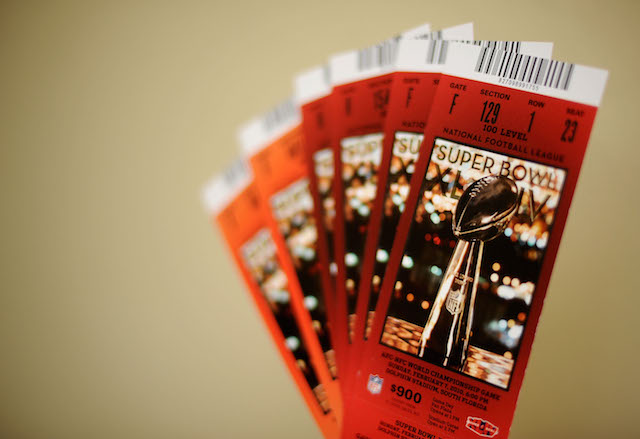 Game tickets
Average ticket price: $3,917.73
According to data from Ashley Kubiszyn from TicketCity, as of Tuesday (six days out from gameday), the average ticket for Super Bowl XLIX has sold for $3,917.73, which is up almost $1,700 from a year ago at the same time.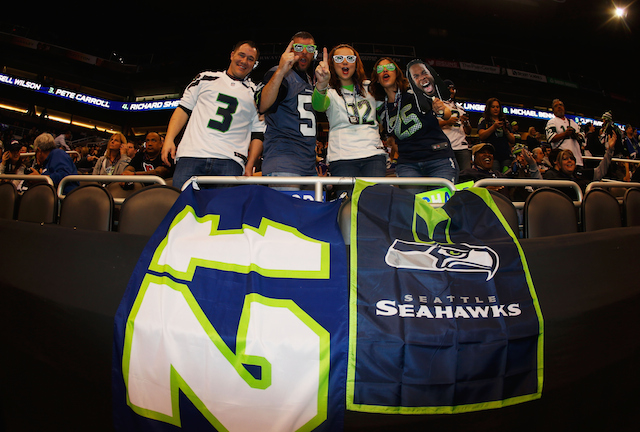 Total cost
From Boston:  $8,113.90
From Seattle:  $6,913.90
The above figures represent the total costs for one person only. As you can see, the average costs associated with attending a Super Bowl are borderline outrageous, and seem to be increasing every year.