NFL: What Getting Vernon Davis Means for the Broncos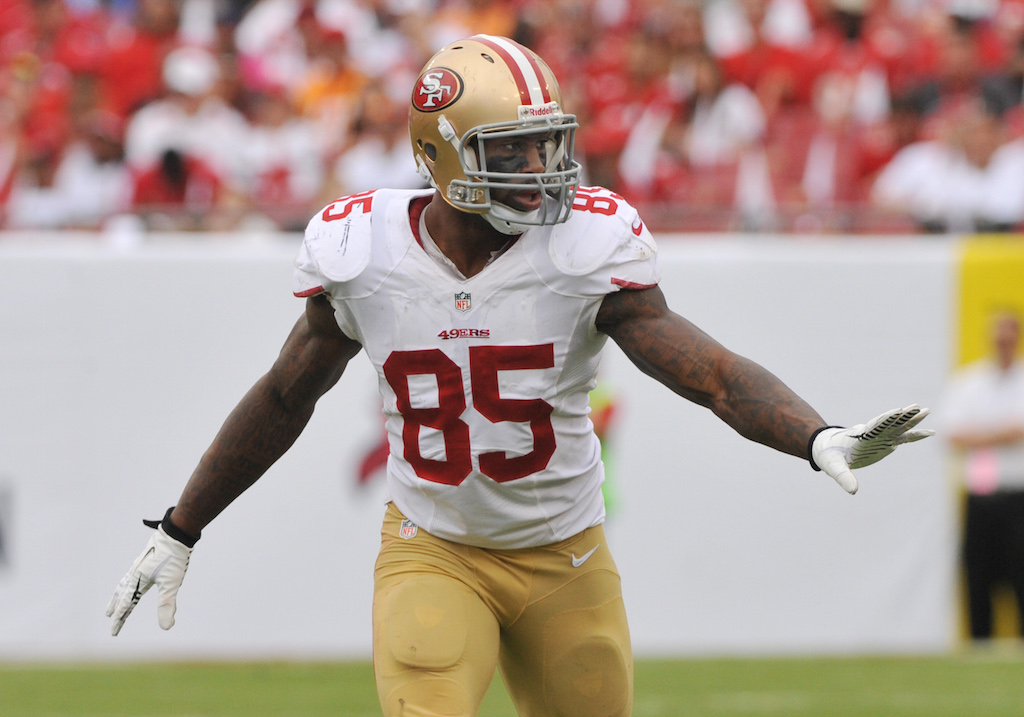 If there were any lingering questions as to how committed the Denver Broncos are to winning the Super Bowl 50 title in 2015, they were answered on Monday afternoon when the team acquired two-time Pro Bowl tight end Vernon Davis in a trade with the San Francisco 49ers. The move came on the eve of the league's annual trade deadline and one day after the Broncos played their best offensive game of the season in a dominant 29-10 win over the previously unbeaten Green Bay Packers.
The trade was yet another clear-cut example of Denver Broncos Executive Vice President of Football Operations/General Manager John Elway's propensity for making bold, aggressive personnel moves, and also sent a message to the rest of the league that the Broncos have their sights set on bringing home the franchise's third Lombardi Trophy this coming February.
In case you missed it, in their first year under head coach Gary Kubiak, the Broncos have gone from being an offensive juggernaut — led by future Hall of Fame quarterback Peyton Manning — to being a team that is on pace to have one of the best defenses in NFL history. In fact, if it weren't for the play of their defense, the Broncos likely would have entered their Week 8 game with a sub-.500 overall record. Truth be told, aside from their game against Green Bay, the Denver offense has been downright dreadful. One of the main reasons for their struggles has been the play of their tight ends, Owen Daniels and Virgil Green.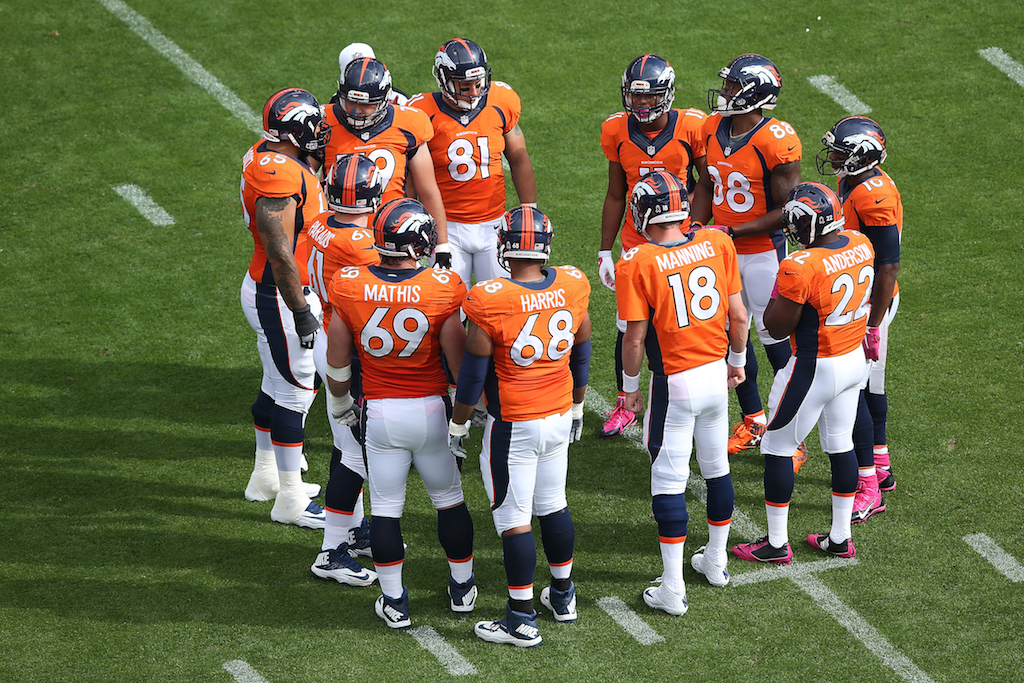 In their defense, Daniels and Green did play much better against the Packers, but at the end of the day, Davis is undoubtedly more talented than either player. In fact, just last week we wrote that Davis was one of two potential trade targets that could save the Broncos' season. And when you consider that the Denver front office had to give up merely a sixth-round pick in 2016 and 2017 to acquire the ultra-explosive Davis as well as a seventh-round draft pick in 2016 from the 49ers, it's hard not to say the Broncos came out as winners in this deal.
While we firmly believe that the Denver got a steal here, it would be foolish to think that Davis will make an immediate impact for his new team. Assuming he passes his physical on Tuesday morning, Davis will join his new teammates for his first practice as a Bronco on Tuesday afternoon. In a perfect world, Elway would have swung this deal last week during the team's bye week to give Davis more time to acclimate to living in a new city and familiarize himself with Denver's playbook and offensive terminology.
As it is, it's hard to imagine Davis developing the trust of Manning or being mentally ready to contribute to the Denver offense this week against the Indianapolis Colts with only three full practices with the Broncos under his belt. With that being said, the Broncos will have amply addressed one of their weaknesses as soon as Davis clicks with Manning and gets comfortable in Kubiak's offensive system.
Furthermore, with an explosive target, such as Davis, in the middle of the field, opposing defenses will find it incredibly hard to slow down the Denver offense — even if Manning, at 39 years old, is nothing more than a shadow of his former self.