NFL: What Should the Denver Broncos Do With CJ Anderson?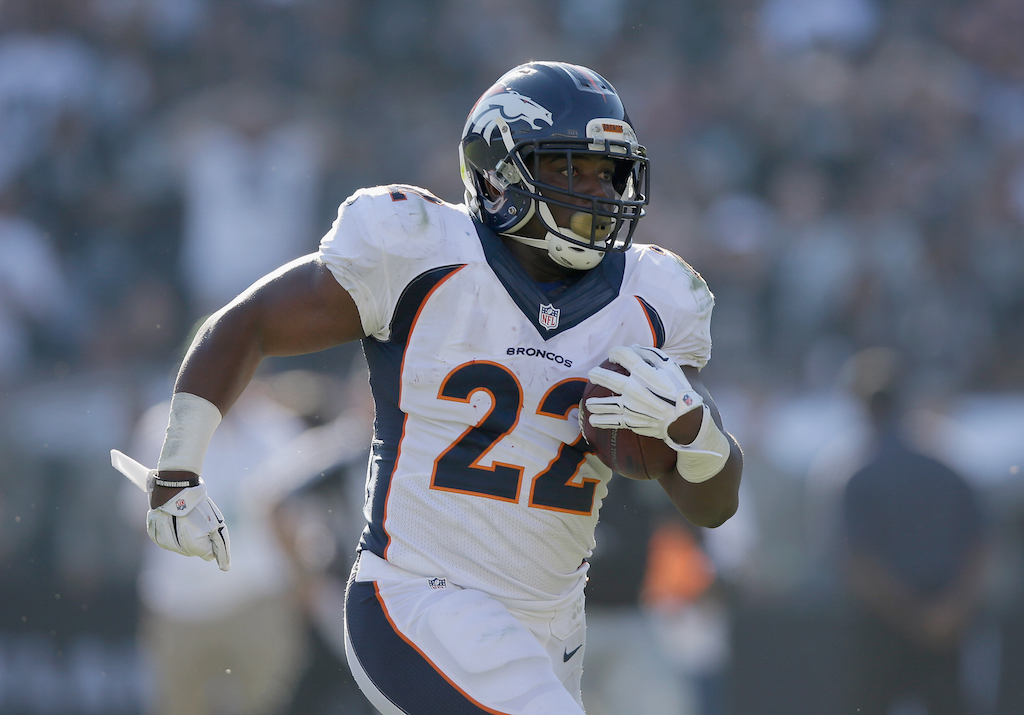 The Denver Broncos' locker room has suffered a mass exodus this offseason. First, there was the retirement of their starting quarterback, five-time NFL MVP Peyton Manning. Next up, they saw defensive end Malik Jackson, who is a rapidly rising star, sign the largest free agent contract of the 2016 offseason (six years, $90 million) with the Jacksonville Jaguars. Jackson was followed out of town by inside linebacker Danny Trevathan, who signed a four-year contract with the Chicago Bears, which reunited him with former Denver head coach John Fox. And then of course there was also the much-ballyhooed departure of quarterback Brock Osweiler, who, despite spending the last four years as the heir apparent to Manning, spurned the Broncos and signed a four-year, $72 million deal with the Houston Texans. On top of that, the team also released a trio of standout veterans in tight end Owen Daniels, offensive guard Louis Vasquez, and long snapper Aaron Brewer.
If the sting of losing the players mentioned above wasn't enough, the Broncos are also now in danger of losing running back C.J. Anderson. In a move that was a head-scratcher to many, the Broncos opted to place a low-round restricted free agent tender on Anderson, which means that if another team were to sign the 25-year-old running back, Denver would receive no draft pick compensation in return. And as it turns out, the Miami Dolphins did just that, signing Anderson to a four-year, $18 million contract that included $10 million in guaranteed money. As a result, the Broncos are now in the unenviable position of having to decide whether or not they want to match the Dolphins offer – which carries a substantially higher salary cap hit than Denver had originally budgeted for the 5-foot-8, 224-pounder – or letting him go to Miami without getting anything in return. [Update, 3/15: Anderson is staying with the Broncos] Here's our take on how the Broncos should handle the situation.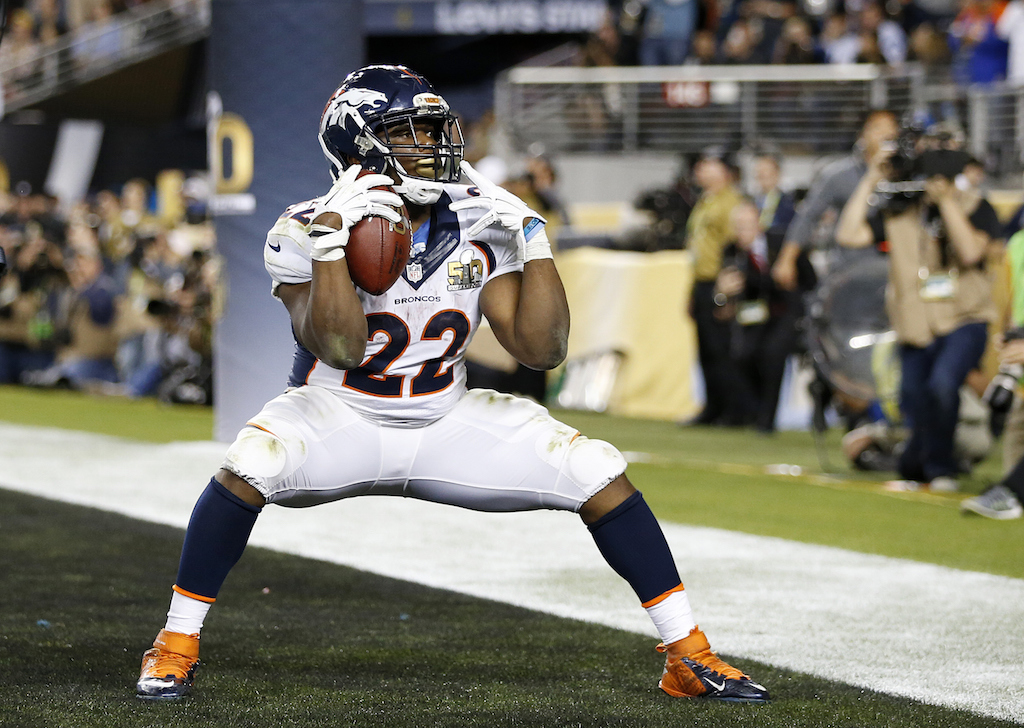 We know that the Broncos (and the majority of teams in the National Football League) view running backs as "a dime a dozen."
Throughout his coaching career, Denver head coach Gary Kubiak has had no problem finding backs to fit his offensive system. When he was with the Houston Texans, Kubiak signed Arian Foster as an undrafted free agent. All Foster did was make four Pro Bowls, two All-Pro teams, win the 2010 NFL rushing title, and become the Texan's all-time leading rusher. In his time as the Broncos offensive coordinator (1995-2005), Kubiak's offense featured diamond-in-the-rough running backs such as Terrell Davis (sixth-round draft pick), Olandis Gary (fourth-round draft pick), and Mike Anderson (sixth-round draft pick). Long story short, when Kubiak's zone-blocking scheme is running at full throttle, it doesn't take an Adrian Peterson or Todd Gurley type of back to find immense amounts of success on the ground.
That said, we don't believe that Anderson is "just another running back." While he has struggled with injuries during his three seasons in the NFL, the former Cal standout has proven that he is easily one of the top backs in the league when he is healthy. In the final eight games of the 2014 regular season (when he stepped into Denver's starting lineup), Anderson ran for 767 yards and eight touchdowns on 162 carries. In 2015, Anderson battled multiple nagging injuries for most of the season, but he still managed to show up and turn in his best performances in the team's biggest games. Against the Green Bay Packers, Anderson ran for 101 yards and a touchdown on 14 carries, against the New England Patriots, he ran for 113 yards and two touchdowns on 15 carries, and in Super Bowl 50 against the Carolina Panthers, Anderson rushed for 90 yards and a touchdown on 23 carries. Moreover, Anderson has a career yards per carry average of 4.8 and is an excellent receiver out of the backfield, as evidenced by his 59 career receptions. What may be the most tell statistic about Anderson's value, though, is the fact that the Broncos went 10-0 (including three postseason wins) in 2015 in games where Anderson had 12 or more carries.
The way we see it, the only risk – and it's a fairly big risk — for the Broncos in matching Miami's offer to Anderson, is their potential concerns over the 2014 Pro Bowler's health. However, we believe that the offer sheet Anderson signed with the Dolphins – a front-loaded $18 million deal spread out over four years – is a fair price to pay for the former undrafted free agent's services. Anderson is one player Broncos General Manager John Elway should keep in Denver.
All statistics courtesy of Pro-Football-Reference. All contract data courtesy of Spotrac.