NFL: What Those $70 Million Deals Mean for All Elite Wide Receivers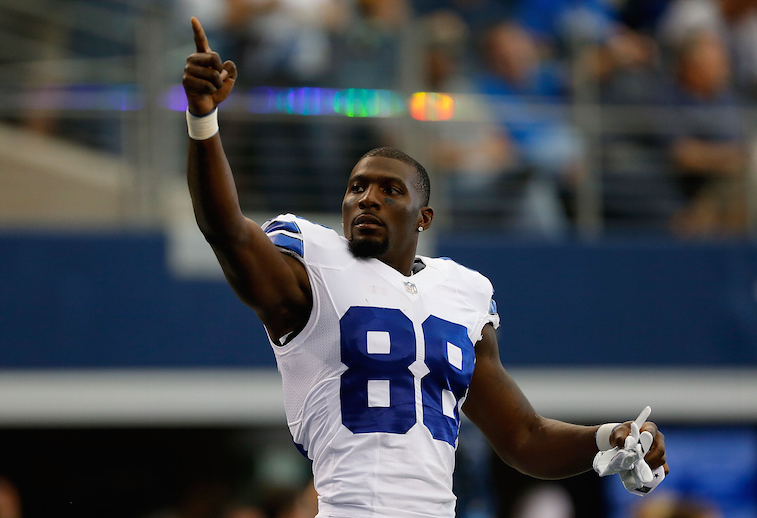 On Wednesday afternoon, wide receivers Dez Bryant of the Dallas Cowboys and Demaryius Thomas of the Denver Broncos became very rich men. Both players had received the franchise tag from their respective teams, which gave them until Wednesday at 4:00 p.m. EST to work out long-term extensions with their team, or they would be forced to play out the season on one-year deals. Just when it was beginning to seem like a forgone conclusion that neither player would get a deal done before Wednesday's deadline, both players received five-year, $70 million contract extensions, which by the way is exactly what we had previously projected. Here is a breakdown of each player's deal.
Dez Bryant
5 years
$70 million in total value
$45 million guaranteed
$32 million paid out in the first two years of the deal
Demaryius Thomas
5 years
$70 million in total value
$43.5 million guaranteed
$35 million in the first two years of the deal
The contracts are set to pay each player an average of $14 million over the next five seasons, which will put them in a tie as the second-highest paid wide receivers in the league behind only Calvin Johnson of the Detroit Lions, who earns $16.2 million per season. Thomas actually had a seven-year, $100 million offer on the table, but opted to sign the shorter deal since the guaranteed money would have been the same.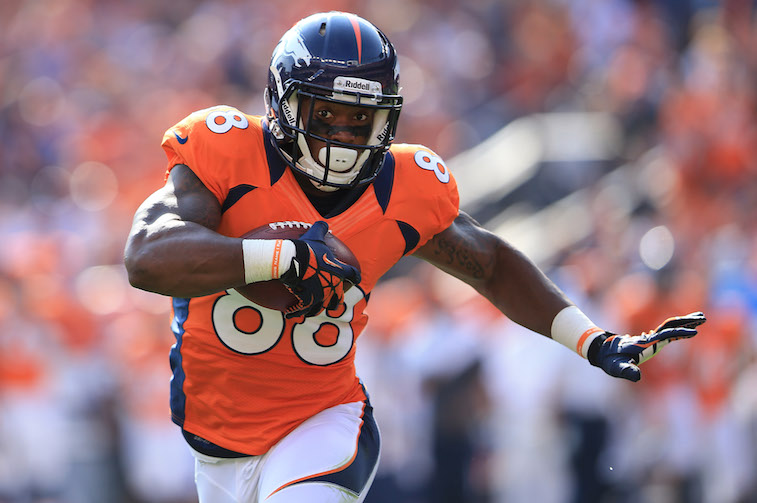 Collusion?
In case you may have missed it, the NFL Player's Association was prepared to pursue collusion charges against the Cowboys and Broncos if Bryant and Thomas hadn't received their new deals prior to the league's Wednesday afternoon deadline. While the charges will likely be dropped by the NFLPA, the fact that the players signed nearly identical contracts makes the aforementioned collusion claims suddenly seem extremely accurate. Both teams have adamantly denied having any role in colluding against the two All-Pro wide receivers, but as it turns out there may have been some legal colluding going on all along.
The two players have different agents – Bryant is represented by Tom Condon and Thomas is represented by Todd France. However, both player representatives are employed by Creative Artists Agency. Only a fool would believe that Condon and France weren't communicating about their negotiations throughout the entire process. That being said, collusion among agents is completely legal in the NFL.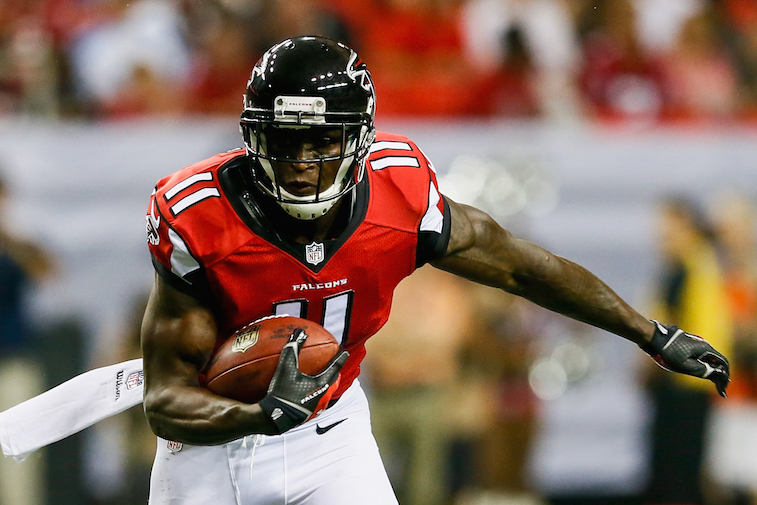 A New Market Value For Elite Wide Receivers
One of the biggest fallouts of big-money contract negotiations is the fact that every new contract that get signed raises the bar higher and higher for future negotiations between teams and the next round of elite players. The deals signed by Bryant and Thomas have set a new precedent for contract negotiations among teams and elite wide receivers. Two players, Julio Jones of the Atlanta Falcons and A.J. Green of the Cincinnati Bengals, are going to be in a similar situation next offseason, and you can bet that they will expect to receive contracts equal to or greater than those of Bryant and Thomas. We would even venture to guess that Jones will receive a contract worth $15 million per year when his rookie contract expires at the end of the 2015 season.
The big winners in this contract negotiation, other than Bryant and Thomas of course, were guys like Jones, Green, Mike Evans, Kelvin Benjamin, DeAndre Hopkins, and Odell Beckham Jr. Expect all seven players to be looking for similar deals, if not more than Bryant and Thomas when they become free agents in the coming years.
All statistics courtesy of Pro-Football-Reference, All Contract data courtesy of Spotrac.