NFL: What Alfred Morris Means for the Dallas Cowboys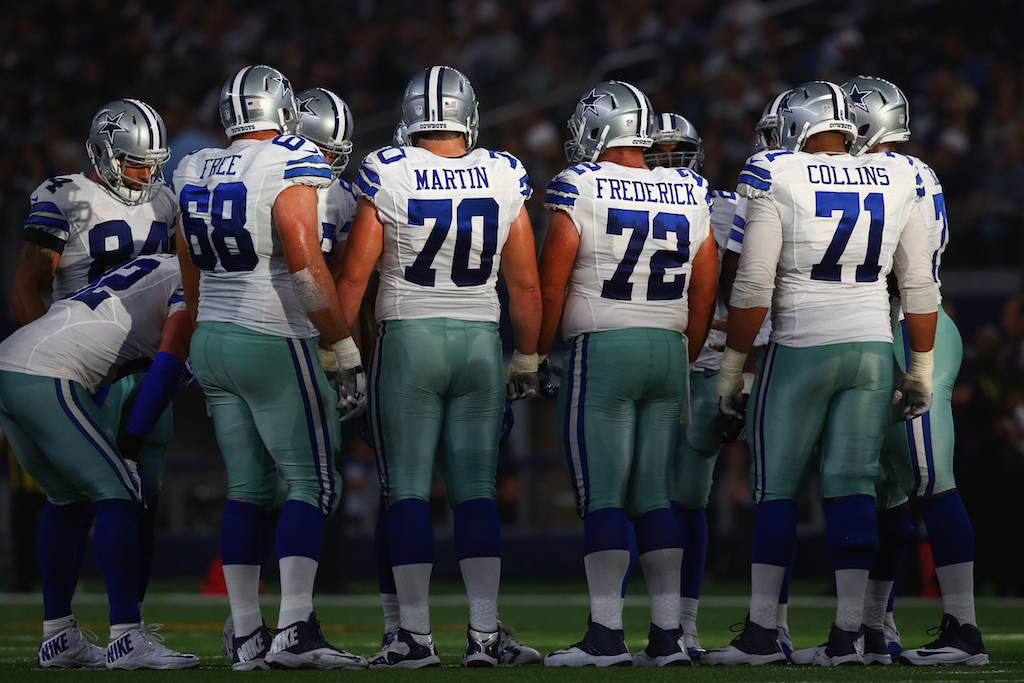 One of the smartest moves Jerry Jones has made during his tenure as the owner and General Manager of the Dallas Cowboys was resisting the temptation to select Johnny Manziel in the 2014 NFL Draft. Instead, the team selected an offensive lineman out of the University of Notre Dame by the name of Zack Martin, and their wise decision paid serious dividends almost immediately.
Martin stepped in as the team's starting right guard from day one of his professional career, and the 6-foot-4, 315-pounder has gone on to earn All-Pro honors in each of his first two seasons. More significantly, though, is the fact that Martin is one of the main reasons why the Cowboys now have arguably the best offensive line in the league.
In 2014, the Cowboys' offensive line paved the way for DeMarco Murray to rush for a league-high 1,845 yards and 13 touchdowns on 392 carries en route to winning the NFL Offensive Player of the Year award. Moreover, their dominant rushing attack that season took a lot of pressure off of quarterback Tony Romo, who earned All-Pro honors for the first time in his career, and most importantly, the team went on to surprise everybody by winning the NFC East with a 12-4 regular season record.
Following the 2014 season, the team lost Murray to the Philadelphia Eagles during free agency, and replaced him in 2015 with a committee of running backs led by veteran Darren McFadden. With all due respect to McFadden, who ran for 1,089 yards last year, it was clear that the Cowboys sorely missed the presence of a dominating workhorse running back in their offensive backfield as they struggled to a 4-12 overall record in 2015. The Cowboys front office responded by signing former Washington Redskins running back Alfred Morris to a two-year contract back in April, and we believe their decision will pay off in a major way in 2016.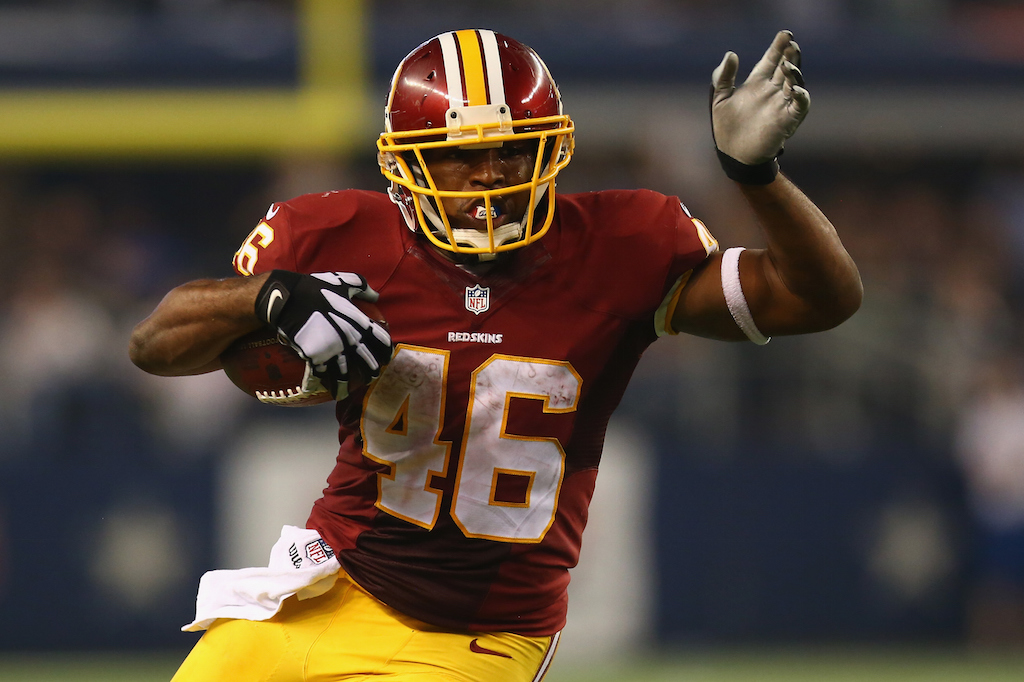 Let's first take a look at what Morris will bring to the table in Dallas. Morris is a between-the-tackles, downhill, throwback-type of running back. He is the kind of player who can carry the ball 15-plus times per game for an entire season and wear an opposing defense down in the fourth quarter. His durability is made even more clear by the fact that he has yet to miss a single game — or start — during his four-year NFL career. (He has played through a few nagging injuries, but has never been dressed in street clothes for a regular season game.)
At 27-years-old, the former Florida Atlantic standout still has plenty of tread left on his tires. In his four years of playing in the National Football League, Morris has run for 4,713 yards and 29 touchdowns on 1,078 carries (to save you some math, that's a 4.4 career yards-per-carry average), and he is one of the best backs in the business at gaining yards after contact. During their brutal Week One loss to the Giants, Morris was able to top his career average on seven carries, rushing for 35 yards. That may not pop on paper, but consider that he ran for five yards per carry (double what rookie Ezekiel Elliot was able to net on 20 carries) and Morris is looking like a great second back, and may be able to wrest more carries from his younger counterpart as the season progresses.
All said, Morris has the skill set to thrive behind the Cowboys' dominant offensive line. What truly makes this signing a potential game-changer for the Cowboys, though, is that if Morris pans out, they should be every bit as good offensively speaking in 2016 as they were during their run to the NFC East title in 2014. They will have a bell-cow running back, a punishing offensive line, a Pro Bowl-caliber tight end (Jason Witten), one of the best wide receivers in the game (Dez Bryant), and a borderline elite quarterback (Romo, assuming he returns from his injury).
When it comes down to it, this offense, assuming everybody stays healthy, is built to control the ball and keep the team's subpar defense off the field. We don't get to say this often, but Jones made an excellent decision in signing Morris.
Statistics courtesy of Pro-Football-Reference.