NFL: What Tom Brady's 400th Touchdown Pass Means for His Career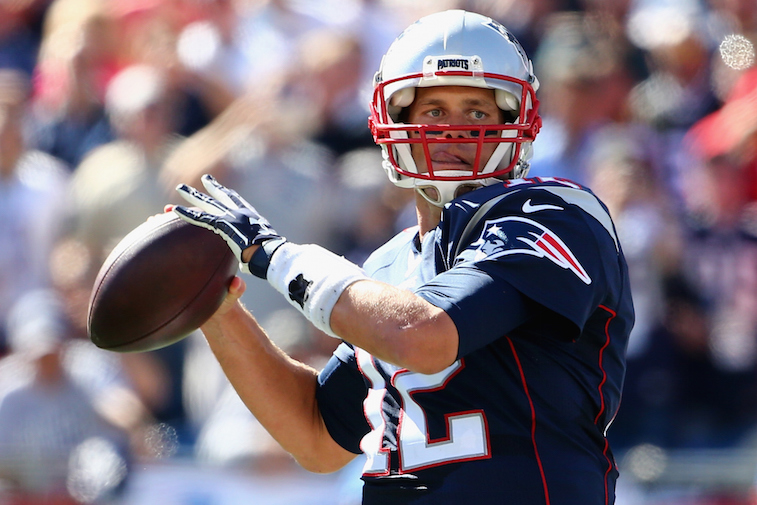 History was made in the New England Patriots' 51-17 win over the Jacksonville Jaguars on Sunday. And no, we aren't talking about Patriots' kicker Stephen Gostkowski setting a new league record for most consecutive successful point after touchdown attempts. With 18 seconds remaining in the first half, New England quarterback Tom Brady connected with wide receiver Danny Amendola for a 1-yard touchdown pass to give the Patriots a comfortable 20-3 lead and essentially put the game out of reach for the Jaguars. At this point, you may be wondering why we are even mentioning a simple 1-yard touchdown pass that occurred in one of the biggest blowouts of the 2015 NFL season. Well, in reality, it may have actually been the most significant play of the weekend.
With his touchdown strike to Amendola, Brady joined Peyton Manning, Brett Favre, and Dan Marino in the very exclusive club of NFL quarterbacks with 400 career touchdown passes. He would go on to add one more touchdown pass in the third quarter to give him 401 for his career, and the 38-year-old signal caller is showing no signs of slowing down anytime soon. If Brady ends up playing seven or eight more seasons, as a personal email of his would suggest he plans to do, there is a good chance that he will challenge Manning for the all-time career touchdown pass record. Here is a look at the current top five in career touchdown passes:
Peyton Manning: 535
Brett Favre: 508
Dan Marino: 420
Tom Brady: 401
Drew Brees: 398
We are fully expecting Brady to overtake Marino for sole possession of third place on this list by the end of the season, but it will probably take two more seasons beyond 2015 for him to move past Favre for second place. When it comes to Manning's all-time record, though, Brady's chances are gloomier.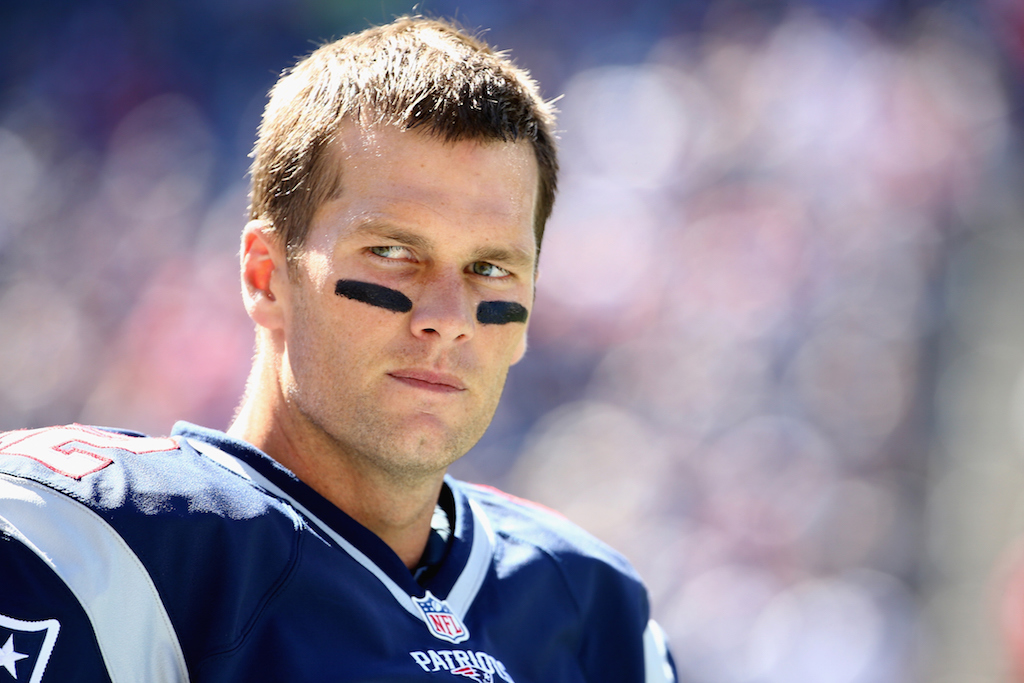 If Manning ends up retiring at the end of the year, he will likely be hanging his cleats up with close to 130 more career touchdown passes than Brady. If that proves to be the case, it would mean that Brady needs to have at least five more seasons with 30 touchdown passes or more to catch Manning, which would mean the four-time Super Bowl champion would have to play at a high level into his mid-40s.
Brady is also working his way up the career leaderboard for career passing yards, career pass completions, and career comeback wins by a quarterback. He is already in the top five in NFL history for all three statistical categories, but if he plays at a high level for long enough, he could very well make a run at those records as well. On top of that, Brady is on pace to break Manning's single-season passing yardage record and seriously challenge his single-season passing touchdowns record. While he has already undoubtedly cemented his place among the greatest quarterbacks in league history, Brady can end the discussion over who was the best to ever play the position by rewriting the NFL record book.
As crazy as this may sound, we are among those who believe that Brady is playing his best football at 38 years old in his 16th NFL season. It's also hard for us to believe that the gangly quarterback prospect out of Michigan, who we saw run a 5.28 second 40-yard dash at the 2000 NFL Scouting Combine, has gone from being a sixth-round draft pick to arguably the best player in NFL history.
Brady threw his first touchdown pass all the way back in week five of the 2001 season, and we're guessing that his last won't come anytime soon.
All statistics courtesy of Pro-Football-Reference.