NFL: What Was the Best Season of Andrew Luck's Career?
Andrew Luck's NFL career was tragically cut short by injuries that forced the former Indianapolis Colt to retire at just 29-years-old. If Luck never returns to the NFL, he will have played in only six seasons as a professional quarterback. Two of those four seasons were cut short by injury and the 2017 season was lost entirely to injury. But the seasons that Luck did play were something special.
The 2014 season will be remembered as the best of Andrew Luck's career
In 2014, Andrew Luck enjoyed the best season of his career. Coming off of back-to-back seasons in his rookie year of 2012 and second year in 2013 in which he threw for 23 touchdowns each, Luck nearly doubled that touchdown pass total when he threw for a career-high 40 touchdown passes in 2014. That total led the NFL that season, edging out Aaron Rodgers' 38 touchdown passes in second place.
Luck also passed for a career-high 4,761 passing yards in 2014, finishing third in the league behind only Drew Brees and Ben Roethlisberger. His monster season led the Colts to an 11-5 record and an AFC South division title.
The season came to a bitter end in the AFC Championship Game when the Colts lost to the New England Patriots 45-7, and Luck had an awful day as he tried to force his team back into the game. But before that dreadful game, Andrew Luck had passed for three touchdowns and 641 yards in wins against the Cincinnati Bengals and Denver Broncos.
The 2018 season wasn't far behind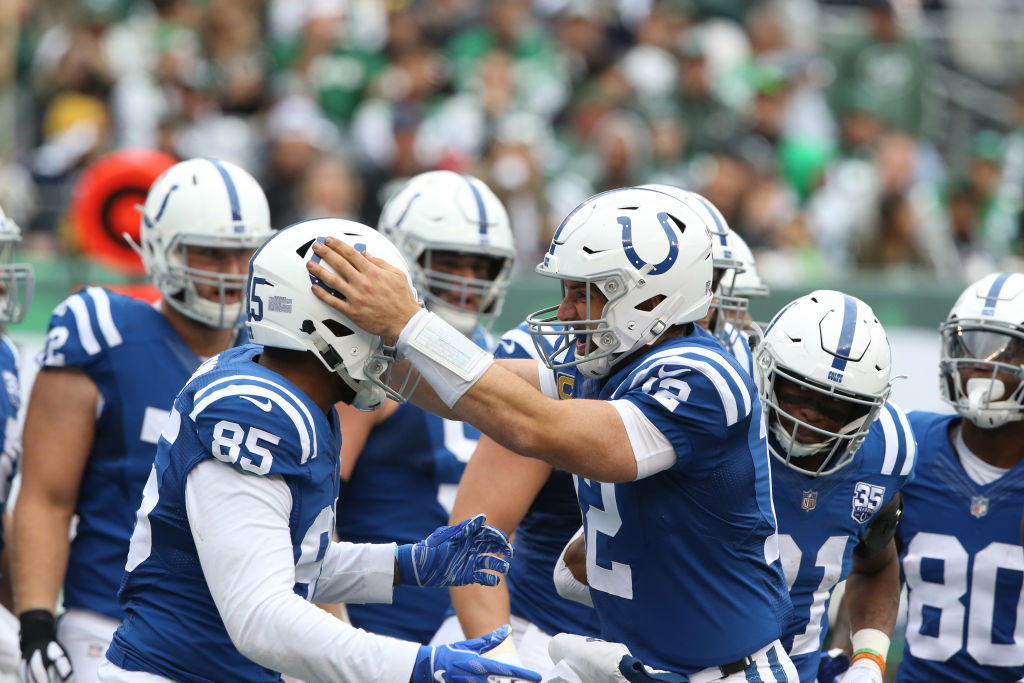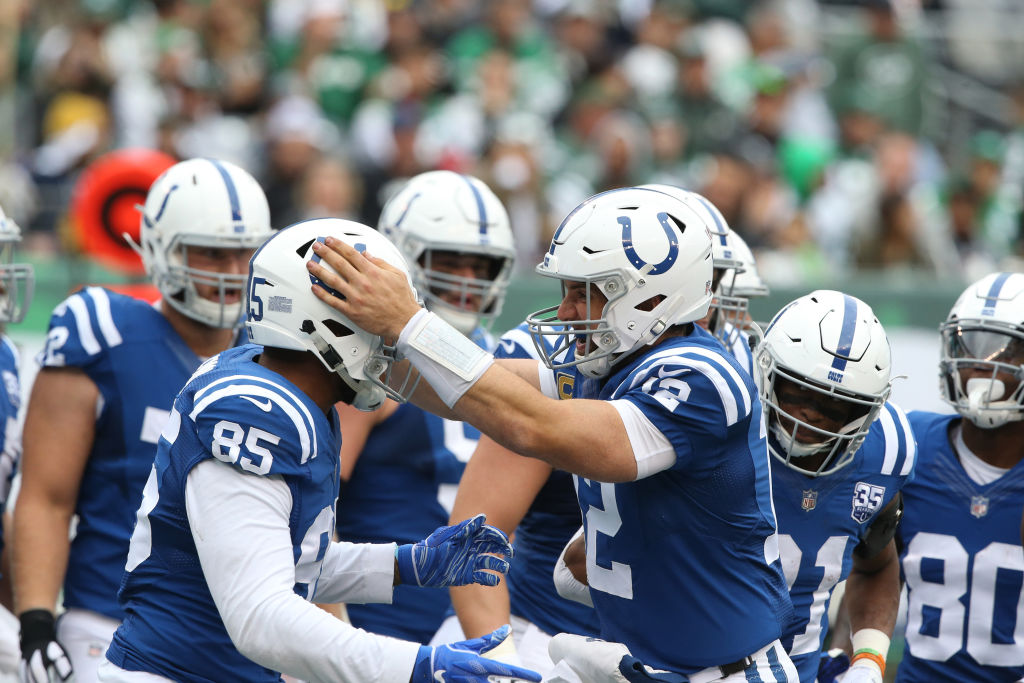 Andrew Luck finished just one touchdown below his career-high in 2018 when he passed for 39 touchdowns. He was second in the NFL only to Patrick Mahomes' remarkable 50 touchdown passes. Luck also finished fifth in the league in passing yardage with 4,593 passing yards.
The 2018 season had a few statistical advantages over the 2014 season though. In 2014, Luck completed 61.7% of his passes, had a passer rating of 96.5, and a quarterback rating of 62.6. He set new career-highs in all three of these categories in 2018, completing 67.3% of his passes and finishing the season with a 98.7 passer rating and a 71.5 quarterback rating.
Putting these seasons into perspective
In the history of the National Football League, there have been only 20 instances ever in which a quarterback has thrown 39 or more touchdown passes in a season. Luck is responsible for 10% of those instances with two of the 20.
Luck joins Peyton Manning, Dan Marino, Drew Brees, Aaron Rodgers, and Tom Brady as the only other quarterbacks to have ever thrown 39 touchdown passes in a season more than once in their career. And he did so having played in only four complete 16-game seasons.
Andrew Luck lost out on $58 million on his current contract and potentially hundreds of millions more in career earnings due to his early retirement. And the fans lost out on seeing one of the generation's best quarterbacks have the chance to reach his potential.