NFL: What We Figured Out During Week 11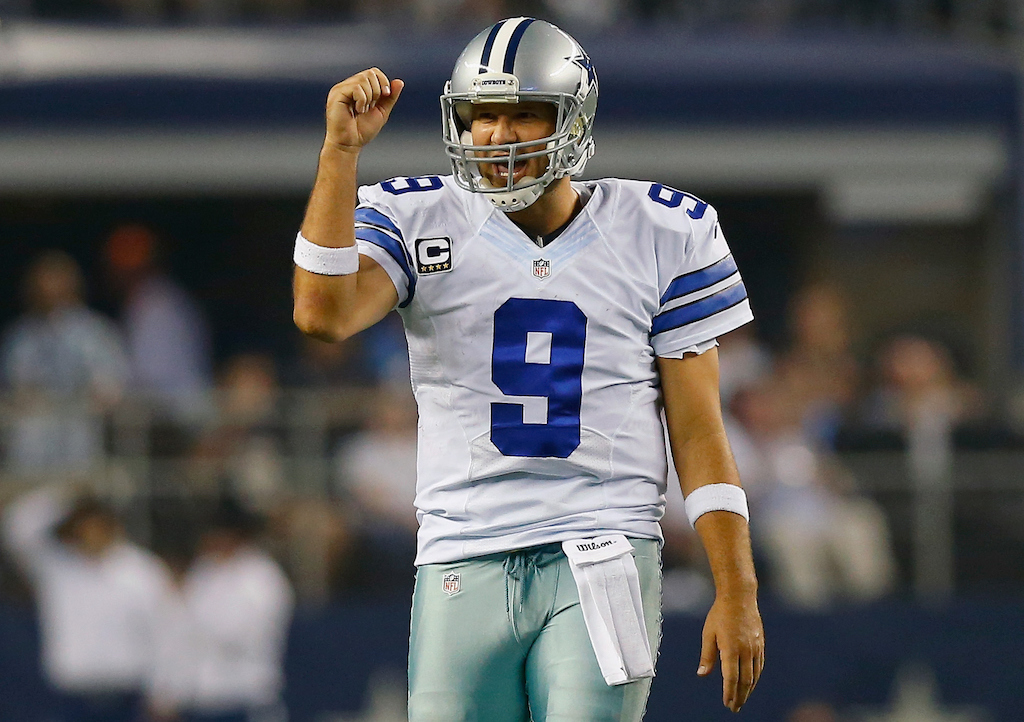 As the NFL football season continues, every weekend becomes more crucial for the 32 teams that make up the league. With each win, confidence builds as teams prepare for a big playoff push. Conversely, each loss leaves a distinct sting for those teams that thought they were in serious contention this season.
Week 11's action taught us a lot about what to expect for the remainder of the campaign. Now, we probably have a clear picture (clearer, at least) of the teams that will duke it out for postseason positioning. We also know which players are going to make the difference in that race. So, without further ado, here are our five big takeaways from Sunday's action:
Tony Romo means everything to the Cowboys
To begin the 2015 season, the Dallas Cowboys rolled to two wins. Then, in their next seven games coming into Week 11, the team lost every time they took the field. Finally, this weekend, the team found the win column again. The common theme in those three victories? Tony Romo started each game.
This game proved how much of a difference Romo makes for the Cowboys, as he returned from a broken clavicle that he suffered in Week 2 to lead the team to a victory over the Miami Dolphins. While his stats weren't exactly brilliant (18-28, 227 yards, 2 touchdowns, 2 picks), his talent level compared to that of Matt Cassel and Brandon Weeden (both filled in for Romo while he was injured) is dramatically higher — and it showed.
Dallas improved its record to 3-7 with the win, only (somehow) two games behind the New York Giants in the NFC East. Romo's play and presence could lead them to a surprising playoff run.
Brock Osweiler can lead the Broncos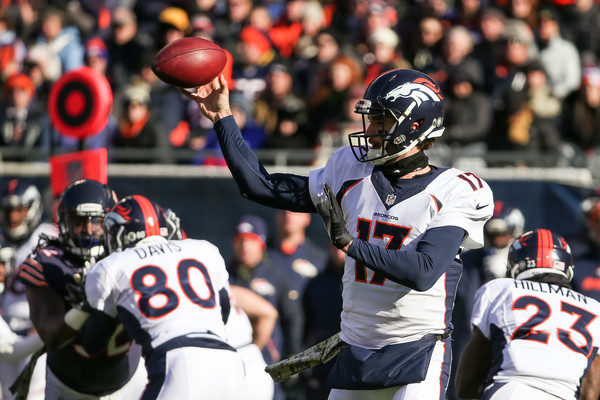 We all know that Peyton Manning is one of the greatest to ever play the game. While the injured veteran QB heals from a painful injury, his Denver Broncos appear to be in good hands.
Brock Osweiler made his first career start on Sunday against the Chicago Bears, filling in for Manning and proving that he can manage an offense with precision and good judgement. Osweiler went 20-for-27 with 250 yards and two touchdowns behind a strong running game (170 yards), as the Broncos held off the Bears with some clutch defense at the end of the game.
While Denver played a pretty conservative brand of offense in this game, Osweiler showed some serious poise in his first start. He led the team on a late scoring drive at the end of the first half and made some skillful throws (including a touchdown pass) in what proved to be the winning drive in the fourth quarter. Considering Denver's talented defense, the only thing this team needs Osweiler to do is make a few plays and take care of the ball. Osweiler did that, and if he keeps it up, the team can keep winning while Manning heals — just in time for a playoff run.
The Panthers may not lose this season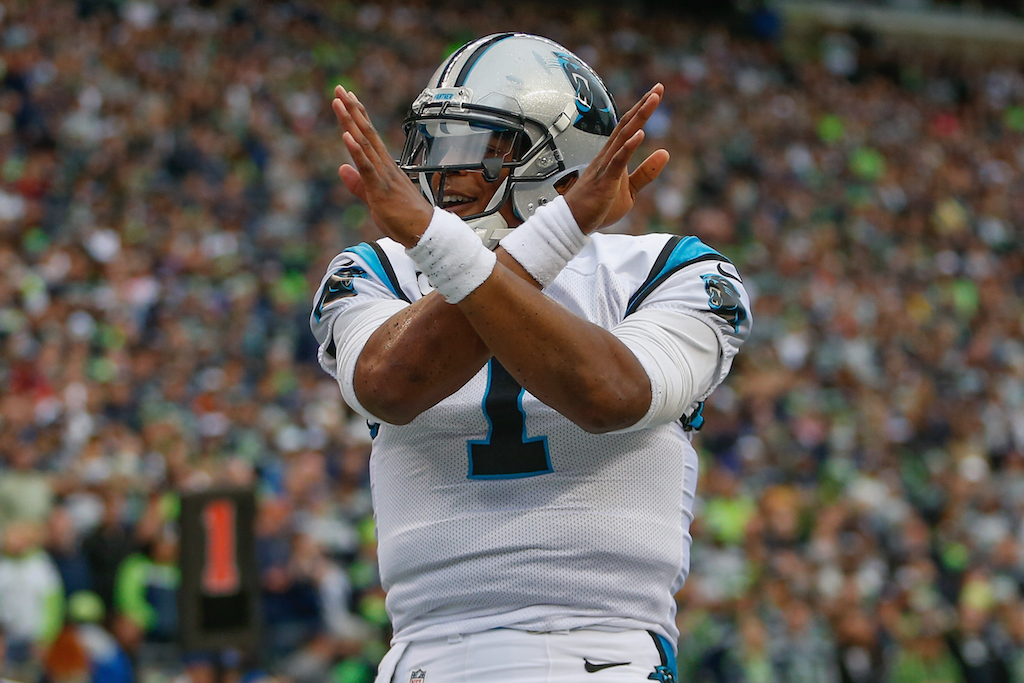 The Carolina Panthers looked dominant in Week 11, beating the Washington Redskins by a score of 44-16. While the Redskins probably aren't the greatest measuring stick of a team's greatness, it's beginning to look like the now 10-0 Panthers are unstoppable. It just might carry them to an undefeated regular season.
There are just so many things to like about Carolina. Cam Newton is playing with more confidence than he's ever had in his NFL career, as he tossed five touchdowns on Sunday. Jonathan Stewart has turned into a truly reliable back who can churn out those tough yards when they are really needed. Oh, and the Panther's defense is among the best in the league, as proved by their five sack, five turnover performance against Washington.
With a manageable schedule, Carolina has everything it takes to finish 16-0. Whether or not they want that mark is questionable, but for a team that wasn't expected to be this good, the entire roster has to feel great about what they've been able to do at this point in the season.
The Vikings aren't quite there yet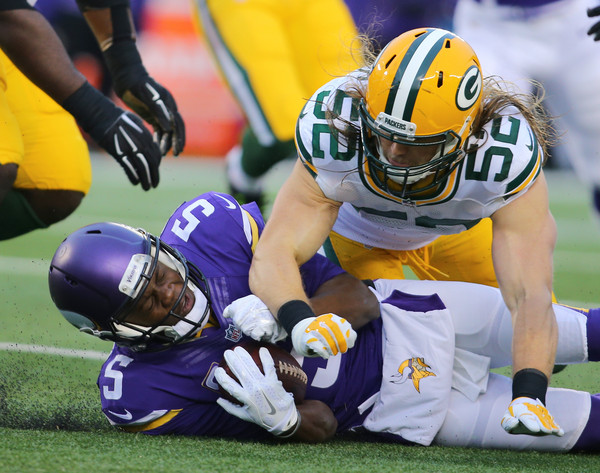 Minnesota came into Week 11 riding a five-game winning streak and found themselves with a one-game lead in the NFC North. A great defense and powerful running game led by Adrian Peterson caused people to trust the Vikings' contention. As a team on the rise, their day will come soon. However, after their lackluster performance against the Green Bay Packers, it just doesn't appear that the Vikings are quite at a "Super Bowl contending" level yet.
Green Bay really took it to Minnesota on Sunday, winning by a score of 30-13 on the road. Despite letting Teddy Bridgewater play pretty well, the Packers defense held Peterson to just 45 yards and forced a critical fumble late in the game off the hands of AP. On offense, Eddie Lacy had his best game of the season against the vaunted Vikings defense, opening up the field for Aaron Rodgers and his two touchdown tosses.
In reality, Green Bay really needed this game coming off three losses in a row and in danger of losing sight of the NFC North lead. Still, Minnesota laid an egg in this one. This was their biggest test of the season and they were overpowered. The Vikings have a bunch of tough games during their final six contests of the season, so we will quickly learn just how good they are. They are probably a playoff team, but likely a year or two away from contending for the ultimate prize.
The Cardinals have it all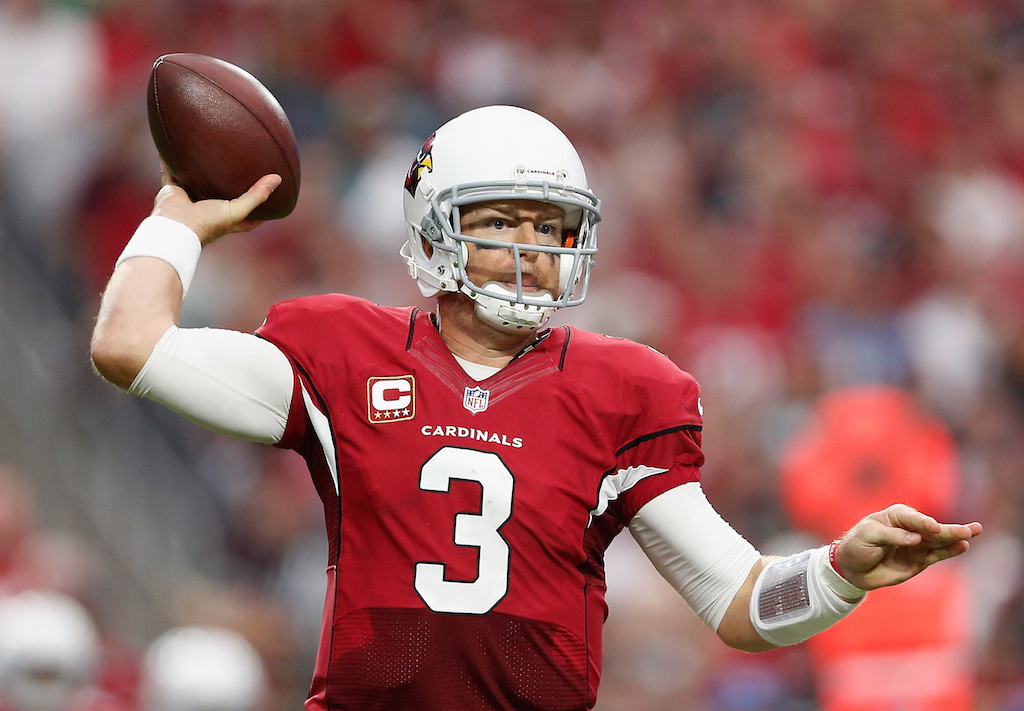 Sunday night's contest between the Cincinnati Bengals and the Arizona Cardinals was an epic battle between two of the best teams in the league. The Bengals walked into a hostile environment down in the desert and put up a performance worthy of a win. Arizona's talent just proved to be too much in the end.
The Cardinals veteran duo of Carson Palmer and Larry Fitzgerald led the team down the field late in the game to set up the winning field goal, securing a 34-31 victory that brought Arizona's record to 8-2. Palmer has been playing at an MVP level for much of the season, tossing four touchdowns in this one. Fitzgerald has been great too, nearly putting up another 100-yard performance on Sunday night while making huge catches on that game-winning drive. Outside of those two, Arizona has receivers like John Brown and Malcolm Floyd (who missed this game with an injury) — more weapons for Palmer to work with. Chris Johnson, another veteran who has rediscovered his skills this season, continues to lead a solid run game for the Cardinals. The defense was exposed a bit by Andy Dalton and company, but they also have talent at every level.
When you look at all the teams in the league, the Cardinals just might have the most all-around talent, making them legitimate Super Bowl contenders if everyone stays healthy. People said they hadn't beat anyone significant prior to last weekend's victory against the Seattle Seahawks, but now Arizona owns back-to-back primetime wins against high-quality opponents. NFL, take notice — the Cardinals are here are to stay.