NFL: What Will the Arizona Cardinals' Offense Look Like This Season?
During the 2019 NFL offseason, Kliff Kingsbury was one of the NFL's most sought after head coaching prospects after leaving the college ranks. Now that Kingsbury has landed in a challenging job with the Arizona Cardinals alongside his QB of the future, Kyler Murray, many have speculated about what his team's offense will look like in the pros.

Here's an early read on how Kingsbury's offense might look.

Expect a lot of shotgun formation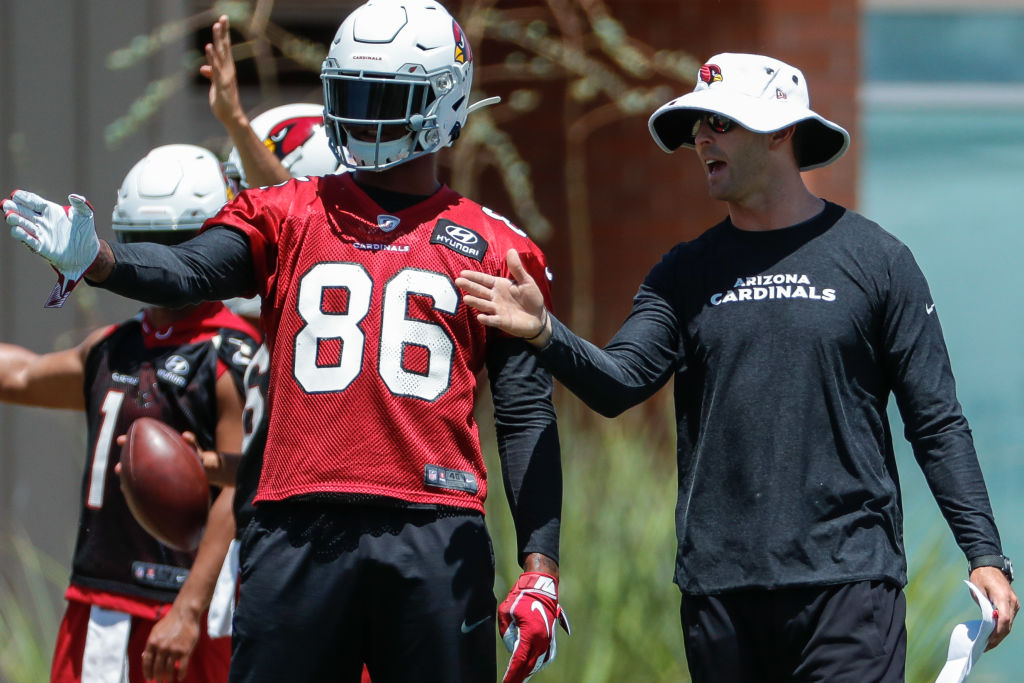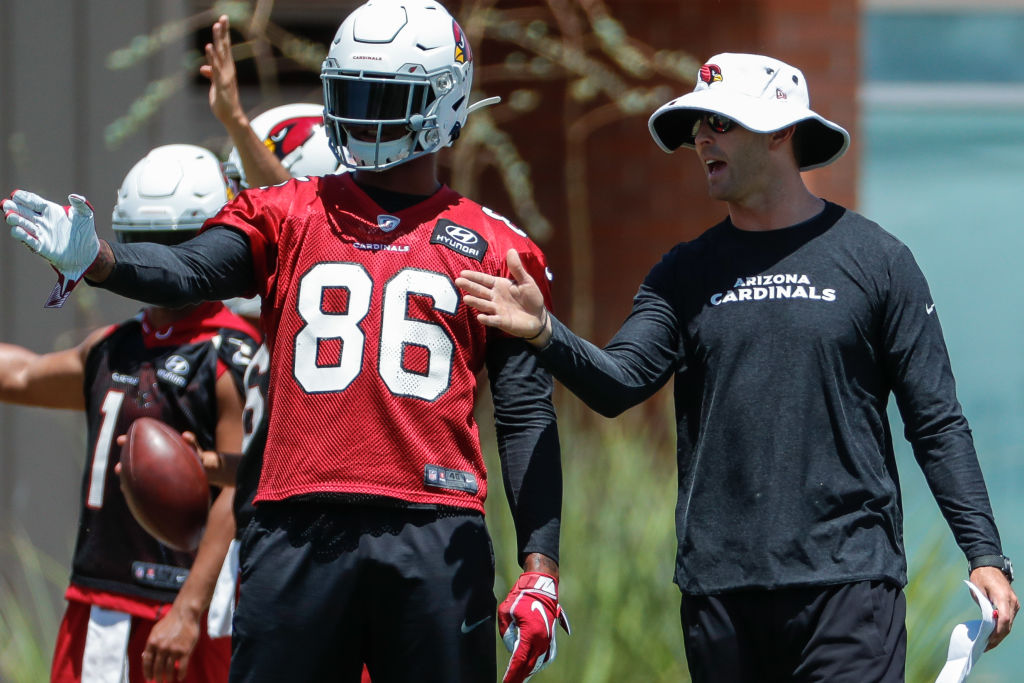 While details about exactly how his offense will operate are unclear, there's one aspect Kingsbury isn't shy about: he will use the shotgun formation. Kingsbury has been known to be a fan of it. Check out this quote from an interview with the Cardinals' team website:

"I've never seen disadvantages. Some people say there are. I don't. I know some people say you've got to have a downhill run game from under center, but then you watch Baltimore with Lamar [Jackson] last year, and he was in shotgun 100% of the time and they led the league. They had 230 yards a game in rushing. So I've never bought into that. Some other people have theories about it, but I think you can do everything just as well from shotgun as you can under center."
The NFL has never been more pass-happy, and the shotgun formation plays into that. Expect Kingsbury's Cards to continue that trend.

Look for the Cardinals to run a spread offense
Kingsbury's penchant for the spread offense isn't a secret. He now has a QB in Kyler Murray with experience running a spread offense at Oklahoma. Kingsbury prefers that offense, and now has a QB who's comfortable in it.
Combine that with the fact that the Cardinals have a number of small but fast receivers, including second-round draft pick Andy Isabell and fourth-round draft pick Hakeem Butler, and it appears that Kingsbury is preparing to run the spread offense once again. There's also future Hall of Famer Larry Fitzgerald, a generational receiving talent who complements any offense.

It will be uptempo
At Texas Tech, Kingsbury's teams were known for offensive explosiveness. They also tended to play at a breakneck pace. Kingsbury prefers that style so much that he defended it when other college coaches — with Alabama's Nick Saban at the forefront — claimed that uptempo, no-huddle offenses produced safety concerns for the players. In comments captured by USA Today, Kingsbury said:

"I wouldn't be surprised if a team started playing at that tempo for an entire game. I just think that's the way it's going. It's an offensive advantage, so I think people are going to push that to the limit."
If Kingsbury sees the ability to run the no-huddle offense as an advantage in college, it seems like that's a strategy he'd want to employ at the NFL level.

Not overly pass-reliant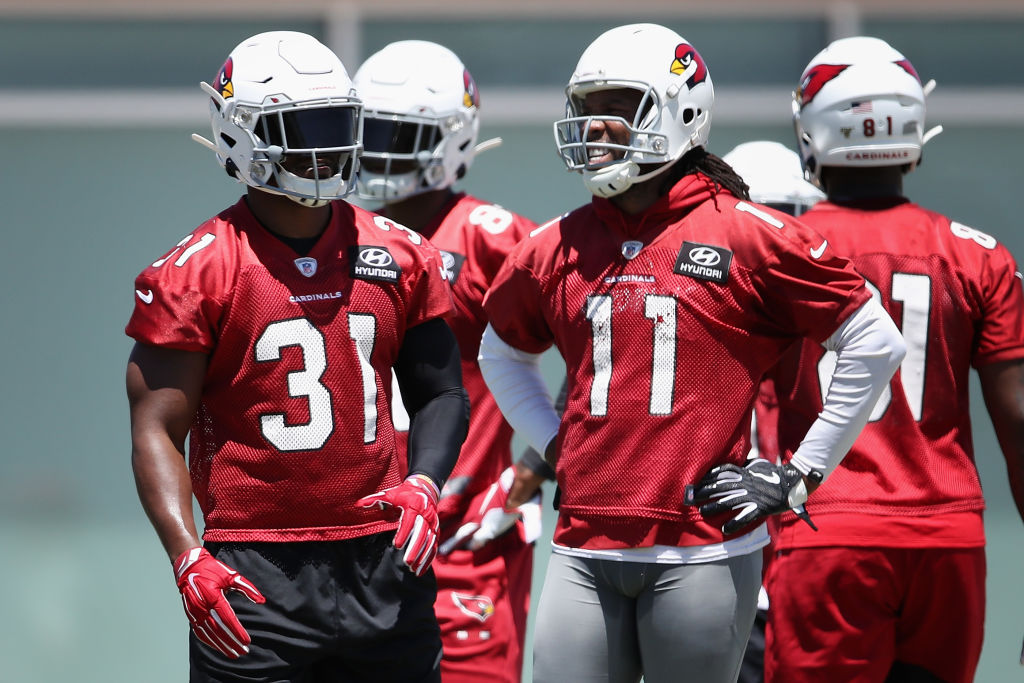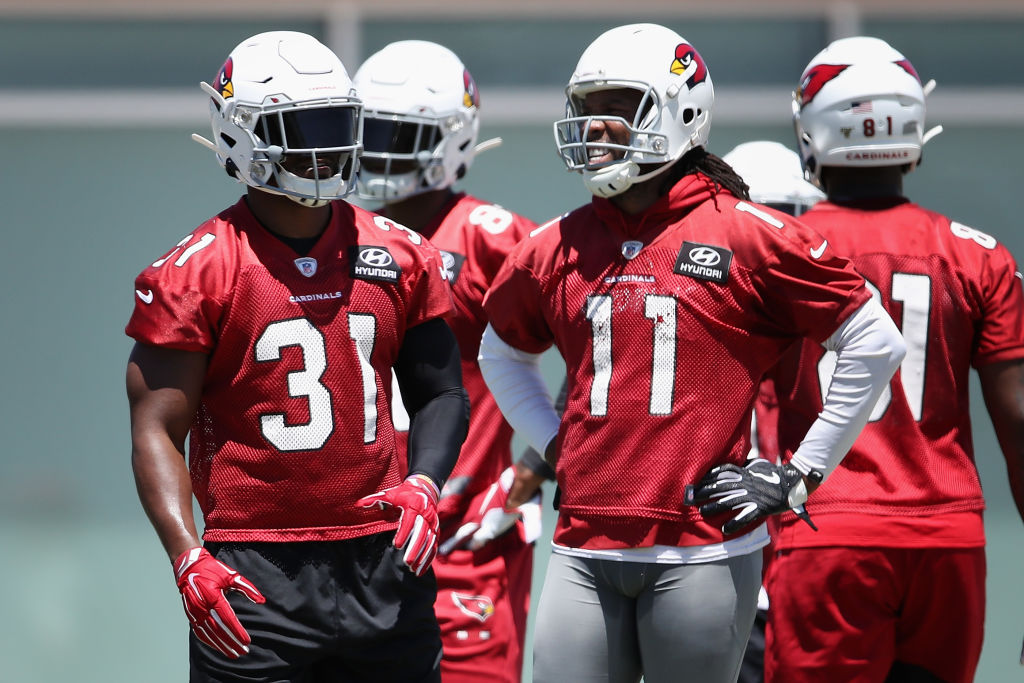 As noted in this piece at Last Word on Pro Football, Kingsbury ran an offense known as the "Air Raid" in college. That involves four wide receivers, a running back, and a QB in shotgun formation.

That is great news for running back David Johnson, who averaged four yards per carry out of the shotgun formation. While Kingsbury's offenses definitely favor the passing game, they'll have to run the ball at some point. If they have a lot of success in the passing game, it will open up running lanes for the talented Johnson.

The running backs will be involved
Don't forget about Johnson's ability to catch the ball out of the backfield. Johnson is an excellent pass-catcher. During his breakout 2016 season, he caught 80 passes. Even during his disappointing 2018 campaign, he managed to catch 50. That's a great number for a running back.

Kingsbury's pass-focused offense will want to use every available resource to help score points. It's almost a certainty that leaning on Johnson as a pass-catcher will play a pivotal role as opposing defenses key in on the Cardinals' receivers.