NFL: What's Going On With Peyton Manning and the Denver Broncos?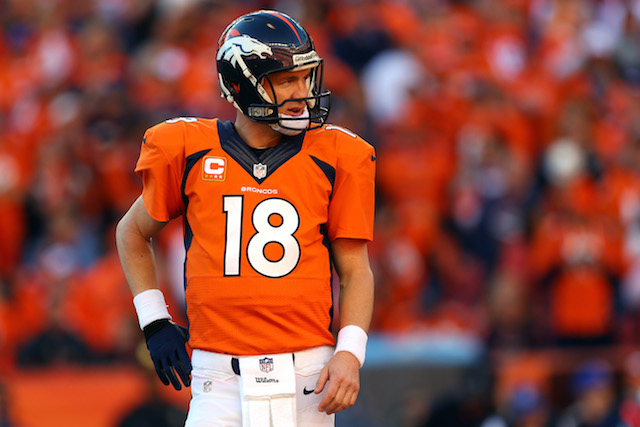 Peyton Manning's future in the NFL has been one of the most widely discussed topics of the NFL offseason. Manning had an unwavering insistence throughout the 2014 season that he would be back in 2015 for a fourth year in Denver and his 18th NFL season overall. The five-time NFL MVP drastically changed his tune to being very non-committal about his future following Denver's upset loss to the Indianapolis Colts in the Divisional round of the AFC Playoffs.
The Broncos got off to a hot start in 2014, but things quickly fizzled and practically spiraled out of control following a midseason upset loss that came at the hands of the St. Louis Rams. They still managed to finish with a 12-4 regular season record, but they were far from a dominant team during the second half of the season. Their offense went from being a record-breaking unit, to re-inventing themselves as a methodical, run-first group that suddenly became extremely predictable.
A lot of the Broncos' shift in offensive philosophy can be attributed to health issues that Manning was dealing with that didn't come to light until well after the Broncos' season had ended. A lot has happened since the Broncos' disappointing early playoff exit, including a head coaching change from the ultra-conservative John Fox, to a man with deep roots within the Broncos organization in Gary Kubiak.
Many experts were skeptical as to how well Manning would fit in to Denver's new offensive scheme under Kubiak. The former Houston Texans head coach, along with new Broncos offensive coordinator Rick Dennison, quickly erased those concerns by making it clear that they would tailor their offense around Manning as opposed to forcing the 10-time All-Pro into an offense that is not suited for his skillset.
Shortly after Kubiak had settled in to his new office at the Broncos team headquarters in Dove Valley, the team sent owner Pat Bowlen's private jet to bring Manning to Denver for a meeting with Kubiak and general manager John Elway. During the meetings, Manning reportedly reassured both Kubiak and Elway that he is healthy and ready to play in 2015.
So, why has there not been an official announcement declaring Manning's intent to return to the Broncos in 2015? Simply put, the Broncos are trying to re-work Manning's contract to create additional salary cap space prior to the start of free agency.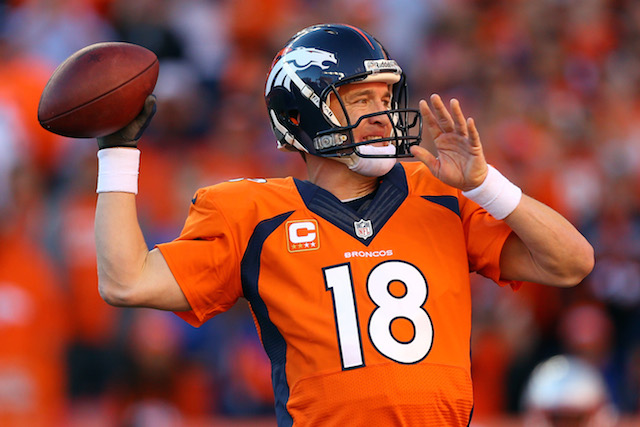 According to reports out of Denver, the Broncos are working hard with Manning to restructure his contract in hopes of creating more salary cap space to both re-sign their own in-house free agents, and to address their roster needs on the free agency market. Denver is currently projected to be $26.7 million under the 2015 salary cap, but that number includes a $21.5 million cap hit for Manning. Elway would like to substantially reduce Manning's cap number, but the team is finding that to be more difficult than previously expected.
Manning is scheduled to make $19 million in base salary in both 2015 and 2016, but with the record-breaking quarterback likely only wanting to play one more NFL season, restructuring his current deal has become unexpectedly complicated. The Broncos are also in a race against the clock as Manning's 2015 salary becomes fully guaranteed if he is on the roster as of March 9, the day before free agency officially opens around the league. The last wrinkle that could come into play during the Manning saga is the fact that according to his current contract, Manning has to take, and pass, a physical by next Thursday.
The Broncos declined to formally interview any of the quarterback prospects at the recent NFL Scouting Combine, which can be viewed as a solid indicator that they feel good about the possibility of working out a revised contract with Manning prior to the March 9 deadline imposed by his current deal. Only time will tell if the two sides are able to reach an agreement, but all signs are pointing toward Manning playing for the Denver Broncos in 2015.