NFL: What's Wrong With Josh Gordon?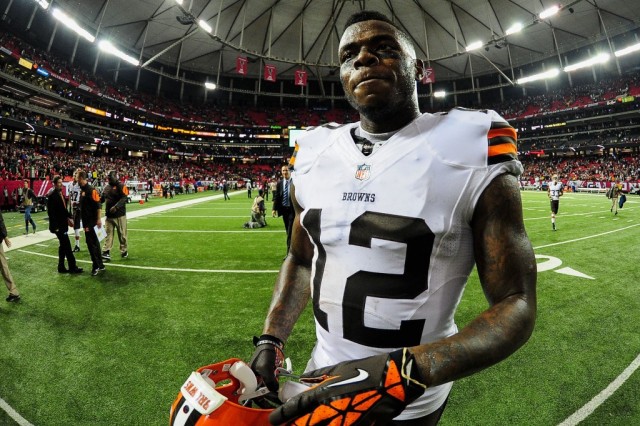 Just when we think Cleveland Browns wide receiver Josh Gordon deserves a shot at reinstatement after being suspended for the entire 2015 NFL season, something happens that makes us reevaluate our entire position. And as crazy as this sounds, it has nothing to do with the recent reports that he's currently living with former Browns quarterback, Johnny Manziel. [Update, 4/13/16: Per ProFootballTalk's Mike Florio, Gordon and Manziel are not roommates.]
For us, the most disturbing news regarding the young wideout is that he can't seem to keep his nose clean. According to a Fox Sports report, the superstar receiver failed a league-administered drug test last month. And while this recent setback may doesn't necessarily mean he'll be suspended for the upcoming 2016, it does beg a more pertinent question: What is wrong with Josh Gordon?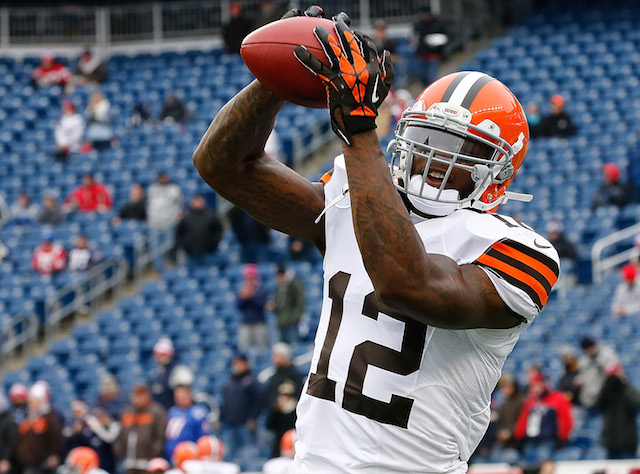 Gordon has all the necessary tools to be a successful NFL wideout. At 6-foot-4 and 220 pounds, he is a massive weapon on the offensive side of the ball. Gordon has solid hands and has proved extremely difficult to cover. He had a breakout season in 2013, with 1,646 receiving yards (tops in the NFL) and nine touchdowns. Unfortunately, these numbers don't tell the whole story.
The fact is, these figures could have been better, but he was suspended for the first two games of the season for violating the league's substance abuse policy. And then, as we all know, Gordon had that incident involving alcohol; one which ultimately cost him the entire 2015 season.
For some unbeknownst reason, Gordon continues to put himself in these compromising positions. And it's a shame. It's a shame that all the success he's had on the football field seems to mirror the problems he's had off it. No one enjoys watching someone with so much natural talent continuously throw it all away. But that's exactly what seems to be going on here with Cleveland's troubled star.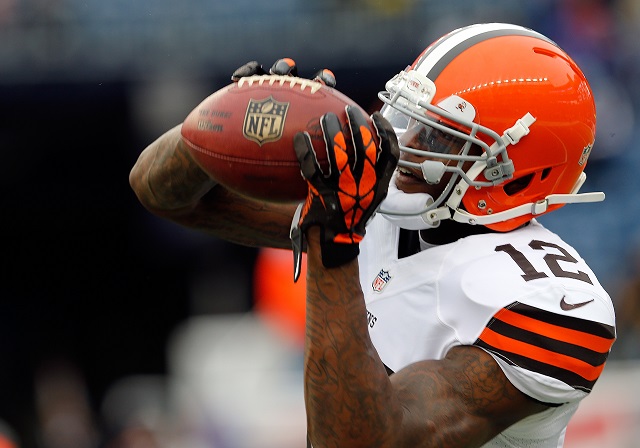 When thinking about Gordon, we can't help but be reminded of Robert DeNiro's A Bronx Tale. As the film comes comes to an end with "C" and his father walking to their car after leaving Sonny's funeral, we hear in voiceover, "The saddest thing in life is wasted talent, and the choices that you make will shape your life forever."
This is a sacred cinematic quote. It's powerful and deep and honest. And, unfortunately, it fits Gordon to a T. Here's a gifted 25-year-old athlete who just can't seem to get his life together. He is a great player, but he has the potential to be one of "the greats." It's his for the taking if he wants it bad enough. Yet, he keeps getting in his own way. What a waste of talent. There really is nothing sadder in life.
Statistics are courtesy of Pro-Football-Reference.com