NFL: What's Wrong With the Buffalo Bills?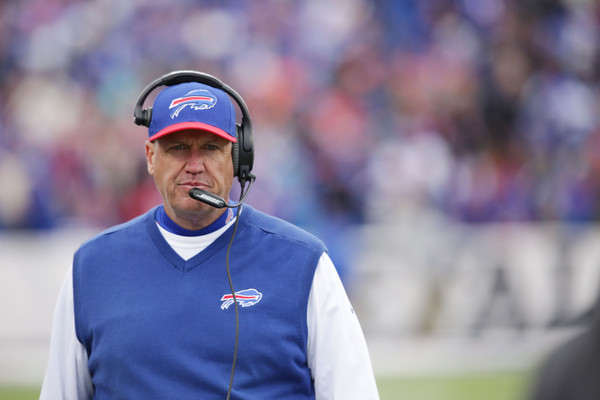 The 2015 season was supposed to be one with loads of promise for the Buffalo Bills. A team that hasn't been to the postseason since 1999 remade themselves over the offseason, adding players such as LeSean McCoy and Percy Harvin along with fiery head coach Rex Ryan. This was supposed to breed a playoff team in Buffalo. Instead, the club has been in flux for much of the season.
The Bills did begin the season on a high note, beating the Indianapolis Colts in impressive fashion. The next week, they talked a big game against the New England Patriots, but aside from a late comeback attempt, they were dominated against their division rival. However, things looked promising once again in Week 3 for Buffalo when they took down the Miami Dolphins in a rout. Sticking to their theme of inconsistency, the Bills came up with yet another loss in Week 4 before winning in Week 5.
At 3-2 through five weeks, the team was in decent shape. A win over an unbeaten Cincinnati Bengals squad at home would have planted the team firmly in contention. Instead though, the Bengals dealt the Bills another blow, evening their record to .500. Then came last weekend. In a game that Buffalo absolutely had to have over a weak Jacksonville Jaguars team, they floundered in London and dropped under .500 for the first time this season.
With a 3-4 record, questions are going to begin swirling around the Bills locker room. Luckily, they have a perfectly well-timed bye week in which they will (hopefully) figure some of their issues out. They aren't out of the wild card race yet by any stretch of the imagination, but unless they start playing a more consistent brand of football, it feels like another losing season may be their fate. What exactly is wrong with this team? Let's figure it out.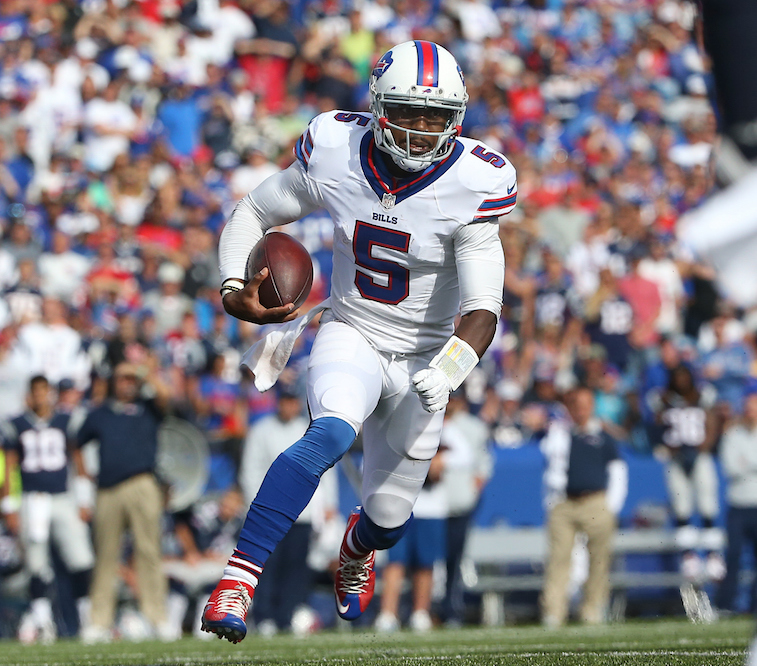 In the Bills' last two losses, they have really missed their starting quarterback, Tyrod Taylor. On the season, the first-year starter has 9 touchdown passes compared to just 4 interceptions, while also proving to be a threat on the ground. His replacement, the first-round blunder that is EJ Manuel, has thrown 3 interceptions in just two starts. If there was a question about the right choice for the starting quarterback job, it was answered during the last two weeks. Once Taylor returns to the field — he should after the bye week — this team will be much better off.
Sticking to the offense, there are other concerns aside from the absence of their starting QB. McCoy hasn't run the ball nearly as well as he is capable of, and the line has given up a pretty high number of sacks at 20 (nearly three per game). McCoy's struggles and those of the offensive line sort of go hand-in-hand. Once the hogs upfront start playing better, the running game and the rest of the offense will reap the benefits.
A receiving corp with plenty of potential hasn't looked spectacular in Buffalo either. Sammy Watkins was a high draft pick, but has yet to prove he is a true No. 1 receiver on a week-in, week-out basis (although he's had injury issues). Harvin hasn't been great either. If this offense wants to reach its potential, these guys must start making big plays.
The Bills are also turning the ball over more than they'd like, with 11 on the season. That's roughly 1.5 turnovers per game, which isn't crazy. A bunch of those turnovers (more than half) have come in the past two weeks with Manuel at the helm, so that issue should be somewhat remedied when Taylor returns.
The offense is scoring (8th in the league in points per game). The talent is there. It's just a matter of everybody getting on the same page and getting healthy. When that happens, this Bills' offense could really take off.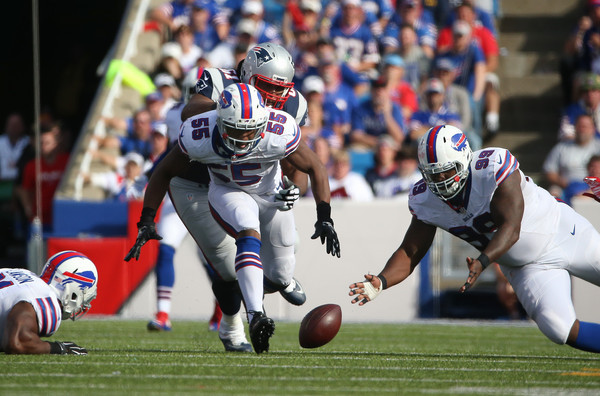 What's been concerning about this Bills' team is the play of their defense. A unit that was one of the best in the league in 2014 has fallen off this year, giving up nearly 25 points per game. They aren't creating enough pressure with just 11 quarterback sacks on the season and are showing few signs of being able to stop anybody in the passing game. Their rush defense has been better, and they've created some turnovers, but this defense is supposed to be carrying this team, not hurting it.
There's so much talent on that side of the ball in Buffalo. Marcell Dareus, Mario Williams, and Corey Graham are just a few of the studs that suit up for that defense. With that, and the fact that Rex Ryan knows defense, this unit should start playing consistently better in the coming weeks. If that happens, the Bills can rise in the wild card standings.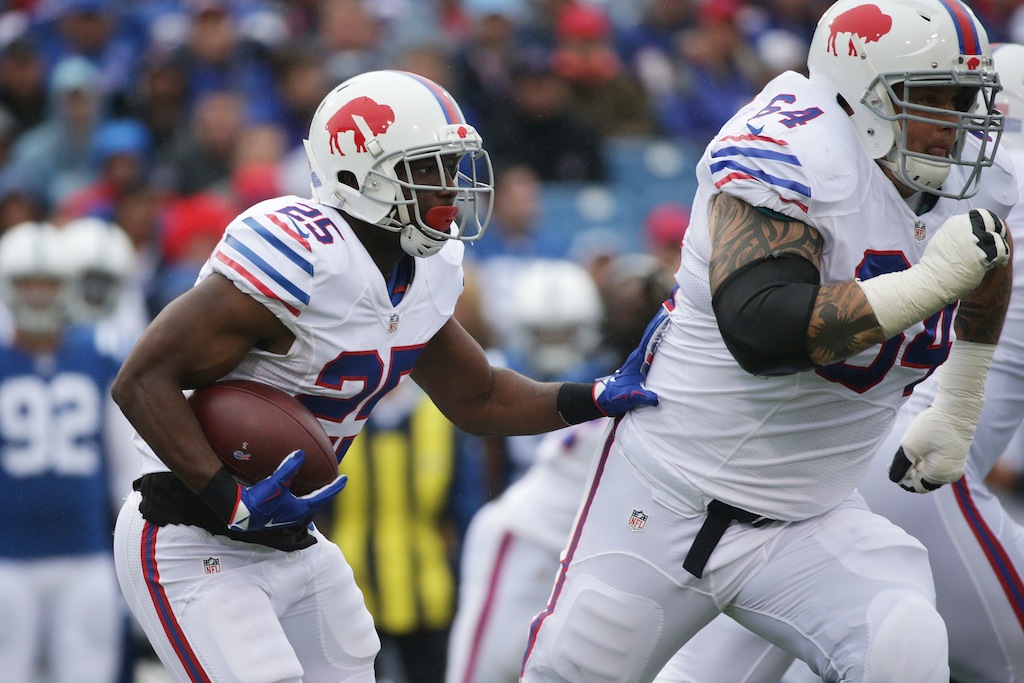 When you really look at it, the big problem with the Bills is consistency. At times, they look great. They just need to find a way to look great nearly all of the time. Once these guys get healthy and they find their rhythm, that consistency could happen. But it won't be easy.
Big games against AFC rivals, the Patriots, Dolphins, and New York Jets, still loom on the Bills' schedule. They've got to win 3, if not all of these games if they want a legitimate chance to compete for the postseason. With 4 losses already, their room for error is minimal. However, this team has the talent, they have the coach, and they have everything else they need to do it. It's simply time to go out and execute.