NFL: What's Wrong With the Denver Broncos' Offense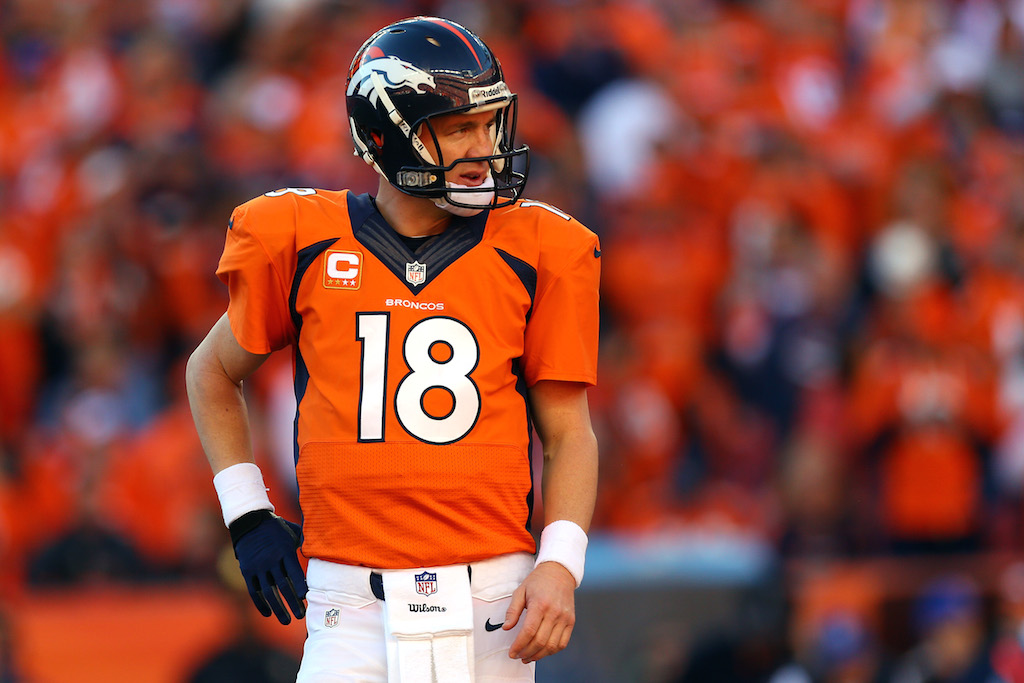 The Denver Broncos are one of five remaining unbeaten teams in the National Football League. They are 5-0 and well on their way to winning a fifth-straight AFC West division title. Nonetheless, there is still far more pessimism than optimism around the league regarding the outlook for the remainder of the Broncos' 2015 season.
On paper, the Broncos appear to have perhaps the most complete roster in the league. But, as we've learned so many times, having a talented roster doesn't guarantee success in the NFL. The Denver defense has been nothing short of outstanding in all five of the team's games this season. In fact, they are on pace to go down as the best defense the league has ever seen, statistically speaking. Offensively, the Broncos have been nothing short of a disaster – even with a future first-ballot Hall of Famer at quarterback in Peyton Manning. And ironically, it has been Manning who has been taking most of the heat for Denver's offensive struggles.
While shouldering the responsibility when things go poorly (and receiving the bulk of the praise when things go well) is something that naturally comes with playing quarterback in the NFL, it's wrong and short-sided to place all of the blame on Manning for the Broncos' offensive shortcomings this season. Is Manning partially to blame? Yes, he is, without a doubt. There is no arguing that Father Time is catching up to Manning – like he does with all players who play in the league for a decade or more. With that being said, the 39-year-old quarterback is still fully capable of playing well enough to lead the Broncos on a deep postseason run in 2015, even if he is nowhere close to being the same quarterback he was when he set league records for passing yards and touchdown passes in a single season just two years ago.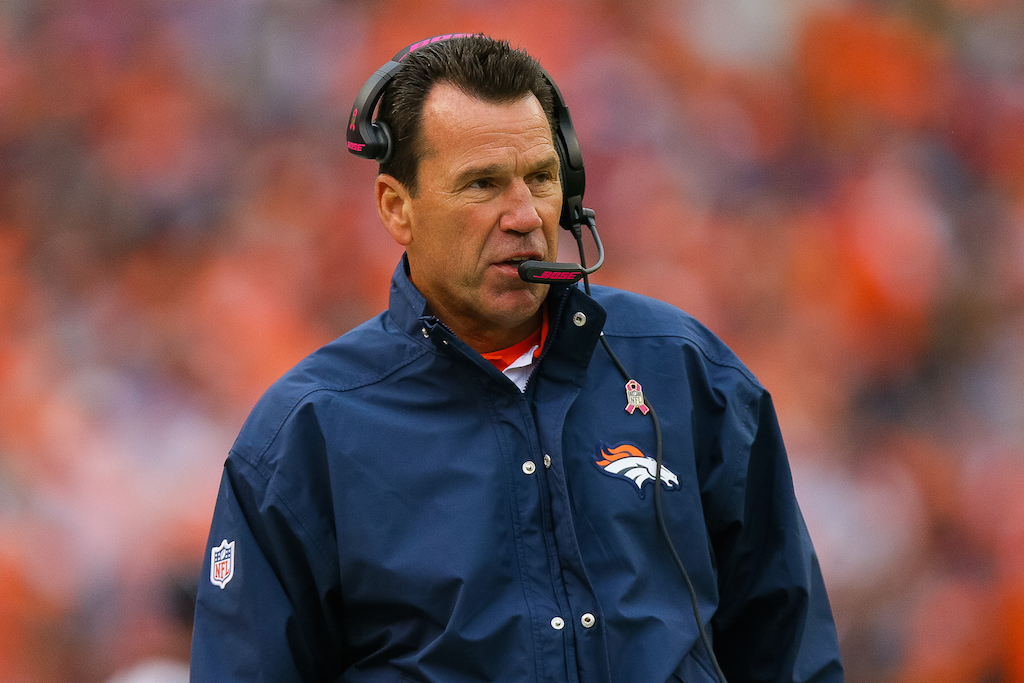 So if Manning isn't the culprit, who is really to blame for the Broncos' offensive woes in 2015? Is it new head coach Gary Kubiak (pictured above)? No, we can't say that it is, even if his zone-blocking scheme isn't really conducive to the offensive personnel on Denver's roster. Is it the team's stable of running backs – C.J. Anderson, Ronnie Hillman, and Juwan Thompson — who have failed to meet expectations up to this point? Partially, but they are not the biggest issue. Rather than continuing down that list, we'll just get right to the point. The biggest issue with the Broncos' lackluster offense is the play of their offensive line, specifically at offensive tackle and center, and their tight ends.
Here is a look at how each player each of the Broncos' offensive tackles, their center, and their tight ends — who have received significant playing time — have graded out this year according to Pro Football Focus (PFF):
Ty Sambrailo

3 starts at left tackle
PFF Grade: -10.3

Ryan Harris

3 starts at right tackle, 2 starts at left tackle
PFF Grade: -9.8

Michael Schofield

2 starts at right tackle
PFF Grade: -2.7

Matt Paradis

5 starts at center
PFF Grade: -3.3

Owen Daniels

298 offensive snaps
PFF Grade: -2.4

Virgil Green

128 offensive snaps
PFF Grade: -0.8
If you have had a chance to watch Denver play, you don't have to be a football expert to see that they are consistently losing the battle at the line of scrimmage. As a result, the once proud Broncos offense now ranks 30th in the league in total yards per game, 21st in the league in sacks allowed, 31st in yards per rushing attempt, and 25th in the league in yards per pass attempt.
On the few occasions where the Broncos' line has given Manning a pocket to throw from, the five-time NFL MVP has looked like a Pro Bowl caliber quarterback. Likewise, on the few occasions where the line has gotten a push or given their running backs room to operate without getting hit in the backfield, the Broncos have had a respectable rushing attack.
As for the tight end position, Owen Daniels and Virgil Green have not only been virtually non-factors in the passing game, but neither player has been effective as a run blocker.
In an era where NFL coverage is driven by fantasy football statistics and performances, fans often overlook offensive line play and forget that half of a tight end's job description is blocking. It's easy to look at Manning's stat line and pin Denver's offensive incompetence on the 14-time Pro Bowler, who has thrown more interceptions than touchdown passes in 2015. Similarly, it would also be easy to place the blame on Anderson, who has zero rushing touchdowns and is averaging a measly 2.6 yards per carry this season. If you take the time to look deeper into the situation, you will find that the common denominator for both players' struggles (and the struggles of the Broncos' offense as a whole) is an offensive line group and tight end duo that are among the worst in the league.
All statistics courtesy of Pro-Football-Reference.