NFL: Where Will Frank Gore Be Playing in 2015?
Running back Frank Gore may have played his last down of football for the San Francisco 49ers. The impending free agent will go down as one of the all time great players in 49ers history and has already put together a Hall of Fame-caliber resume during his 10 years in San Francisco. According to sources close the five-time Pro Bowler, Gore is looking for a team that offers him a situation where he can have another 1,000-yard rushing season and also have a legitimate chance at winning a Super Bowl. Rushing for 1,000 yards in a single season in the NFL is no simple task, but it is Gore's second criteria in finding a new team that dramatically narrows the field of potential suitors for the former third round draft choice out of Miami. While the 49ers are equipped to be a much better team in 2015, they are realistically not good enough to be considered Super Bowl contenders and are currently projected to be $2.99 million over the 2015 salary cap. Because of this, they are likely not going to be able to re-sign the leading rusher in franchise history. Their loss will likely be another team's gain in 2015. There are multiple teams around the league that could be a fit for what Gore is looking for in his next team. Likewise, there are multiple teams that are in dire need of a workhorse running back for the 2015 season. Here is a look at the top five potential land spots for veteran running back Frank Gore. All salary cap data courtesy of Spotrac.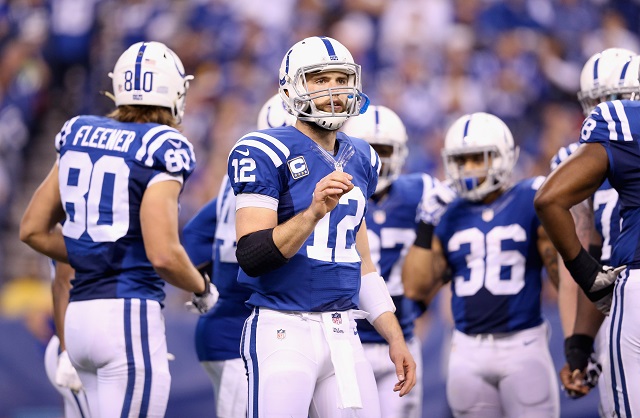 1.  Indianapolis Colts
Projected salary cap space:  $37.8 million The Colts made it to the AFC Championship Game this past season despite never developing any semblance of a consistent ground game at any point during the year. At this point in time, it's safe to call Trent Richardson a bust, and Daniel "Boom" Herron remains more of a third-down type of back than a between the tackles workhorse. Indianapolis already has an impressive passing attack, and with the addition of a back like Gore, their offense would be even more difficult to stop. The Colts hit on both criteria for Gore and have more than enough salary cap space to make him a respectable contract offer during free agency.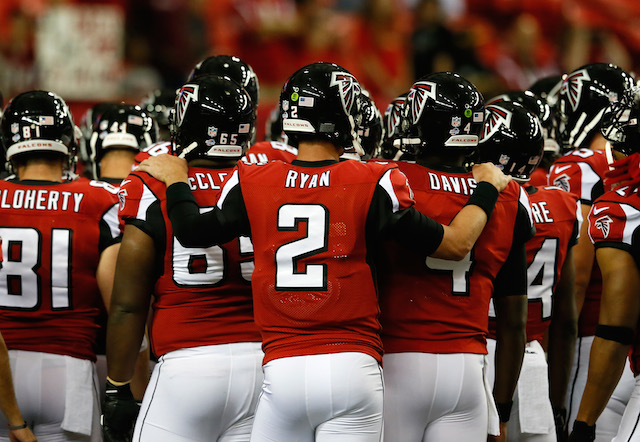 2.  Atlanta Falcons
Projected salary cap space: $22.7 million The Falcons are in desperate need of an upgrade at the running back position in 2015. They return Steven Jackson, who was the team's leading rusher a year ago, and Devonta Freeman, who was a rookie in 2014. Freeman has yet to show that he can handle the load that comes with being a featured running back in the NFL. Jackson, meanwhile, has nearly identical career stats to Gore, but in recent years has shown far more signs of the wear and tear that comes with playing 11 seasons in the NFL. New Falcons head coach Dan Quinn is very familiar with Gore after having coached against him at least twice every year as the defensive coordinator of the Seattle Seahawks. Given Quinn's defensive background and his ties to Seattle, it would be surprising if he didn't want to emphasize running the ball in his first season on the job in Atlanta. While Gore is no longer a spring chicken, he would offer an upgrade over both Jackson and Freeman in 2015.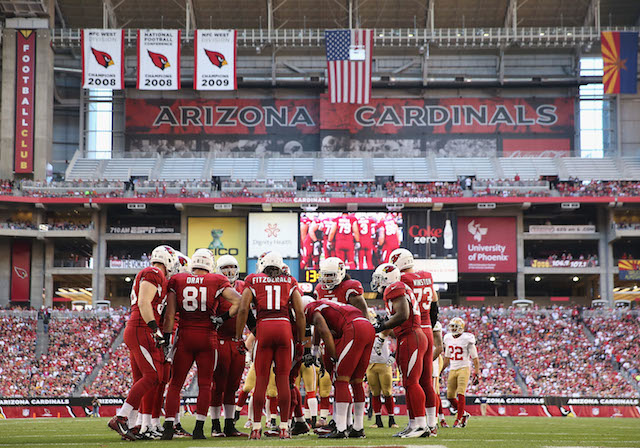 3.  Arizona Cardinals
Projected salary cap space: -$8.6 million Gore would be an excellent fit in Arizona as the Cardinals hit on all of his criteria, but the team will have some work to do to find the salary cap space to sign Gore should they be interested in doing so. His presence would allow the shifty Andre Ellington to move back into a role that is more tailored to his skillset with Gore handling the bulk of the between-the-tackles and goal line carries in 2015. Again, for this to happen, the Cardinals will have to be creative in manipulating their salary cap numbers for 2015.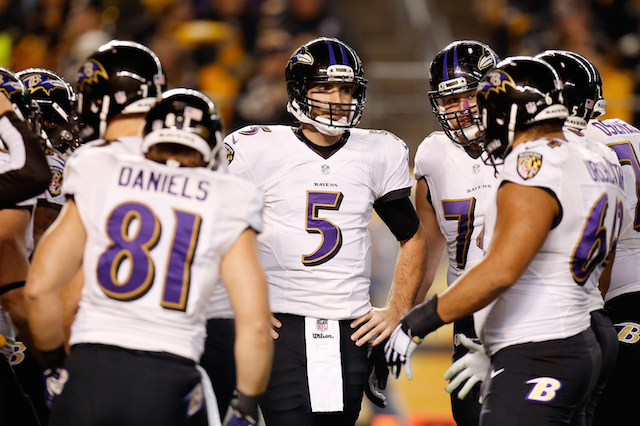 4.  Baltimore Ravens
Projected salary cap space: $3.1 million The Ravens' interest in Gore will likely come down to whether or not they are able to re-sign Justin Forsett, who was one of the biggest surprises of the 2014 NFL season. Should Forsett choose to cash-in with another team during free agency, Gore may be the ideal fit for a team that will surely be in contention in 2015.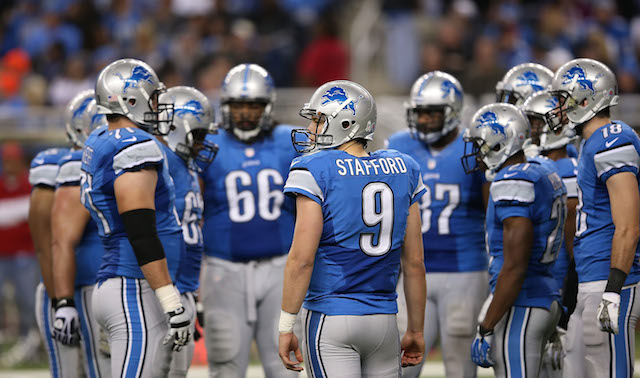 5.  Detroit Lions
Projected salary cap space: $15.2 million The Lions are reportedly considering releasing Reggie Bush this offseason, and if they choose to do so, Gore may be exactly what they need to replace him. Equally, the Lions meet the criteria Gore is looking for in his next team. Detroit will have both Theo Riddick and Joique Bell back if they release Bush, but both backs have battle injuries throughout their careers. While Gore will be 32 years old by the time the 2015 season kicks off, he has had an excellent track record of staying healthy throughout his 10-year career. On top of that, Gore would be an instant upgrade over anyone the Lions, who had the 28th-ranked rushing offense in 2014, currently have on their roster.