NFL: Which Playoff Quarterback Has Earned the Most Money?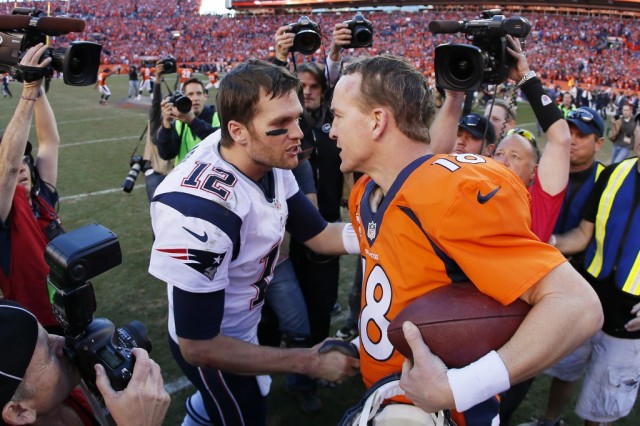 It has been said over and over that quarterback is the most important position on the football field. In fact, every team that is still alive in the NFL playoffs has an established franchise quarterback leading it. Given this, it should come as no surprise that quarterbacks make more money than any other position in the league.
With eight legitimate franchise quarterbacks remaining in the NFL playoffs, it got us thinking: Which remaining quarterback has made the most money over the course of his career? Here's a look at the career and average yearly earnings for each of the eight quarterbacks who will be leading their teams in the divisional round of the NFL playoffs this weekend.
All earnings data are courtesy of Spotrac.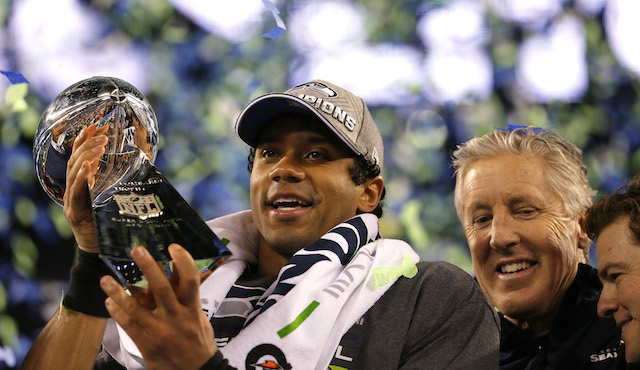 8. Russell Wilson, Seattle Seahawks
Career earnings

: $2,198,051

Average yearly earnings

: $732,684

NFL seasons

: 3

Super Bowl starts

: 1

Super Bowl wins

: 1

MVP awards

: 0

All-Pro teams

: 0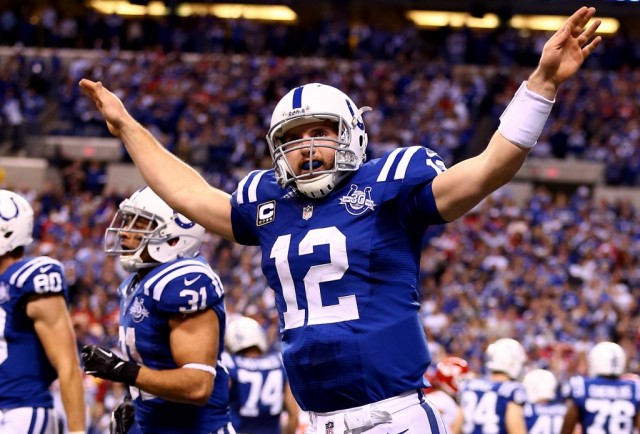 7. Andrew Luck, Indianapolis Colts
Career earnings

: $18,703,271

Average yearly earnings

: $6,234,424

NFL seasons

: 3

Super Bowl starts

: 0

Super Bowl wins

: 0

MVP awards

: 0

All-Pro teams

: 0
6. Cam Newton, Carolina Panthers
Career earnings

: $22,025,498

Average yearly earnings

: $5,506,375

NFL seasons

: 4

Super Bowl starts

: 0

Super Bowl wins

: 0

MVP awards

: 0

All-Pro teams

: 0
5. Joe Flacco, Baltimore Ravens
Career earnings

: $74,800,000

Average yearly earnings

: $10,685,714

NFL seasons

: 7

Super Bowl starts

: 1

Super Bowl wins

: 1

MVP Awards:

0

All-Pro teams

: 0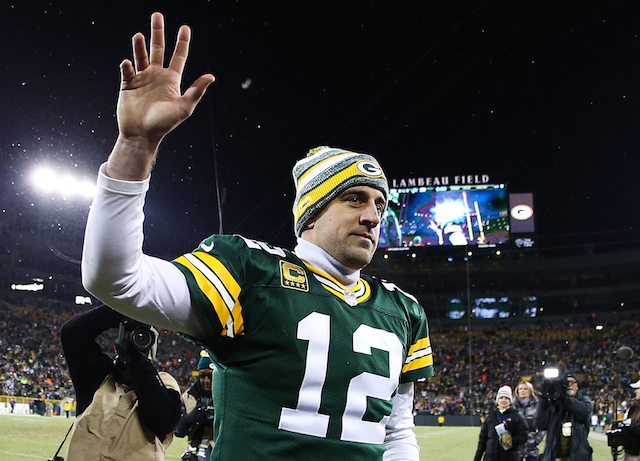 4. Aaron Rodgers, Green Bay Packers
Career earnings

: $99,615,000

Average yearly earnings

: $9,961,500

NFL seasons

: 10

Super Bowl starts

: 1

Super Bowl wins

: 1

MVP awards

: 1

All-Pro teams

: 3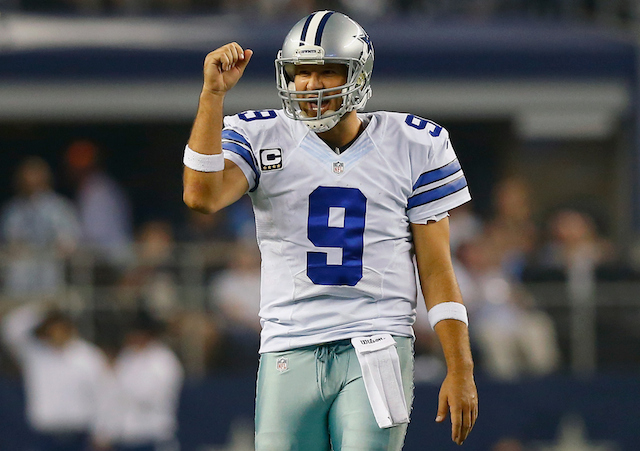 3. Tony Romo, Dallas Cowboys
Career earnings

: $105,920,000

Average yearly earnings

: $8,826,667

NFL seasons

: 12

Super Bowl starts

: 0

Super Bowl wins

: 0

MVP awards

: 0

All-Pro teams

: 1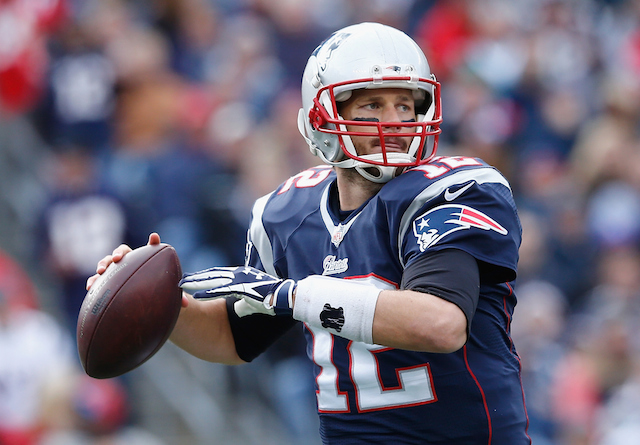 2. Tom Brady, New England Patriots
Career earnings

: $149,779,500

Average yearly earnings

: $9,985,300

NFL seasons

: 15

Super Bowl starts

: 5

Super Bowl wins

: 3

MVP awards

: 2

All-Pro teams

: 3
1. Peyton Manning, Denver Broncos
Career earnings

: $229,732,000

Average yearly earnings

: $13,513,647

NFL seasons

: 17

Super Bowl starts

: 3

Super Bowl wins

: 1

MVP awards

: 5

All-Pro teams

: 10