NFL: Which Undefeated Team Will Lose First?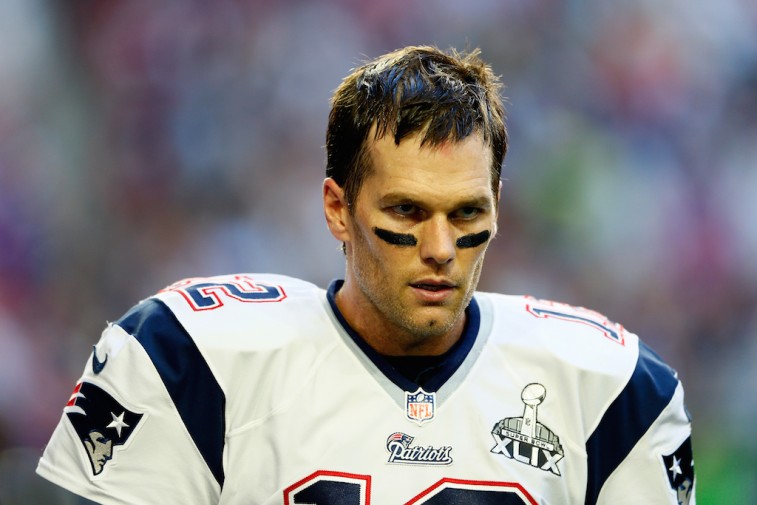 Five weeks of the 2015 NFL season have been played. Through those five weeks, six squads still have a zero in the loss column. The Denver Broncos, Cincinnati Bengals, New England Patriots, Carolina Panthers, Atlanta Falcons, and Green Bay Packers have all managed perfection so far, and each winning in different ways. Some have showcased prolific offenses, others own dominant defenses, and others posses balanced rosters that have simply outshined their opponents.
Of course, not all of these teams can go unbeaten throughout the entirety of the season, as many of these teams will play each other at least once before the season is through. In fact, it is highly probable that all of these clubs will suffer at least one loss. It's hard to win every single game, and it hasn't been done since the 2007 Patriots went 18-0 before losing in the Super Bowl.
Still, the question that begs answering is the one that asks which of these six teams will ultimately fall first. As much fun as it is to watch teams keep streaks alive, it's just as fun to watch them fail in the attempt. So, to attempt to predict the future, let's examine Week 6 of the league schedule to scan for potentially tough matchups that could trip one or more of these teams up.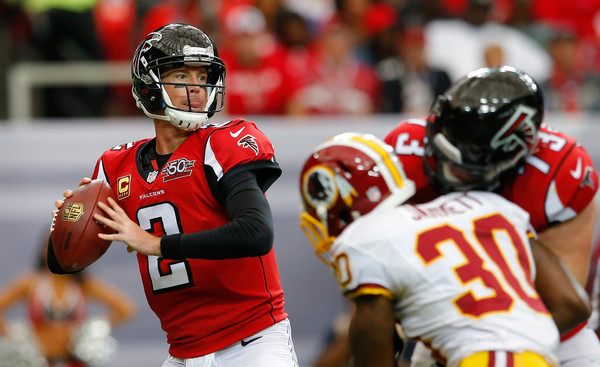 This upcoming weekend, each of these teams face a challenge that could very well see them take their first loss. The Falcons face their division rival in the New Orleans Saints on Thursday night. While the Saints certainly haven't been anywhere near good this season, playing on a short week at home against their inner division foe should get them pumped up. These matchups are historically tight and Atlanta needs to be careful if they want to win. Admittedly, the Falcons were sluggish in their Week 5 win over the pesky Washington Redskins — another performance like that and their first lost could occur within the next few days.
As for the Broncos, at first glance, their Week 6 matchup would appear favorable, as they go on the road to face the Cleveland Browns.  Don't be fooled though, as Cleveland has proven to be a very tough out through five weeks of action. This past weekend, they knocked off the Baltimore Ravens in overtime. The week before that, they narrowly lost to the San Diego Chargers. These are clear indications of a competitive bunch in northern Ohio. The Broncos can't afford to take anyone lightly, despite possessing an overwhelming defense. Every week has been a grind it out type of contest for Denver and Week 6 should be no different.
In Green Bay, the Packers will take on the Chargers in Week 6, which could be the most talented team that Green Bay has faced to this point in the season. With Philip Rivers leading the charge on San Diego's offense, the Chargers are never out of a game. They also appear to be capable of playing great defense when they are on point. Of course, the Packers have a great QB in their own right and are nearly impossible to beat at home. It'll be an interesting contest, but Green Bay should be able to escape unscathed.
While the previous three teams discussed have difficult matchups in Week 6, the remaining undefeated squads have near daunting tasks in front of them this coming weekend. First, the Patriots will travel to Indianapolis to take on the Colts. There are so many layers in this game that it's going to be hard to figure out what to expect. Beyond have the lingering aroma of Deflategate (instigated, lest we forget, by the Colts), you have Andrew Luck  allegedly coming off of an injury that has cost him two game, and you have New England playing just lights out week in and week out right now with a highly motivated Tom Brady playing insanely well. Oh, and to tie a bow on it all, it's on Sunday night. It might seem like the Colts will get stomped here, but this could turn out to be the biggest surprise of Week 6 very easily.
Next up, the Bengals will face the talented but fickle Buffalo Bills. Cincinnati could easily be ranked as the best team in football with the way they have played so far in 2015. Andy Dalton is being mentioned among the top MVP candidates (which is unbelievable) and the defense knows how to make timely plays. While all this is true, playing on the road against a Buffalo team that really needs to show they can win back-to-back games is going to be tough. Plus, the Bengals just notched a huge victory over Seattle this past weekend, so that emotion could be hard to control. It's a hard sell betting on the Bills, but the Bengals could be in trouble in upstate New York.
Finally, the Panthers will get those Seahawks that were just shockingly defeated by Cincinnati. After getting blitzed in last year's postseason matchup, you'd have to think that Carolina will be ultra-motivated to go into Seattle and put the defending NFC champs 2 games under .500. While that's true, Seattle is nearly fighting for their playoff lives at this point, despite it only being Week 6. They can't afford to fall any farther behind the high flying Arizona Cardinals in the NFC West, making this a must win game against the Panthers. That desperation might be too much for Carolina to handle.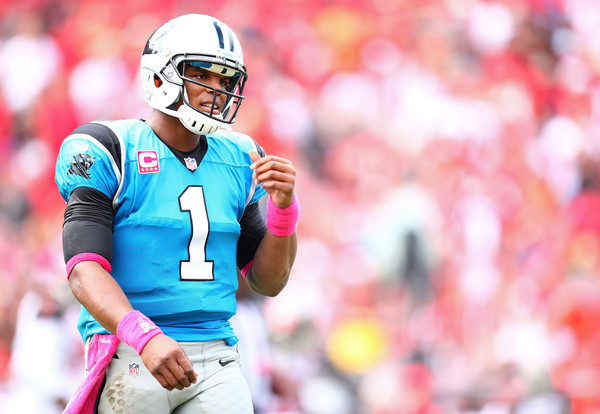 Week 6 seems like a sure fire week to knock off at least one of these unbeaten squads. Despite a tough challenge within the division, the Falcons should be able to get by the Saints on Thursday. Same for the Broncos, who will prove to be too much defensively for the Browns despite their offensive woes. Green Bay too will be too much for the Chargers to handle, as the Packers should move to 6-0. Indianapolis is going to go all in to beat the Patriots, but New England is just truly on another level with their overall balanced roster right now and the Colts are likely to come up short on Sunday night.
As for the Bengals and Panthers, we are predicting both of these teams see their unbeaten run end in Week 6. Both teams face difficult challenges on the road against teams that really need a win to build momentum. This feels like a prime situation for these unbeaten clubs to suffer their first defeat of 2015.